More
The viral story of a young hijacking heroine from 33 years ago is a must read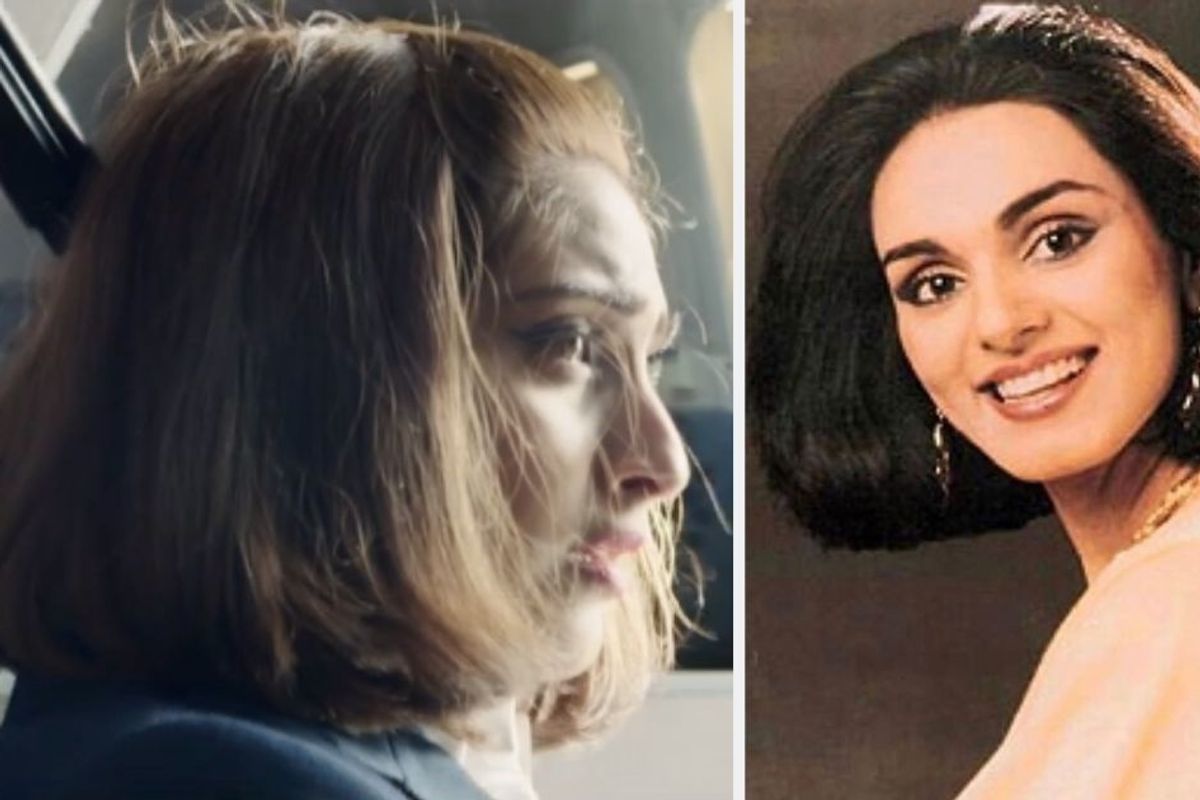 Many of us are too young to remember the hijacking of Pan Am Flight 73 of 1986, much less any details about it. But thanks to a viral Facebook post from Misfit History, some attention is being shed on an incredible heroine who saved many American lives in the standoff.
The post reads:

---
I'd sit down for this one. It's a doozy. Neerja Bhanot was the Senior Flight attendant on the infamous Pan Am Flight 73 of 1986. The plane was scheduled to fly from Mumbai to the United States. Before takeoff four hijackers boarded the plane at Karachi airport in Pakistan and held 380 passengers and 13 crew members hostage at gun point in a 17 hour stand off. When the hijackers demanded the passports of the Americans on board to take those passengers as collateral for a trade, Bhanot hid the passports under seat cushions, flushed them down the toilet and threw them down the trash shoot. Unable to decipher the American passengers from non-American passengers the situation escalated as the hijackers began shooting and detonating explosives. Bhanot deployed the emergency escape doors and began frantically guiding passengers out of the plane. One of the last to remain, a hijacker grabbed her by her ponytail and shot her point blank while she was shielding three American children from gun fire. She died at 22 the day before her birthday. She saved the majority of the passengers and the flight crew.
Naturally, we shouldn't assume everything we read in a viral Facebook post to be factual, but it doesn't take much research to find that despite a few minor details (e.g., her title was technically "flight purser," not flight attendant) this story is true. And in fact, there's even more that's not included here.
In 2004, Bhanot was the first woman and youngest person to be given the Ashoka Chakra award, the highest civilian honor in India given for bravery. In 2006 she was posthumously awarded the Special Courage Award by the US Department of Justice, an honor which "recognizes an individual or individuals who have demonstrated extraordinary bravery in the aftermath of a crime or who have performed a courageous act on behalf of a victim or potential victim."

According to at least one source, a 7-year-old child she shielded during the attack grew up to become a pilot himself and credits her with saving his life.
A movie was even made about her life in India in 2016, simply titled "Neerja." You can see the trailer for it here, but fair warning—you may want to grab a tissue first:
Neerjawww.youtube.com
I may be wrong about this, but I don't think many Americans are aware of Ms. Bhanot and her heroism. I'm in my mid-40s, and I don't think I've ever seen this story. She appears to be better known in India, despite the fact that she helped save scores of American lives before she was killed.
It's also worth pointing out that Bhanot wasn't the only hero from that day. Surviving members of the crew shared their memories of the hijacking with BBC in 2016, and so many deserve credit for their life-saving decisions and actions.
Many unsung heroes' stories never get told or don't receive the recognition they should. Thank you, Misfit History, for sharing Neerja Bhanot's story so more of us get a chance to learn about it.