Inclusivity
The San Francisco Giants make history by revealing the first MLB Pride Month jerseys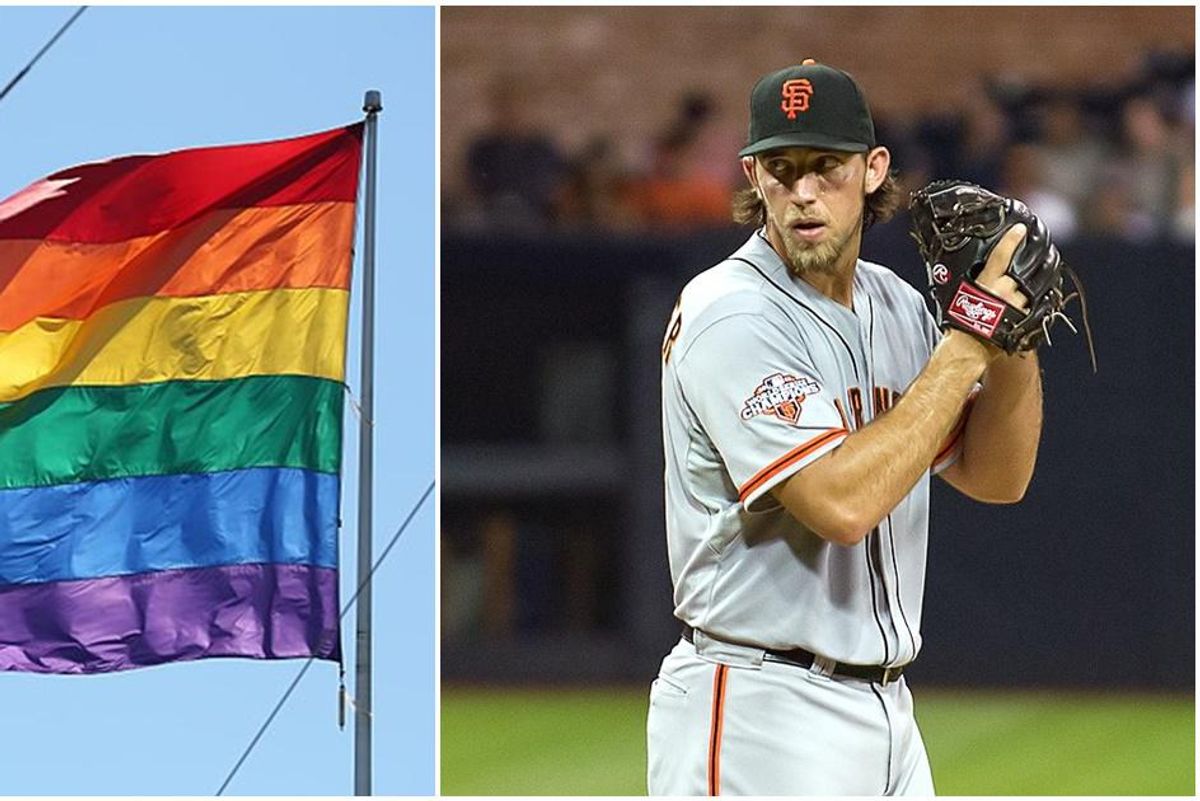 via Wikimedia Commons
The San Francisco Giants have made Major League Baseball history by becoming the first team to wear rainbow-themed uniforms to honor the LGBTQ+ community during Pride Month. The team will wear Pride-themed logos inspired by the 11-color Pride Progress flag on the sleeves of their jerseys as well as their hats.

The uniforms aren't just a one-off nod to Pride Month either. They'll be wearing them throughout the entire month of June. The Giants will debut the uniforms against the Chicago Cubs on Sunday.
The team will also donate some of the proceeds from the game to the San Francisco Lesbian Gay Bisexual Transgender Pride Celebration Committee. The Giants will also host a "Pride Movie Night" at Oracle Park on June 11-12.
---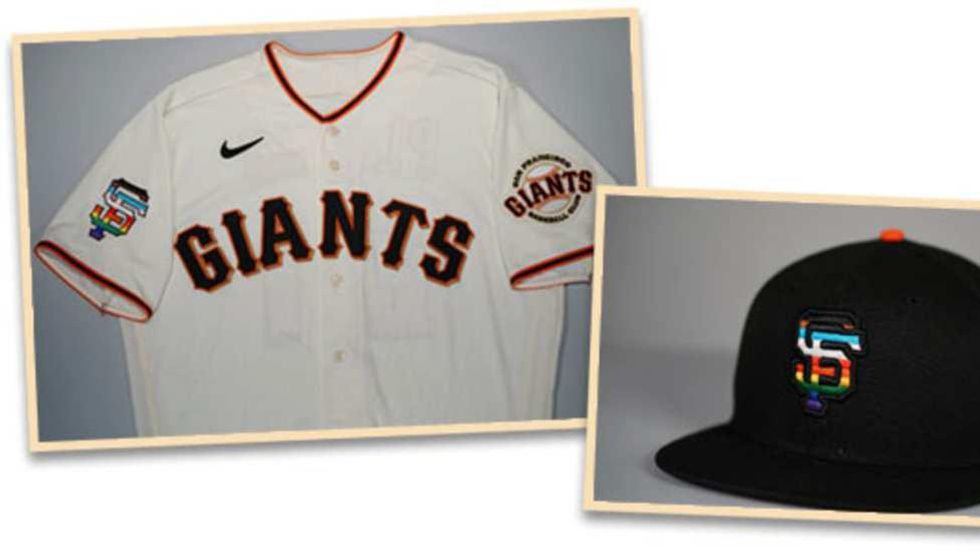 via San Francisco Giants
The decision is powerful in a league that has only had one openly gay player and that was in the '70s. Glenn Burke, who played for the Dodgers and A's from 1976 to 1979, was out to his teammates although he kept his sexuality a secret outside of the clubhouse.

To see an entire team of men wearing Pride-themed jerseys represents a sea change in attitudes toward the LGBTQ community in the sport.
"We are extremely proud to stand with the LGBTQ+ community as we kick off one of the best annual celebrations in San Francisco by paying honor to the countless achievements and contributions of all those who identify as LGBTQ+ and are allies of the LGBTQ+ community," Giants President and CEO Larry Baer tweeted in a statement.

The Giants on June 5 will become the first MLB team to wear on-field hats and jerseys with Pride Month colors 🏳️‍🌈… https://t.co/cpvP8aMjIQ

— SF Giants on NBCS (@SF Giants on NBCS) 1622586383.0
"I'm very proud that the San Francisco Giants are taking this step," team manager Gabe Kapler told MLB. "I'm very, very proud to be a part of it, and looking forward to the impact and the support that we can provide for the LGBTQ+ community."

It makes sense for the Giants to be the first MLB team to wear Pride-themed jerseys on the field. San Francisco has historically had the highest percentage of LGBTQ citizens in the country and has been at the forefront of issues facing the community.
During Pride Month, most MLB teams have a pride game. Since 2003, 29 of the 30 teams have done some form a pride ga… https://t.co/M8NTDiCscQ

— Sam Blum (@Sam Blum) 1622474185.0
A little more than half of all MLB teams are hosting Pride events this year. Some teams have had to rethink promotional nights this season in light of the COVID-19 pandemic.