Education
Four small business owners faced big challenges during the pandemic. Here's how they're doing now.
Spoiler alert: They've gone from "surviving" to "thriving."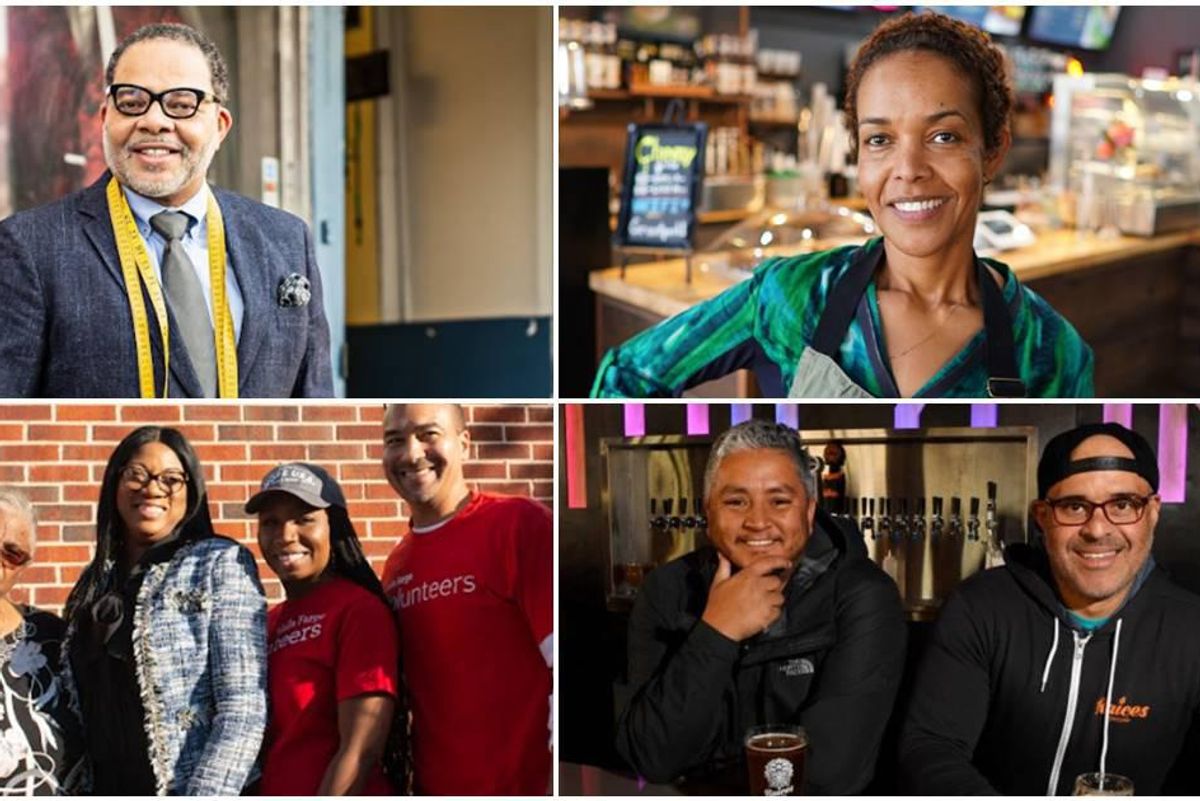 via Wells Fargo
True
Ninety-nine percent of America's businesses are small, and they account for 50% of the country's jobs. Small businesses are the lifeblood of our communities, they keep them vibrant and give them character. In early 2020, the economy was strong, and these businesses were thriving.

Nobody could have predicted their fortunes would change overnight when the COVID-19 pandemic arrived at America's doorstep in March of 2020. Business owners had to scramble as they faced lockdowns, employees who were afraid to return to work, and customers who were cautious about leaving the house.
It finally feels like the pandemic is turning a corner, and so are four small businesses that endured nearly two years of uncertainty and came out even stronger. These comeback stories show the heart of small business owners nationwide.
---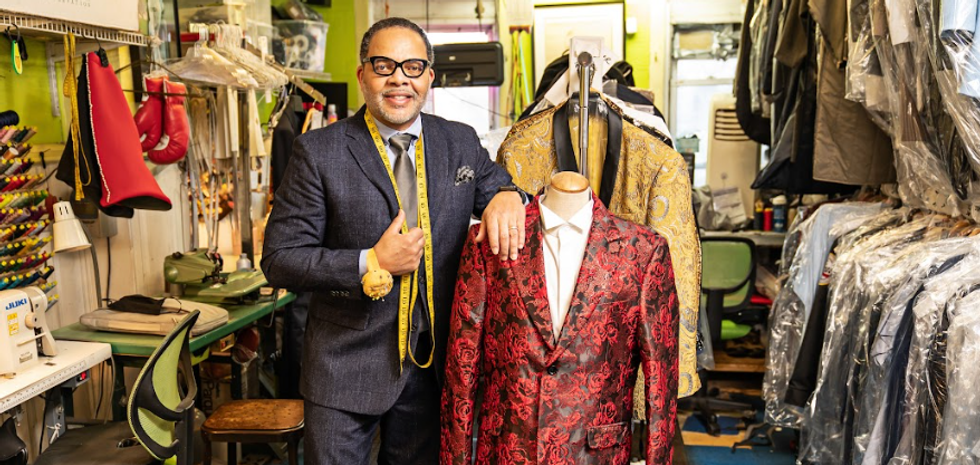 via Wells Fargo
JC Lofton Tailors in Washington, D.C. is part of a family tradition that began in the late 1930s. It's owned by Julius "Eddie" Lofton whose late grandfather was the first African American to own a tailoring shop and tailoring school in the District.
Lofton and his experienced team of tailors have a reputation for making everyone in D.C. look sharp, from politicians to celebrities to nearby Howard University students. But when COVID-19 hit, the need for tailoring vanished as people began working from home and in-person events were halted. Even though demand was down he still had to pay his rent and employees. He focused on making masks to keep people healthy during the crisis.
He also worked hard to maintain a positive attitude during the down times to keep the spirits of his employees up. The man with tailoring in his blood also embraced technology by developing a new social media strategy to bring in new customers.
A $10,000 grant from Wells Fargo's Open for Business Fund through Local Initiatives Support Corporation, gave Lofton breathing room to keep up with his bills. Today, he's hired back nearly all of his staff and his customers increase by the day.
Six hundred twenty-six miles south of Lofton's shop is the Grant Park Coffeehouse in downtown Atlanta. It's a place where locals can pop in for an organic fair-trade certified cup of Joe or more adventurous fare such as the Nutella Mocha or S'mores Latte. At lunchtime the place is famous for its wonderful chicken salad.
Atlanta coffeehouse powers through the pandemic with the Wells Fargo Open for Business Fundwww.youtube.com
Rahel TafarI is the meticulous and hard-working owner of the coffee house who was inspired to open her business by her mother from Ethiopia. When the pandemic hit, the number of people in downtown Atlanta dwindled and the lack of foot traffic significantly hurt the coffeehouse's finances. As the pandemic wore on, Tarfarl felt she ran out of options to keep her business alive, but never stopped coming back to work. "At the height of the COVID pandemic, I did everything I could, trying to figure out ways that we could sustain ourselves. By trying to find some loans, some grants, or anything. It was very hard," she said.
One way she kept her business afloat was by becoming even more self-sufficient. "I started making some products on my own as the supply chain was creating challenges—chocolate sauce, lavender sauce, our own chai," she said.
TafarI was able to get a $250,000 working capital loan through Wells Fargo's Open for Business Fund from grantee Access to Capital from Entrepreneurs, and it helped her keep the coffeehouse open. "It was a lifeline to help us weather the storm," TafarI said.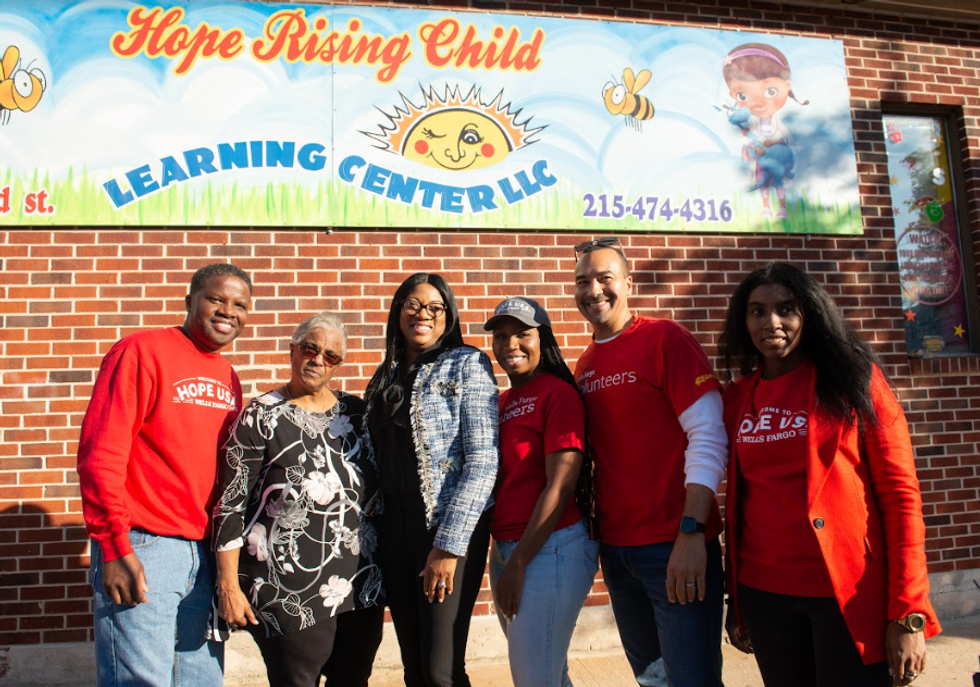 Ellen Bryant-Brown and volunteers via Wells Fargovia Wells Fargo
Another female business owner who faced challenges during the pandemic is Ellen Bryant-Brown, the owner of the Hope Rising Child Learning Center in Philadelphia.
Hope Rising provides early learning and education programs for ages 3 months to 12 years old. When COVID-19 hit, nearly every student at Hope Rising's 52nd Street location left as parents were out of work and schools closed. The enrollment at the center went from 131 children to just 3.
"Faith drives hope," Bryant-Brown said. "It's taken a lot of the former to get to the latter these last couple years."
Bryant-Brown got some support during the lean days through Wells Fargo and The Enterprise Center who donated a large collection of books as well as a grant for $15,000 to the center. She also received additional grants from both to support her business totaling $20,000.
As for the 52nd Street corridor, support arrived there, too. Launched by Wells Fargo, Hope, USA, a nationwide initiative to uplift small business districts in 16 cities across the country sent 50 tradespeople—all of whom were minority contractors—to the area to repair the damaged shops. They painted 12 storefronts, power-washed sidewalks, installed new exterior lighting, removed trash, improved the landscaping, and added new signage and awnings.
Hope Rising has seen a resurgence in recent months as enrollment is back up to approximately 82 children.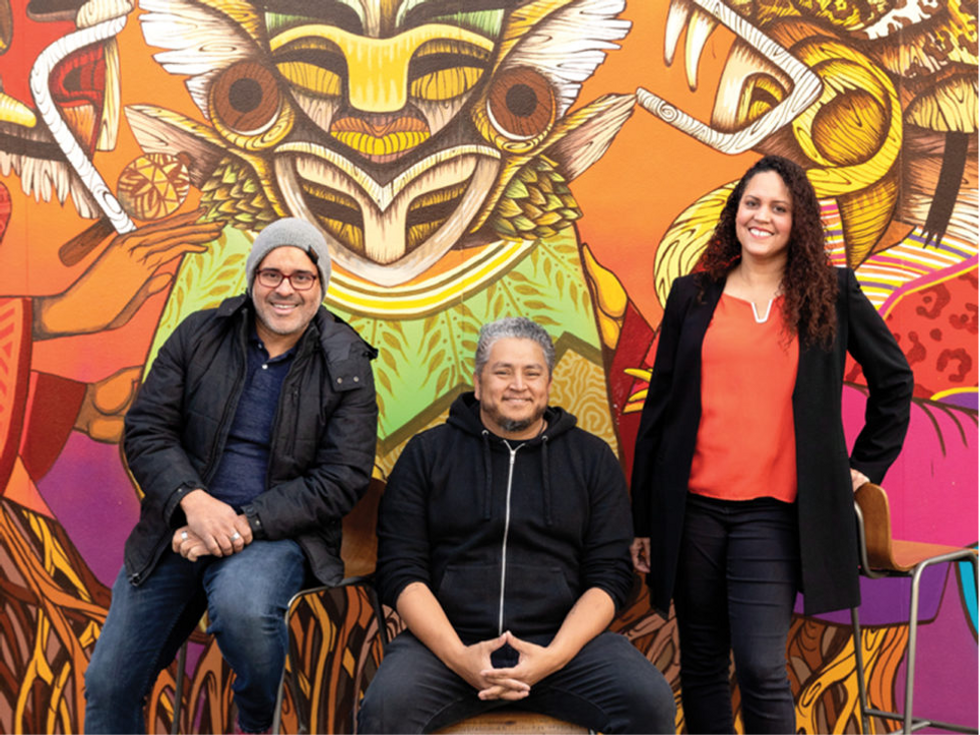 Martín D. Vargas, Jose Beteta, and Tamil Maldonado Vega of Raices Brewing Company
Much like Rahel TafarI and Julius "Eddie" Lofton, Jose Beteta also had to get creative to keep his business open during the pandemic.
Beteta opened the Raíces Brewing Co. a craft brewery in Denver, Colorado in 2019 with the help of a Small Business Administration (SBA) (7a) loan through Wells Fargo. "We did go to different financial institutions, where they just made that barrier a lot bigger and a lot higher. So, it was creating an impossible dream for us—until we came to Wells Fargo and they opened the doors for us."
The brewery is a welcome addition to the world of craft brewing where people of color are underrepresented. "After researching it, I learned that less than 1% of the U.S.'s 8,000 craft breweries are owned by people of color—just 0.5% in fact. It represented this massive gap in the marketplace," he said.
COVID-19 hit shortly after the brewery opened but Raíces was able to pull through by pivoting to an online ordering platform and curbside pickup.
Raíces means "roots" in Spanish and Beteta's business was able to find new ways to operate during challenging times because it was firmly planted in the community.
"We are about community, culture, and cervezas," he said.
There are many lessons to learn from the pandemic, but one of the most powerful was how resilient small business owners can be when facing strong headwinds. It also helps when they can get the support they need.
"Wells Fargo is striving to support as many small businesses as we can as they continue their journey towards recovery and a brighter future" said Derek Ellington, head of small business banking at Wells Fargo. "Beyond providing much-needed capital, the Open for Business Fund also empowers small businesses with technical assistance and long-term resiliency programs."
The Fund has helped nearly 152,000 small business owners and protected over 250,000 jobs.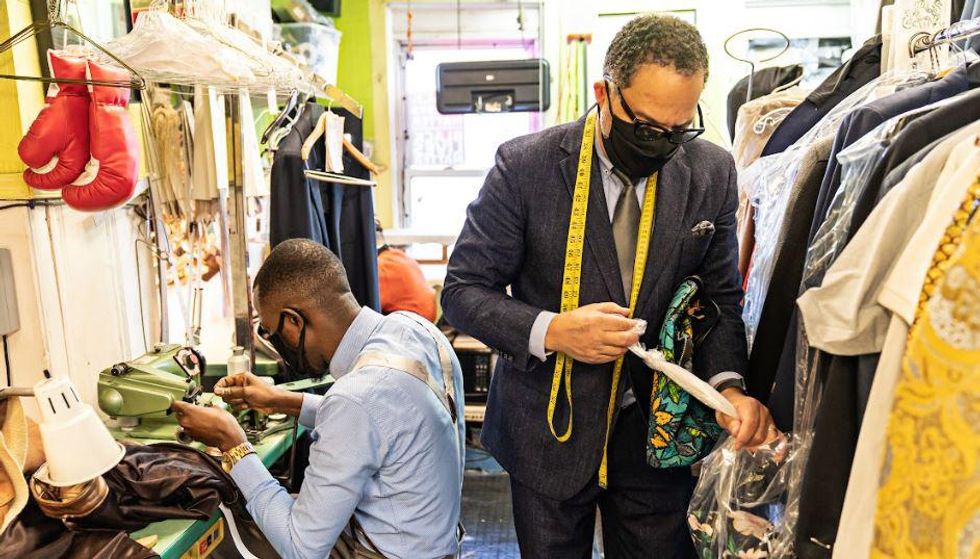 JC Lofton Tailors in Washington, D.C. via Wells Fargo
Now that the dog days of 2020 and 2021 are behind us, business is picking up at JC Lofton Tailors in Washington, D.C. "Now we are getting back to a somewhat normal time—people are going back to work, going on vacation," he said. "I know...this pandemic caused challenges, but it gives me great pleasure to keep my grandfather's shop open and thriving," he told Upworthy.
The pandemic has taught Lofton to plan for the unexpected. "It is important to try to have a savings account for the future—to ensure that if something like this were to happen again, things would be manageable," he said. But the future looks bright as Lofton eyes opening a second shop next year.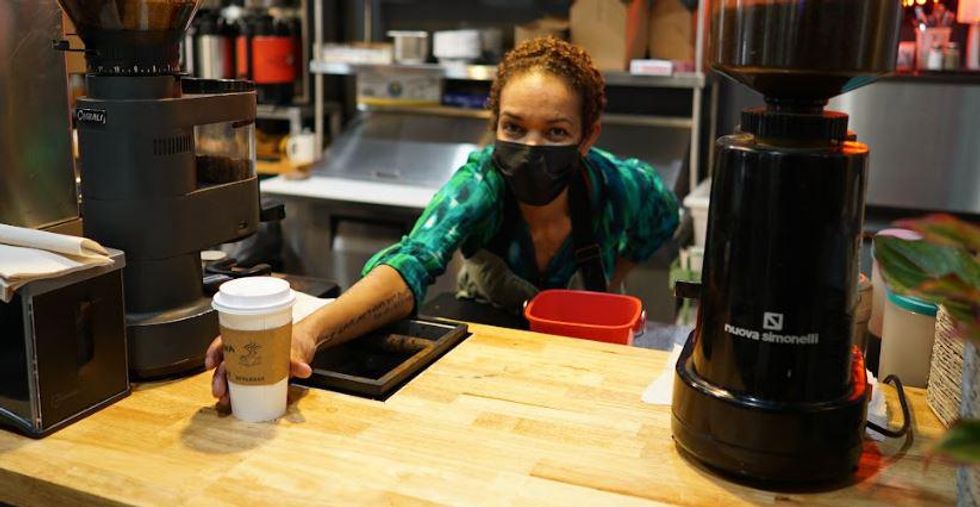 Rahel TafarI of Grant Park Coffeehousevia Wells Fargo
As business returns to downtown Atlanta, the number of customers is back to pre-pandemic levels at the Grant Park Coffeehouse and the business has expanded.
"We were able to open a second location during this pandemic because we never closed a day. We decided to stay open and continue to serve the community—the police officers, and medical staff. I just kept coming to work–sometimes by myself–spent the nights at work to make sure we could get through," TafarI told Upworthy.
The pandemic was hard, but it taught TafarI valuable lessons like becoming more self-sufficient when the supply chain hit a snag. On a deeper level, she learned something about herself. "We are loved, needed, resilient and creative in so many ways," she said.
Enrollment is back up at the Hope Rising Center and most of the employees have returned to work. The center was able to purchase two school buses and provide its employees with bonuses thanks to the support it received from Wells Fargo. Bryant-Brown has learned that she must be "prepared for a disaster at any time," now that she's made it through the pandemic.
Raices Brewing Company was able to survive the pandemic because of great timing and even better teamwork.
"Having started right before this pandemic happened —which nobody was obviously expecting—it was actually really good timing for us, as we were able to kind of get the feel for the market and adjust," said Beteta. "We had hard times just like everyone else during COVID-19 closures and subsequent limitations on seating and spacing, but I think we were prepared to be able to handle those challenges."

"The importance of working together as a team and bringing our different talents to the table, along with financial and business education, is what has made Raíces a formula for success," Beteta added.
Wells Fargo believes that small businesses are the backbone of America. It put those long-standing values to work even more so during the pandemic by lending a helping hand. The last two years have been a struggle, but it's made our communities tighter and our businesses wiser by showing how much we need one another and how important it is to adapt to unexpected challenges.
Learn more about how Wells Fargo is helping communities across America by addressing societal challenges.