Culture
An artist built seesaws into the US-Mexico border and invited kids to play on them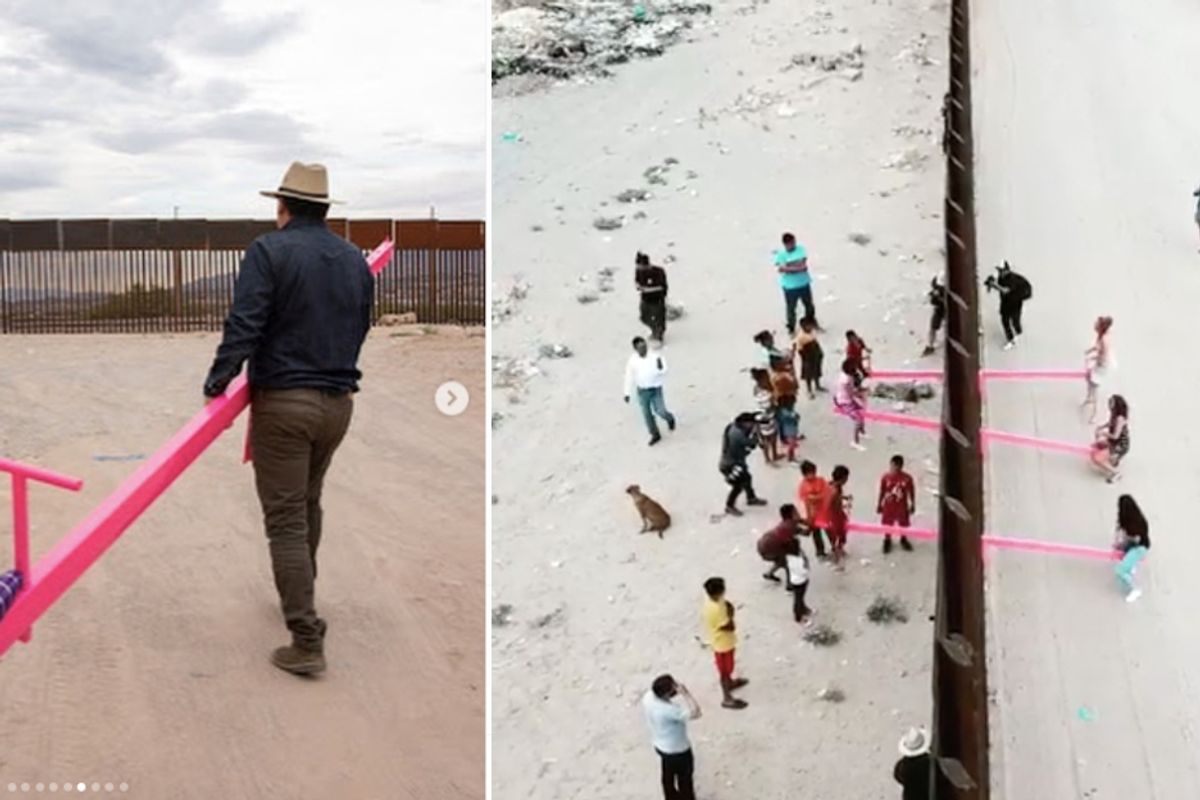 James Baldwin said, "The purpose of art is to lay bare the questions that have been hidden by the answers."
What an apt description of a new art installation at the southern border.
A set of bright pink teeter-totters extend into both the U.S. and Mexico through the barrier between the two countries. Children and adults on both sides of the border can play together, seesawing up and down, their view of one another partially obscured by the vertical steel slats that separate them.
---
Ronald Rael, professor of architecture at the University of California, Berkeley, and Virginia San Fratello, associate professor of design at San José State University, came up with the conceptual drawings for the "Teetertotter Wall" in 2009. With the help of others, the two professors created the scene this week near El Paso, Texas and Ciudad Juárez, Mexico, and shared images and video of it on Instagram .

"The wall became a literal fulcrum for U.S.-Mexico relations," Real wrote on Instagram, "and children and adults were connected in meaningful ways on both sides with the recognition that the actions that take place on one side have a direct consequence on the other side."
Raell said the event was "filled with joy, excitement, and togetherness."
The images are beautiful and uplifting, yet heartbreaking and tragic at the same time.
The current administration's answers to immigration questions are to build a bigger wall , to severely limit people's claim to asylum, to stoke the fires of fear and prejudice about immigrants from certain ethnicities, and to deter migration with inhumane detention practices.
This art installation brings to the surface the deep questions those answers hide.
What is the difference between the children on this side of the wall and the children on the other side?
Does the geography of our birth really determine whether or not we deserve safety and freedom?
How do children playing together—as they do universally—become adults who make desperate journeys, adults who create unjust policies, adults who forget their humanity and steal people's babies from their arms?
Will history view this wall as it does most other walls built throughout history—as relics of a less evolved past when humans insisted on dividing themselves into artificial groups and factions?
Turning the much-debated border wall into a playground, even temporarily, reminds us of the axiom that children are children are children. It reminds us that no matter how complex we think immigration issues are, we cannot ignore the simple truth that we are all human beings.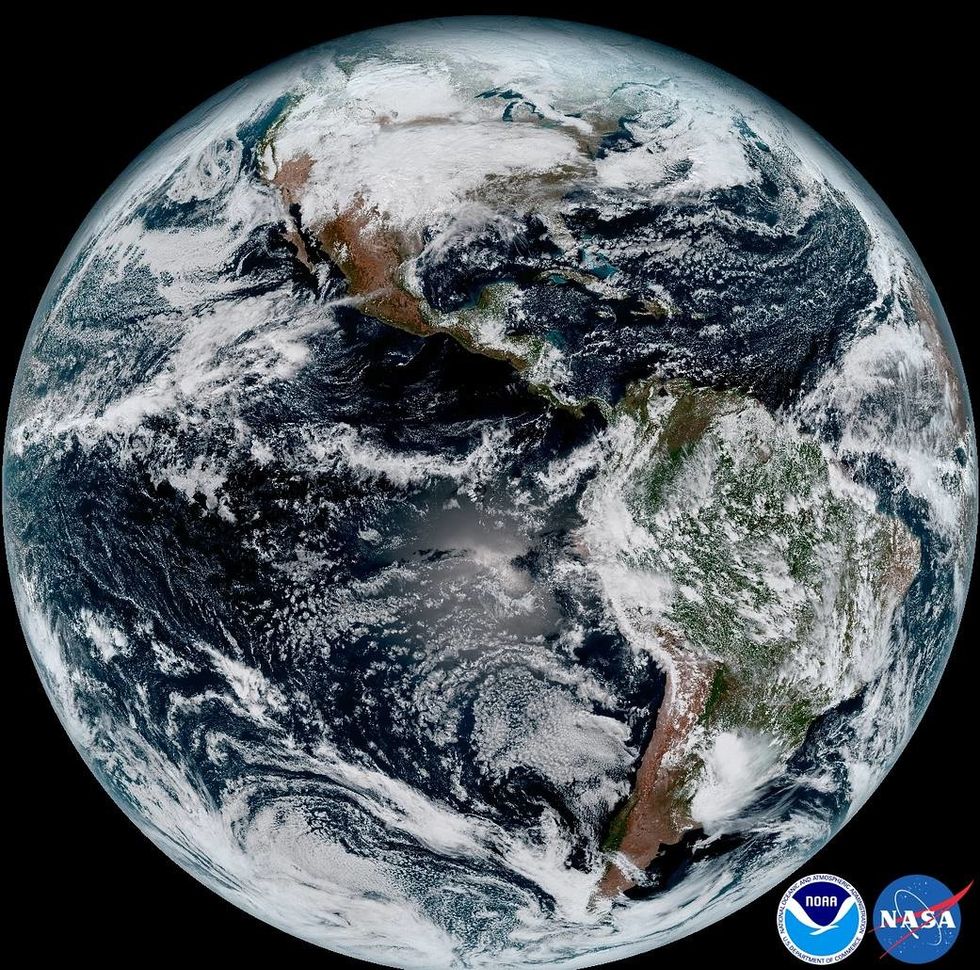 NASA
When we look at our planet from space, we see no borders. That doesn't mean that borders don't or should never exist in any way, but it does mean that those separations are completely man-made and malleable. Here on the ground, it's easy to forget that. It's easy to start thinking of "us" and "them" as if those lines on a map are of greater importance than our shared humanity.

Watching innocent children play is a good reminder that nothing trumps the fact that we are all human beings, all deserving of the same basic human rights, regardless of what side of a border we come from.