popular
That's why Verizon is launching a gaming tournament.
Courtesy of Verizon
True
If someone were to say "video games" to you, what are the first words that come to mind? Whatever words you thought of (fun, exciting, etc.), we're willing to guess "healthy" or "mental health tool" didn't pop into your mind.
And yet… it turns out they are. Especially for Veterans.
How? Well, for one thing, video games — and virtual reality more generally — are also more accessible and less stigmatized to veterans than mental health treatment. In fact, some psychiatrists are using virtual reality systems for this reason to treat PTSD.
Secondly, video games allow people to socialize in new ways with people who share common interests and goals. And for Veterans, many of whom leave the military feeling isolated or lonely after they lose the daily camaraderie of their regiment, that socialization is critical to their mental health. It gives them a virtual group of friends to talk with, connect to, and relate to through shared goals and interests.
In addition, according to a 2018 study, since many video games simulate real-life situations they encountered during their service, it makes socialization easier since they can relate to and find common ground with other gamers while playing.
This can help ease symptoms of depression, anxiety, and even PTSD in Veterans, which affects 20% of the Veterans who have served since 9/11.
Watch here as Verizon dives into the stories of three Veteran gamers to learn how video games helped them build community, deal with trauma and have some fun.
Band of Gamers www.youtube.com
Video games have been especially beneficial to Veterans since the beginning of the pandemic when all of us — Veterans included — have been even more isolated than ever before.

And that's why Verizon launched a challenge last year, which saw $30,000 donated to four military charities.
And this year, they're going even bigger by launching a new World of Warships charity tournament in partnership with Wargaming and Wounded Warrior Project called "Verizon Warrior Series." During the tournament, gamers will be able to interact with the game's iconic ships in new and exciting ways, all while giving back.
Together with these nonprofits, the tournament will welcome teams all across the nation in order to raise money for military charities helping Veterans in need. There will be a $100,000 prize pool donated to these charities, as well as donation drives for injured Veterans at every match during the tournament to raise extra funds.
Verizon is also providing special discounts to Those Who Serve communities, including military and first responders, and they're offering a $75 in-game content military promo for World of Warships.
Tournament finals are scheduled for August 8, so be sure to tune in to the tournament and donate if you can in order to give back to Veterans in need.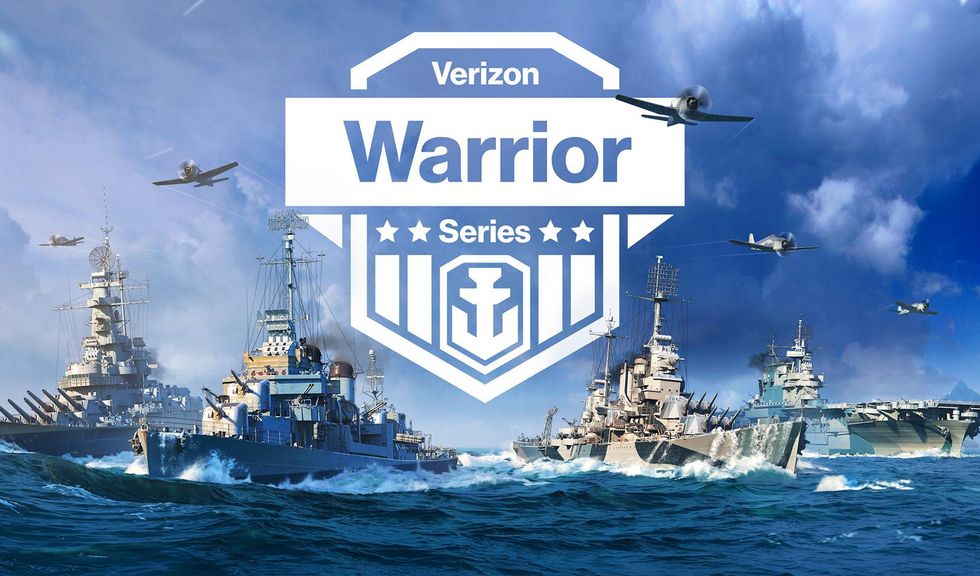 Courtesy of Verizon
via drkristynsommer / TikTok
Parenting is the most important job that most people will ever have in life. Your decisions as a parent will be some of the most important determining factors in whether your child becomes a happy and productive adult or not. It's a huge responsibility.

Parenting is a difficult and important undertaking, but many parents simply repeat the same strategies used by their parents. How often do we hear people rationalize their decisions by saying, "That's what my parents did and I came out ok."
This approach to raising children negates the fact that with every generation there are countless studies done on child development, many of which run counter to popular parenting wisdom from the past.
Dr. Kristyn Sommer, who has a PhD in child development, has received a lot of attention on social media because of her dedication to teaching "evidence-based parenting." This expertise has made her an advocate for strategies that run counter to conventional parenting wisdom and have stirred up a bit of controversy.
Here are five TikTok videos where Sommer shares some of her evidence-based parenting strategies.
Three Things I Do Differently as a Mum with a PhD in Child Development
In Dr. Sommer's first video where she references her degree she admits she refuses to sleep train, co-sleeps with her daughter, and never calls her "naughty" or "bad." She delves deeper into her thoughts on discipline in the next video.
@drkristynsommer

Please ignore the fact that I'm pumping 😂 #parenting #toddlermom #sleeptraining #gentleparenting #respectfulparenting #toddler #toddlertok #academic
How To Discipline Your Child So They Actually Learn
Dr. Sommer uses positive reinforcement to discipline her child and as she said in the previous video, avoids the use of terms such as "naughty" or "bad." If her daughter is doing something wrong she asks her to contemplate whether she's making a good or a bad decision.
@drkristynsommer

The best trick in my book #momhack #mumhack #gentleparenting #respectfulparenting #discipline #toddler #toddlermom
How to Handle Tantrums
Most people tend to think of a tantrum as naughty behavior. However, they are actually a combination of a bunch of little stresses that the child has experienced throughout the day that eventually overwhelm them. Once they hit the tipping point, all of their big feelings bubble up to the surface, resulting in a healthy expression of emotion.
@drkristynsommer

Are tantrums a good thing? #parenting #gentleparenting #respectfulparenting #tantrum #toddler #toddlertok #toddlermom #emotions
Should You Spank Your Child?
Dr. Sommer is passionately against "spanking, corporal punishment, physical punishment, what ever you want to call it." She says it needs to stop because it has little effect on behavior and can lead to antisocial tendencies in the future.

@drkristynsommer

Do we need to spank our kids? #spanking #gentleparenting #toddlermum #toddlermom #crunchymom #toddlermum #respectfulparenting
She Doesn't Teach ABCs and 1,2,3s
Dr. Sommer isn't worried about teaching her child her toddler alphabet or how to count. She says that it "doesn't really help them with anything" but they should spend that time playing because that's where they learn best.
@drkristynsommer

Play > rote learning for toddlers 🙌 #playbasedlearning #learningthroughplay #playmatters #earlylearning #earlychildhoodeducation #preschool #toddler
From Your Site Articles
Related Articles Around the Web
Get stories worth sharing delivered to your inbox