popular
35 years later, we can still thank 'The Golden Girls' for being a friend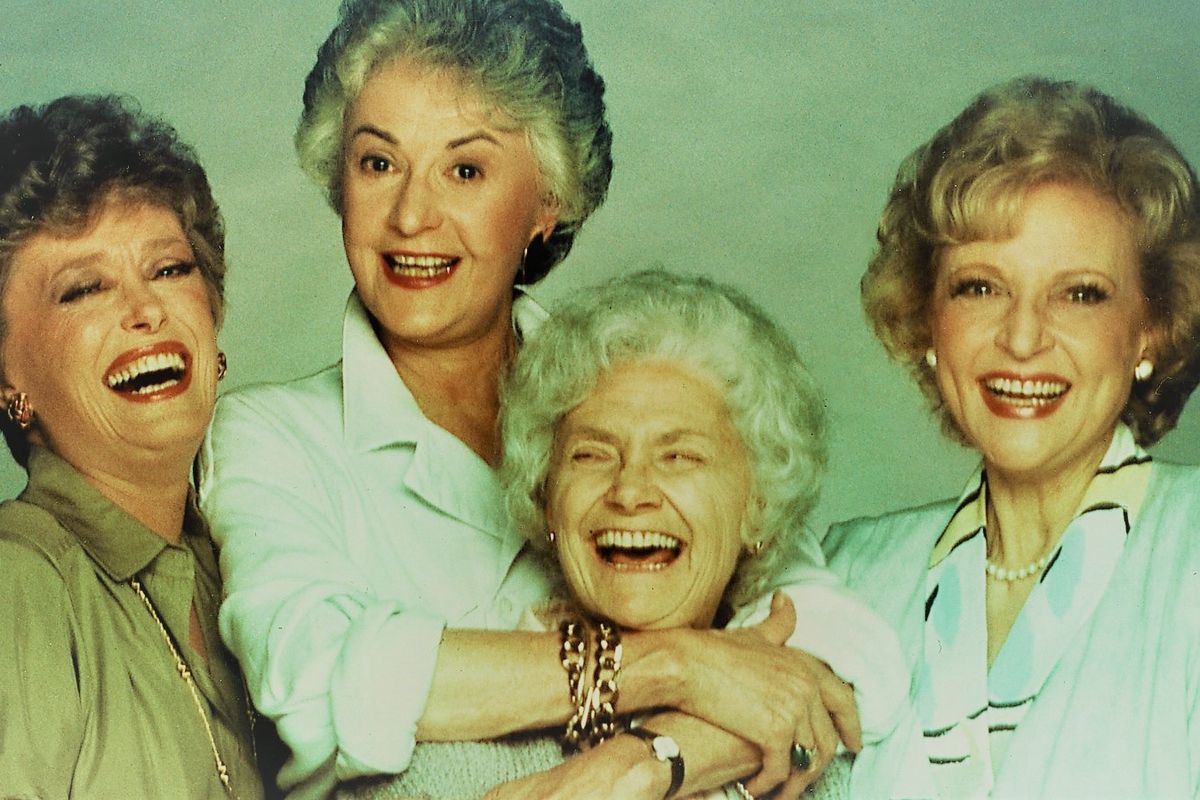 Maybe age really is just a number. When The Golden Girls debuted in September 1985, its four stars were, on average, not quite 60 years old, but they were considered "senior citizens."

Thirty-five years later, the fashions, the technology (or lack of it) and some of the attitudes may seem outdated, but in the most important ways The Golden Girls has hardly aged a day.
Thanks to syndication, cable and now streaming, there has hardly been a day when TV viewers couldn't visit Dorothy Zbornak, Rose Nylund, Blanche Devereaux and Sophia Petrillo at 6151 Richmond Street in Miami (don't Google Map it – it's a made-up address). From 1985 to 1992, The Golden Girls was a Saturday-night fixture on NBC, so much so that it never budged from its 9 p.m. time slot throughout its seven seasons on the air.
---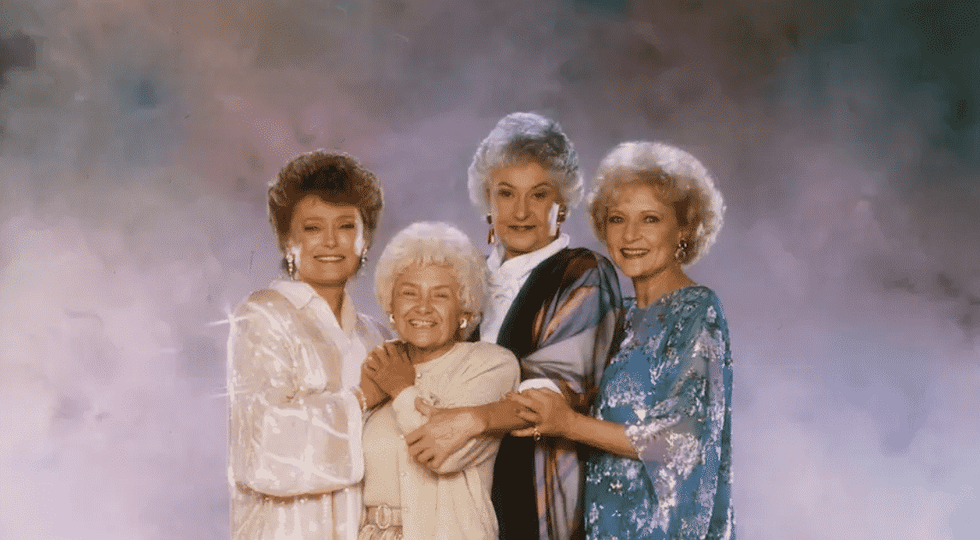 The bawdy, sassy, unabashedly straightforward – and frequently silly – quartet of past-middle-aged women never lacked an audience, but their popularity seems to have only increased in last decade. The series was always a staple of basic cable, first on Lifetime and then on the Hallmark Channel, but became a GIF-tastic, memetic pop-culture phenomenon thanks to streaming; today, you can watch any episode of The Golden Girls anytime you want on Hulu.
The perpetual appeal of The Golden Girls isn't hard to fathom: The women are aware that they're societal cast-offs, unwanted in a culture that demands conformity and propriety, and they've come to realize that it gives them an advantage – they don't need to worry about what the rest of the world thinks, either.
We dare you not to sing along. #GoldenGirls https://t.co/muq7hPjwOc

— TV Land (@TV Land) 1587755100.0
Their tropes are equally perfect. Dorothy is intelligent, irritable and world-weary; Rose is open-hearted, optimistic and daft; Blanche is self-centered, sexual but kind; Dorothy's mother Sophia is wise and wise-cracking. And while they might not matter to the world that turned its back on them, they mean the world to each other – an attitude that has long appealed to middle-aged gay men, who took solace in the silliness during the AIDS crisis and now often see themselves reflected in the "girls," who found a way to create their own safe community, filled with friendship.

Hands up if you're gay and watching #GoldenGirls while WFH https://t.co/JDjcSgUilE

— Rob (@Rob) 1587989222.0
But gay men were just the start – The Golden Girls has fans of every demographic type, and is constantly being discovered. For those looking to binge through the distinctively delightful series during these stay-at-home days, it's possible to watch it from the start, including the weirdly awkward series pilot. Then again, The Golden Girls was of a different era of television, when each season had nearly two dozen episodes. To help you break through the pastel-hued, wicker-filled clutter, here's a look at five of the very best episodes of this inimitable, groundbreaking series, all of which are available to watch on Hulu: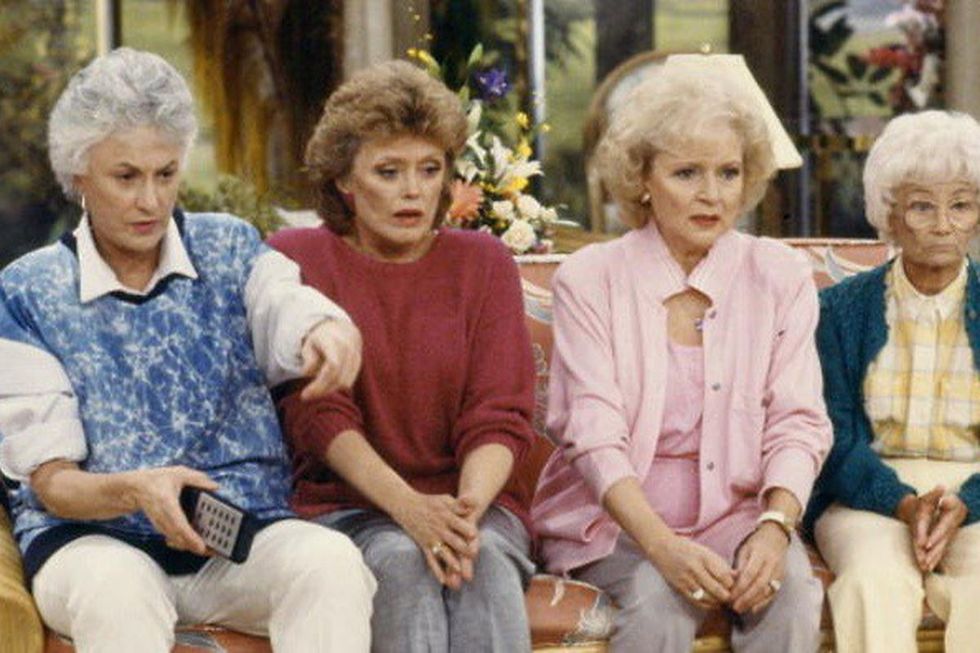 (Season 2, Episode 6)
One of the funniest of all Golden Girls episodes finds Blanche surprised by genteel Southern "Big Daddy," who announces he's getting married to a much younger woman. McClanahan's reactions are priceless, but the episode's secondary story is what makes the episode. Dorothy and Rose enter a song-writing contest, and find that they aren't quite Rodgers and Hammerstein – though their lyrics are certainly unforgettable.
(Season 1, Episode 15)
Sex is one of The Golden Girls' favorite subjects, and here it's the setup for a story that takes some surprising twists in 23 minutes. Unusually, this episode doesn't have a "B"-story – Rose's predicament is the focus, and Betty White received one of her three Emmys (in addition to two she won for "Mary Tyler Moore") for this episode, which manages to balance perfectly timed comedy with some genuine pathos, courtesy of character actress Patricia Morrill.
(Season 2, Episode 5)
Never seen The Golden Girls and looking for the best place to start? Here it is: Everything you need to know about each of the characters is perfectly encapsulated in this sweet and wildly funny story about Dorothy's friend Jean (Lois Nettleton) coming to visit. The catch? Jean is lesbian, and she develops a crush on Rose. When it originally aired in 1986, it may have seemed a little daring. Today, it's just hilarious.
(Season 5, Episode 18)
Merely by virtue of having one of the best Dorothy-Rose "newspaper gags" alone (preceded by a perfectly delivered joke about the Seven Dwarfs), this one makes the cut as one of the best episodes. It's a Blanche-centric story – her mysterious admirer turns out to have a much more unexpected motive – but every one of the actresses gets a chance to shine in this consistently funny episode, the first written by prolific TV writer-producer Marc Cherry.
(Season 7, Episode 2)
This lark of an episode finds the girls taking part in a murder-mystery weekend as part of a scheme of Blanche's to land a job she covets. The episode is fun on its own, with some great one-liners, but it's doubly fun to watch such well-honed characters playing roles in a different kind of story. It points to the beauty of The Golden Girls as a whole – by the show's seventh season, each character was so perfectly defined that they could be put into almost any situation and still keep viewers gloriously entertained … for more than three decades.