popular
An all-female Delta crew took a plane full of girls to NASA to "close the gender gap in aviation"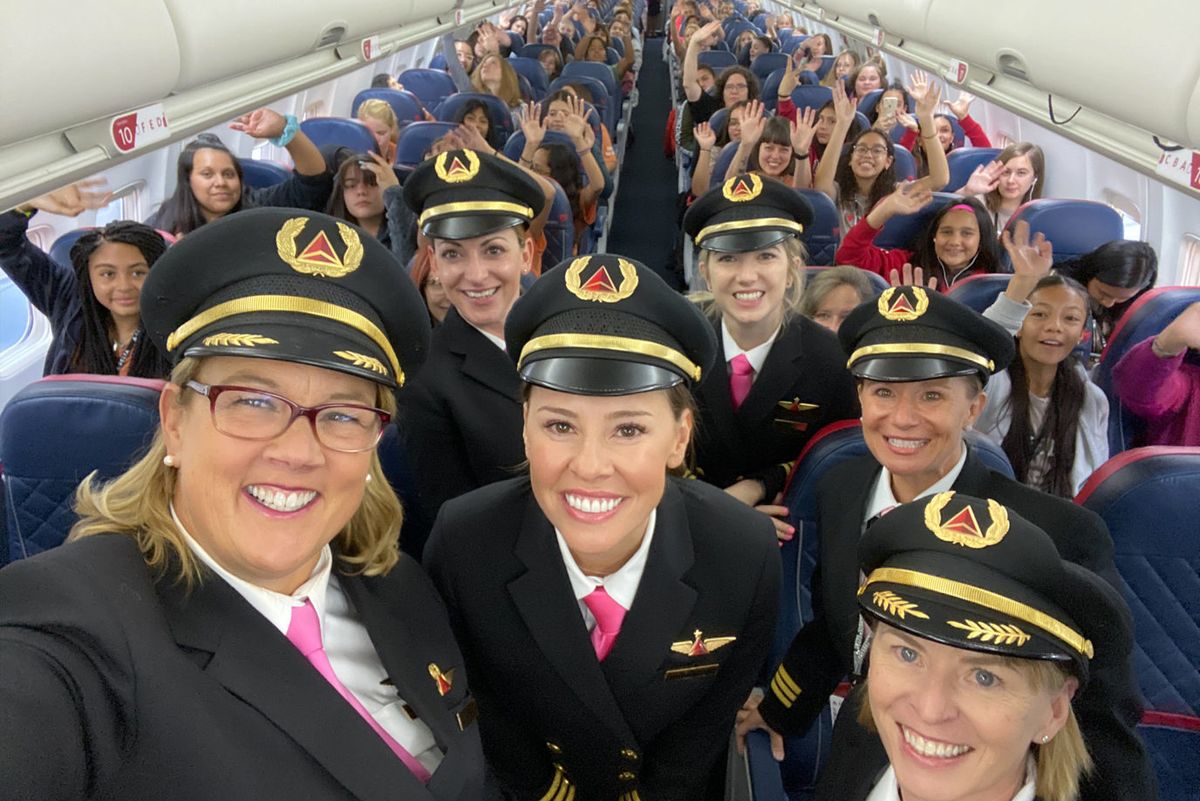 Only 6% of pilots in the U.S. are female. The number of female pilots is growing, but very slowly. It grew by just 1% in the past 10 years. At the end of 2017, 12.9% of FAA student pilots were female. United Airlines has the most female pilots out of any other airline at 7.4%. By comparison, about 75% of all flight attendants are female. The gender gap in aviation is so wide you could fly a plane through it. And that plane is probably flown by a man.
Delta has been making major strides in "closing the gender gap in aviation," thanks in part to its WING program. The program, which started in 2015, is an "effort to diversify a male-dominated industry and expose girls to STEM (Science, Technology, Engineering and Math) careers at a young age." So far, it's flown over 600 female students, exposing them to a side of aviation they wouldn't ordinarily get to see.
---
This International Girls in Aviation Day, Delta completed its fifth annual all-female WING Flight. 120 female students between the ages of 12 and 18 were shown that aviation doesn't have to be a boy's club anymore. The entire flight was "planned and orchestrated exclusively by women." The flight crew was all women. The gate agents were all women. The ramp agents were all women. Even the flight control was, you guessed it, all women.
The students flew from Salt Lake City to Houston to visit NASA. While at NASA, the students met with female movers and shakers in the aviation and engineering industry, including NASA astronaut and aerospace engineer Jeanette Epps. They also toured NASA buildings, learning about flight and space exploration.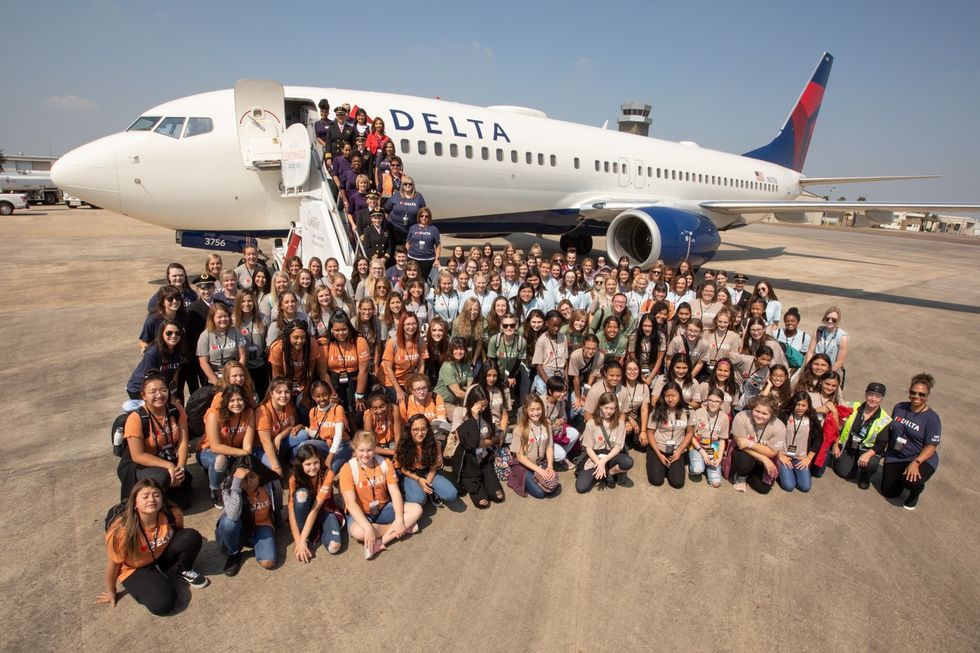 The all-female flight helped the students realize their dreams are possible, regardless of their gender. "It didn't seem realistic to go after a career in aviation, but today I realized, 'Hey, I can do this too,'" Katelyn, a 17-year-old participant, said. "I never would have thought I would have had this experience. I'm really grateful for my parents who have made this possible and inspired my love of aviation," Karyanna, another participant, said. "It's such an exciting time to be in STEM. There's so much left for us to discover."
But the flight didn't just inspire the students. It also inspired the women who currently work in aviation. "I am inspired by this next generation," Captain Kimberly Gibson told AOL Finance. "I think that there are more and more girls these days that understand that the world is an open door. I think this is one of the best things Delta can do to put themselves out there, to put our airline out there and to grow the next generation of pilots."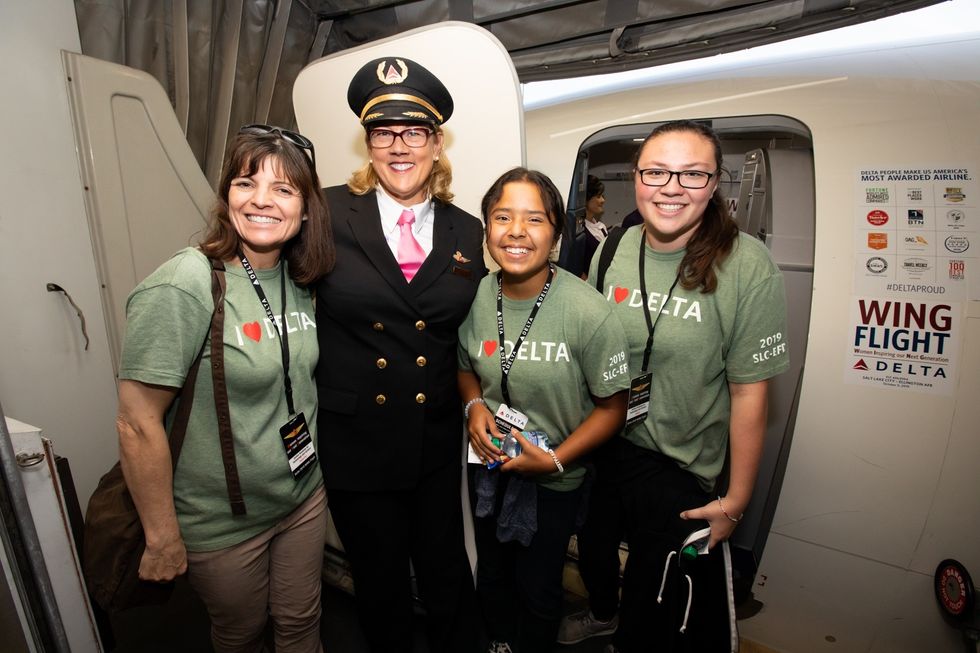 By encouraging students to pursue aviation, Delta is helping to create a future generation of pilots. "We know representation matters. At Delta, we believe you have to see it to be it," Beth Poole, General Manager of Pilot Development at Delta, said. Poole also helped start Delta's WING Flight. "We're taking ownership to improve gender diversity by exposing girls at a young age and providing a pipeline so that 10 years from now, they will be the pilots in the Delta cockpit inspiring generations of women who follow." Currently, 5% of Delta's pilots are women, but in the past four years, 7.4% of new pilot hires have been women. Delta also has achieved 100% pay parity for employees, something which is lacking in the aviation industry.
Hopefully, in the future, it'll be a lot more common to hear a female voice telling you they're preparing for landing when you're on a plane.