Family
A mom couldn't stand her teenage son teasing poor kids so she came up with the perfect punishment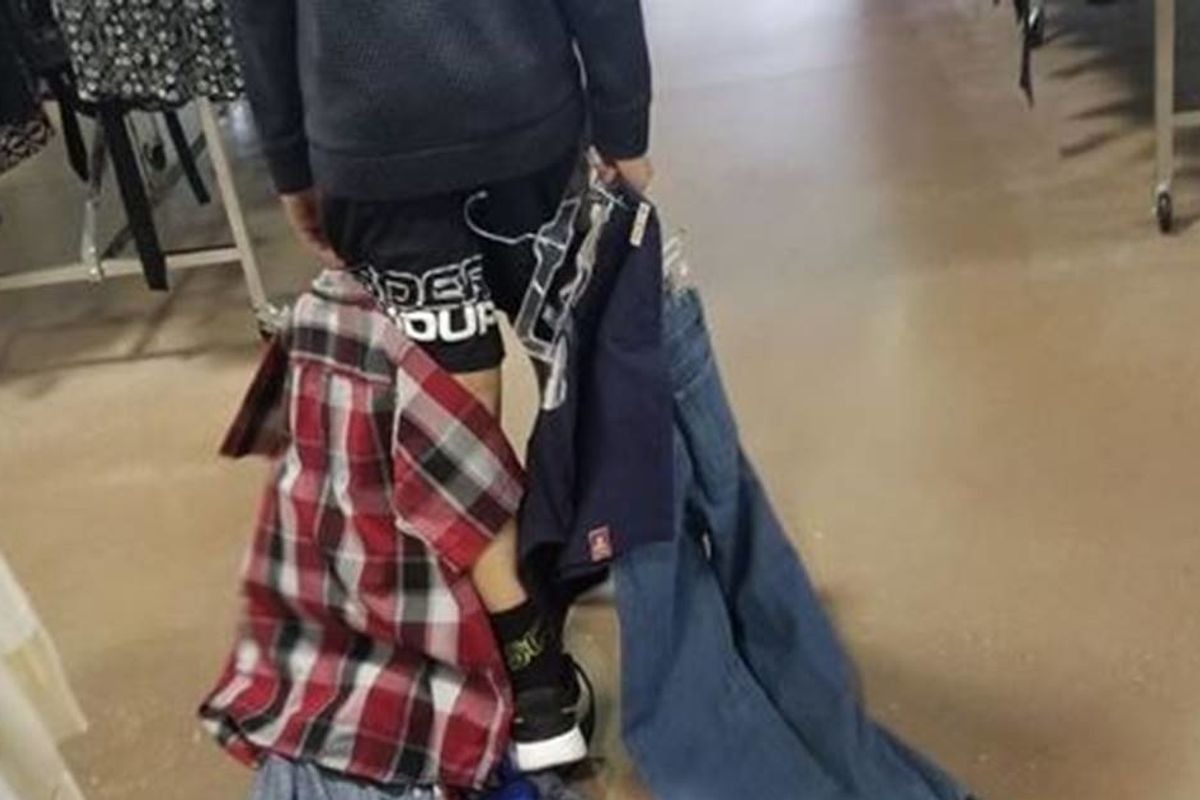 Facebook / Cierra Brittany Forney
Children in middle school can be super shallow when it comes to fashion. To be part of the in-crowd, you have to wear the right shoes and brand-name clothing, and listen to the right music.

The sad thing is that kids that age can be so creative, but they're forced into conformity by their peers.
Some people never escape this developmental phase and spend their entire lives wasting their money on material goods and judging those who do not or can not.
---
Cierra Brittany Forney, a mother from Braselton, Georgia, couldn't stand the fact that her kid was acting entitled and making fun of kids who don't wear name-brand clothing, so she gave him an attitude adjustment he'll never forget.
So lately, my 13 year old son had been acting a little... entitled. Acting like he's too good to shop at Wal-Mart or making snarky comments about kids at school who shop at the goodwill and quite a few other things. I don't tolerate that. Today, he took his own 20.00 to the goodwill to buy clothes to wear the entire week to school. Whatever he found is what he would have to wear. He isn't happy and shed a few tears but I firmly believe in 15 years he will look back and laugh at the day his Mom made him shop at goodwill. I want to teach my kids that money isn't everything and if you have to degrade other people because of where they shop, then you too will shop there. Side note, I love the goodwill!!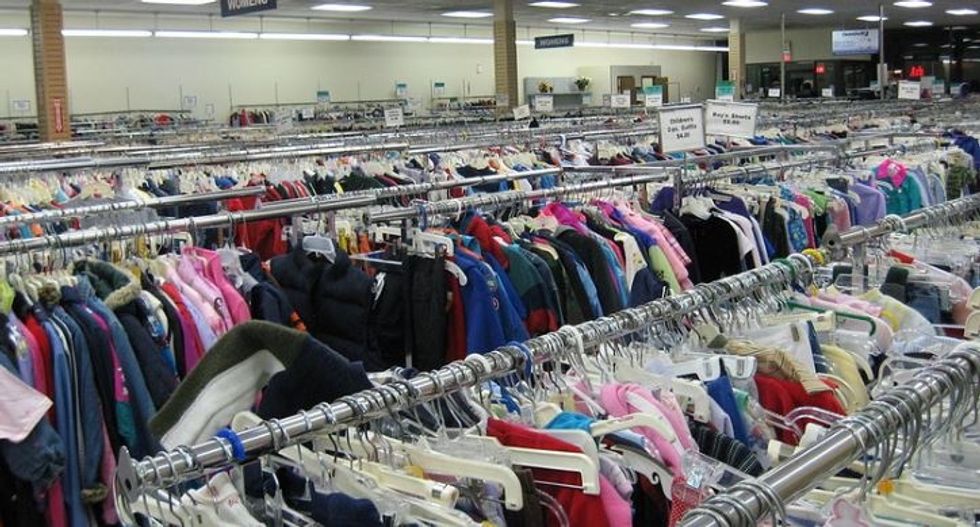 via Marc Moss / Flickr
Forney's punishment was perfect because it made her son realize what other kids whose parents can't afford the name-brand clothes have to go through. Hopefully, it made him realize that people are so much more than what they wear and where they shop.

"I did this to teach him that money and name brands don't change who we are as people," Forney wrote in a subsequent post. "He can still be the amazing, adorable, loved kid that he is WITHOUT the expensive stores!"
She also said that she might be partly responsible for his attitude.
"I do realize that we are partly to blame for his expectancy of always having name brands," she wrote. "My husband and myself had our son when we were VERY young. We always strived to give him all the things we never had and because of that, he has grown to expect these things."
But the important thing is that her son learned an important lesson about materialism. One that that far too many adults never do
"All that matters is my son is completely 100 percent okay with what happened," Forney wrote. "My son has learned a valuable lesson from this AND my son is rockin' his button up shirt he bought from the Goodwill with PRIDE today!!!"