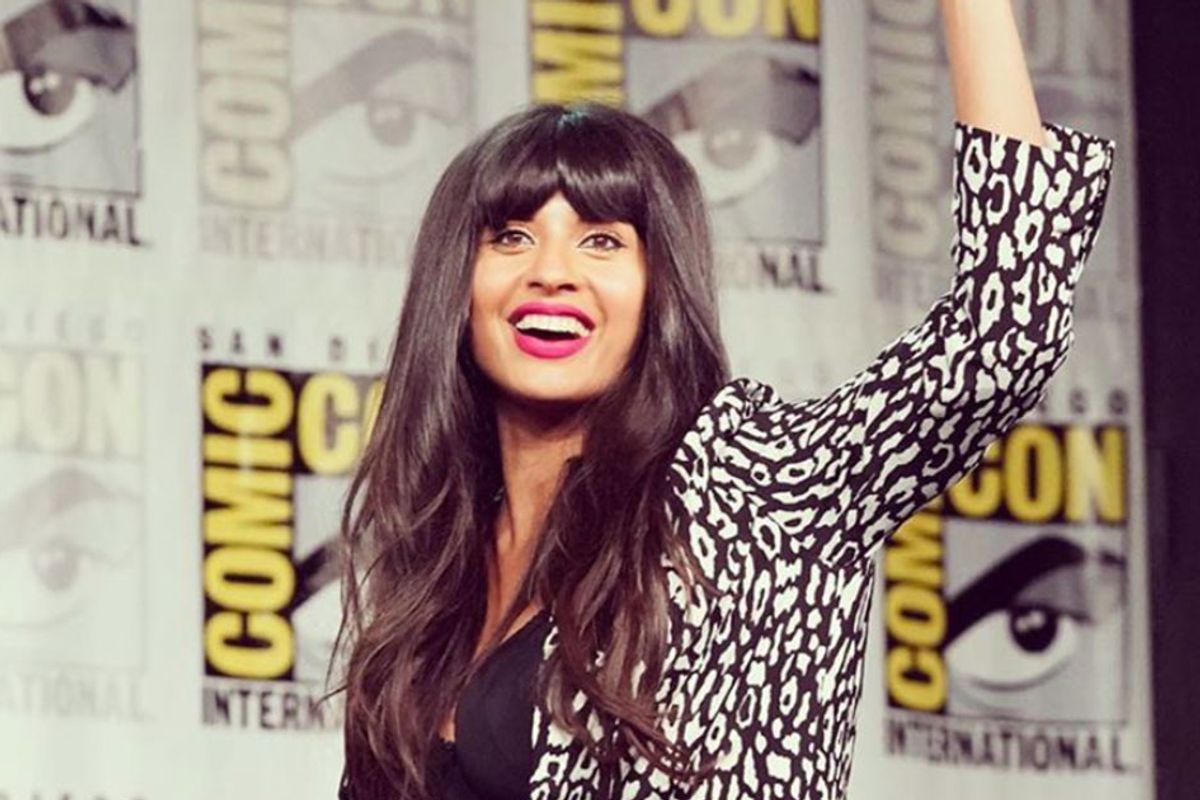 A Time magazine survey found that only 38% of women called themselves "very" or "extremely" ambitious, while 51% of men described themselves that way. It's not that women aren't ambitious, it's that women are less likely to own their ambitions. On top of that, many women are actively discouraged as soon as they show signs of wanting more than what they've been assigned to. But "The Good Place" actress and activist Jameela Jamil is not going to be one of those people who thinks you should say "sorry" anytime you dare to dream.
Jamil posted a photo taken at a Comic Con panel with an inspirational message that you might want to keep on hand the next time you're waffling about going for the gold.
---
"TRYING IS WINNING. You're a hero for taking a chance on yourself whatever happens. And most people will be forever haunted by the words 'what if?' Don't be that person. Please just go for whatever it is that you love, if you have the slightest opportunity to. Rejection still means you were a legend for risking your pride being hurt; to put yourself out there. That takes SO much character. I've failed a million times, and I consider those as noble as my few big wins," Jamil wrote in her inspirational post.
Women say, "I'm sorry," way too much. We'd even apologize to a lamp because we walked into it. Saying "I'm sorry" is tantamount to saying "I messed up" but the thing is, you're not messing up when you admit you want more out of life.
Jamil called on women to stop apologizing for having personal goals, especially if those goals conflict with the so-called status quo. "Do not apologize for being ambitious and thinking outside the box you have been forced into by the people around you, or by society's stereotypes of your people. Rage against the machine and do not conform. Do not behave. Do not surround yourself with nay-sayers. No more 'can't.' No more 'shouldn't.' You can't win a game if you don't play. I'm not saying I'm the pinnacle of success. I'm just doing more than I was ever told I could. And I'm happy with that," Jamil continued.
Jamil ended her post with #womendontbragenough; now can we please get the hashtag #womanbrag trending? Women have accomplished a lot, and we should be able to shout it from the rooftops without having to qualify it with, "I mean, it's dumb or whatever, never mind."