An Artist Takes Bits And Pieces Of Hate And Turns Them Into Something Beautiful
It's like a Monet painting, except ladies are with ladies and the lawn is made of hate speech. I bet if the guy holding an anti-gay sign thought he'd show up on the left arm of this child of a lesbian couple, he'd be freaking out. Same goes for the 20 bad-voting politicians floating above the head of the woman on the left. Zoom in and see how hate (and other expressions) get converted to beauty.
06.20.13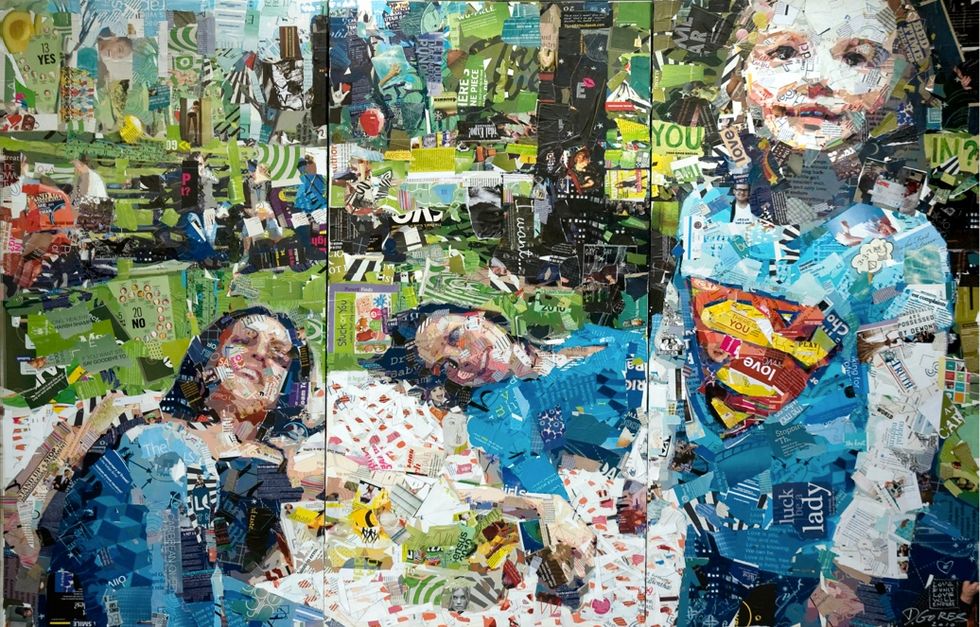 ---
Artist's statement: "I used all sorts of scraps from photos, magazine articles, aspects of good and bad and real life, to assemble the image on canvas. The artwork is indeed personal — a portrait of my sister Emily, her wife Tiffany, at the park with their daughter, dressed in Superhero garb as usual. The title was inspired by a Neil Young song lyric."
More