Pop Culture
Magical bracelets that change the way we look at jewelry
Gem Joy: Statement pieces that delight and engage everyone around you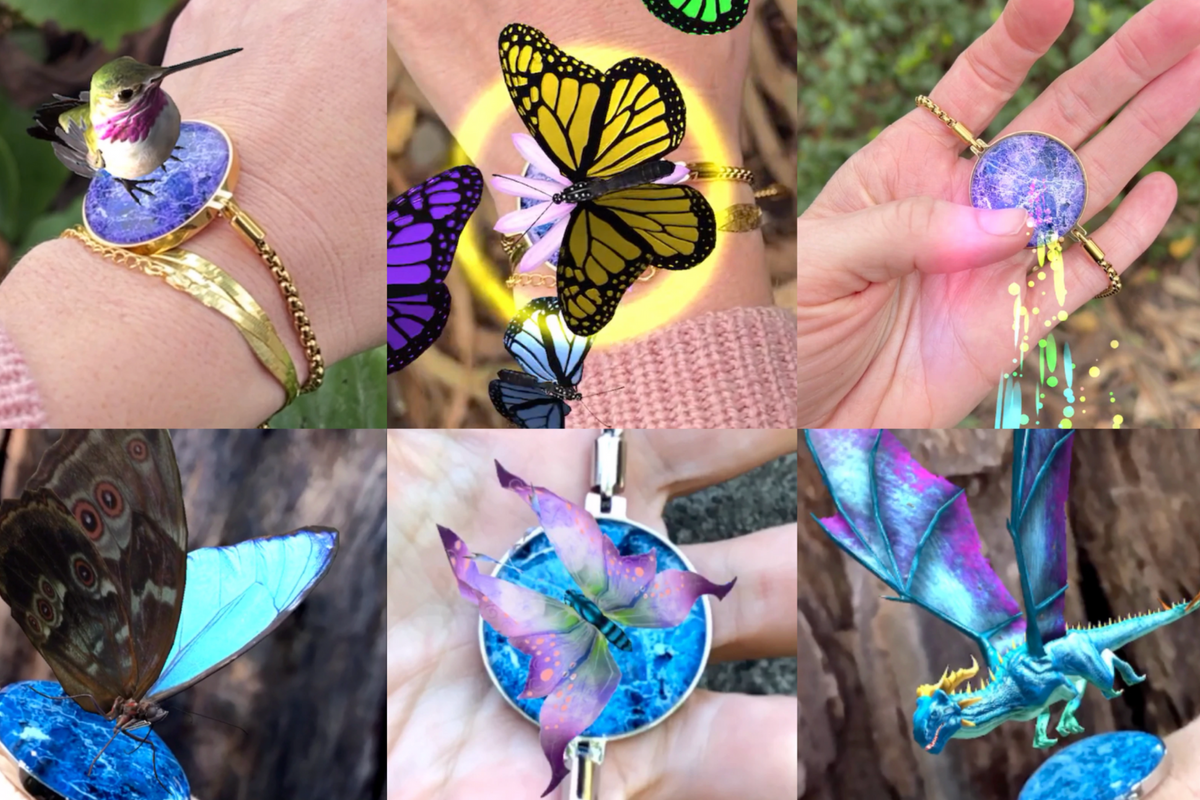 Every piece of jewelry shares a story, but only Gem Joys come to life. With Gem Joy, each piece is designed to take your breath away. Classic, tasteful aesthetics mixed with a touch of whimsy make Gem Joy the perfect accessory for dreamers. Why? Because Gem Joy incorporates augmented reality technology within each of their pieces so that each wearer can experience the magic of a hummingbird or butterfly landing on their wrist. Here's how that works:
roar-assets-auto.rbl.ms
---
No wires, no batteries, no charging. Gem Joy pieces are made with 14k gold, steel or rose gold bands. The gems themselves are made from high clarity domed glass and come in a variety of colors so you can choose the pendant that really speaks to you. Magenta Sky is perfect for those that are truly diving into their fantastical side, where Ocean Sand is a great option for others who want a more natural, down-to-earth look. The Nicole Necklace is the most dramatic length and can be dressed up or down – and the best part about it is that it can still be held out so that you can enjoy the magic of your pendant in the palm of your hand or on your torso.
Now, after you've found your perfect Gem Joy, it's time for your imagination to run wild! Download the free companion app and point it at your gem to open a gateway to mystical lands with fantastical creatures. See a Unicorn dance across your wrist or watch a monarch butterfly prepare to land against your chest!
As the butterfly flies on to your Gem Joy, you can interact with it and learn facts about the species via the app. The app is consistently updated so that your Gem Joy continues to be a portal into new realms. But it doesn't take you completely out of the real one. Gem Joy's augmented reality technology is some of the most advanced on the market. It allows the real world and virtual world to collide with their tangible pieces that share mystical abilities through the eyes of the app. The pendant is pressable and scannable. You can use it to play games, or adventure into augmented reality stories by award-winning authors.
Once in the app, your Gem Joy acts as a remote control, a landing pad and a mystical beacon. Watch a hummingbird feed from a flower or channel your inner Targaryen and have a dragon breathe fire from your wrist!
But don't just take our word for it, this is the kind of "you have to see it to believe it" sorta thing and you shouldn't wait! It's the perfect gift to start out the holiday season (Halloween's part of that "season" right?). Find your statement piece and watch your imagination come to life.
Upworthy has earned revenue through a partnership and/or may earn a portion of sales revenue from purchases made through links on our site.