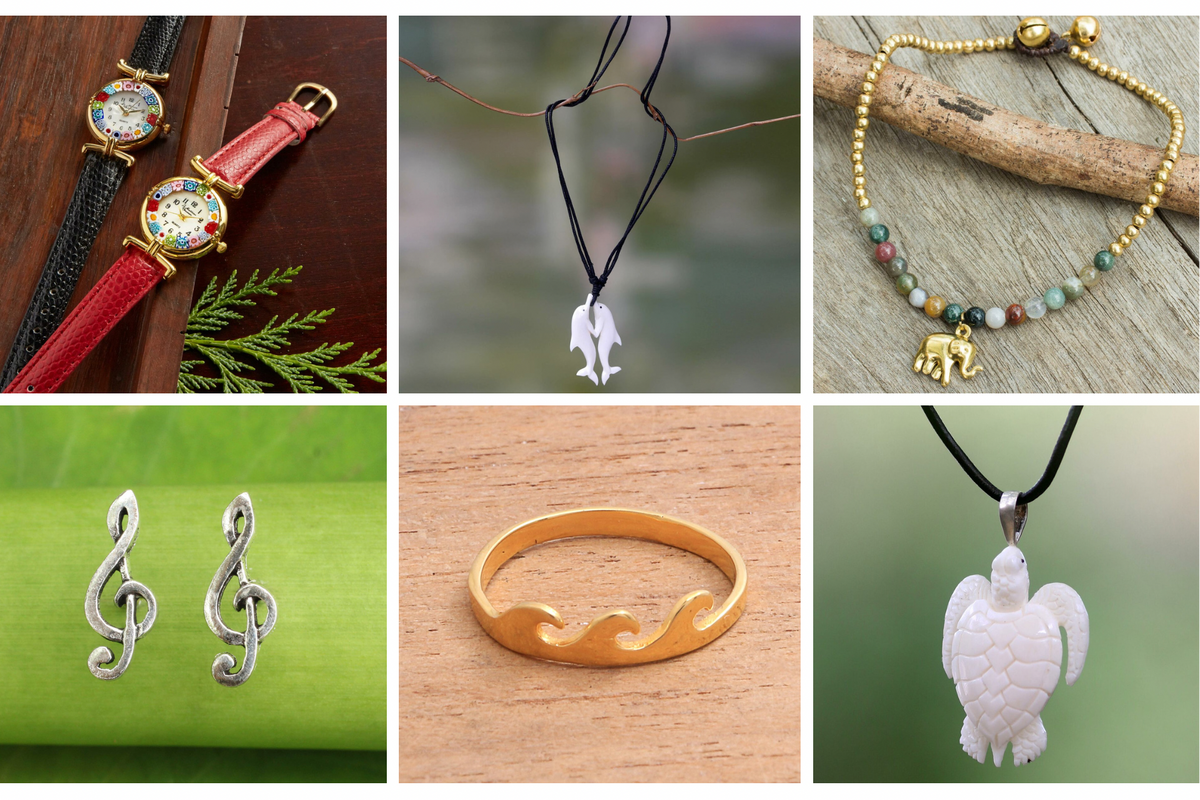 As we approach this holiday season, you may be on the look-out for some great gifts for the loved ones in your life. To help you with your search, we've handpicked a list of "worthy" jewelry gift ideas. What makes them worthy? First, they are from our very own Upworthy Market, a place to shop for great hand-crafted artisan gifts. At the Upworthy Market, every purchase you make directly supports artisans from around the world. It's a great place to buy interesting items and support the people who created them in the process—a win-win!
These gift ideas are also worthy because each one is a unique, beautiful piece of jewelry—like the Balinese cocktail pearl ring, or the stylish anklet or the millefiori blossom watch made of Murano glass from Venice. Whether you're looking for the perfect pair of earrings for your mom or cannot seem to figure out a quality gift for a friend, this list will help you find the right present for the jewelry lover in your life.
Evoking the ancient Maya, this beautiful and simple solitaire ring is crowned by an oval of apple green Guatemalan jade. This stunning accessory is designed by Zandra Lorena Sajbin, who crafts the ring with a band of sterling silver.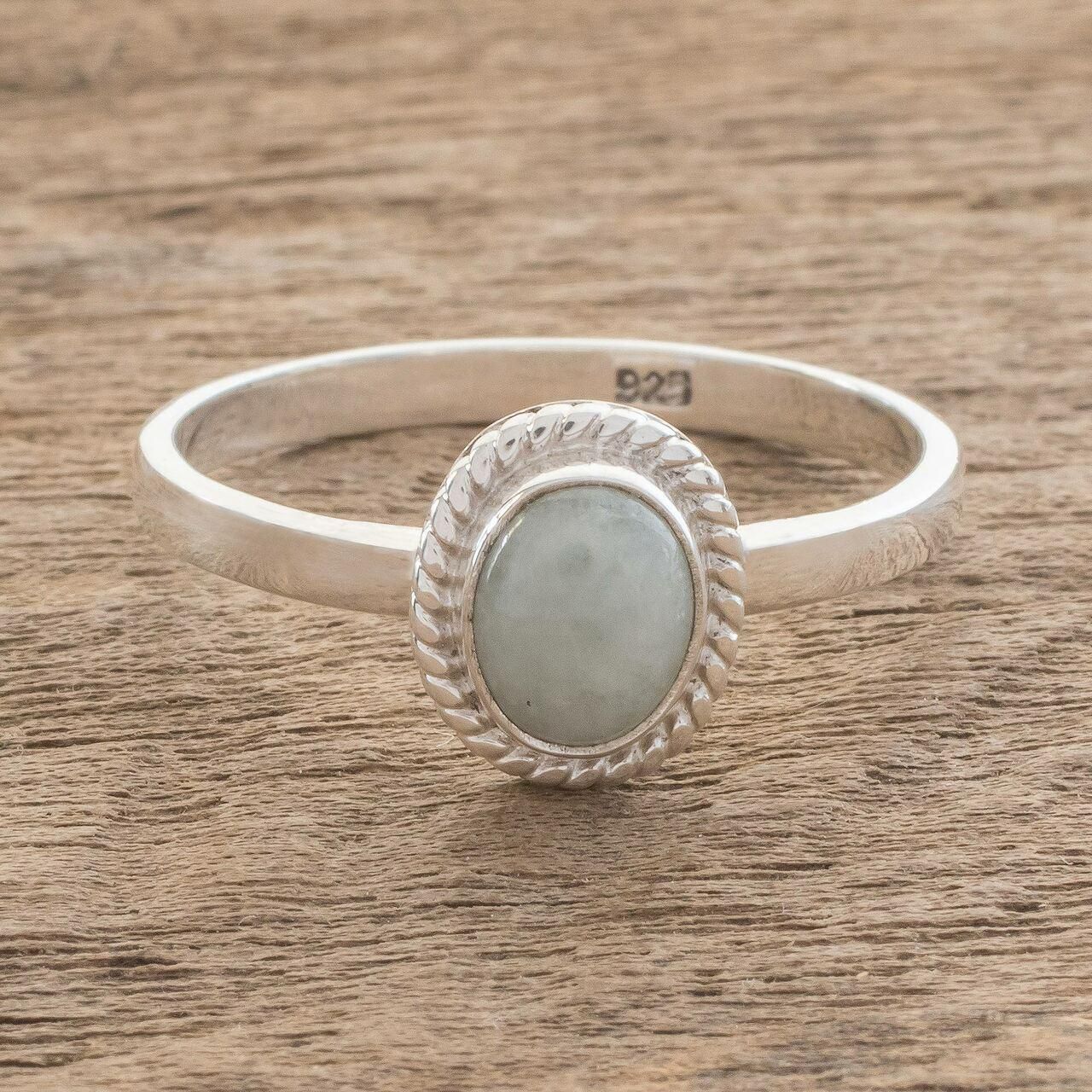 cdn11.bigcommerce.com
---
A dreamy tropical paradise with untouched white sand beaches and crystalline lagoons is perfectly symbolized by the twin palms of this pendant necklace from Aoy of Thailand. Artisan crafted from sterling silver, the pendant shines with a high polish finish while the hints of dark oxidation enhance the palms' details. A ball chain with a spring-ring clasp completes the necklace.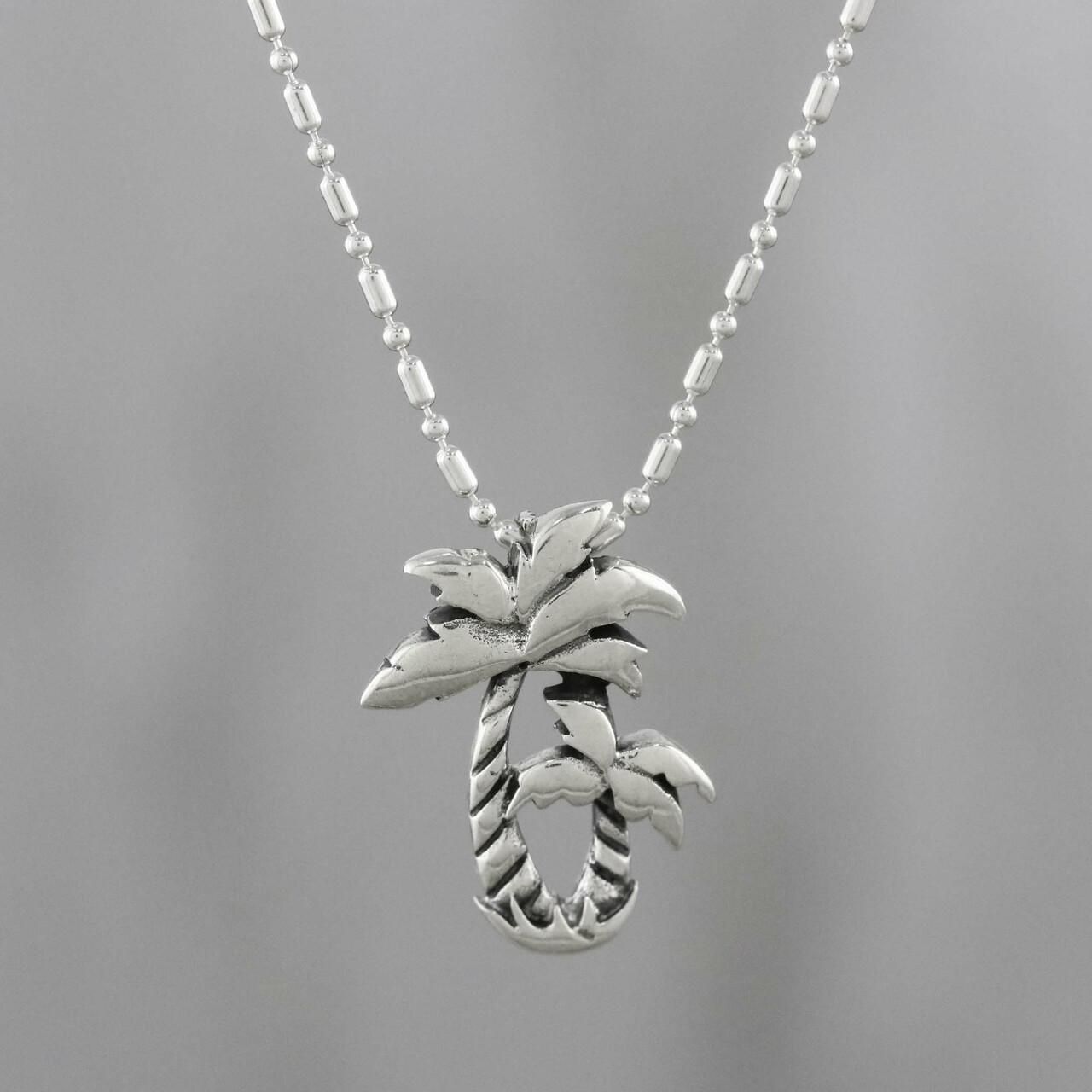 cdn11.bigcommerce.com
Petite elephants are carefully carved of smooth white cow bone by artisan Made Wardika of Bali. The pachyderms swing from sterling silver hooks.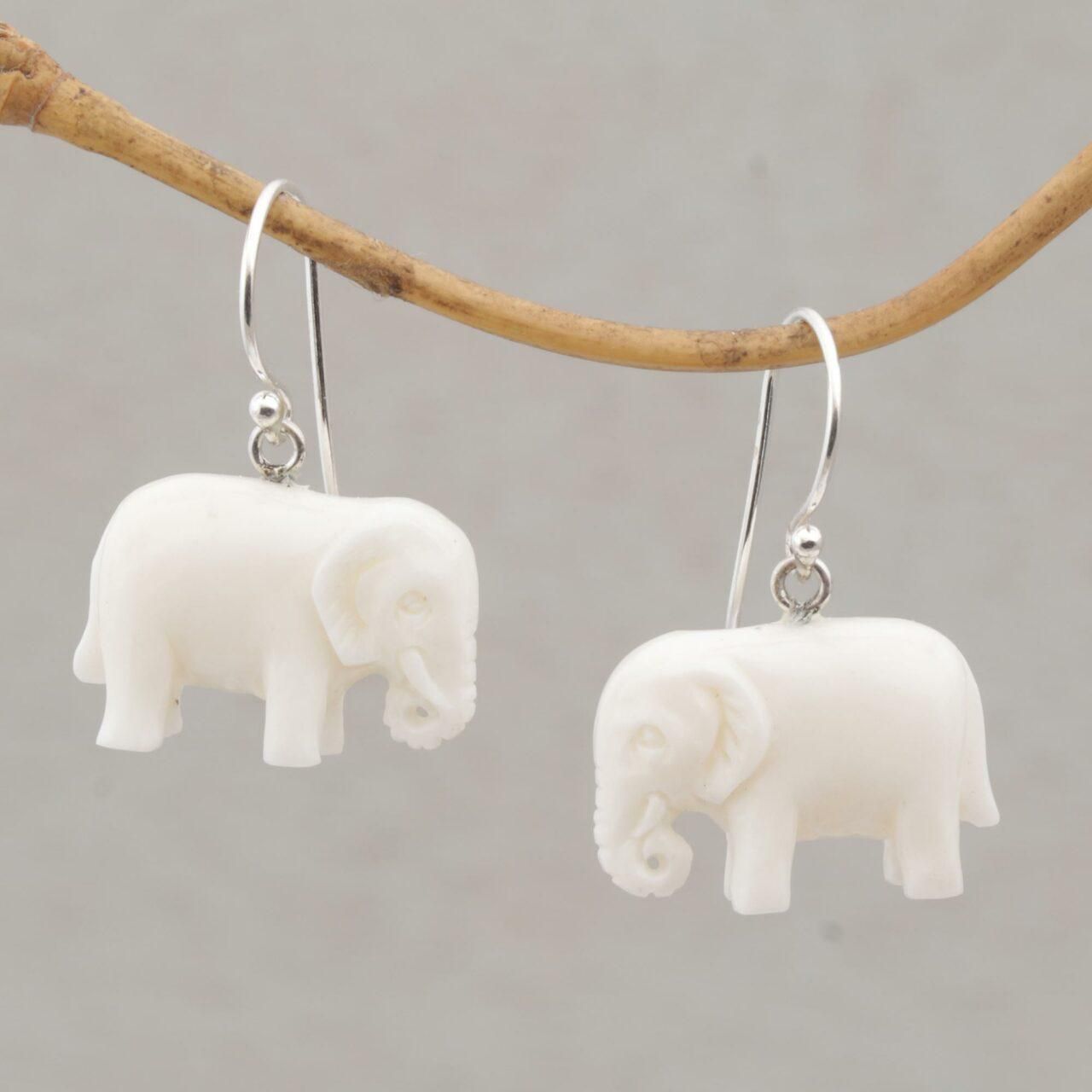 cdn11.bigcommerce.com
Featuring curving wave patterns, this nautical band ring is designed by Balinese artisan Asmara Putra. He crafts the ring of sterling silver bathed in 18 karat gold, given a high-polish finish.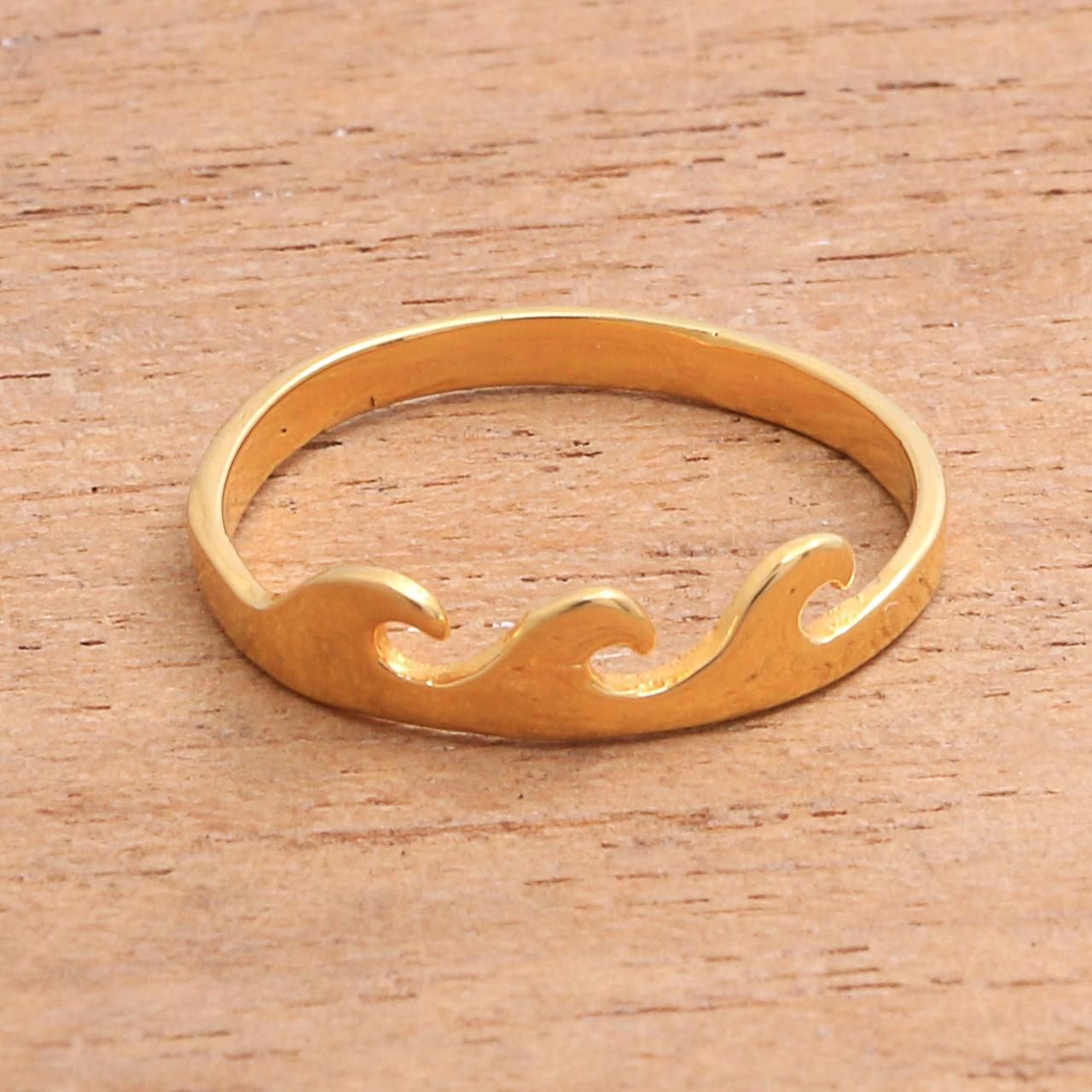 cdn11.bigcommerce.com
Sleek and agile, twin dolphins leap and play on this pendant necklace presented by Andi Rachmansyah in Bali. The pendant is hand-carved from smooth cow bone and centered on a black cotton cord of adjustable length.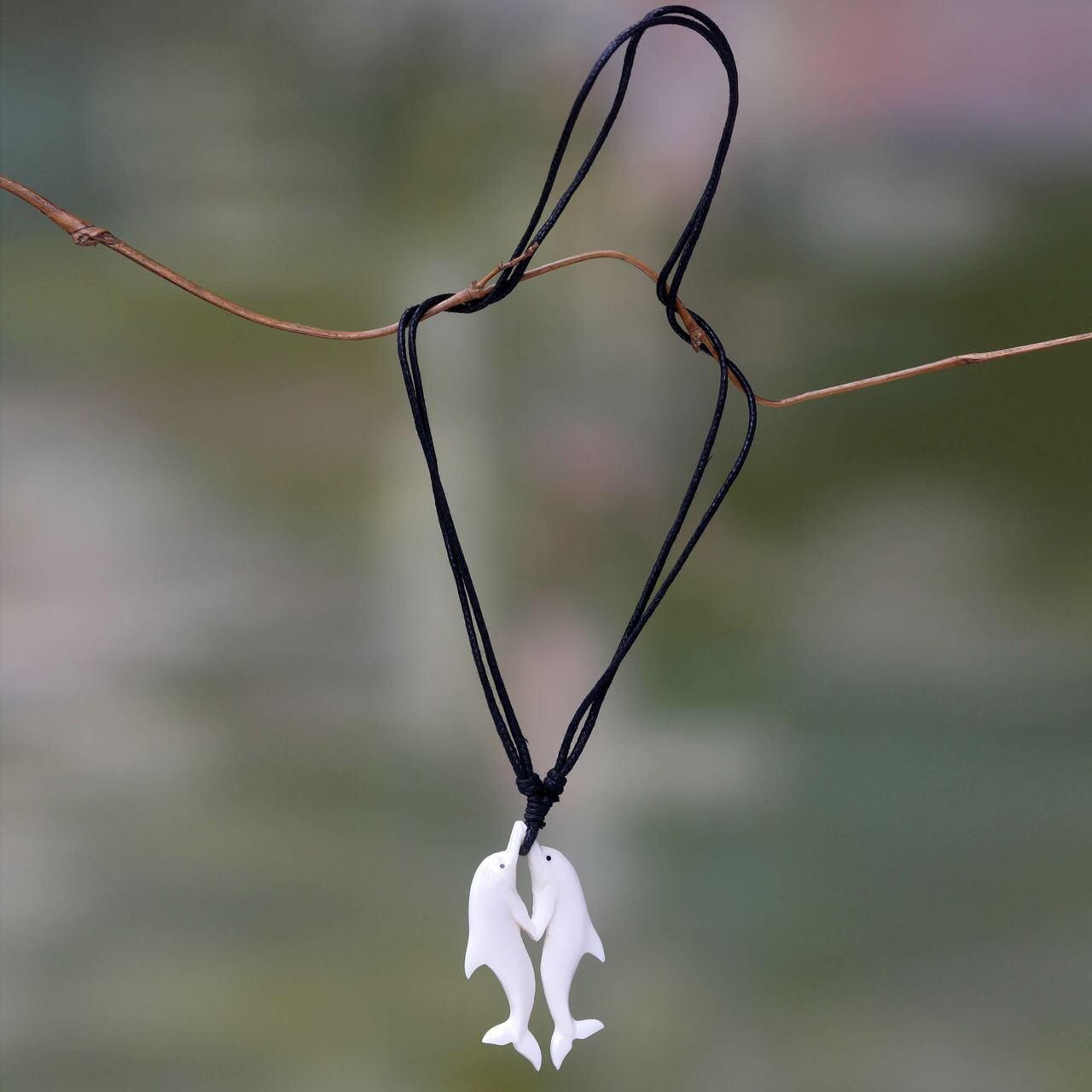 cdn11.bigcommerce.com
Crowned by an orb of cultured pearl with soft, dyed-pink hues, this Balinese cocktail ring brings a sweet beauty wherever it goes. Designed by Buana, the band is handcrafted of sterling silver with jepun, or frangipani flowers that flank the pearl.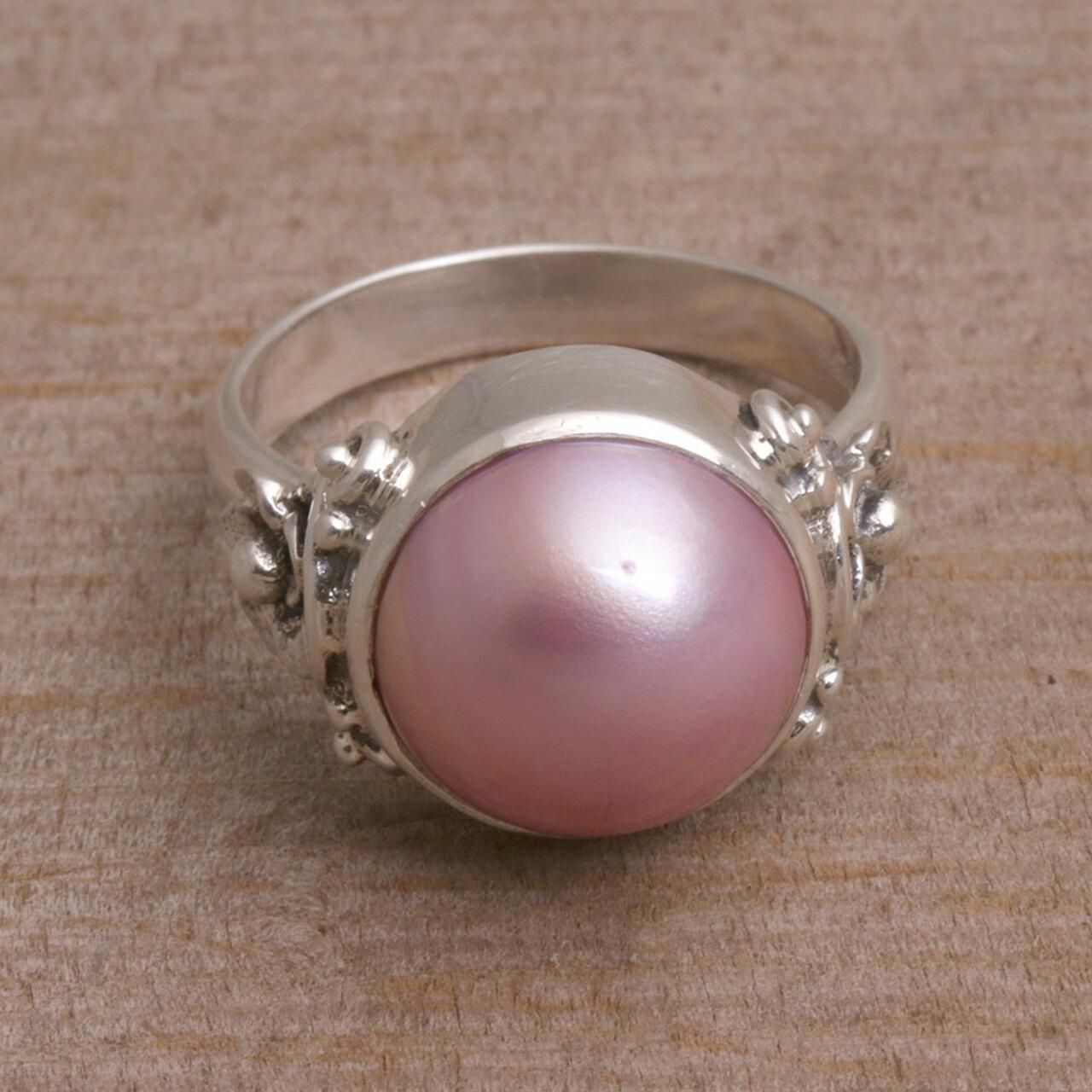 cdn11.bigcommerce.com
Hand-carved from bone, two jepun, otherwise known as frangipani flowers, adorn the ears. Balinese artisan Made Wardika creates these stud earrings, adorning the wearer on posts of sterling silver.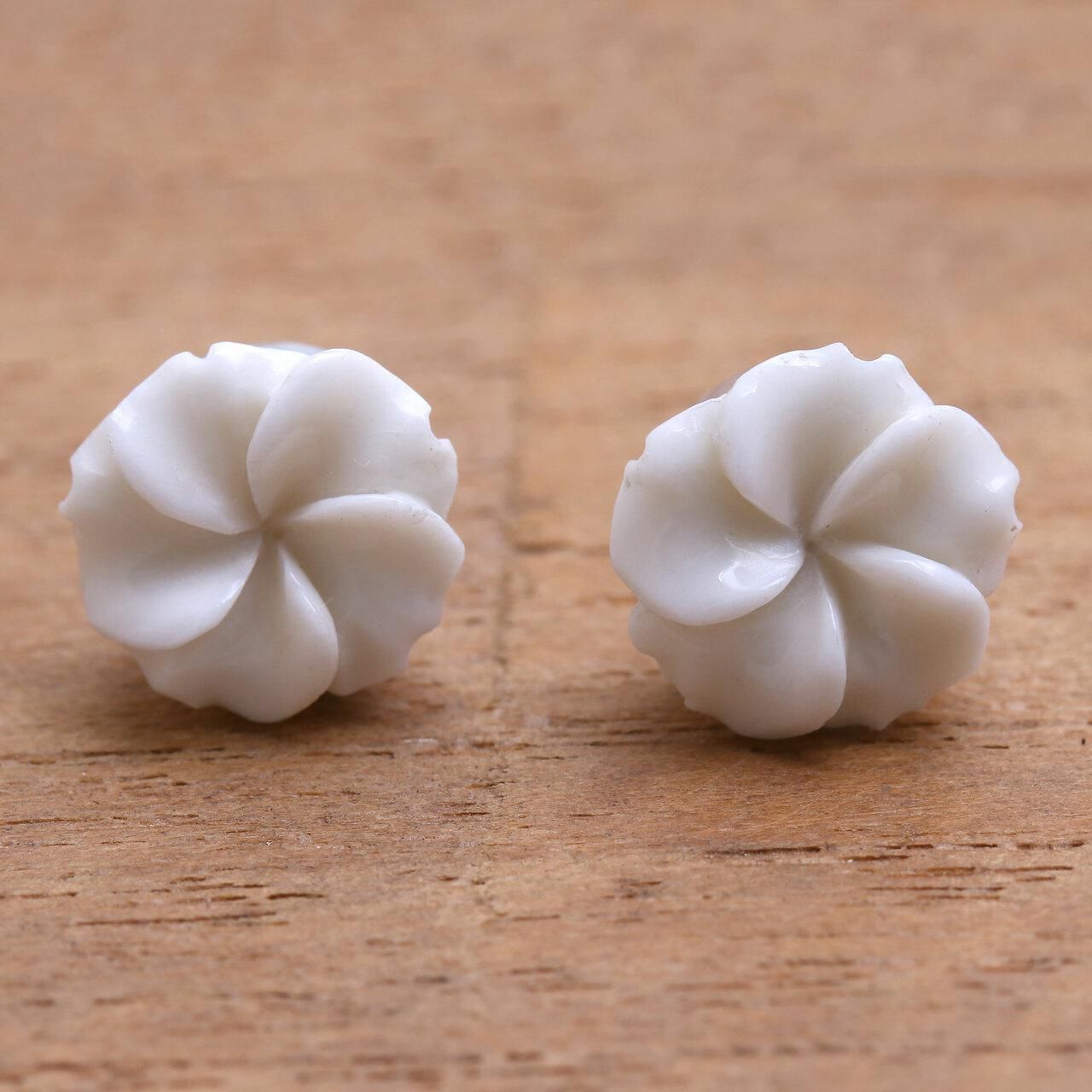 cdn11.bigcommerce.com
A young turtle swims peacefully in cool waters in this unique hand-carved white pendant. Made Wardika of Bali presents this pendant carefully crafted from bone and hung on a dark brown leather cord. This pendant necklace features a sliding knot for adjustable length.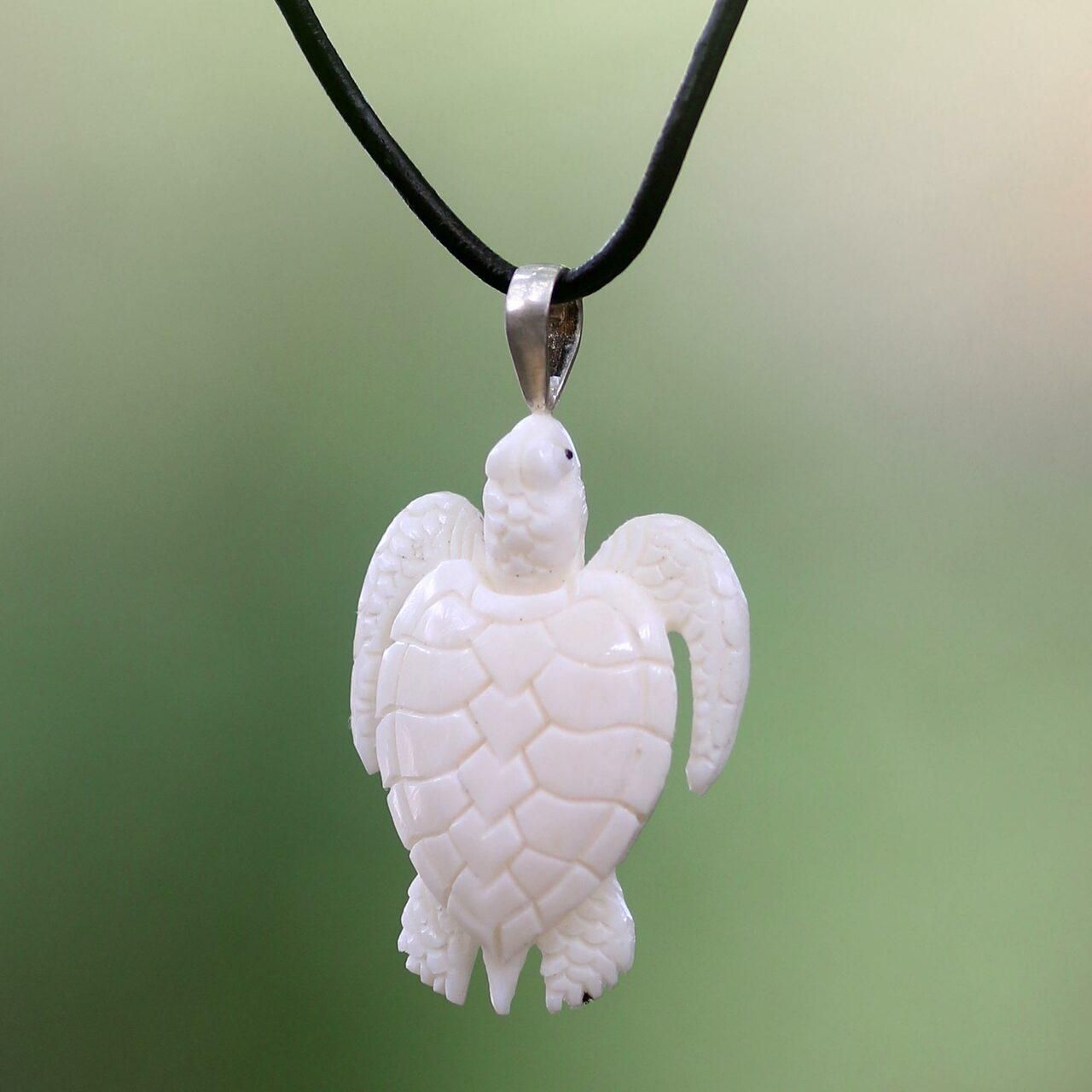 cdn11.bigcommerce.com
9. Kanji Sterling Silver Necklace
Hanzi are characters used in Chinese writing. As early as the sixth century A.D., many of these characters began to be simplified and adopted into Japanese writing, where they're known as kanji, a term that is more widely used in the West. Artisans in Yiwu, China, create these pendants by using sterling silver and the lost-wax casting method. Each character emulates the sweeping brushstrokes of traditional calligraphy. Choose based on birth month, favorite color, or simply the symbol that resonates with you most.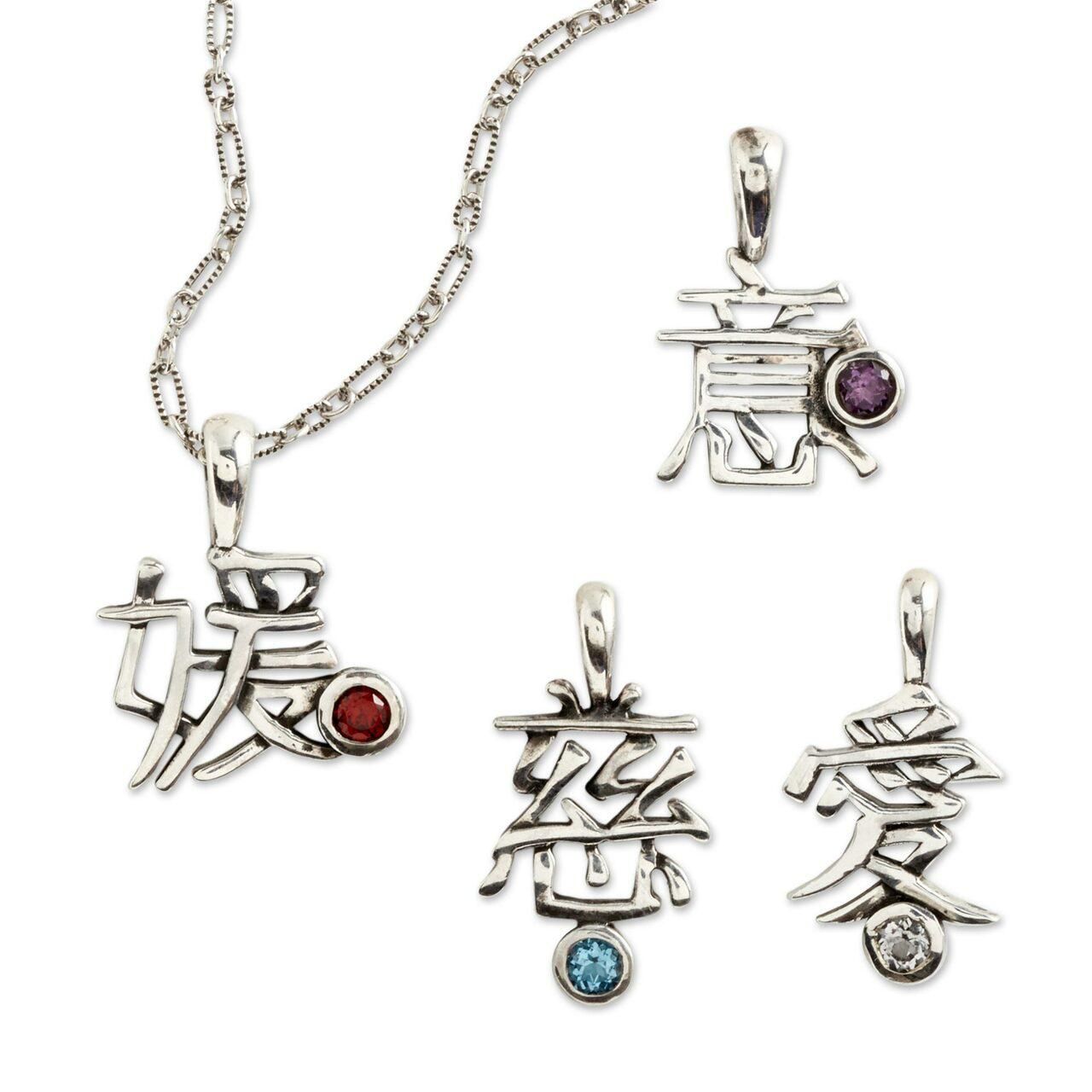 cdn11.bigcommerce.com
10. Lotus Band Ring
Realized in darkly oxidized relief, the image of a single lotus flower is featured on this band ring from Bali. Asmara Putra designed the ring, crafted of sterling silver.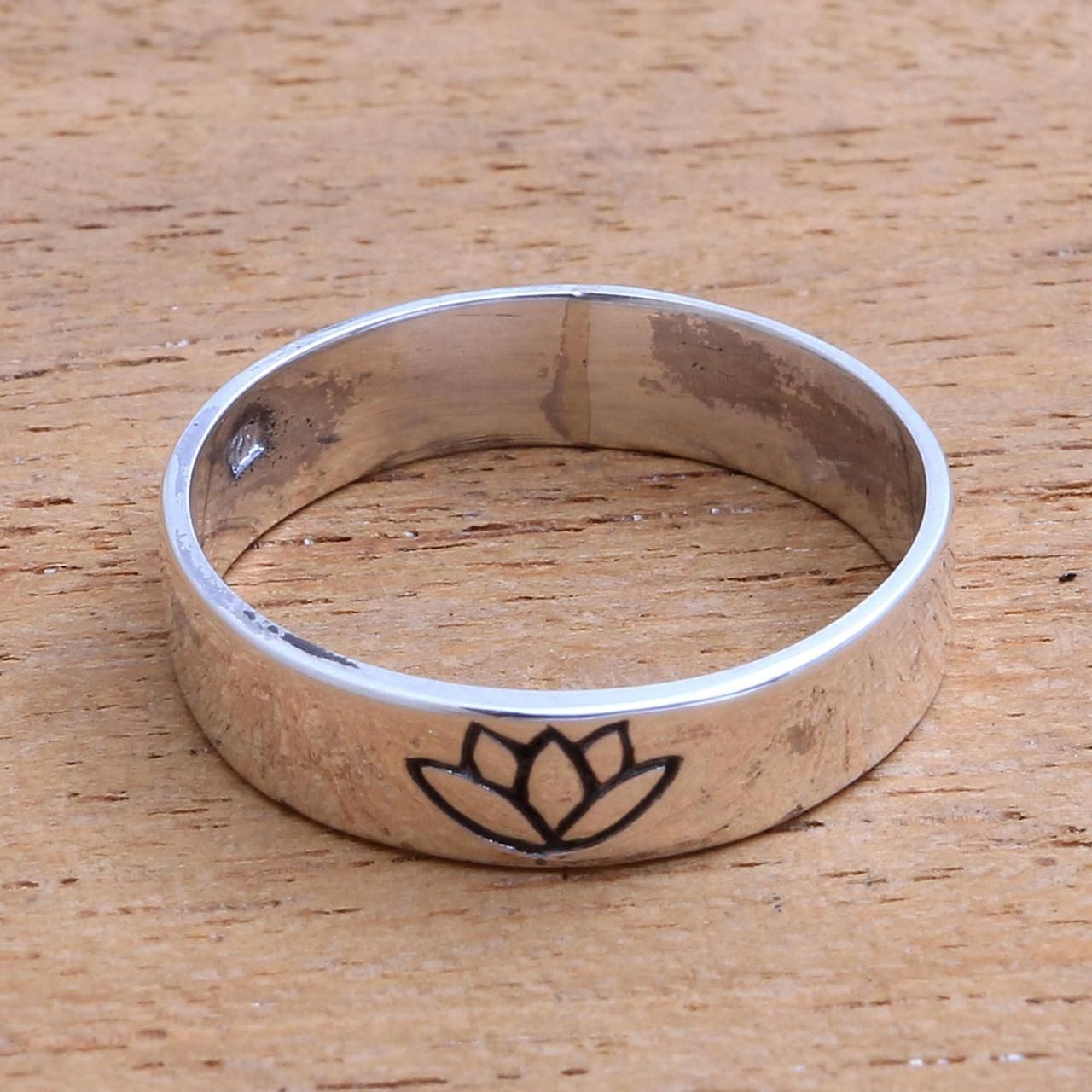 cdn11.bigcommerce.com
The sol key, also known as the G-clef, is masterfully designed into button earrings by Thai artisan Wadarat Supasirisuk. Perfect for the music aficionado, these clever post earrings are crafted in sterling silver with polished and oxidized finishes for contrast.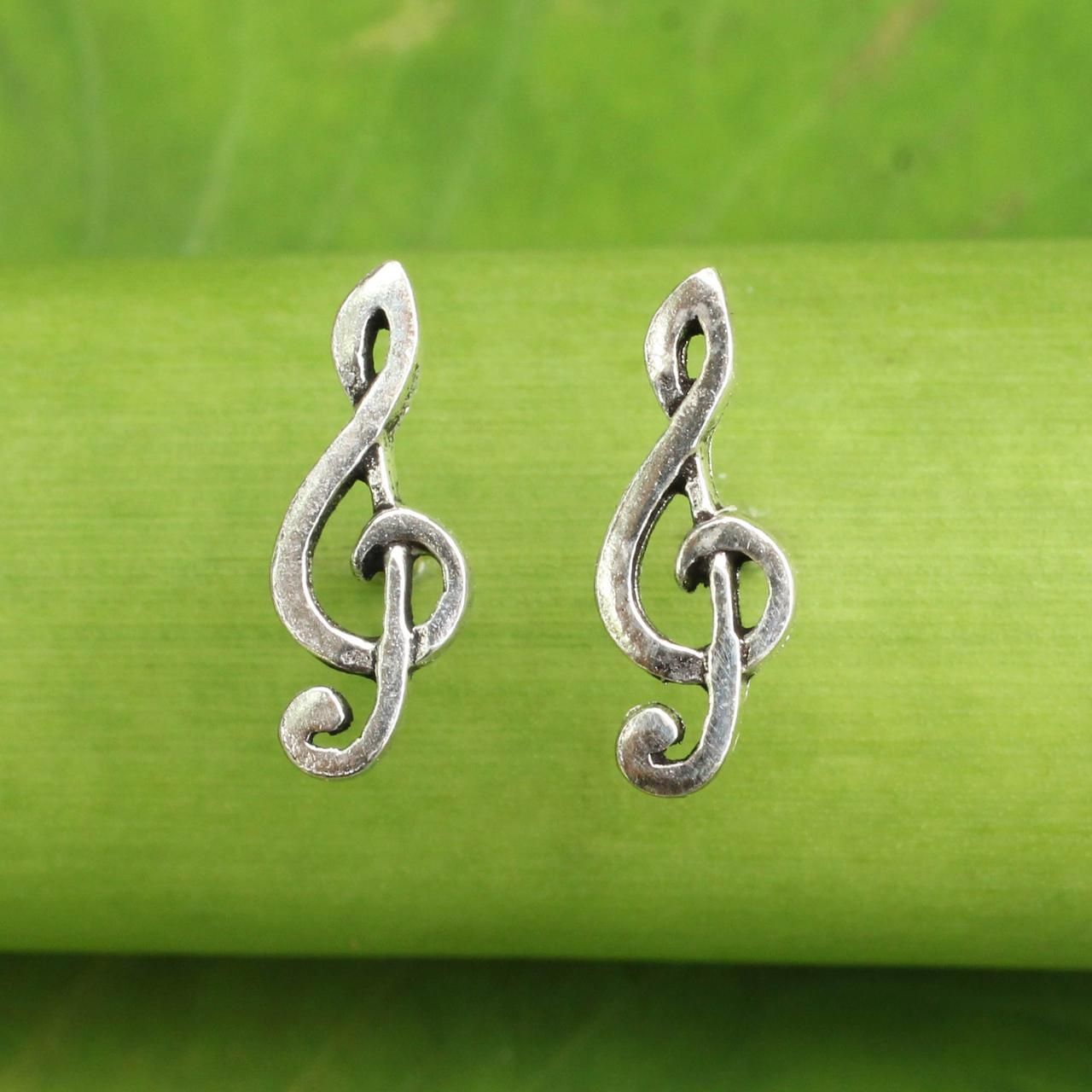 cdn11.bigcommerce.com
12. Toe Ring
Depicted in low relief, three sterling elephants march around a silver band. Wadarat Supasirisuk presents this toe ring that shows the purposeful pachyderms in silhouette.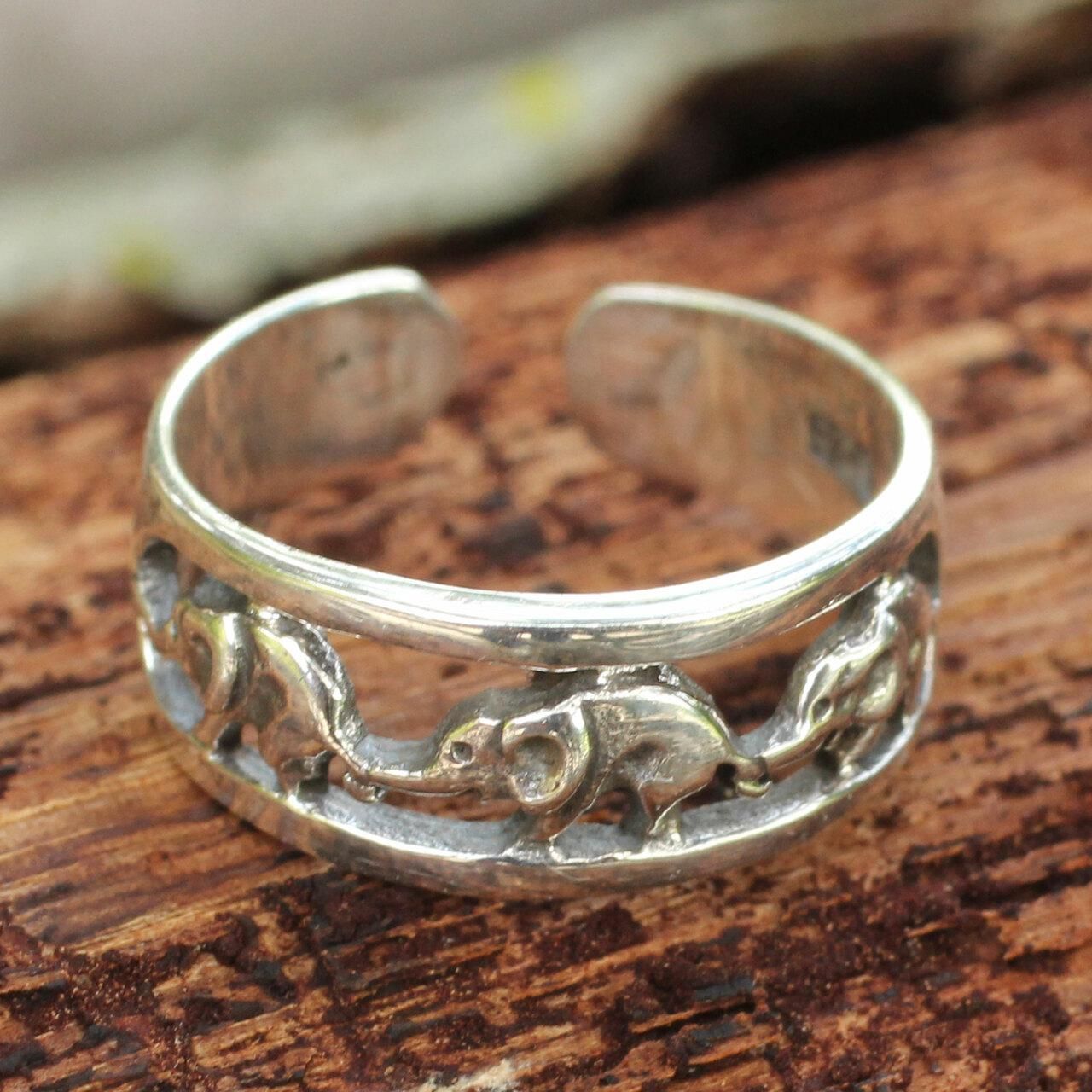 cdn11.bigcommerce.com
Highly polished sterling silver takes the shape of the infinity symbol in these stud earrings from Wadarat Supasirisuk of Thailand. The petite earrings rest on sterling posts.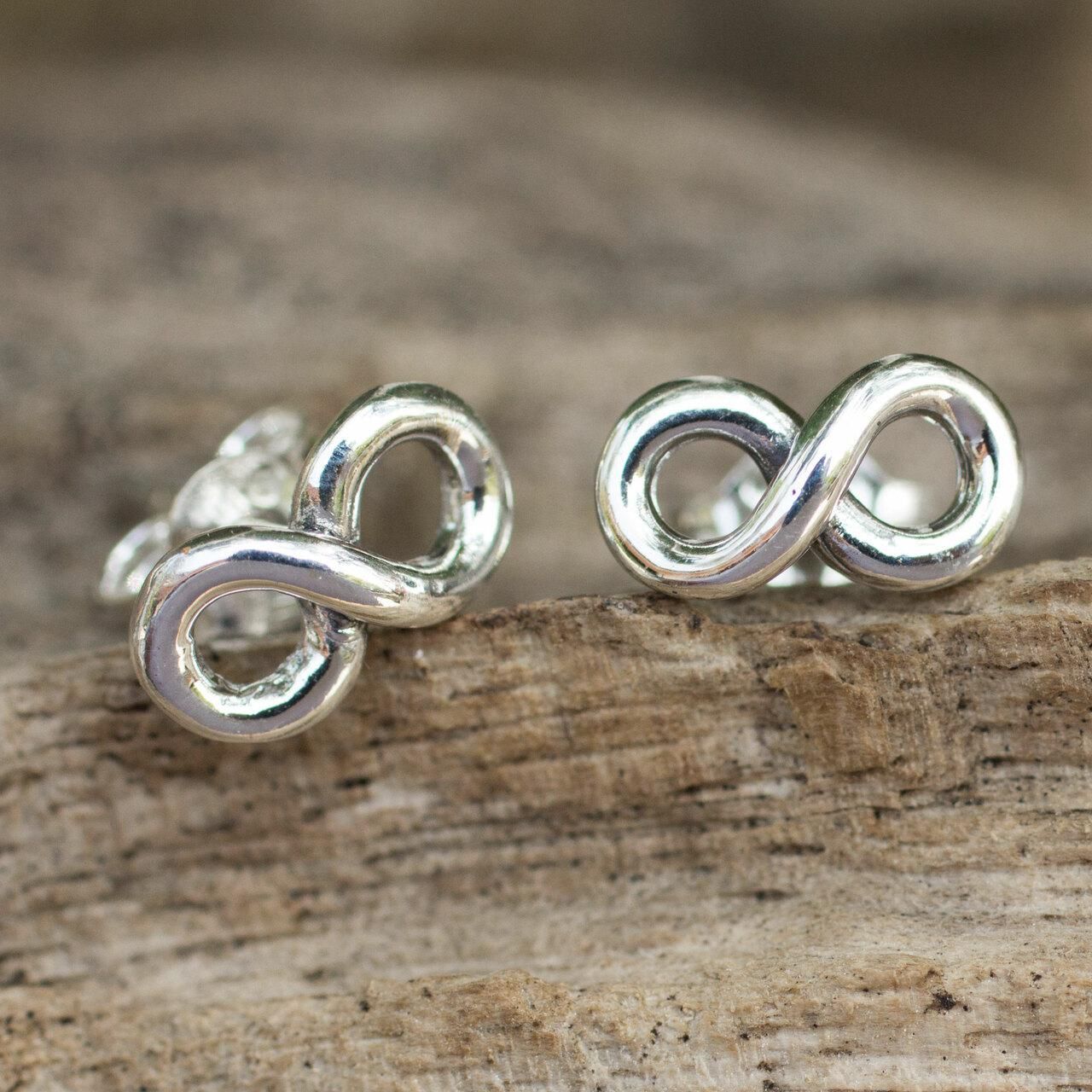 cdn11.bigcommerce.com
Realistically carved by hand, a small lizard graces this unique artisan-crafted necklace. Made Wardika displays the Balinese reptile on a cord of dark brown leather.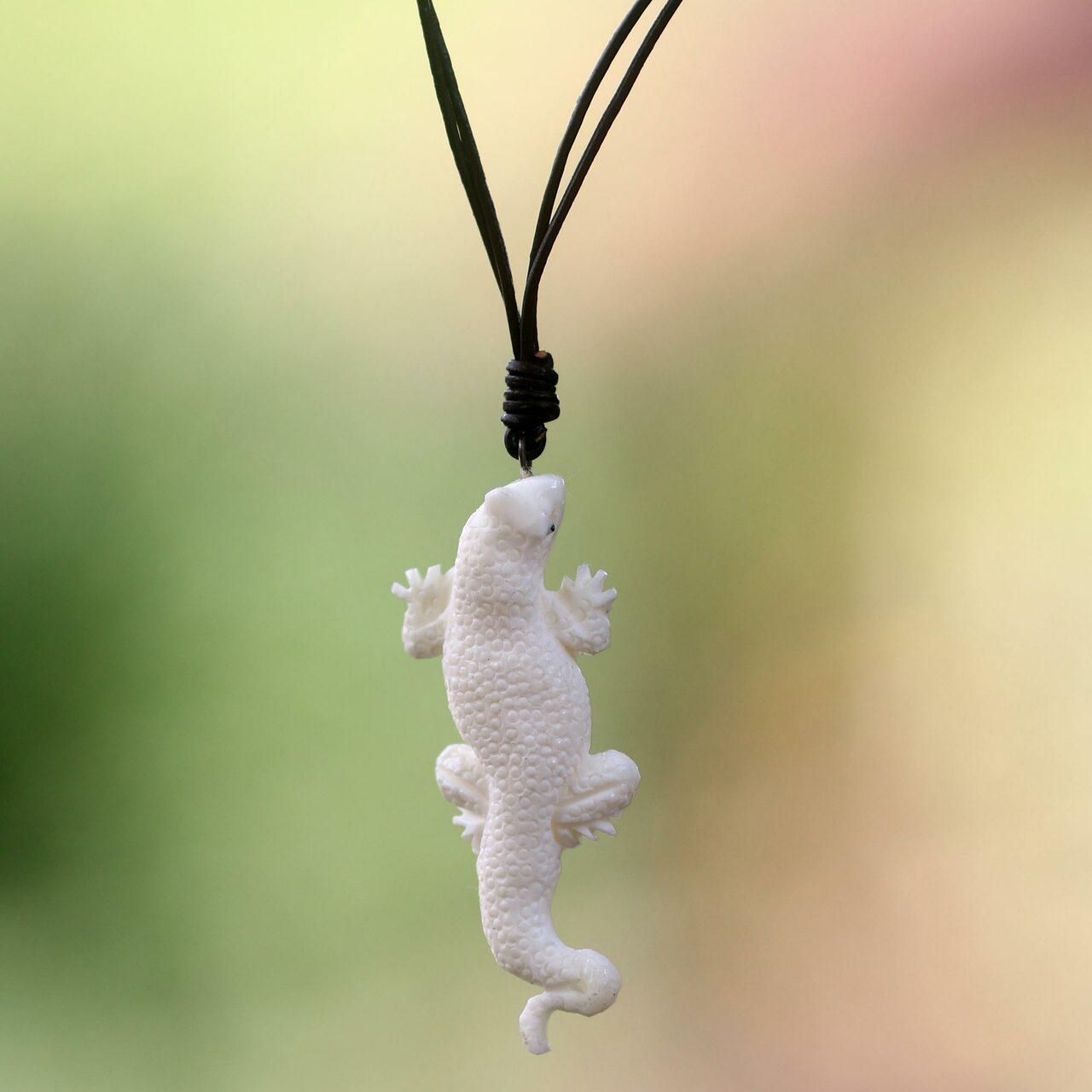 cdn11.bigcommerce.com
Commemorating the Age of Aquarius as well as the return of Christ, these symbolic stud earrings are presented by Wadarat Supasirisuk. Thai artisans craft the earrings from sterling silver, featuring the simple and iconic image of a fish.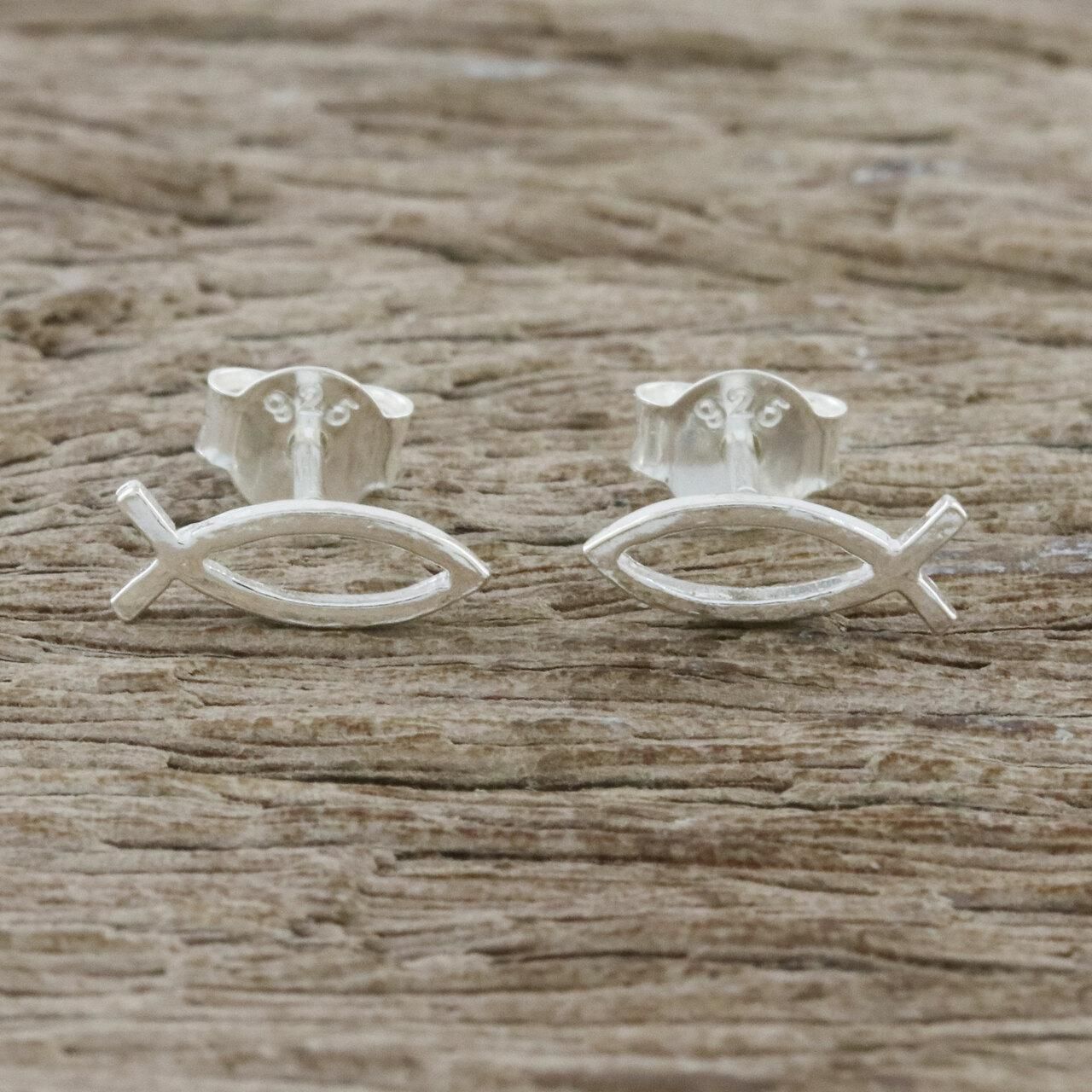 cdn11.bigcommerce.com
Framed by the image of a dragon biting its tail, the iconic symbol for the meditative mantra om is realized in high-polish sterling silver. Shivani Choudhary designed this bold and meditative Indian pendant necklace, which is crafted by local artisans.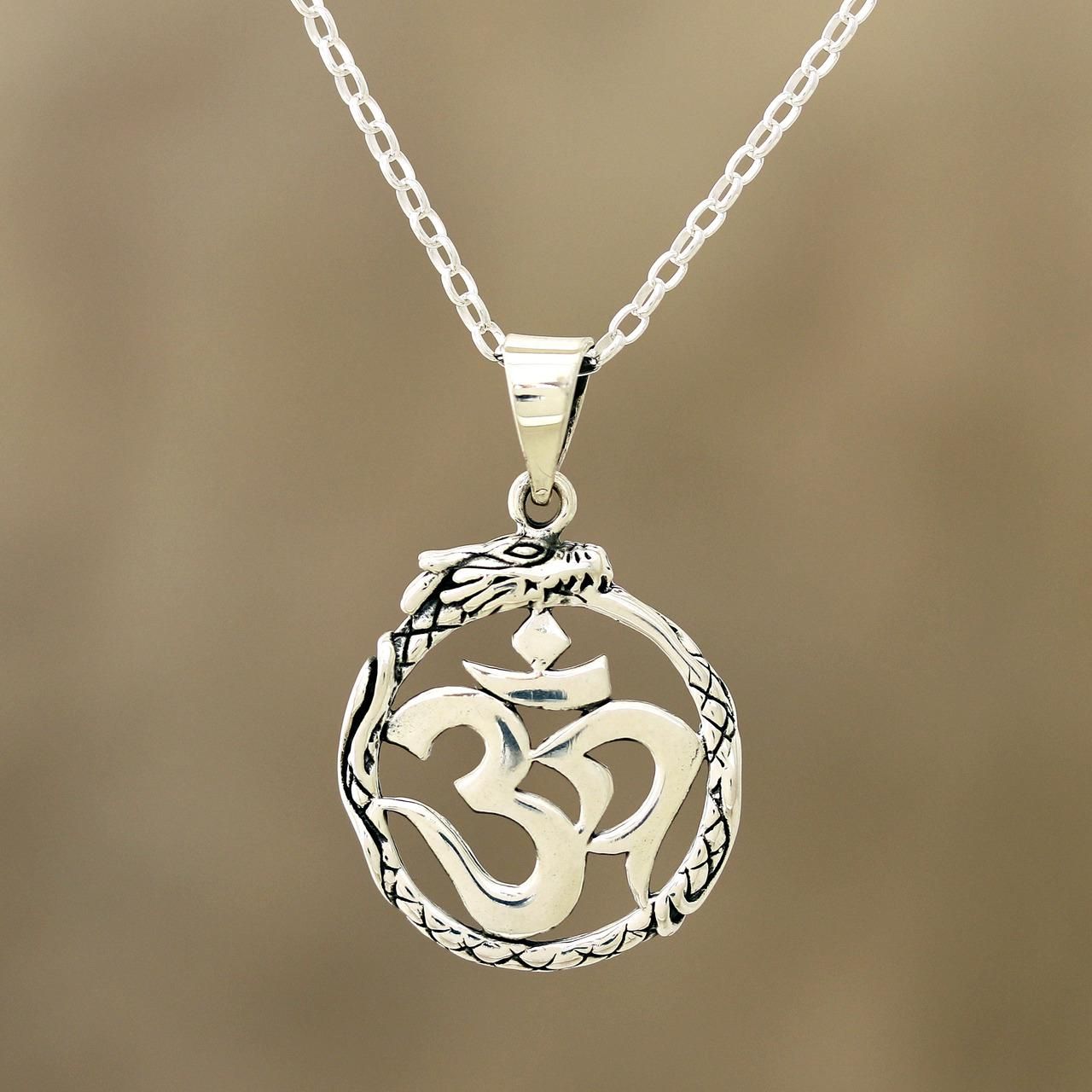 cdn11.bigcommerce.com
Designed by Vivek Nathany in India, this necklace adds a celestial beauty to any wardrobe. This fantastic necklace circles the neck with two lengths of 22 karat gold-plated sterling silver cable chain; one chain is decorated with star charms while the other is centered by a majestic crescent moon pendant.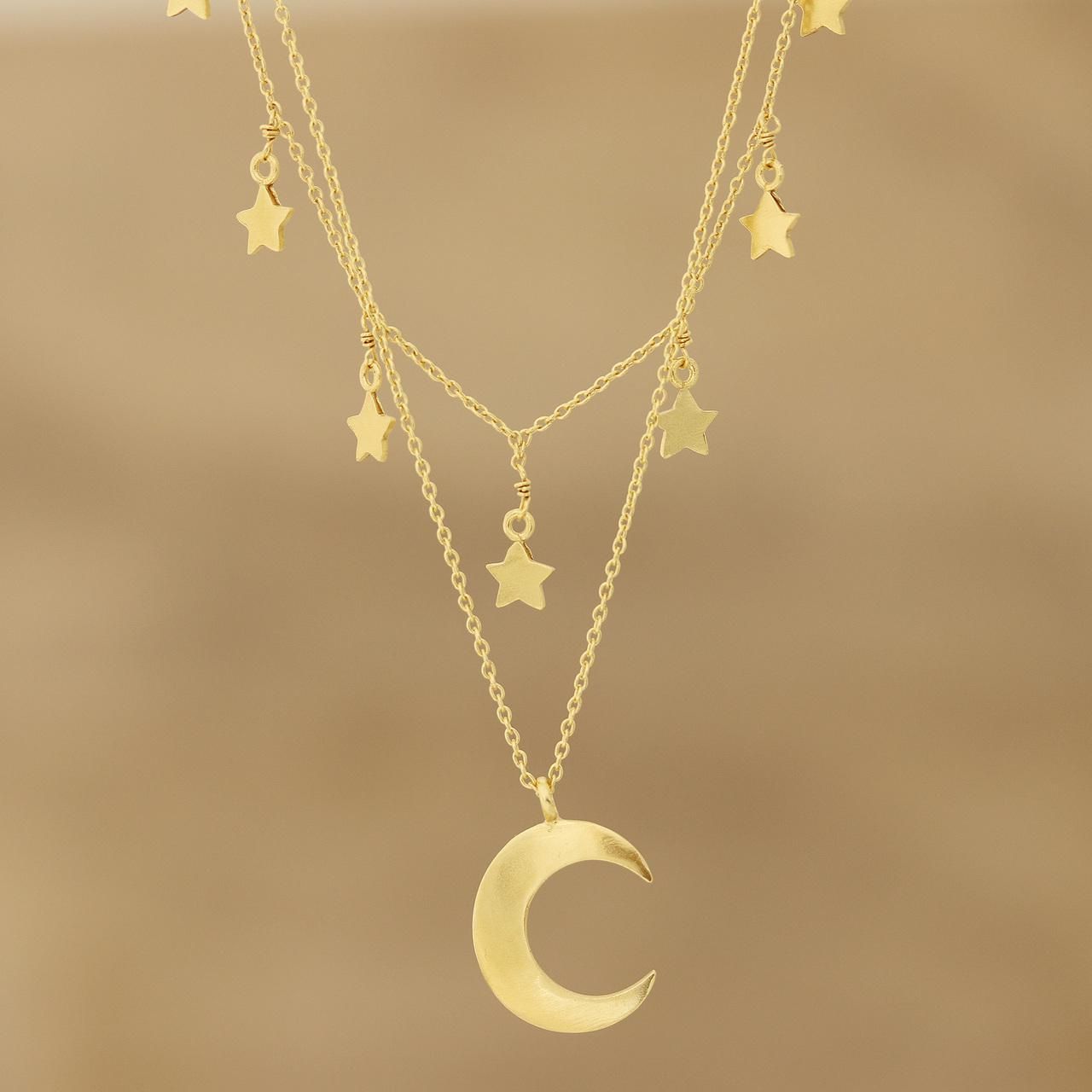 cdn11.bigcommerce.com
Tiraphan Hasub crafts a stylish anklet, centering bright brass beads with colorful agate. Symbol of old Siam, an elephant graces this original design. Jingling bells form the clasp, and the anklet is adjustable in length.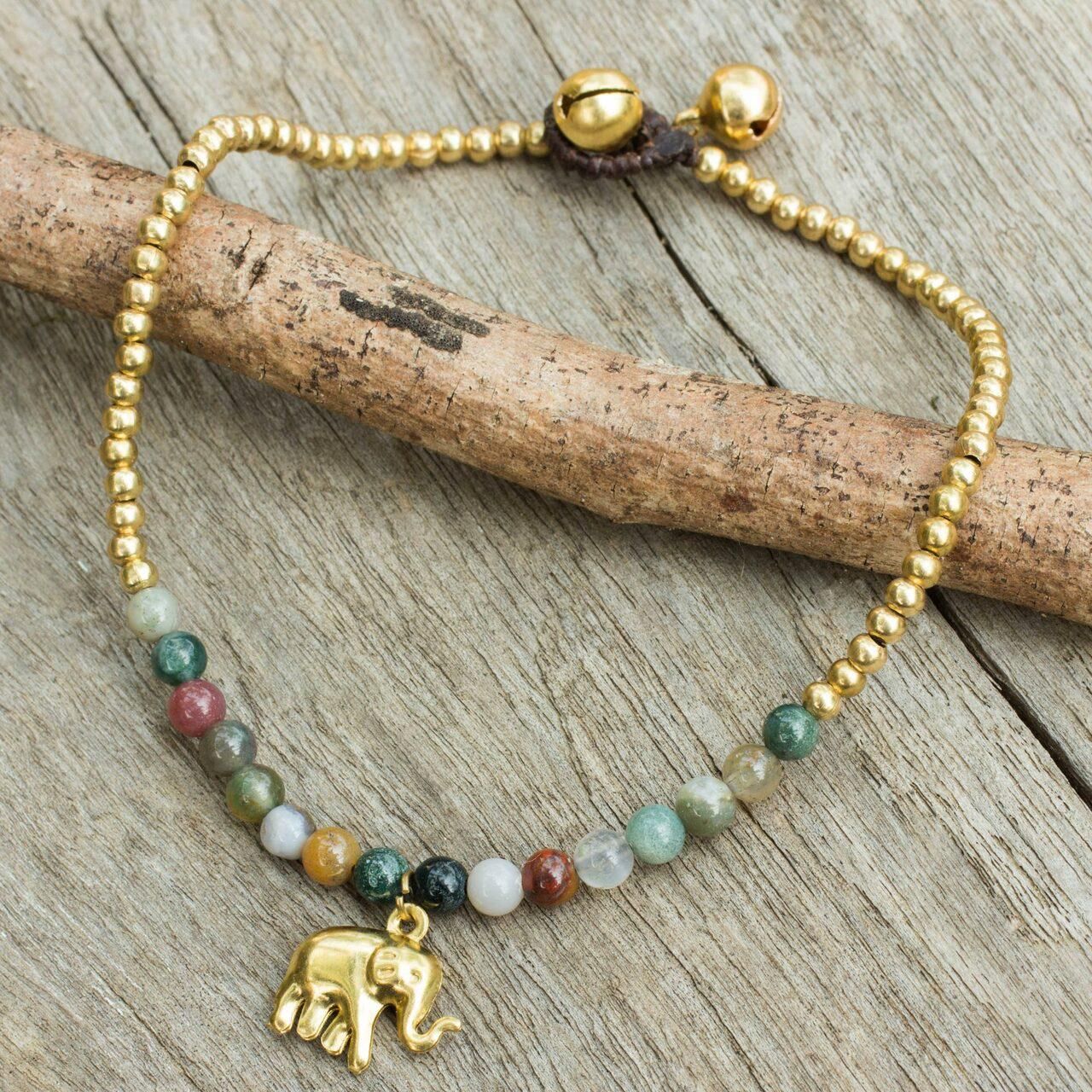 cdn11.bigcommerce.com
Braided by hand, strands of black leather encircle the wrist in a bracelet for men. Chaloemphon adds ivory and dark brown beads carved of bone to this design. The length can be adjusted by sliding the knot along the cord.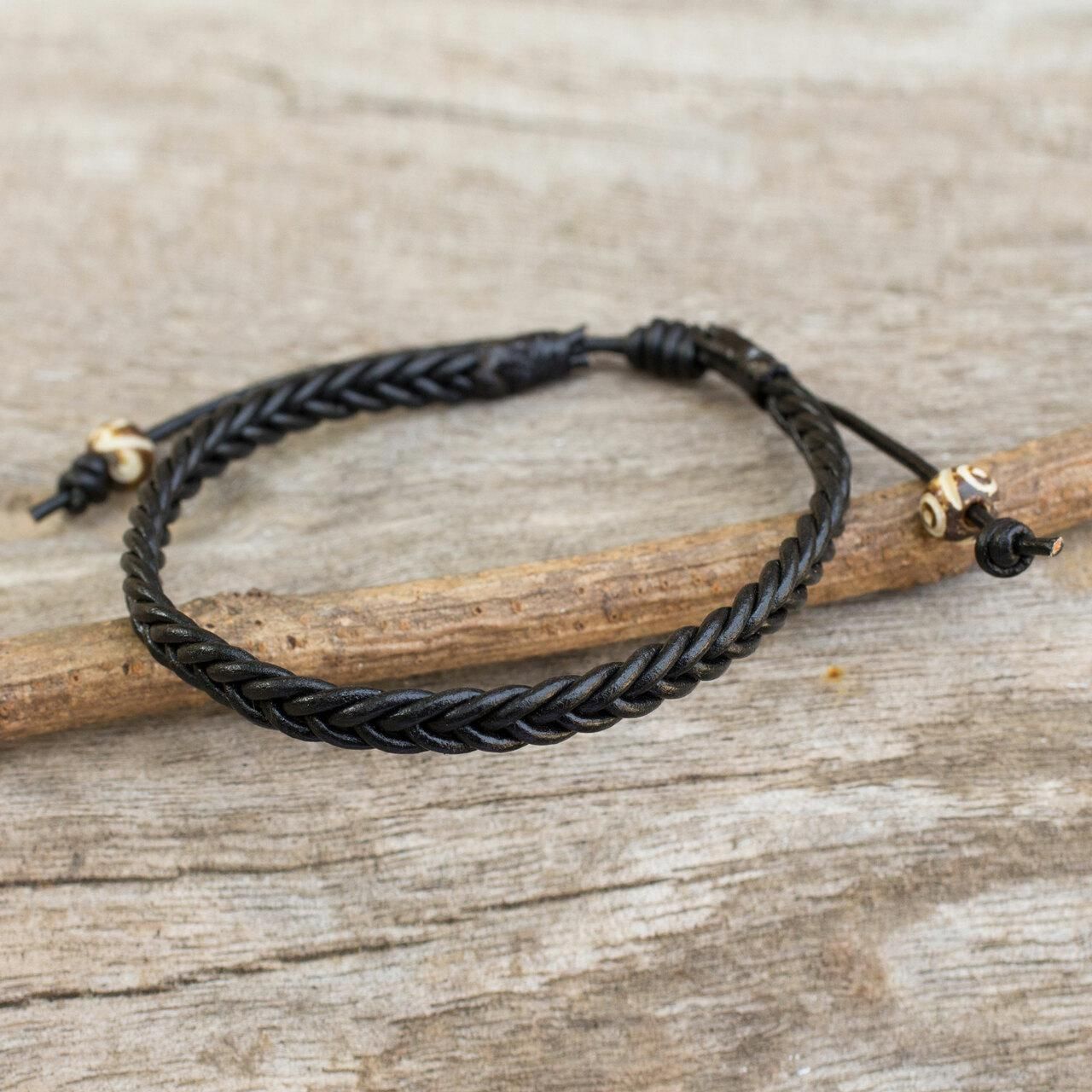 cdn11.bigcommerce.com
20. Blossom Watch
More than a dozen delicate slivers of Murano millefiori decorate the face of this gold-plated watch. Made in Murano, an island within Venice, Italy, that has been home to master glassmakers since the 13th century, millefiori are created by fusing multicolored glass canes, stretching them to the thinnest possible diameter, and then slicing them to reveal cross-sections that look like flower blossoms. The watch features a snakeskin-textured leather band.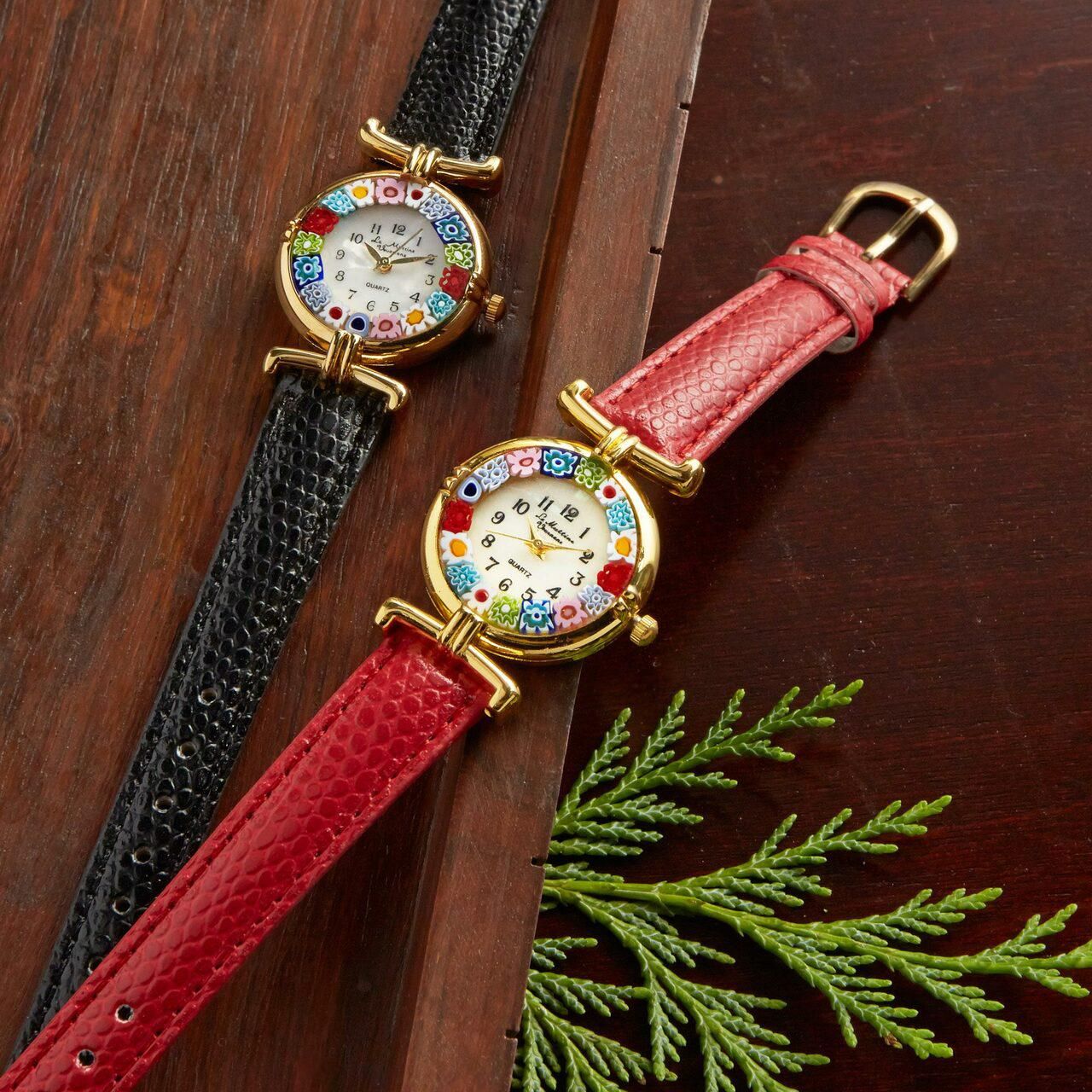 cdn11.bigcommerce.com