Even though your dog might be sitting next to you at the table, they're not usually eating as well as you.
They're your best friend, your protector and oftentimes your dinner date. But even though your dog might be sitting next to you at the table, they're not usually eating as well as you. And I'm not just talking about leftovers and scraps snuck off your plate, but rather what's in their bowl every morning and night.
"We were honestly disturbed by what we learned about kibble, [so we] started cooking homemade meals for our dogs, Jack, with local, seasonal ingredients found at the markets near our family farm in Upstate New York. The more we cooked, the more we noticed the health effects on their energy, weight, and allergies," explains Russell Breuer, the founder of Spot & Tango, the healthiest dog food on the market.
Spot & Tango reinvented kibble! Their "UnKibble" dry dog food is made with real, whole ingredients that are all human grade. Their award-winning vet team spent more than a year cooking, testing and perfecting a process for the healthiest dog food - combining fresh, whole foods which are then chilled and placed in a low pressure environment that extracts water and minimally processes the ingredients. That creates long-lasting meals without additives and fillers, and without sacrificing the convenience and reliability of shelf-stability!
This one of a kind Fresh Dry Process is what makes Spot & Tango the best dog food for puppies, dogs with allergies, and picky eaters, as well as older dogs who need soft foods or have sensitive stomachs. With only 14 ingredients transparently displayed on the front of their packaging, Spot & Tango gives dog parents the confidence in their pets' food without taking up all the refrigerator space.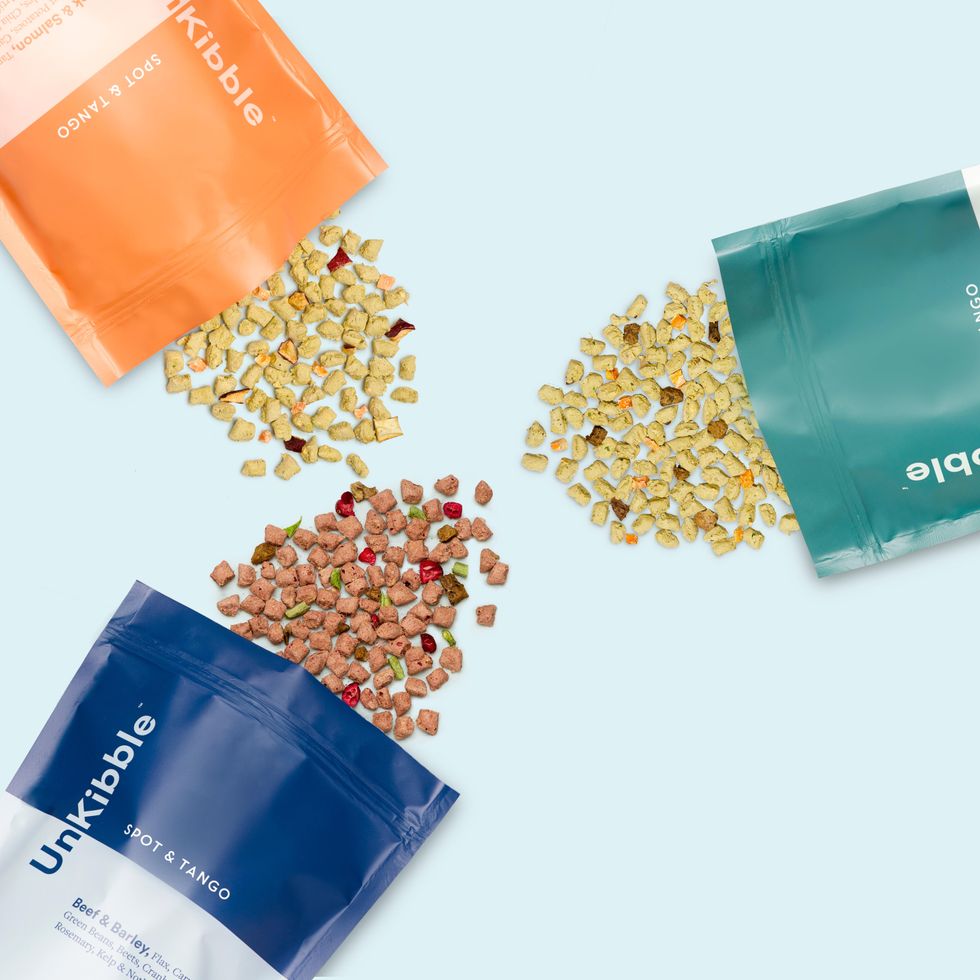 But if you do have some room to share in your freezer, Spot & Tango also offers a Fresh frozen dog food without any preservatives and nothing artificial. Based on the recipes they've cooked for their pets and perfected with teams of nutritionists and vets, Spot & Tango has the best Fresh Dog Food delivery services! And with a variety of meals, your pet will never get tired of eating their fresh dog food.
If you can't decide which recipes to try first, Spot & Tango has your back. They'll work with you to develop a customizable meal plan based on your dog's age, weight, breed, activity level and dietary needs. What's more is that they offer a happy puppy guarantee! Spot & Tango trials are fully refundable – if it is not the right fit for you and your dog, you get your money back!
Check them out today and receive 50% off your first order with code UPWORTHY50!
Upworthy has earned revenue through a partnership and/or may earn a portion of sales revenue from purchases made through links on our site.