Most Shared
These powerhouse ladies won the world this week.
Get ready for every baby girl born in the latter half of 2016 to be named Simone.
Considering the incredible performances of not one but two Olympians named Simone, it's looking like the name itself may forever be equated with success.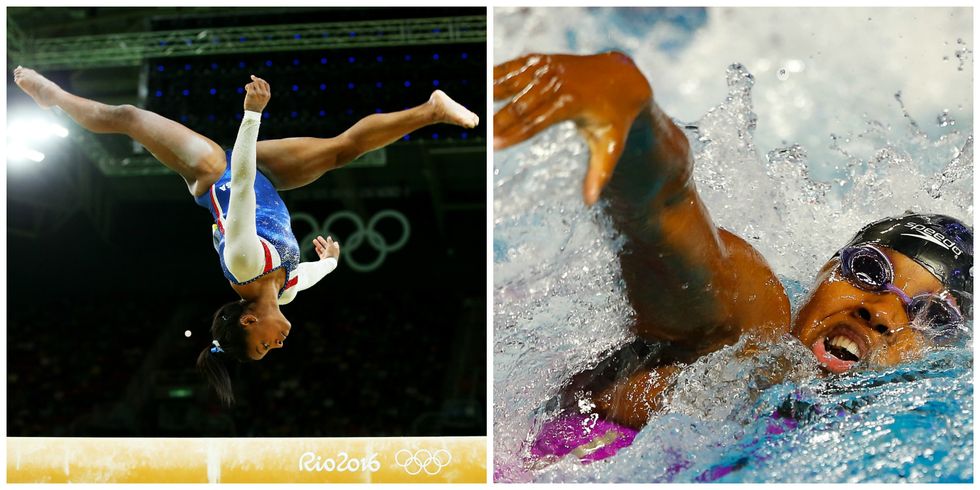 After her incredible run of gold medals in Rio, it's no surprise that Simone Biles is being called the world's best gymnast.
Not only is she one of the most medaled gymnasts in history, her performance on Aug. 11, 2016, earned her a gold medal in individual all-around competition with what ESPN noted was the largest margin seen since 2006.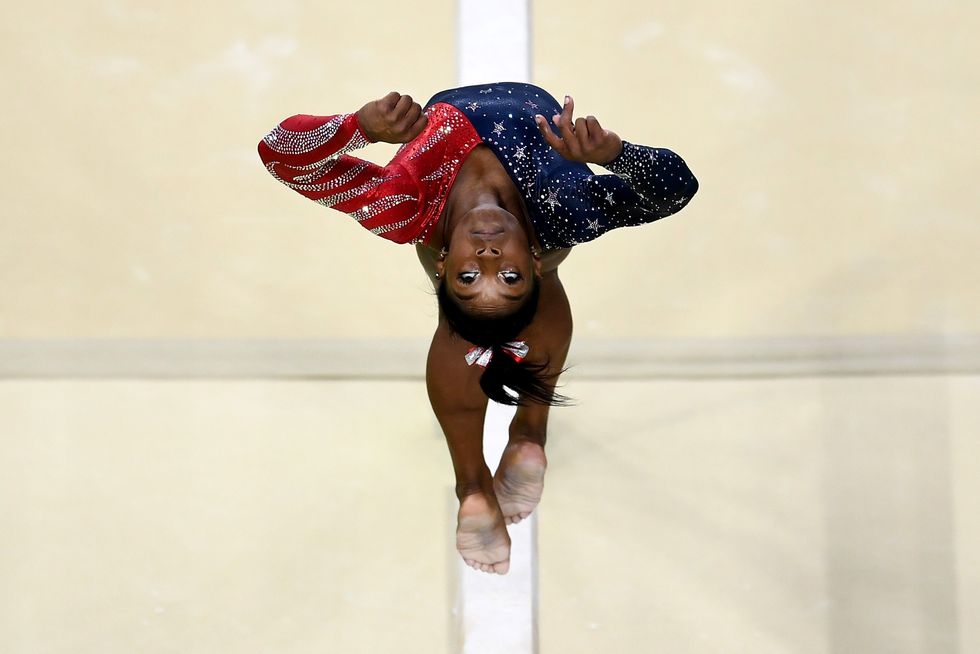 As female athletes have been compared to their male peers over and over again throughout the Rio Olympics (and many others), Biles decided to put a stop to it with one powerful phrase:
"I'm not the next Usain Bolt or Michael Phelps. I'm the first Simone Biles."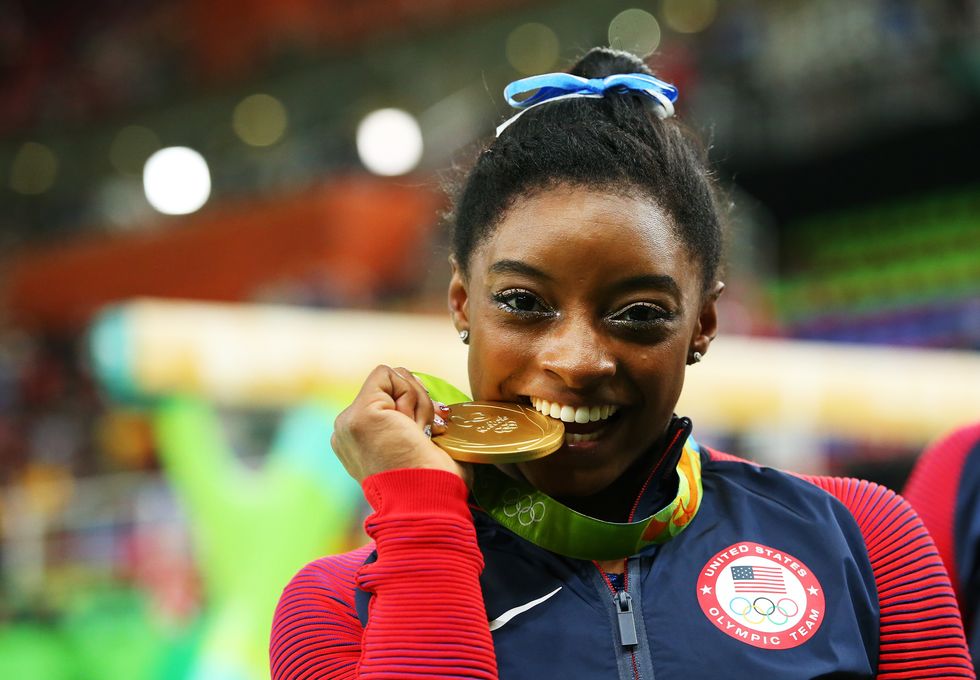 She's not the only Simone making waves at the Olympics. Team USA swimmer Simone Manuel is literally making waves, by shattering glass ceilings (figuratively) in the pool.
On Aug. 11, Simone Manuel became the first black female swimmer ever to take the gold in an individual event, when she tied with Penny Oleksiak in the 100-meter freestyle.
While that's meaningful in its own right, Manuel took it one giant step further by noting what her win means in the context of the increased awareness around incidents of police brutality and discrimination that black people have faced, especially in the past few years.
"Coming into the race I tried to take weight of the black community off my shoulders. It's something I carry with me. I want to be an inspiration, but I would like there to be a day when it is not 'Simone the black swimmer,'" she told USA Today.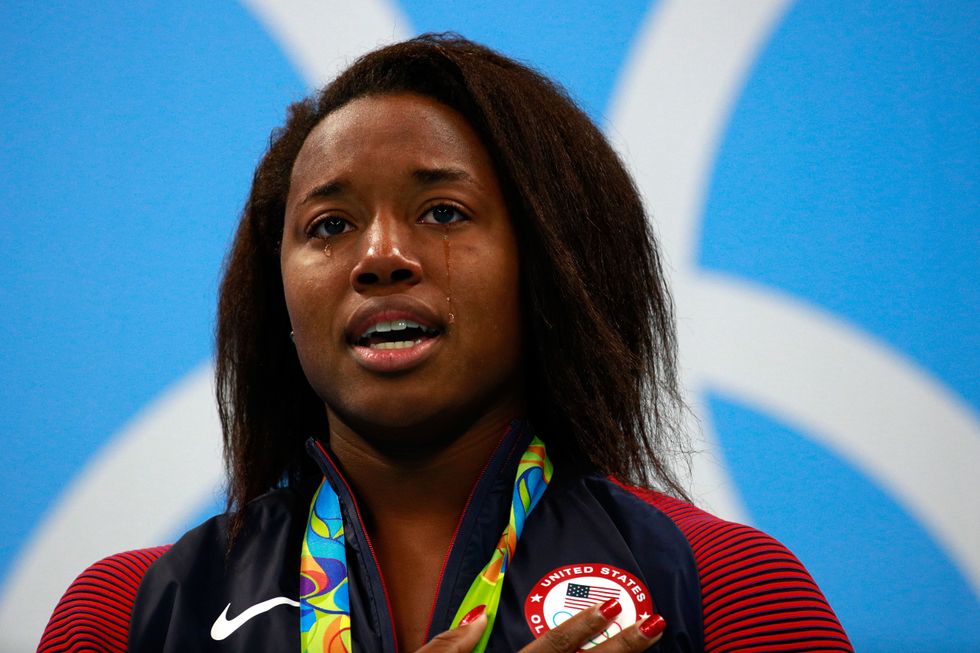 It's not surprising the world has fallen in love with these two women named Simone. Even more inspiring is that they're paving the way for black young women everywhere who aspire to one day be competitive athletes.  
Here are 11 people who have been totally and personally inspired by the history-making achievements of Simone Biles and Simone Manuel:
1. This person who saw three girls who found a new role model in Simone Biles.
2. This person who wants us to appreciate that breaking barriers is what the Olympics is all about.
3. This person who noted that Simone Manuel's victory is historical in more ways than one.
4. This person who has just realized that God is a woman. And an athlete.
5. This person who recognized the pure poetry of Simone Biles and Simone Manuel's achievements.
6. This person who set the bar low for herself but was still totally inspired.
7. This person who pointed out how very real #BlackGirlMagic is.
8. This person who walks taller, because Simone Biles.
9. This aunt who has a lot of swim meets in her future.
10. This person who honored Simone Manuel with an amazing illustration.
11. This person who remembered Dorothy Dandridge's conflict with pools.
12. And this person who knows the haters are just gonna have to deal with it.
Simone Biles and Simone Manuel are the future of the Olympics and are making people across the country proud to be themselves and proud to be Americans.
At the rate these talented ladies are going, it might soon be time to rename the gold medal "The Simone." Just a suggestion.