Justice
Everyone should know about 'Toni' Stone, the first woman to play pro baseball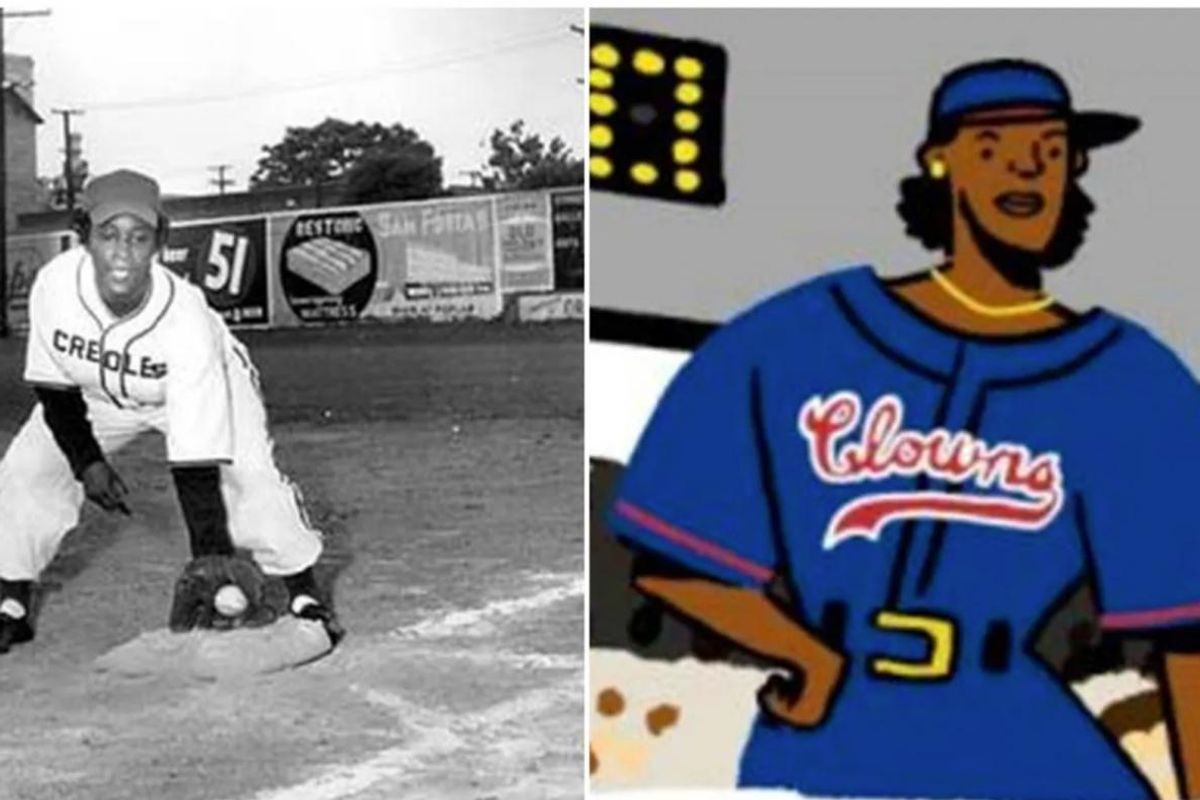 If you ask the average baseball fan about great Negro League players, they'll probably bring up people like Josh Gibson, Satchel Paige or James "Cool Papa" Bell. Obviously, there are plenty of Negro League players that should be on the tip of any sport's fan's tongue, but the discrimination at the time meant that a lot of great names were never elevated to the status they deserved.

Google is paying tribute to a Negro League player from the '40s and '50s who should be known by Americans everywhere whether they like baseball or not. Marcenia "Toni" Stone, the first woman in history to play as a regular in a men's major baseball league, is the subject of a new Doodle that's gracing the front page of the search engine.
Stone should be known for her play on the field as well as the incredible tenacity that allowed her to break the gender barrier at a time when the thought of women in sports ruffled a lot of feathers.
"I am a woman, a Black woman, and I want and will play men's baseball. I'm not even getting paid the same amount of money these guys are making. But I do it because I love the game, and I do it to show other women that they can do it too. Remember, a woman has her dream too," she used to say.
The Doodle was created by California-based artist Monique Wray.
---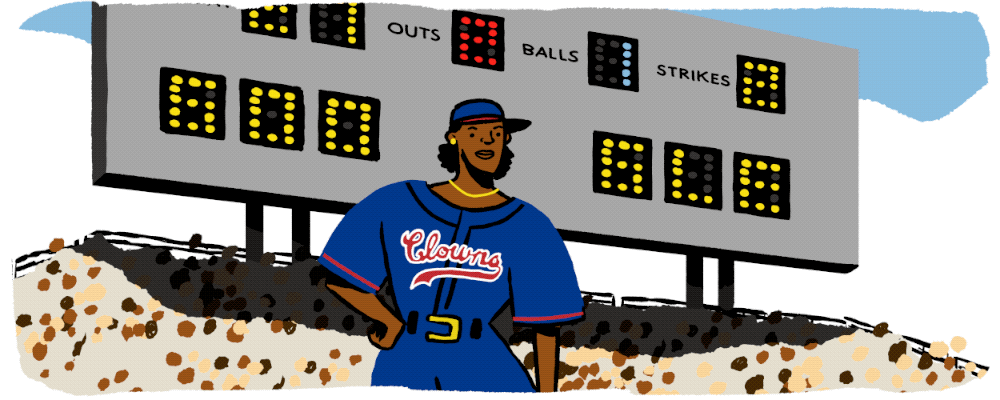 via Google
Stone loved baseball as a child but she was only allowed to play on the girls' softball team and their level of play just wasn't good enough for her. So she hung around the high school baseball team and badgered the coach until he gave her a shot.
"I just couldn't get rid of her until I gave her a chance,'' the coach recalled. ''Every time I chased her away, she would go around the corner and come back to plague me again.''
At just 15 years of age, she broke the gender barrier by joining the all-male semi-pro Twin Cities Colored Giants in Minneapolis, Minnesota. After moving to the west coast to live with her sister, she did it again in the spring of 1949 by talking her way onto the roster of the San Francisco Sea Lions. After learning that she was paid less than her male teammates, she joined the New Orleans Creoles, where she played for three seasons.
After playing professionally with teams in the West Coast Negro Baseball League and Negro Southern League, Toni Stone made history when she played for the Indianapolis Clowns of the Negro American League in 1953. #BlackHistoryMonth https://twitter.com/GoogleDoodles/status/1491275693300363269\u00a0\u2026pic.twitter.com/EdcJec8s4c

— MLB (@MLB) 1644430565
In 1953, Stone joined the Indianapolis Clowns where she played second base. She took over for Henry "Hank" Aaron, who had just signed with the Milwaukee Braves. In 1954, she played for the legendary Kansas City Monarchs but quit after the season due to a lack of playing time.
Life in the Negro Leagues was difficult for the male players, and for a woman, it was even harder. She endured barbs being thrown at her from the audience as well as her fellow players, who couldn't stand having a woman on the team.
Stone was taunted at times by teammates, once being told, "Go home and fix your husband some biscuits," but she was undeterred.
Stone claims that during her playing days she got a hit off of the legendary pitcher Satchel Paige, but the anecdote has been disputed.
"He was so good that he'd ask batters where they wanted it, just so they'd have a chance. He'd ask, 'You want it high? You want it low? You want it right in the middle? Just say.' People still couldn't get a hit against him," she said, according to Baseball Reference.
"So I get up there and he says, 'Hey T., how do you like it?' And I said, 'It doesn't matter, just don't hurt me.' When he wound up—he had these big old feet—all you could see was his shoe. I stood there shaking, but I got a hit. Right out over second base. Happiest moment in my life," she continued.
After Stone retired from baseball she moved to Oakland, California to be with her husband.
Stone was inducted into the International Women's Sports Hall of Fame in 1993 and the Minnesota Sports Hall of Fame on February 9, 2020
Stone passed away in 1996 at the age of 75.