These THC seltzers are redefining relaxation
Bring a refreshing twist to your chillout routine with Cycling Frog cannabinoid-infused seltzers.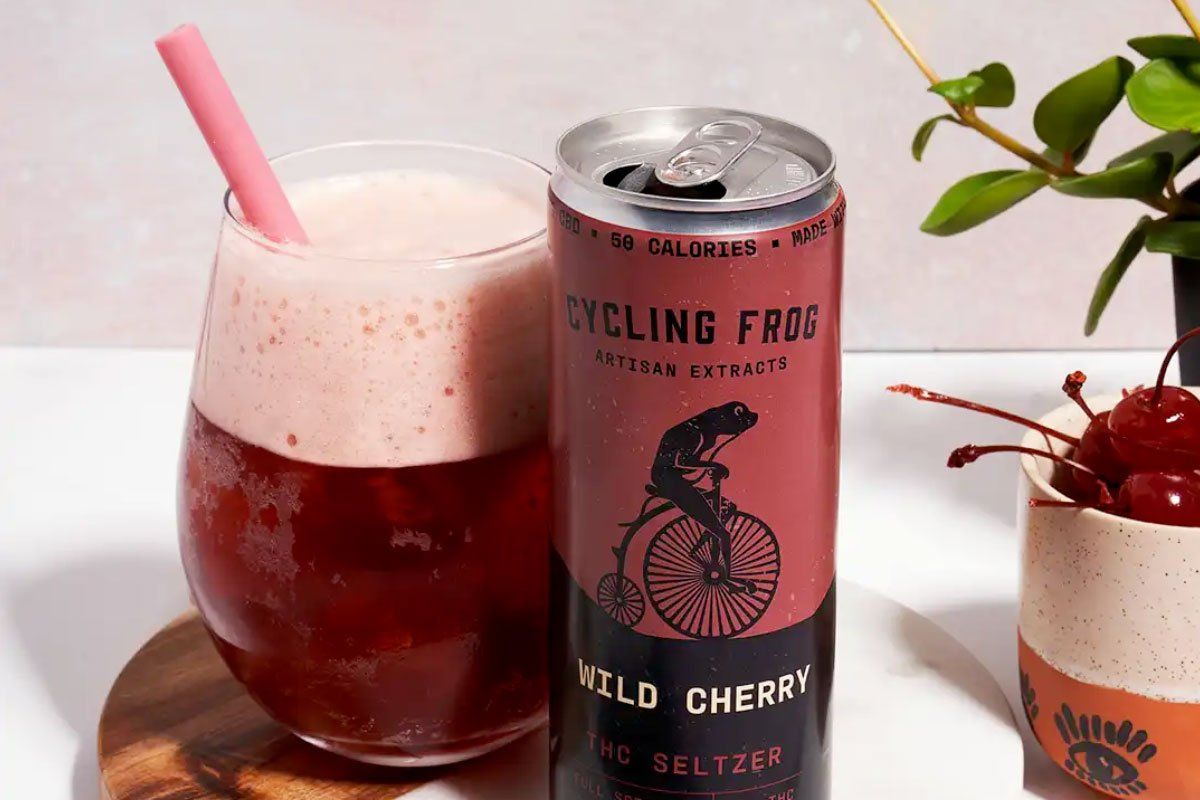 THC is a natural compound derived from cannabis. It is well known for its ability to promote relaxation and ease stress. As a result, the compound has garnered attention as more people seek natural methods to unwind. And a company called Cycling Frog is leading the way by cleverly infusing THC into refreshing seltzers to provide a modern, enjoyable way to experience its soothing benefits.
Cycling Frog isn't just about selling a beverage; they are promoting a lifestyle of calm and enjoyment. With every can of their seltzer, they offer an invitation to a new form of relaxation. Through their innovative products, Cycling Frog aims to bring a refreshing twist to your chillout routine, making relaxation more accessible and enjoyable in our busy lives.

The trend of cannabinoid-infused seltzers is catching on, and it's easy to see why. These fizzy drinks are packed with the soothing powers of THC, making relaxation just a sip away. Unlike other cannabis products, these seltzers are light, refreshing, and easy to enjoy, whether you're at a social gathering or unwinding after a long day.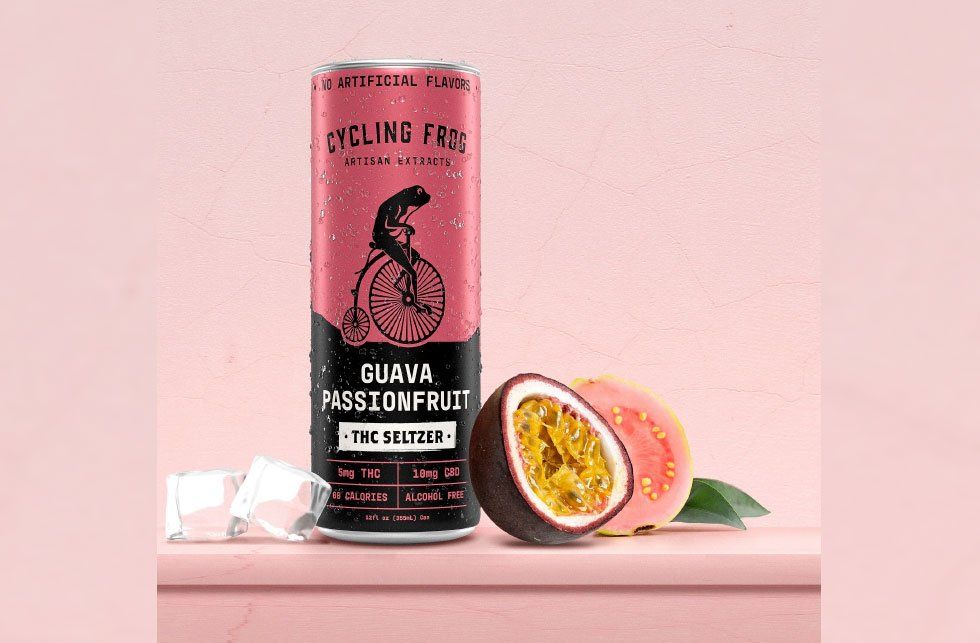 Cycling Frog offers a range of cannabinoid-infused seltzers designed for modern lifestyles. They've taken the traditional route of cannabis consumption and fizzed it up into a fun, accessible experience. With every can, you get not just a thirst-quencher but a delightful way to ease the day's stress. Their seltzers are a testament to how cannabis consumption has evolved to fit into our daily routines seamlessly. It's about enjoying the moment, finding calm amidst the chaos, and doing it in an enjoyable way.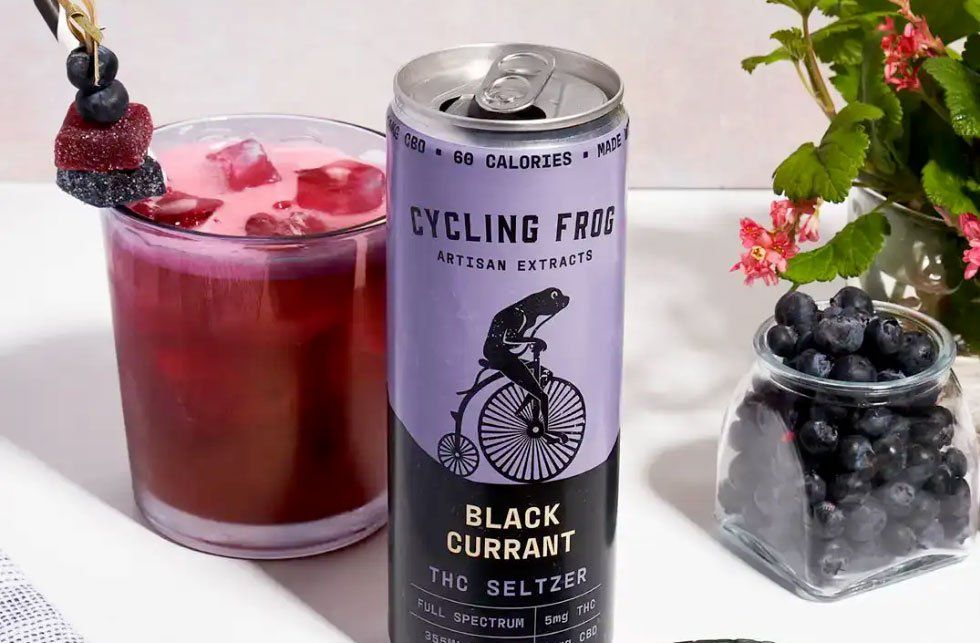 With several different options, Cycling Frog has a flavor and cannabinoid mix for everyone.
Ruby Grapefruit THC Seltzer: Tartly sweet with the perfect amount of citrus.
Wild Cherry THC Seltzer: Winner of the 2023 LA Spirits "High Spirits" Silver Medal
Black Currant THC Seltzer: Tantalizingly sweet and tart.
Passionfruit THC Light Seltzer: Provides a smooth, mellow high.
Lemon THC Light Seltzer: Only 20 calories per can.
Guava Passionfruit THC Seltzer: A taste of tropical serenity in every sip.
Cycling Frog makes sure there's a seltzer for every moment. Whether you're in the mood for something fruity, floral, or exotic, there's a fizzy companion waiting. Each seltzer has its unique cannabinoid profile, catering to different preferences. It's all about choice and enjoying a tailored sipping experience.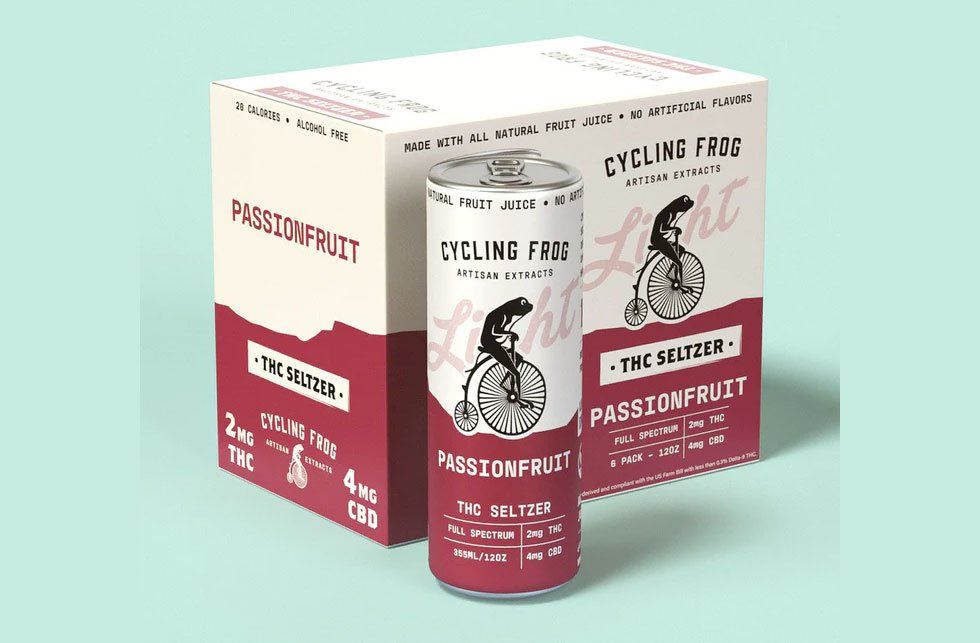 Sipping on a Cycling Frog seltzer is like taking a mini-vacation. The bubbles dance on your tongue while the flavors take you on a journey. Whether it's the tangy kick of Ruby Grapefruit THC or the sweet, floral notes in Lemon Light, each sip is a new experience. And then, the calm sets in as the THC works its magic, helping your muscles relax and your mind quiet down.
It's not just a drink; it's a ticket to tranquility. The taste teases your senses, and the relaxation soothes your spirit. With Cycling Frog, you're not just quenching your thirst; you're also nurturing your soul.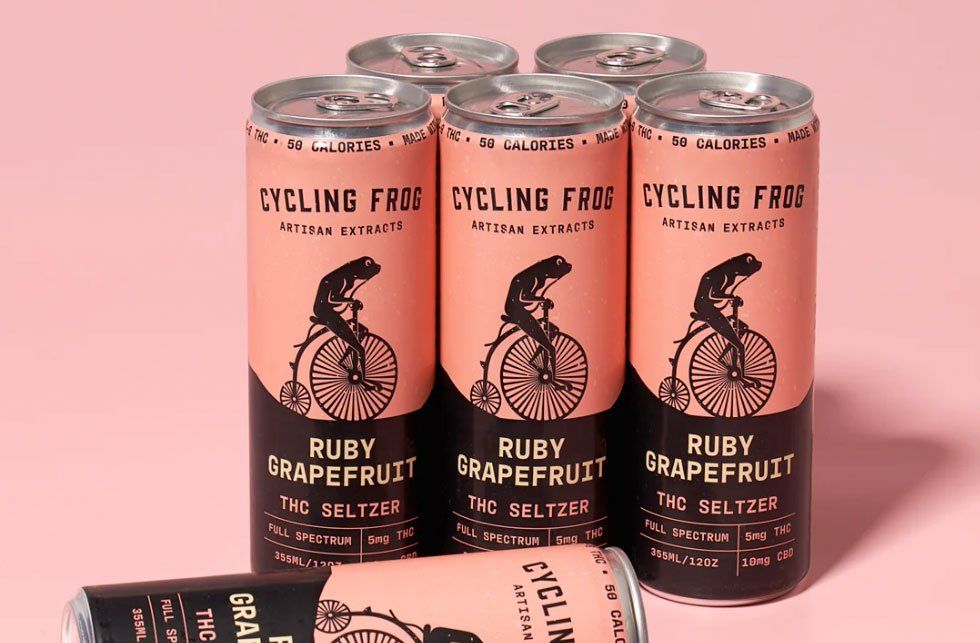 Cycling Frog takes pride in their sustainable farming practices. They ensure their hemp is grown with care, keeping Mother Earth happy. But it's not just about growing; it's about testing too. They want to ensure what's in the can is pure goodness, so they thoroughly test their products.
Their process shows respect for both nature and the consumer. By choosing sustainable farming, they're saying yes to a healthier planet. And with their strict testing, they ensure the quality of every fizzy sip. So, when you pop open a can of Cycling Frog seltzer, you're not just tasting relaxation; you're also sipping on a brand's promise of quality and sustainability.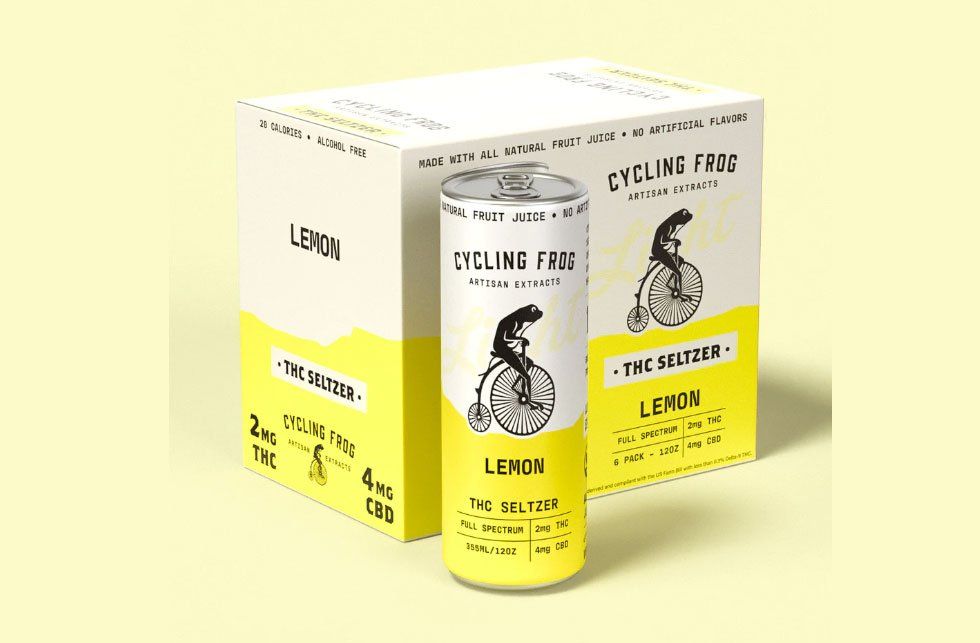 Getting your hands on a can of Cycling Frog seltzer is a breeze. Head over to their website, browse through the fizzy goodness, and pick your favorites. They've got a variety, so you're likely to find something that tickles your fancy.
Once you've made your choice, pop them into your cart and check out. Keep an eye out for special offers; they love treating their customers to cool deals. Before you know it, a box of bubbling relaxation will be coming to your doorstep, ready to add a sparkle of calm to your day.
Stepping into the world of relaxation with Cycling Frog seltzers is like opening the door to chill vibes. Each can is packed with flavors that play a sweet tune and cannabinoids that ease the day's stress.
So, why wait? Give Cycling Frog seltzers a try, and allow yourself to experience relaxation in a fun, fizzy way. It's not just about sipping a drink; it's about enjoying a moment of calm crafted carefully for you. With a can of Cycling Frog by your side, tranquility is just a sip away! Click here to learn more.