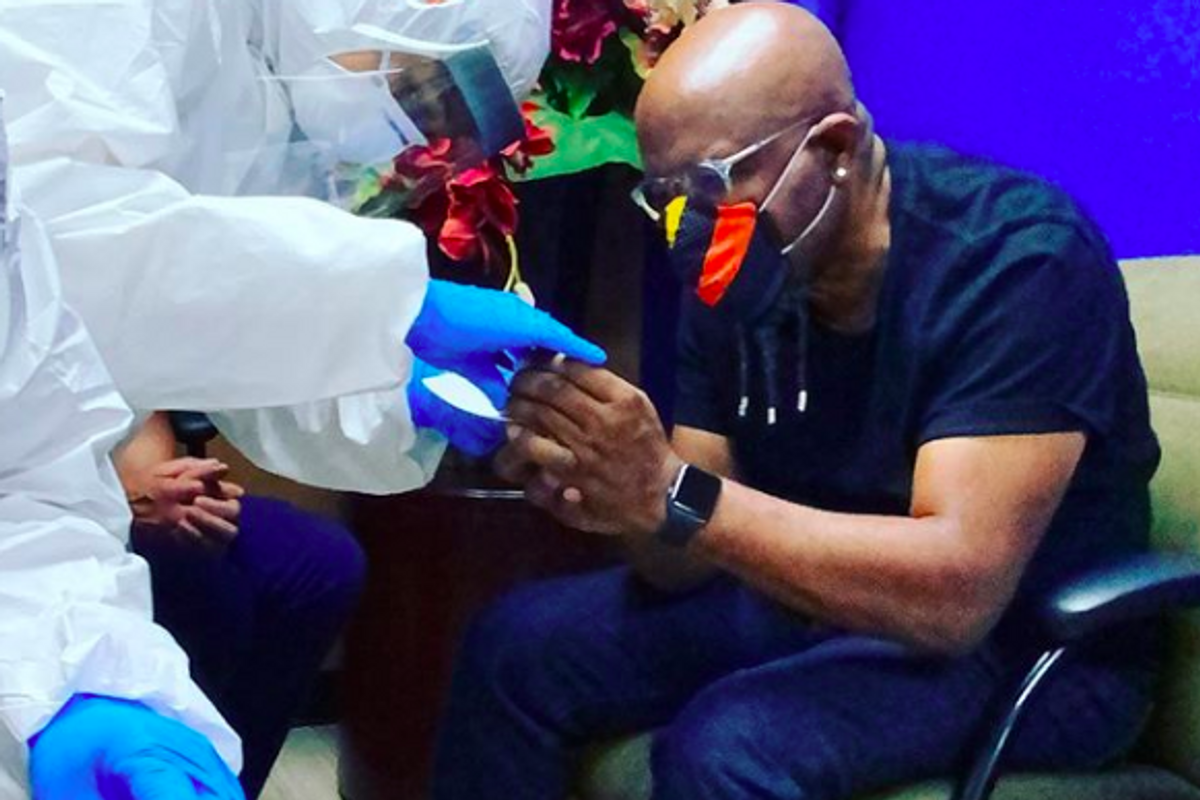 Rudy Rasmus
True
Dr. Rudy Rasmus lives an extraordinary life.
After making the unexpected transition from running a no-tell motel to becoming a minister, Rasmus, along with his wife and co-pastor Juanita, managed to grow the membership of St. John United Methodist Church in downtown Houston from nine to over 9,000.
St. John is the church where Beyoncé discovered her phenomenal vocal talent. In 2008, Pastor Rudy—that's what his congregation calls him—proudly officiated her marriage to Jay-Z.
So, yeah. He's not your typical dude.
Although he is friends with some powerful people, Pastor Rudy's heart lies in serving others, rather than being served. You can hear it in his voice, which is so well-suited for public speaking; his mission is clear: attending to "the least, the last and the lost."

This calling is what sparked the idea for his nonprofit, Bread of Life, which began by serving hot meals to homeless men and women almost 30 years ago after his first service at St. John. Today, 30% of his flock is composed of people who used to be homeless, but aren't anymore.
That is the power of doing good.
Since then, Bread of Life's reach in the community has experienced exponential growth. For those who have access to a vehicle and are in need of basic essentials, they offer a weekly drive-thru distribution line. Volunteers hand out boxes of everyday essentials such as Tide, Pampers, Crest, Secret and Gillette, as well as antibacterial wipes and hand sanitizer, to people in need.
"On a typical Wednesday, we see about 600 cars in our line," Pastor Rudy told Upworthy. "Since the pandemic, the line of cars gets longer every week. We are starting to see the first wave of the economic impact of COVID-19 on the middle class."
A line of cars spanned six downtown blocks on the day Upworthy spoke with Pastor Rudy, a stunning spectacle complete with law enforcement to direct traffic. Before our interview, he decided to take a walk to see the line for himself. He wanted to see the faces of the people waiting in their cars.
"The level of visual despair was my most stark observation," he said. "It looked like shock. That's what it looked like. Classic, textbook shock."
This overwhelming need in the community is what makes Pastor Rudy most grateful for his relationship with Matthew:25 Ministries. After Hurricane Harvey hit in 2017, Pastor Rudy was introduced to Tim Mettey, CEO of Matthew:25, an international humanitarian aid and disaster relief organization helping more than 20 million people in need each year.

"We have been responding to COVID-19 since it began," Mettey told Upworthy. "We have helped over 700 different organizations throughout the United States; we have shipped 1.4 million pounds of product from our warehouses." Mettey's nonprofit has a partnership with Procter & Gamble, so they already had a lot of high-demand items, such as cleaning and hygiene supplies, on hand and ready to send to the people who needed it the most.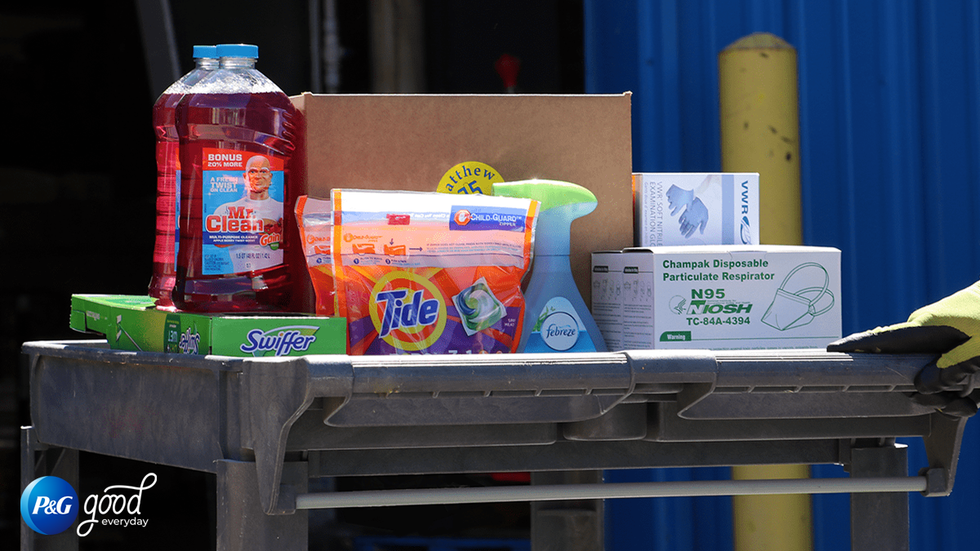 Matthew 25: Ministries
Because of the continued partnerships between P&G, Matthew:25 Ministries, and Bread of Life, the organizations have been able to help a LOT more people—support that is especially impactful during a pandemic.

Additionally, Bread of Life partners with the Houston Food Bank to distribute fresh produce, bottled water, and cleaning supplies to the homes of senior citizens or people sick with COVID-19. However, food banks are taking a massive hit.
"Now, the food banks have one-third of the food and a line that is three times as long... Matthew:25 helps to make up the difference between the two. Because of that partnership, we have been able to multiply what our local supporters are able to offer."
Pastor Rudy voiced concern over what is to come, and hopes Americans are preparing for a long road ahead.

"I would really encourage people to find small ways to help," he told Upworthy. "For instance, if a person is capable of buying two bags of red beans, give one away. You don't have to look that far—in this day and time, we all are agencies. Each of us has an equal responsibility to our neighbor. And my neighbor is whomever is standing right in front of me."
Turn your everyday actions into acts of good every day at P&G Good Everyday.