Top Splash
The true story of these shipwrecked boys shows the grim vision of 'Lord of the Flies' is just fiction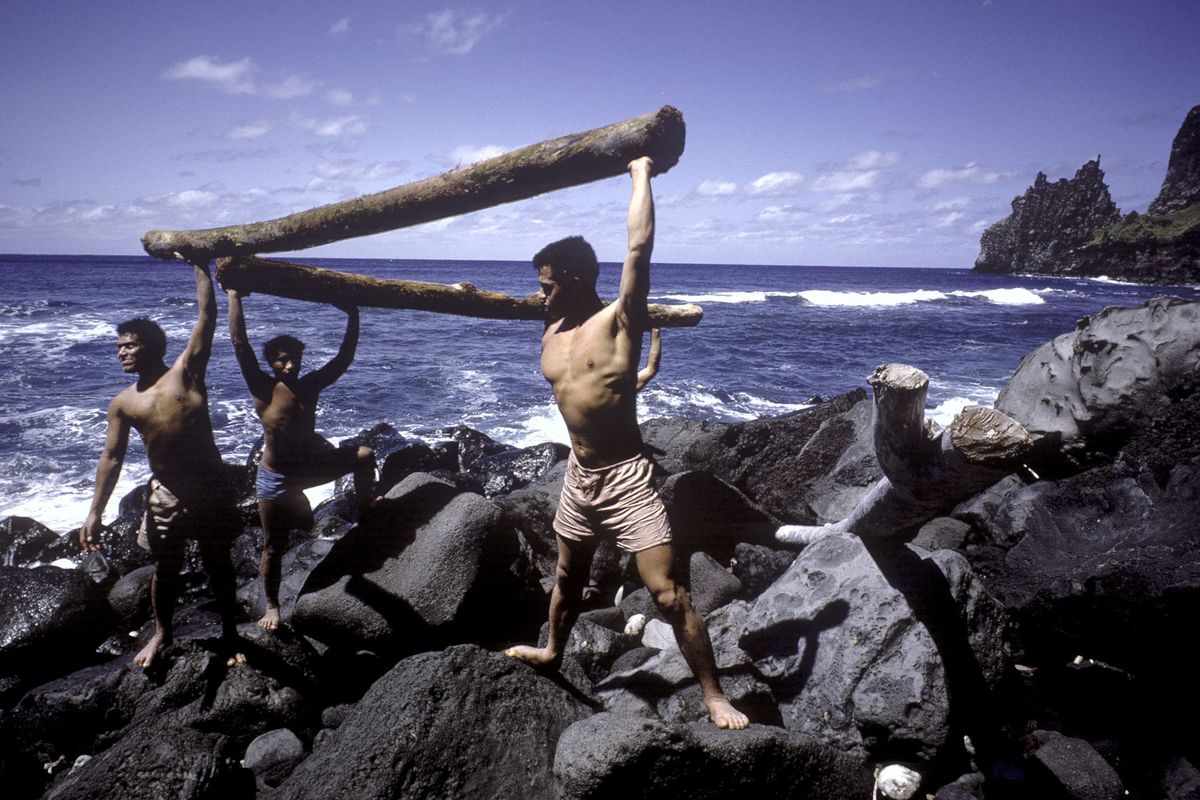 Are people in general innately good or innately bad? Does humanity skew toward self-service and savagery or compassion and cooperation?
People have explored these questions in various ways over the centuries, and while we have plenty of examples of humans acting on both ends of the spectrum, there is still debate to be had about how we humans average out. Are we more likely to tilt toward helping or hurting?
---
An article in The Guardian by Australian writer Rutger Bregman offers a rare insight into an accidental experiment that addresses this question. The article tells the largely-overlooked-but-amazingly-true story of six teenage boys from Tonga who were stranded alone on a deserted island in the South Pacific for more than a year. Rather than devolve into murderous animals, a la Lord of the Flies, the 13-to-16-year-olds pledged not to quarrel—and ultimately built a cooperative, supportive life together.
His full article is definitely worth reading, but Bregman shared the highlights along with some extra details and photos in a long Twitter thread over the weekend. It's hard to get enough of this extraordinary story, so the thread is a welcome treat after reading the boys' story.
The title of Bregman's upcoming book, Humankind: A Hopeful History really sums up the takeaway from this story. Humans as a whole tend toward kindness. For sure human history is full of dark chapters and cruel atrocities, but it's more full of hope and collective progress. We tend to focus on the wars and conquests and genocides when we talk about history, but the building of civilizations, the collaborations that have led to discovery and innovation, and the everyday acts of compassion and altruism that we see all around us are arguably our default nature.
Certain conditions or influences may pull certain people away from that default, but as this story shows, people can act with cooperation and mutual support even under the most difficult of circumstances. If you're struggling to feel hopeful for humanity right now, keep this story in mind. We can always find examples of people acting selfishly, but that doesn't mean it's the norm.
The boys, ages 13 to 16, hated their boarding school in Tonga so they stole a boat and set out to sea. They took food and water, but no compass—a choice that makes their story of survival all the more fascinating. They got caught in a storm, ended up lost at sea for eight days, then washed ashore a rocky, uninhabited island.
The first thing the boys did when they realized they were stranded was they made a pact not to fight. For 15 months, they figured out how to find food, how to collect rainwater, how to stay healthy and fit—even how to set a broken bone when one of the boys broke a leg. After they managed to start a fire, they took turns tending it to ensure it never went out.
Search parties gave up looking for the boys, and funerals were held because they were presumed dead. The world moved on while the boys lived an impossibly difficult existence on an inhospitable island, never knowing if or when they'd ever get to leave.
But one day, an Australian sea captain just happened to have taken a detour from his route when a naked boy jumping from a cliff into the water caught his eye. Then he saw several others follow, screaming as they swam toward his boat. They were rescued after more than a year of living alone.
Bergman naturally contrasts these boys' experiences—a life they built that was marked by cooperation, mutual support, and collective problem-solving—with the frequently-assigned lit class novel Lord of the Flies by William Golding. In that story, a group of boys get stranded on a desert island and basically devolve into murderous animals vying for power. The message from the novel was that, left untrained and unattended, the "darkness of man's heart" would push children to savagery.