Family
7 siblings orphaned in a tragic car crash are all adopted by the same empty-nester couple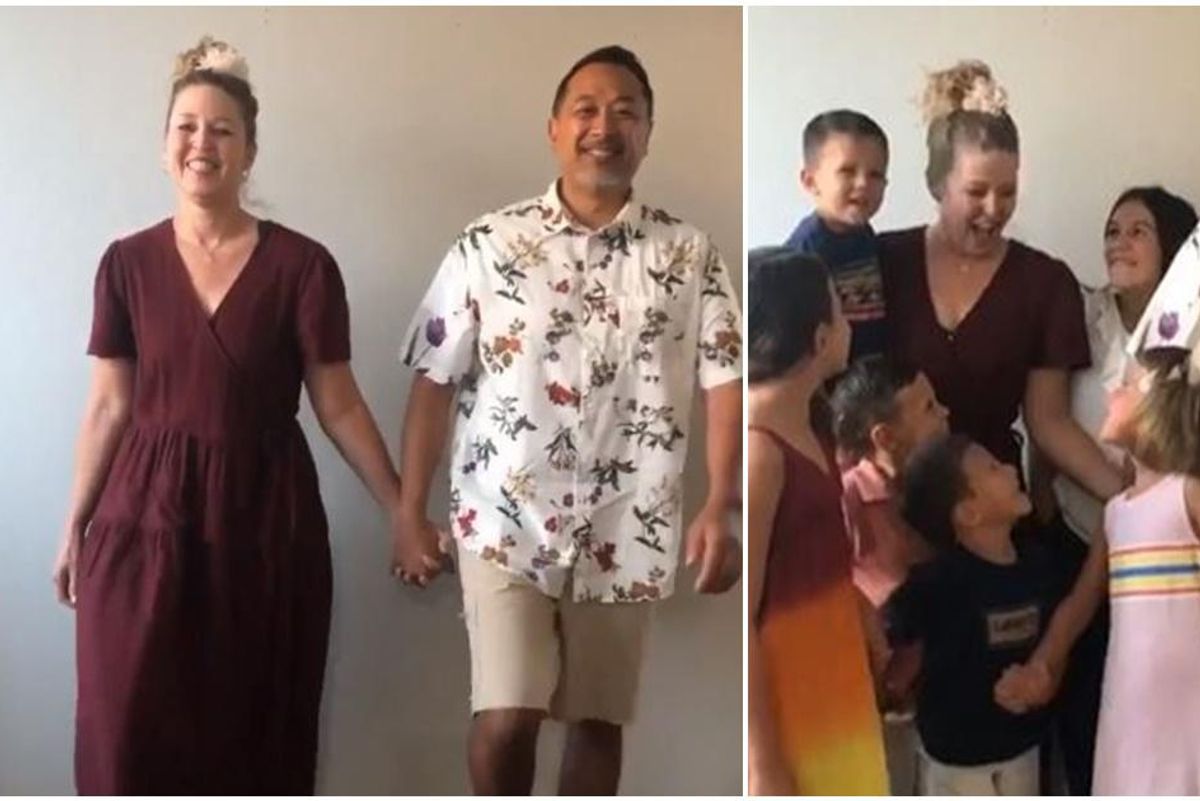 via second.chance.7 / Instagram
Seven children survived a car crash in El Centro, California in 2018, but tragically, their parents did not. It was another devastating moment in the lives of the children who had been raised in and out of homeless shelters because their parents were addicts.

A few months later, a ray of hope shone in their lives when they were the focus of a segment on foster children on CBS 8 News in San Diego. The emotional segment went viral and Pam Willis, 50, watched it several times on Facebook.
"I can't explain it — I just knew I was supposed to be their mom," Pam told Today Parents.
---
She even tagged her husband in the comments.

via Facebook
At the time, the Willis' fifth and youngest child was a senior in high school and the couple were about to be empty-nesters. "I saw seven and thought 'oh my goodness.' The first thing I thought of was, 'No one's going to have room for them.' And the second thing I thought was 'I have room for them," she told CBS.

"I thought Gary was going to tell me I was wacko — we were getting ready to retire," Pam admitted. But, after seeing the video, Gary felt the same way.
7 siblings who survived a crash which killed their parents celebrate first Mother's Daywww.youtube.com
Pam called the adoption agency and it said they had already received thousands of requests to foster the children. Two months later, Pam and Gay were matched with Adelino, 15, Ruby, 13, Aleecia, 9, Anthony, 8, Aubriella, 7, Leo, 5, and Xander, 4.

During the screening process, the Willis family learned the children had endured a lot of trauma during their chaotic upbringing and still had psychological and physical scars from the accident.
The older children were reluctant to form a bond initially.
"It was easy to connect with the little ones. They were just desperately craving permanency," Pam said. "The older two were a little trickier."
"I think they didn't quite trust that we were real. Like maybe we were going to go away," Pam said. "I think it's so hard to trust when so much has been taken from your life. Ruby didn't know how to be a kid. She had to be a mother figure at a very young age."
But last August, the adoption was final and the seven children had a virtual adoption ceremony with their new siblings, Matthew, 32, Andrew, 30, Alexa, 27, Sophia, 23, and Sam, 20.
The oldest child, Adelino, is grateful for his new parents.
"Thank you for everything," he said. "You took us out of a really difficult, difficult time and honestly, I probably wouldn't have been here now if it weren't for you guys. Thank you."
After the adoption, Pam and Gary's oldest daughter made an Instagram video about the couple that went viral, even catching the attention of actor Kristen Bell who shared it on her page.
Pam hopes that her story will inspire others to foster and adopt children, too.

"There are so many children in need of homes - as you know from doing your stories - and I feel this huge responsibility to make people aware of that," Pam said. "I think it's a whole world people don't understand or know, but if they did - would have a heart for it."