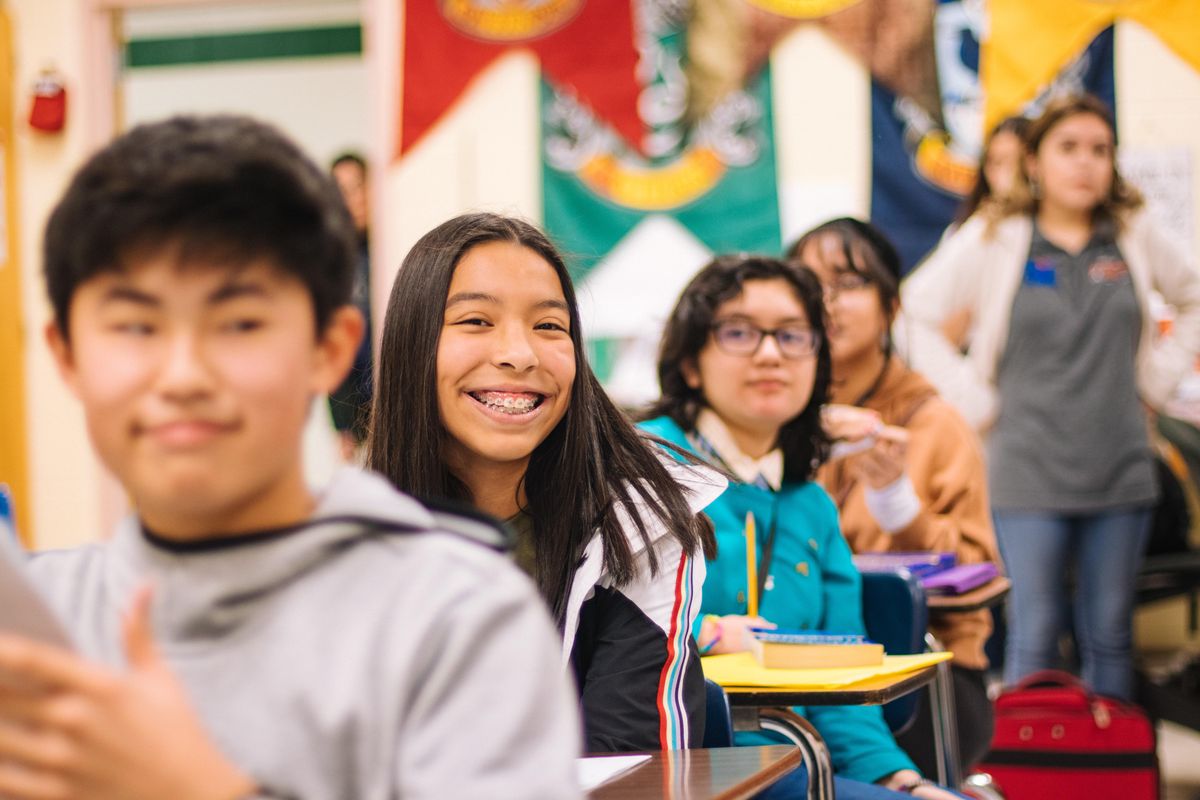 After a year and a half of a global pandemic and domestic upheaval, most of us are feeling some variation of tired, fried, exhausted and generally done with everything. We've been swimming through choppy and uncharted waters, and even strong swimmers need a life jacket under such conditions.
We can all use an extra measure of grace and understanding as we navigate these waters, which is why this email from a professor to her English 101 class is so dang heartwarming. This message went out to students the day after their first essay was due, with the subject line, "You need a break today."
Here's what it said:
"All,
The pandemic is kicking everyone's ass. Can I say that? I don't know, but I did.
---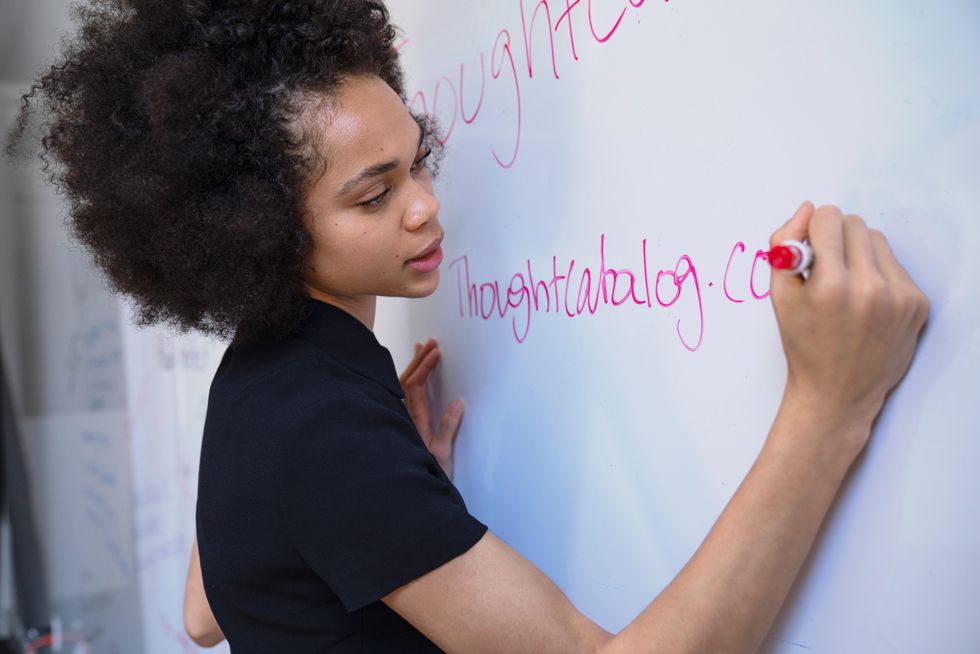 woman writing on dry erase board Photo by Thought Catalog on Unsplash
This is just a reminder, based on several guilty-sounding student emails, that you can turn anything in late during the pandemic for no penalty. Yes, you absolutely can do all late work for no penalty by December 7.

Even late responses in discussions can be done, but for those, you must also email me the exact date of the assignment where you did late responses, and know that I will get to those points eventually, but they are lowest priority so it may be awhile.

Use this permission to help yourself, not hang yourself. Try not to get too far behind. That said, I did have one person finish the whole course in a couple of weeks at the end once. I do not recommend that, but I want to give you space and ease today when you need it. I recommend prioritizing your other hard-deadline classes when necessary. You will not offend me. I do recommend caring for yourself when depressed or ill. I recommend earning enough to eat and keep shelter and I recommend caring for your kids.

And then just keep plugging away at our assignments. I repeat, you will not offend me.

In addition, I am posting in each shell today some Optional Replacement assignments. These are part of an effort to be more neurodiversity-friendly in my class. This is to say, our brains are good at different kinds of skills. Some of you might not like Essay Two or Essay Three.

You still have to do all the 5, 10, and 20-point assignments in our course. You still have to read everything and engage in discussions. You have to push yourself toward new skills that much.

But if your brain finds Essay Two or Essay Three "not right," I am posting two optional replacement 100-point essay assignments at the bottom of our course shell for you. I am always building new assignments for my classes, and these are two I am just sketching out. You can take a look at them if Essay Two or Essay Three gives you trouble.

Have a great day! You can do this!"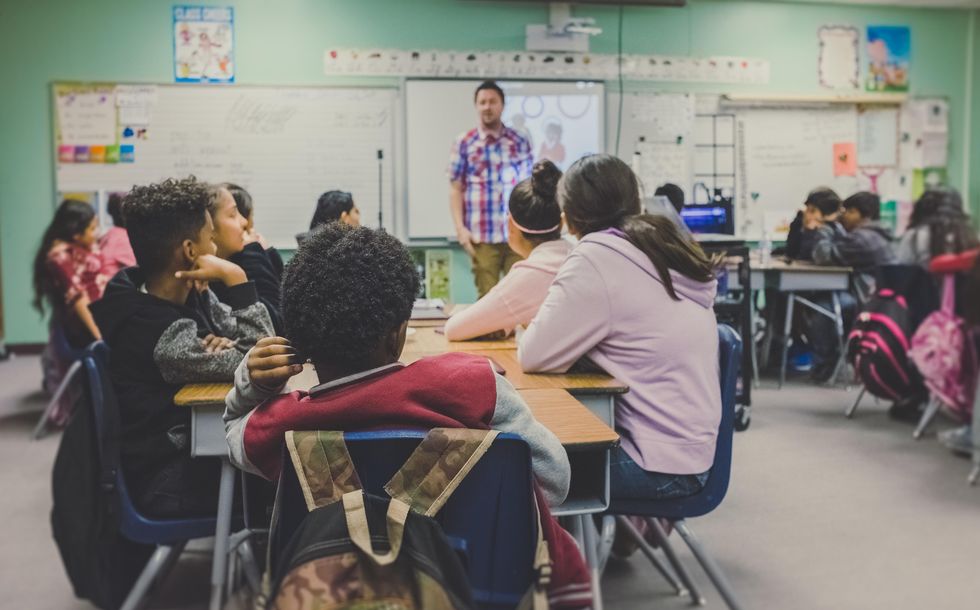 man and woman sitting on chairs Photo by NeONBRAND on Unsplash
The student who shared the email with me says it was a huge relief to get such a message of support and understanding, especially during the pandemic when so many people's lives have been derailed. "It felt like she cared," the student said.
Students respond well when they know a teacher cares about them as human beings and not just temporary names on a class list. What's beautiful about the professor's message is that she's clear about having expectations of students—it's not like she said it doesn't matter if students do their work. She simply gave them options to work on their own timeline and provided choices for certain assignments so they can learn however they learn best. This gift of empathy and understanding will likely go farther than a hard-nosed approach in gaining students' respect.
And look at the valuable lessons being taught just in this one email: Your well-being matters. Your unique needs are recognized and honored. Authority doesn't have to be rigid or uncompromising. There is more than one way to do things. Standards and expectations can be balanced with kindness and understanding. As human beings, we take care of one another.
These are wild and wearying times. Kudos to this professor for offering her students some much-needed, well-balanced grace and encouragement. Here's hoping some of it comes back her way as well.