The GRE Program
True
When Adriana Alejandre became pregnant at 19, she understood her life would drastically change. A sophomore at UC Santa Barbara, Alejandre wanted nothing more than to complete her education, but she knew it would be difficult (if not impossible) as a young single mom.
"It was hard because I thought that was the end," says Gladis Caal, Alejandre's mother. "I thought she would not be able to study again, because that is what happened to me." While her mom was concerned about Alejandre's future, others were much less kind. "I was actually told by others that I would become another Latina dropout statistic," Alejandre remembers.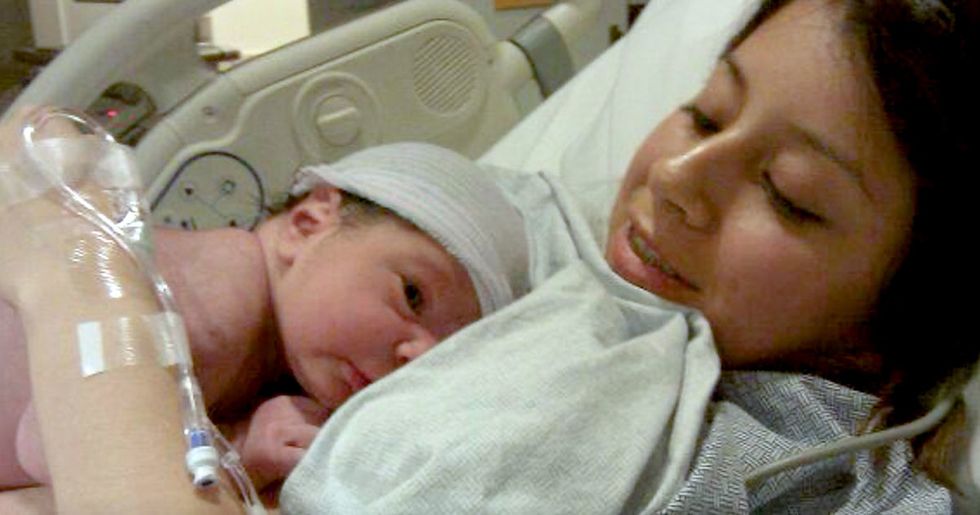 The GRE Program
Those harsh words were meant to dismiss Alejandre and put her down, but they had the opposite effect, fueling her to continue pursuing her education. She needed to show the world that she didn't have to make a choice between being a mom or a student — she could do both.

Alejandre was taking a psychology course at the time she learned she was pregnant. It inspired her to see a therapist to talk about all of the changes she was experiencing. As a Latinx woman, going to therapy broke cultural norms. "Mental health isn't really talked about in my culture. We're expected to just get better on our own automatically," she says. But it also made it clear to her that those norms needed to change. Those changes, Alejandre decided, would begin with her. She'd finish up her degree, go on to graduate school, and then work to transform the conversation around mental health in the Latinx community, all while being the best mom in the world.