Most Shared
More than half of gay and bisexual Gen Z boys say they've come out to their parents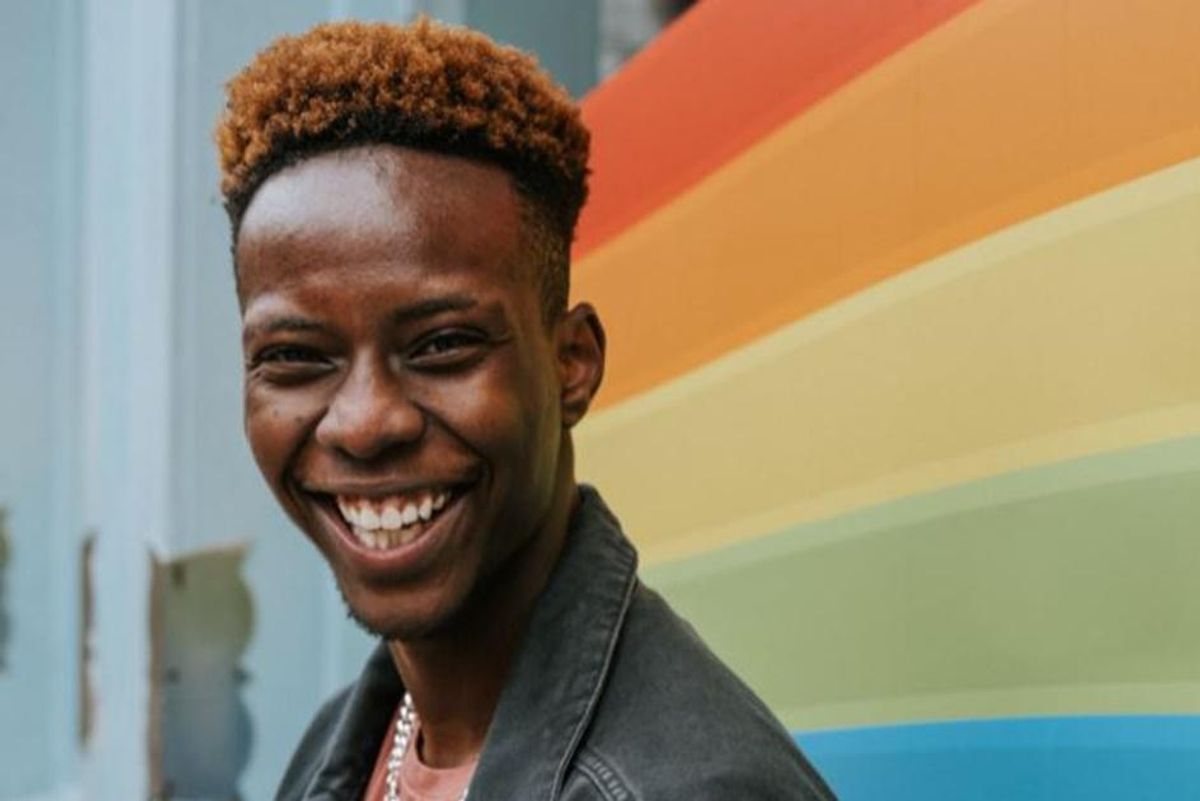 via Pexels
A landmark new study has found that LGBTQ boys from Gen Z (1998 to 2010) are much more comfortable being open about their sexuality than previous generations.

The study, published in the journal Psychology of Sexual Orientation and Gender Diversity, found that 66% of gay or bisexual boys between the ages of 13 to 18 were "out" to their mothers or other female parental figures, and 49% were out to their fathers or male prenatal figure.
The study examined 1,194 boys aged 13-to-18 who identify as gay, bisexual, or as being attracted to people regardless of gender.
---
That's a massive uptick since the 1990s when an estimated 40% of gay and bisexual male teens were out to their mothers and only 30% to their fathers.
"This study is encouraging in that it shows that many teens, including those under 18 years old, are comfortable with their sexuality," said lead author David A. Moskowitz, PhD, assistant professor of medical social sciences at Northwestern University's Institute for Sexual and Gender Minority Health and Wellbeing.
"At the same time, we must be cautious, as the data also point to some of the same barriers and discrimination that previous generations have faced. Work still needs to be done," Moskovitz continued.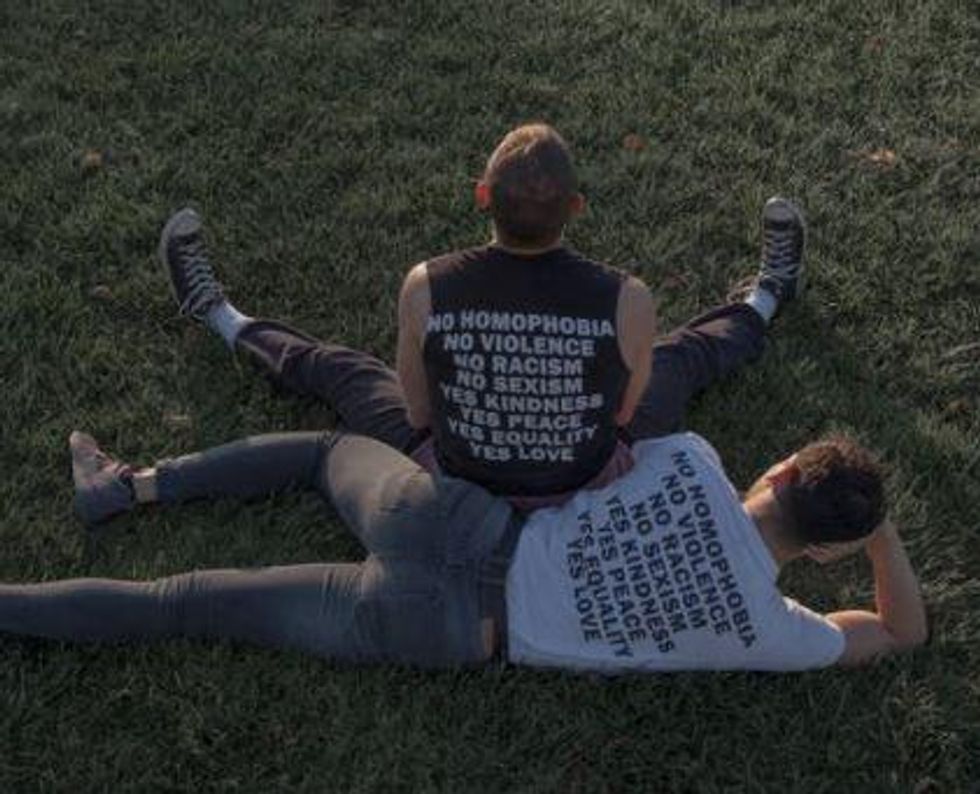 via Pexels
The study found that white teens were more likely to come out to their parents than Black teens and that religious affiliation also plays a big role in determining who comes out.

Participants who aren't religious were more likely to come out to their parents than those who are.
"This gives us an understanding of the factors that move teenagers to share this type of information with the people closest to them," said Moskowitz. "We can now compare these practices with how other generations deal with these issues and think about what it all means for future generations."
One reason why Generation Z is more comfortable being out of the closet than older generations may be their exposure to a greater number of LGBTQ peers. A poll from last February found that Gen Z is the queerest generation, with 15% of teen respondents identifying as queer, trans, or nonbinary.
The study shows that LGBTQ teens are growing up in a more tolerant world but there is still a disparity between the comfort level male teens have with their mothers and fathers. Dr. Michael C. LaSala says that LGBTQ males have a harder time coming out to their dads due to societal expectations of masculinity.
"They realize if they are being chided in the outside world for not being real men that this will reflect poorly on their dads, who will be angry and disappointed once they come out," LaSala said in Psychology Today.
LaSala believes that many fathers will need to overcome societal pressures in order to be more supportive of their LGBTQ sons.
"Certainly all fathers need to show that they love their sons and daughters, but fathers of gay sons need to find ways to surmount the barrier of homophobia and socially scripted queasiness about gay sex to show their sons that they are indeed lovable and deserve the love of a good man," LaSala adds.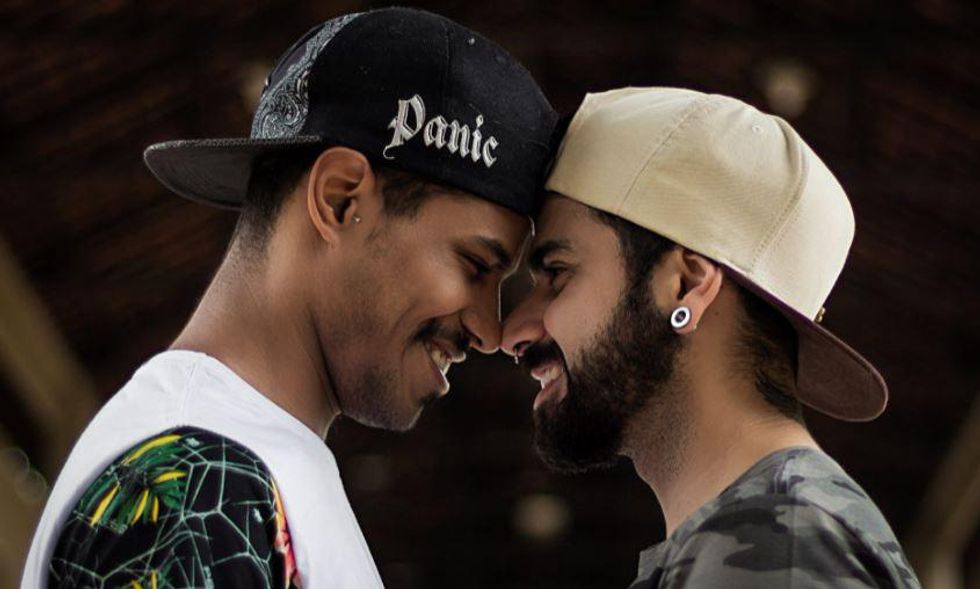 via Pexels
Overall, the study is great news for the LGBTQ community because those who are open about their sexuality suffer fewer psychological problems than those who are not.

Lesbians, gays, and bisexuals who were out and open about their sexuality are less likely to have anxiety, depression, and burnout. They also produce less cortisol, the hormone associated with stress.
Gay and bisexual men who are out of the closet are also are more physically fit and have lower rates of depression than straight men.
Moskowitz believes that the research can be used to help even more young men accept their sexuality. "An important next step would be to determine the coming out practices of females in this age group," Moskowitz said. "This study provides a roadmap for such an effort. In the meantime, these findings should be helpful to those who work with teenagers identifying as sexual minorities."