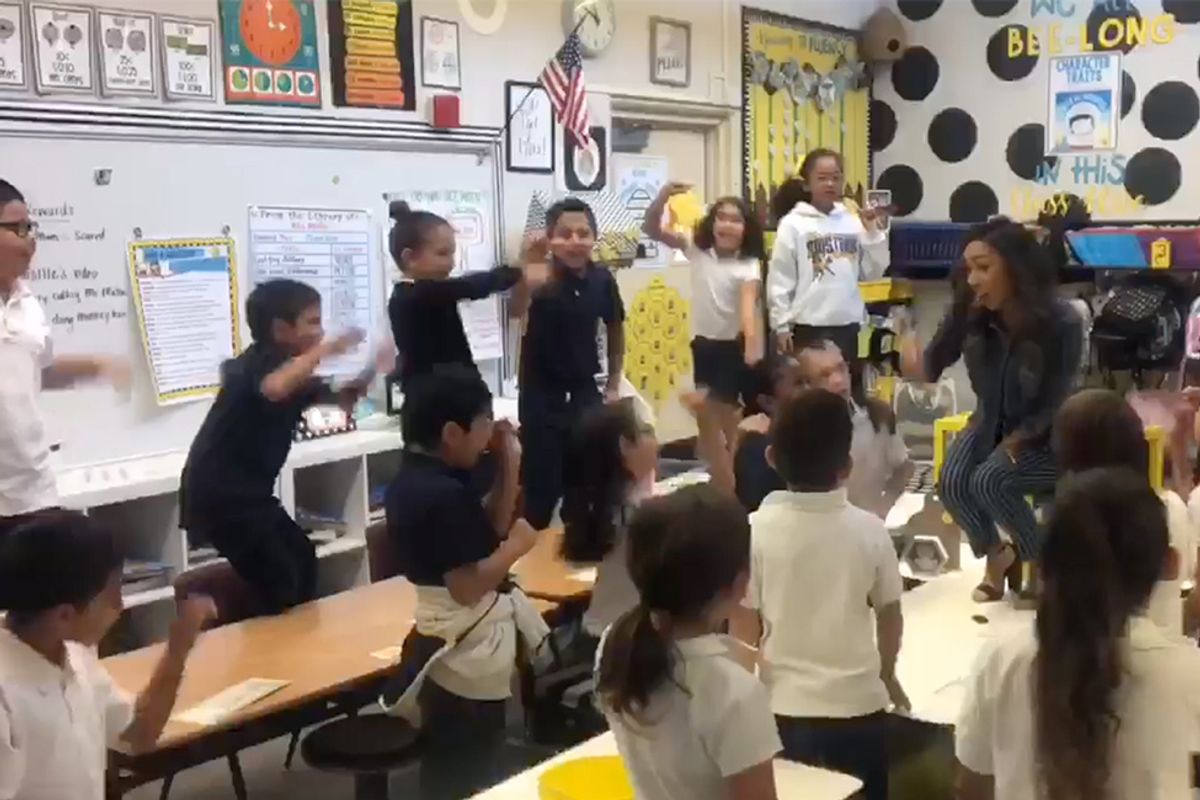 The truth doesn't hurt for an elementary school teacher in California who's gone viral for teaching her class an empowering remix of one of Lizzo's hit songs.
Ms. Mallari — who teaches at Los Medanos Elementary School in Pittsburg, east of San Francisco — took the singer's song, "Truth Hurts," and reworked the lyrics to teach her students how to be great.
Lizzo's song made history this year for being the longest running number one single from a female rap artist. The catchy original lyrics are about boy problems, but Mallari's remix teaches her students about fairness, helping each other out, and embracing their own greatness.

---
Let's be great 'cuz I know we are great.
I just took an E.L.A. test, turns out I'm 100% that smart,
Even when I'm feelin' lazy.
Yea, I got math problems, that's the student in me.
Buzz buzz then I solve them, that's the worker (bee) in me.
You wanna have a good friend who's committed,
Help you with your homework, just a little.
You know I'll hold you down, because you got my back.
And that's the sound of the yellow and black!
Let's be great 'cuz I know we are great.
Let's hurry, we don't wanna be late.
Choose a crate or a wobbly chair.
Let's take turns so we know it is fair.
In this class you'll never catch us fighting.
Time's up, we need to start our writing.
Smart spots makes learning more exciting.
A video of Mallari dancing on the desks while leading the class in her rendition was shared on social media and quickly received widespread attention, including from the queen, Lizzo, herself.
Ur right.. this IS the best thing I've watched today 😍 https://t.co/4LBbVz8gxn

— ALL THE RUMORS ARE TRUE (@ALL THE RUMORS ARE TRUE) 1573082341
It's so great to see a teacher connecting with her students in such a powerful.