Family
Kylie Jenner opens up about her postpartum struggles, sparking a conversation about postpartum expectations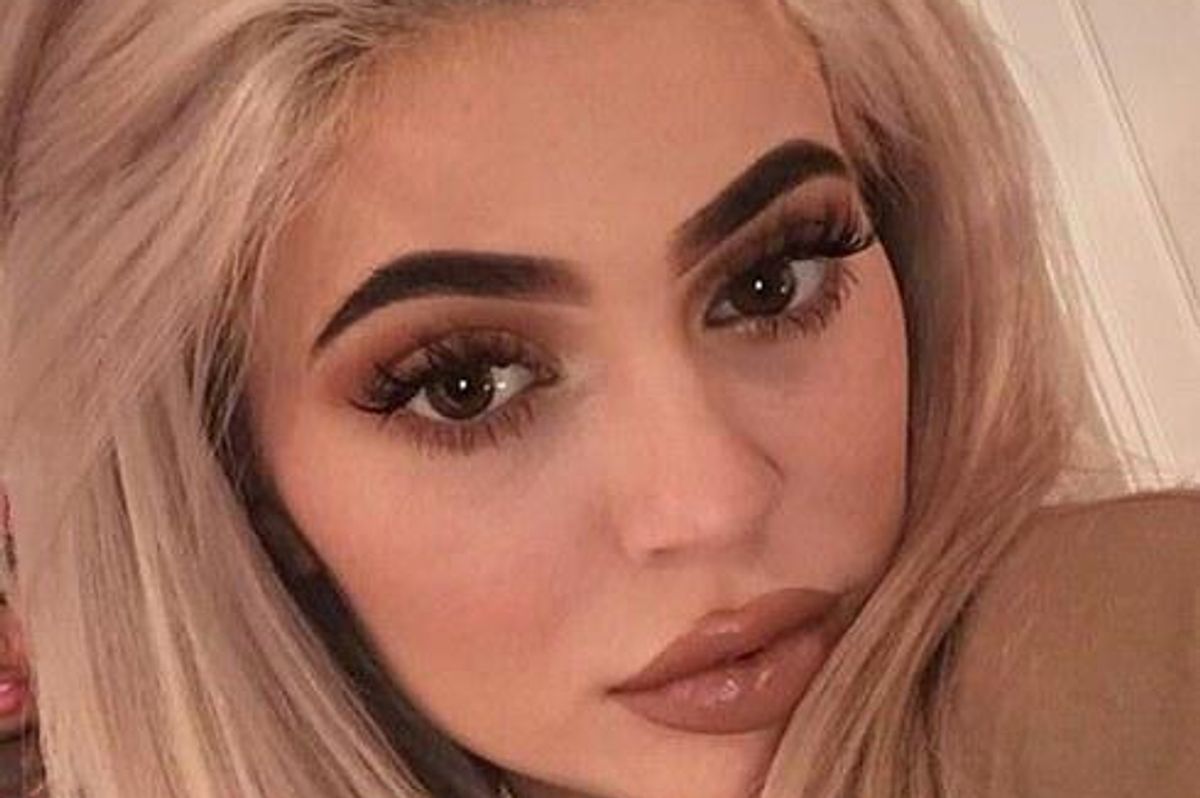 It's pretty safe to say that everyone who has ever been pregnant has gone through pregnancy and the postpartum period differently. Everyone processes the hormones in their own way, gains weight differently and loses weight differently. But the overall experience of pregnancy and postpartum, while different, is also strikingly similar. In today's world we have become accustomed to celebrities bouncing right back after giving birth. It seems as though they give birth and are walking the red carpet the following week in a sleek fitting gown, glowing with smiles and laughter. Kylie Jenner is no exception. After she had her first child, Stormi, Kylie's social media went right back to business as usual.
All of the content she put out was perfectly crafted, and she showed up in public spaces looking as if she just stepped away from a magazine shoot. There was little to no evidence outside of pictures of her child to show that she had actually had a baby. Jenner kept her entire pregnancy under wraps until the birth of her first child, while continuing to push out content that showed her in the best of light. While some women feel the Kardashians and Jenners perpetuate unrealistic body images, and the sisters have been accused of using photoshop to continue showing the world perfectly sculpted bodies clad in equally perfectly coordinated outfits, Jenner's recent confession has some moms rejoicing.
---
In a rare moment of transparency outside of the confessional on "Keeping Up with the Kardashians," Jenner opened up about her journey post new baby Wolf, who she welcomed with Travis Scott February 2. Jenner admitted that her recovery since having baby number two has been completely different to her first pregnancy. She said in an Instagram story, "I just want to say to my postpartum moms that postpartum has not been easy. It's not been easy—it's very hard." They youngest Kardashian-Jenner sister went on to say, "This experience for me personally has been a little harder than with my daughter. It's not easy mentally, physically, spiritually … it's just crazy."
Kylie Jenner opens up about postpartum recovery.
Jenner said she "didn't want to just get back to life without saying that, because I think we can look at the internet and, you know, for other moms going through it right now, we can go on the internet and it might look a lot easier for other people and put the pressure on us." She continued: "But it hasn't been easy for me either. It's been hard, and I just wanted to say that." At the time of the Instagram story, the mom of two was six weeks postpartum and sitting on gym equipment preparing to work out.
Jenner's experience is not unique. Up to 80% of new moms experience a mood disturbance after giving birth. While some don't have prolonged symptoms of "baby blues" or other mood disorders, some go on to have longer term effects. Jenner concluded her post by informing fans that "It's OK not to be OK." Experiencing mental and physical struggles after giving birth is completely normal for most women, and having an open honest conversation with your doctor is the first step in feeling better.
It's OK not to be OK.
It's wonderful to see a young celebrity who is known for her looks and heavily curated social media come out and be honest about her struggles. Let's hope other celebrities continue this trend so new parents everywhere can rest assured that their experience isn't happening in a vacuum.