Family
Hospice gives elderly couple the beautiful wedding photos they never got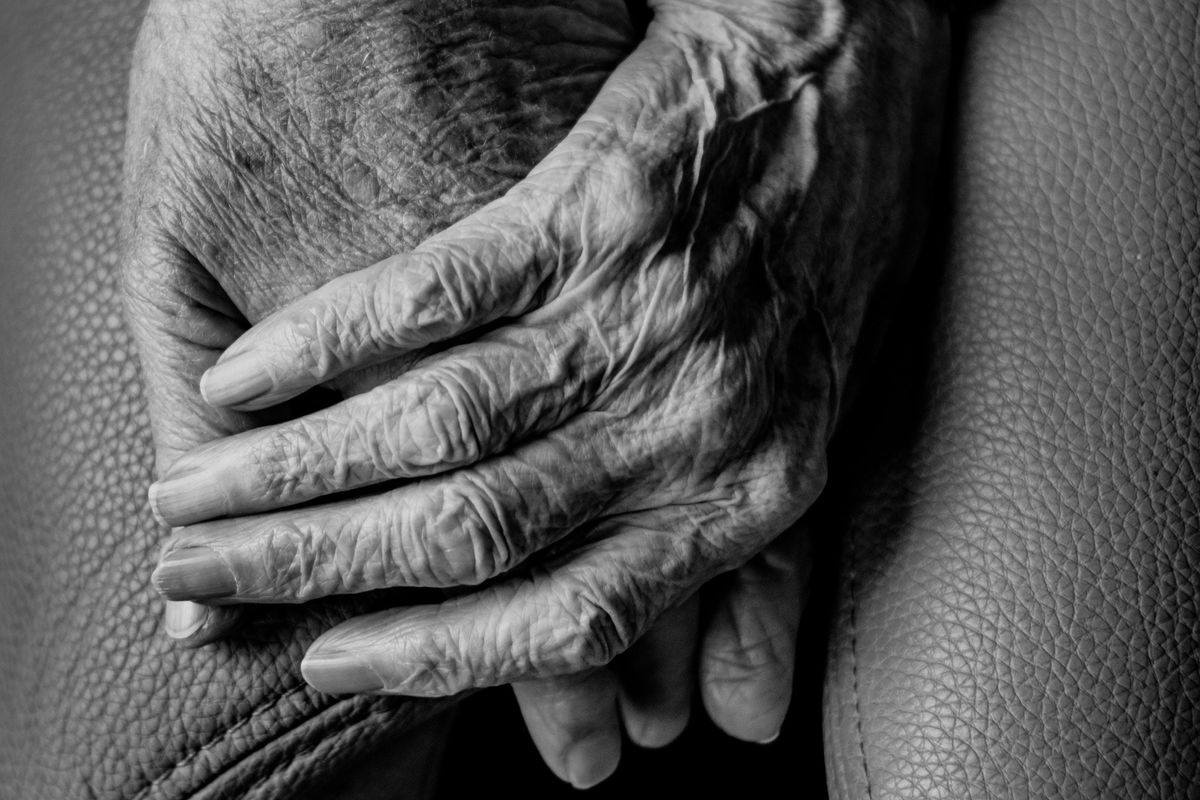 Royce and Frankie King have a romance fitting of a Nicholas Sparks novel.
Their marriage happened in the blink of an eye in September 1944, squeezed in during Royce's two-day leave before going to fight overseas in World War II … with no photos to show for it.
That impromptu wedding turned into an enduring love and a lasting marriage of 77 years. For their anniversary, Royce and Frankie received a special gift from the staff at St. Croix Hospice: their long overdue wedding day photos.
According to the Today Show, the hospice spared no efforts to make their backyard wedding day extra magical. A gorgeous vintage 1940s dress was found for Frankie, and she walked down the aisle holding a fresh bouquet of flowers from their very own patio to classic '40s tunes played by St. Croix's music therapist. Their professional photos were even taken by Hilary Michelson, a fellow St. Croix staffer.
---
Michelson made a Facebook post about capturing the heartwarming anniversary scene, sharing that she couldn't help but feel emotional. She wrote that she had "absolutely no shame in the fact that I had a hard time keeping it together behind the lens."
Hilary wasn't alone in her sentiment. For many of the staff, the entire ceremony was a heartwarming journey back in time.
St. Croix Hospice CEO Heath Bartness told TODAY, "How can you not have a sense of overwhelming emotion? The connectivity you almost feel that you were a part of this, and thinking back to what it was like in World War II the first time, and how meaningful and how emotional this second opportunity to do this was. There's an overwhelming sense of pride in not just the company and what the organization did, but more so just as an act of humanity."
Even the internet was taken aback. In addition to a ton of OMGs accompanied by "happy tear" emojis, Michelson's post featuring Mr. & Mrs. King received nothing but loving comments.
One user wrote: "Breathtaking moments captured in so many ways."
Another put, "This is one of the sweetest things I have seen. Thanks to the hospice and all involved for making this their special day. Brought tears to my eyes. Lovely!!"
As for Frankie and Royce?
"They were just very excited and honored that St. Croix would do that for them," their daughter Sue Bilodeau said to TODAY. "They liked to be in the limelight, dad especially, and mom was so happy to put on a gown and be beautiful. I think they were just overwhelmed at the whole day."
Bilodeau added that the couple had also partaken in the "first look" ritual. When Royce, dashing in his Air Force uniform, lifted his blindfold to look upon his bride, "he had just the biggest smile the rest of the day. It was amazing," she said.
She also noted that their kiss was long. Very, very long.
What an uplifting testament that some things really do get better with age. They say a picture is worth a thousand words. Yet I think for Royce and Frankie, only one one word will permeate in these photos: love.