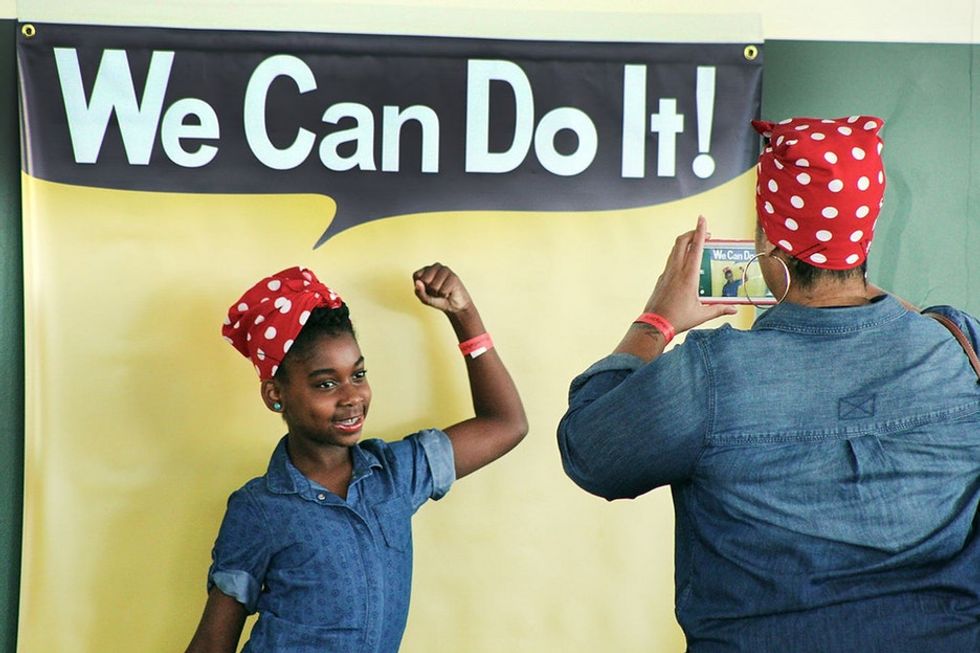 True
Maybelline New York Beauty & Beyond
Today, it might seem like people wouldn't have time to think about makeup during wartime — but during World War II, it was a priority.
It was the 1940s and a difficult time for Americans to keep their spirits up. After all, fascism was rising as a global threat, troops were shipping off for dangerous battles, and everyday life at home was completely disrupted.
With so many men leaving, the country had a lot of work left behind. Someone on the home front had to keep manufacturing weapons, distributing food, and completing other tasks critical to a nation's survival. Eventually, that had to include women.
---
But even in harrowing times, one surprising thing didn't get sacrificed: makeup.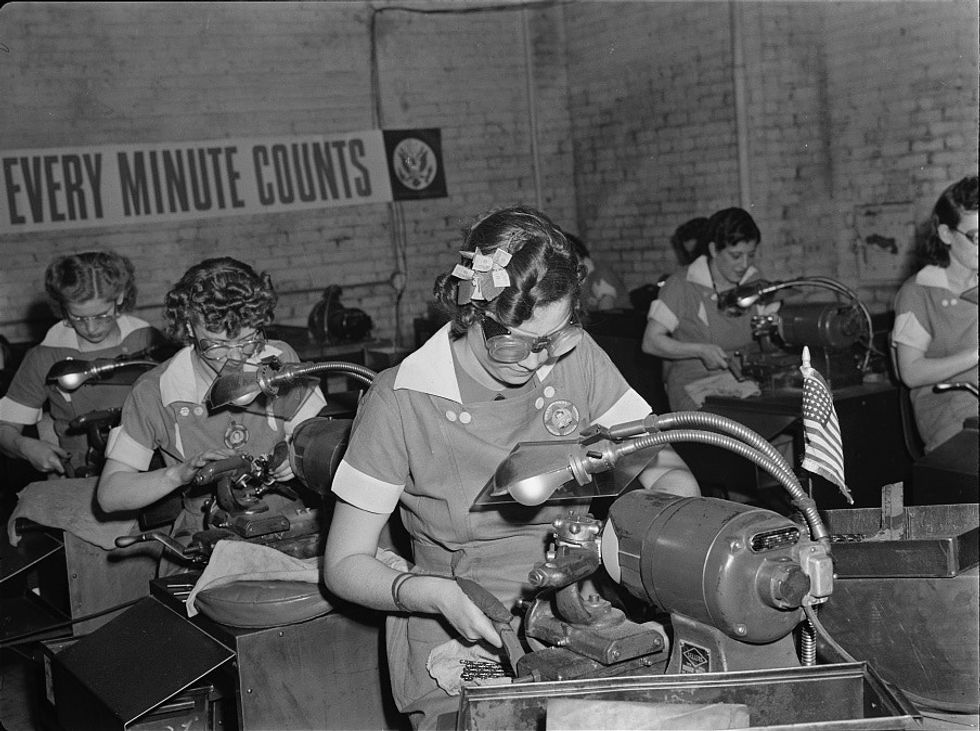 A photo op at Rosie the Riveter/World War II Home Front National Historical Park. Image via National Park Service/Flickr.
These women redefined what it means to be feminine, knowing that you can rock sexy red lips and still be a powerhouse of a woman.
When you see Rosie the Riveter now, remember the badass women who survived a horrific era by finding strength in simple acts like applying makeup. It's why she came to symbolize millions women whose communities wouldn't have survived without their labor.
These days, it can still be a challenge for a woman to balance society's expectations of strength and beauty — and the false impression that she has to choose between them. People expect women to be pretty but then judge them as vain and superficial if they appear to care "too much" about their looks.
But the Rosies of the world have proved it's possible to break through that stereotype. A woman can perform so-called "men's work" while sporting a look that makes her feel feminine, confident, and capable all at once.