Busted: America's Energy Future Depends On Bribing College Students
Even the coal industry's supporters don't support coal.
05.25.12
The Environmental Law & Policy Center was the first to get word of a pro-coal group offering people cash and a free meal to show up to yesterday's Environmental Protection Agency hearings in Chicago and DC. Sure enough, a little intrepid internet snooping revealed Big Coal's dynamic plan for engaging new supporters: "put on this t-shirt, don't ask questions, and we'll pay you 50 bucks."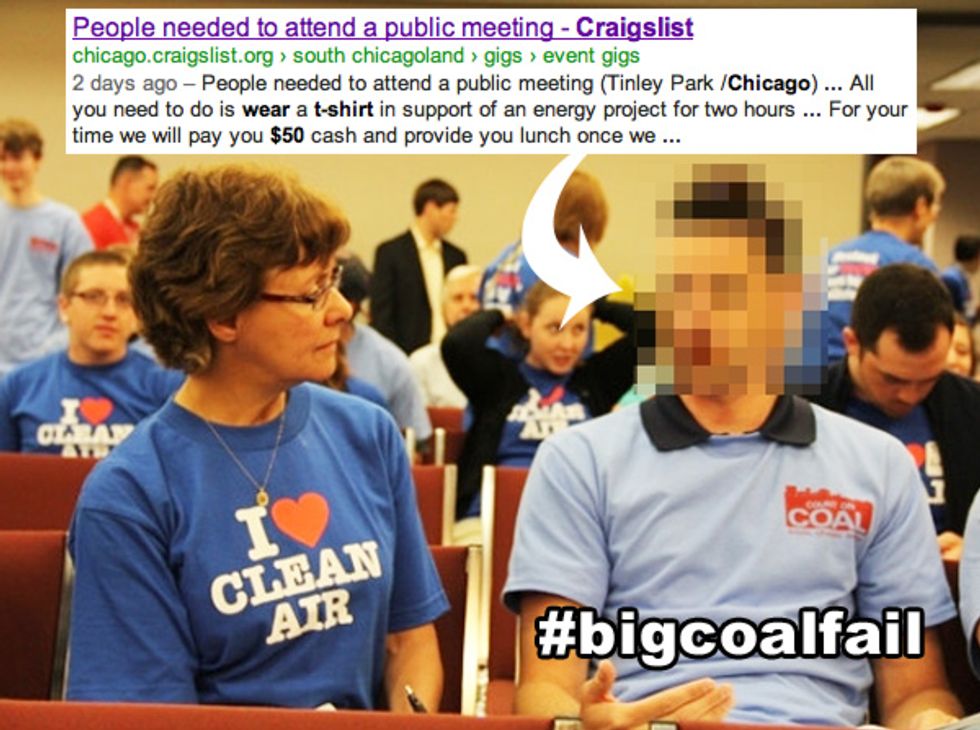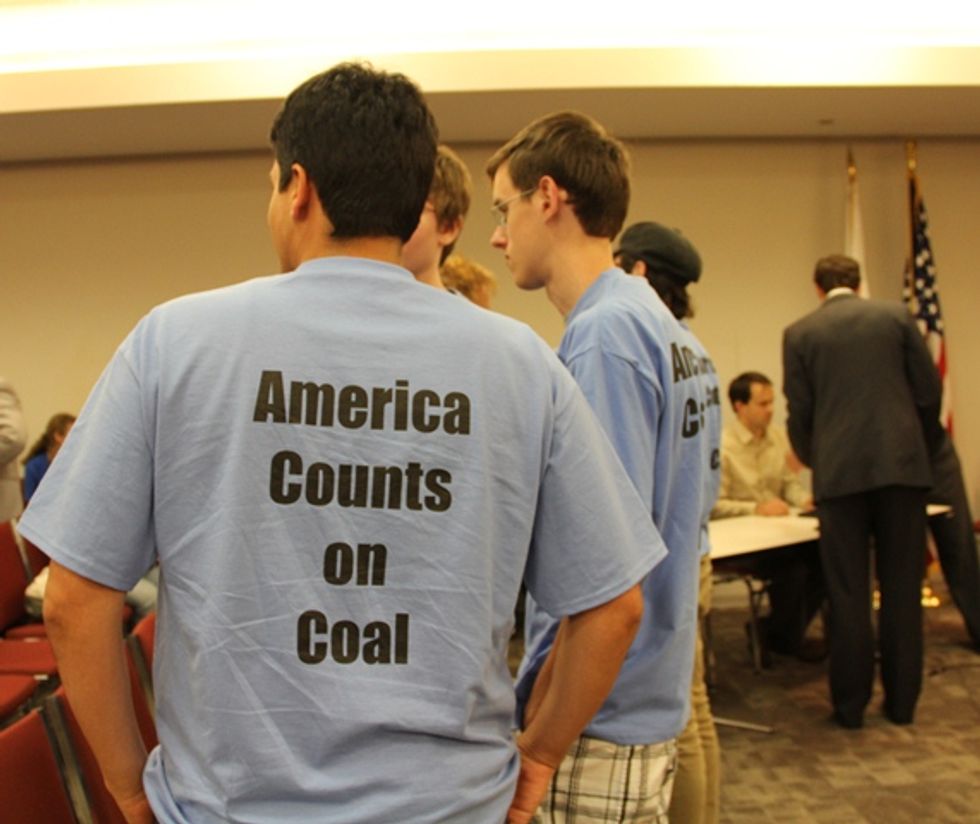 Heroes