Most Shared
These are uncharted waters for the long-running BBC series.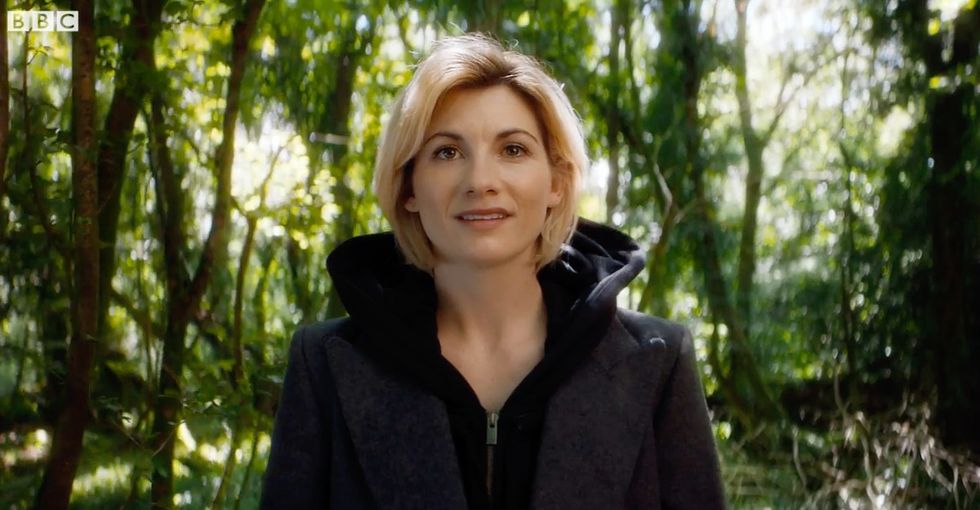 After much speculation, the news is out: Jodie Whittaker will be the first woman to play The Doctor on BBC's "Doctor Who."
This news was a welcome relief to Whovians, many of whom have been clamoring to see a woman pick up the mantle of The Doctor for years. To others, casting a woman in the role of a regenerating, time-traveling alien was an outrage. The role had been played by a dozen men before her and was always meant to be played by a man, they insisted.
A letter written by "Doctor Who" creator Sydney Newman to BBC One management in the mid-1980s offering up some suggestions on what to do with the character he'd created more than 20 years prior, however, suggests those outraged voices haven't done their research:
---
"At a later stage, [The Doctor] would be metamorphosed into a woman. This requires some considerable thought — mainly because I want to avoid a flashy Hollywood 'Wonder Woman' because this kind of hero(ine) has no flaws — and a character with no flaws is a bore."
While "Doctor Who's" many years on air have been a pretty mixed bag when it comes to bucking sexist stereotypes (in fact, sometimes it was just flat out bad at this), there are a still plenty of quotes from the show that prove women (and men and aliens and everyone in between) can be whatever they want — which seems to now include the role of The Doctor as well.
Here are 10 "Doctor Who" quotes that anyone who says The Doctor can't be a woman should remember:
1. In "The Idiot's Lantern" (2006), David Tennant's iteration of The Doctor takes on gender roles, delivering a royal comeback:
The Doctor: Hold on a minute. You've got hands, Mr. Connolly. Two big hands. So why's that your wife's job?
Eddie: Well, it's housework, isn't it?
The Doctor: And that's a woman's job?
Eddie: Course it is!
The Doctor: Mr. Connolly, what gender is the Queen?
Eddie: She's a female.
The Doctor: And are you suggesting the Queen does the housework?
Eddie: No! No, not at all.
The Doctor: Then get busy!