Identity
The world has lost a courageous hero in the fight against anti-LGBTQ+ legislation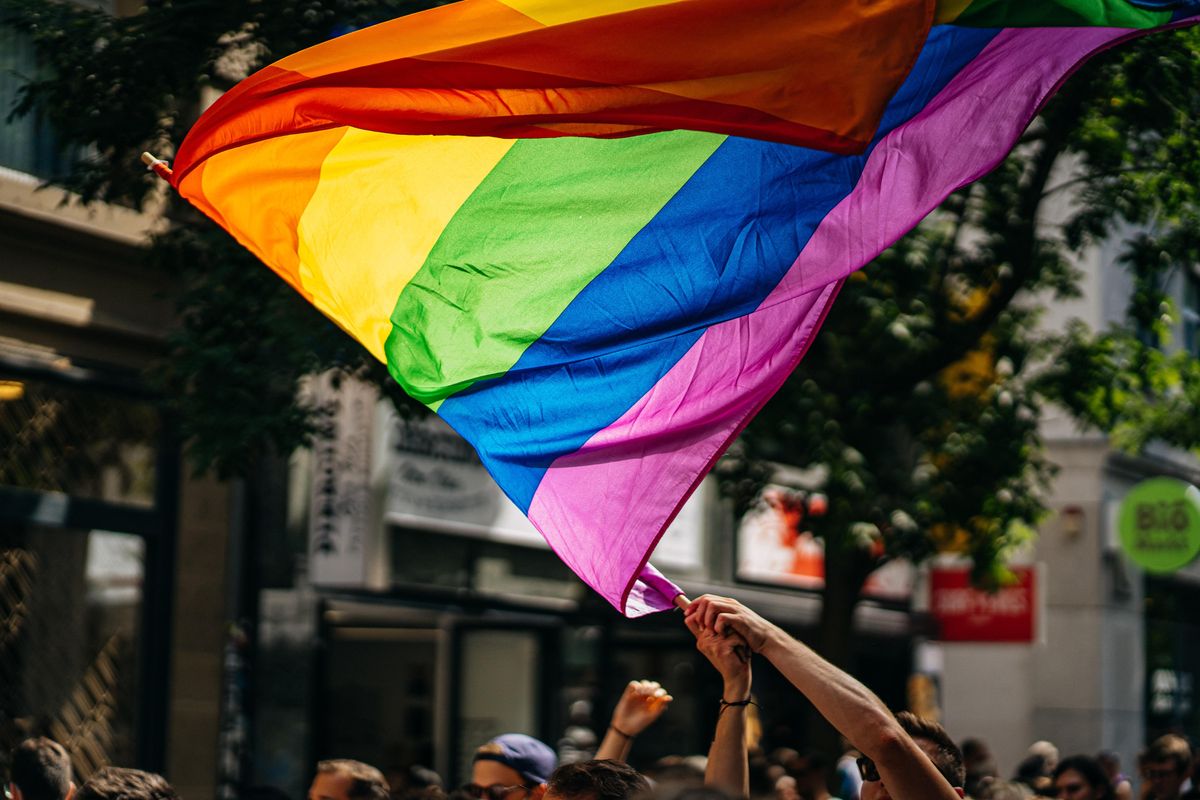 Milo Winslow was a trans rights advocate in Lincoln, Nebraska. Winslow, who was 30, passed away on March 3. He made a name for himself recently on TikTok where he spoke candidly to his 19,000 followers about his transition and his advocacy work for trans rights. He was the only trans person to testify in support of Lincoln City Council's Fairness Ordinance to expand protection for the LGBTQ+ community.
The intersection of mental health and advocacy is not talked about much outside of advocacy circles. And that's part of why it's so important for us to tell Milo's story, the legacy he leaves behind and what we can do to ensure other vulnerable people can live happy, safe and healthy lives.
The ordinance would update Title 11, which is a city code that concerns equal opportunity. There were multiple changes to the Fairness Ordinance, but the one that Winslow was specifically advocating for concerned inclusion and sexual orientation and gender expression. This would deem transgender and nonconforming people as protected members of the community against discrimination. The ordinance passed 5-0, but shortly after it was passed, a referendum petition gathered more than 18,000 signatures to contest the protections. The petition only needed 4,137 signatures to rescind the ordinance or put it to a vote.
This was not Winslow's first time testifying in support of an ordinance designed to protect members of the LGBTQ+ community from discrimination and harmful practices. In March 2021, he testified to support the ordinance that would ban conversion therapy on youth. Winslow was known for his conversation style advocacy, connecting with listeners on a deeper level and engaging with them with honesty and empathy. His friend Sarah Cohen Walker said he would "meet people where they were, finding ways to help them understand."
---
Walker highlighted Winslow's heartfelt online content and his style of presenting "in a way that brings people along. To lead with the heart. I think leading with the heart is the hard work that a lot of people don't have patience for."
Another of his friends, Khalisha Casey, told the Lincoln Journal Star that Winslow experienced a lot of trauma in his life including not being accepted by his family when he came out as gay before he began transitioning. Once he began to transition, the support he found in the gay community waned, leaving him isolated once again until he was accepted by friends he met through his advocacy work.
It was a devastating blow to Winslow when more than 18,000 people signed the petition to contest Lincoln City Council's ordinance that he had fought hard to support. He took to TikTok in tears to express his disbelief and exasperation at the whole ordeal. He made a follow-up video explaining that it was too emotionally taxing and he would be taking a step back from advocacy work. He cited not feeling that he had the support system he needed to continue that work.
The next day, Milo Winslow succumbed to his depression. Tributes on TikTok continue to pour in, while his closest friends mourn his loss in private but continue to push his message out into the world. A GoFundMe has been set up in Winslow's memory and the donations will go to a local organization that supports and advocates for trans/nonbinary/gender-expansive individuals and families.
If you are a member of the LGBTQ+ community and struggling, you can reach out to The Trevor Project at 1-866-488-7386.
If you are having thoughts about taking your own life, or know of anyone who is in need of help, please call the National Suicide Prevention Lifeline at 1-800-273-TALK (273-8255) or text "HOME" to the Crisis Text Line: 741741.