Pop Culture
Woman confronts her husband for secretly 'sexting' a teenage girl and gets shocking response
The woman discovered her husband texting, "I can't wait to see you again," to a 15-year-old.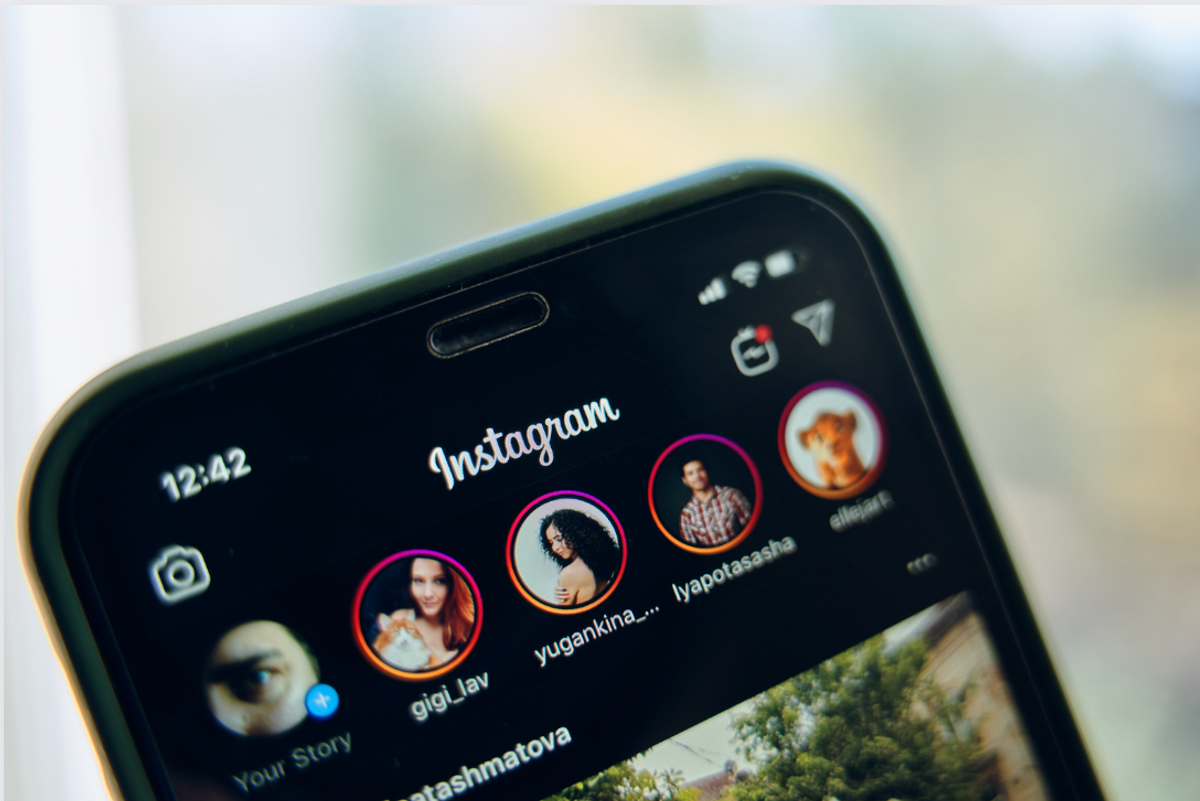 Canva
A 26-year-old woman took to Reddit to share a potential discovery about her 34-year-old husband that had her "absolutely shaking."
Here's the gist: the couple had known each other for three years and had been married for six months. Everything was going swimmingly until they stopped at a gas station on a road trip and the woman noticed her husband had Instagram on his phone—something he had adamantly never wanted.
"I opened up his phone and decided to check what it was," the woman wrote. "Upon opening it I found messages with a teenage girl."
---
The poster added that while she only saw a couple of messages sent by her husband, the ones she did see were "I love you," "I can't wait to see you again," and telling the girl, obviously between 14 and 16-years-old, that she looked "beautiful."
Fearing the worst, she concluded, "The fact he was cheating on me didn't even register in my brain and it was more so the fact that he was texting these things to someone underage. I did not have the chance to look further because he came back within 10 minutes. I don't know what to do. I am terrified, betrayed, and disgusted."
Readers seemed to only add to her alarm with less-than-sound advice, suggesting she secretly take photos of the messages before he came back, or even going so far as to steal his phone and drive off in the car without him.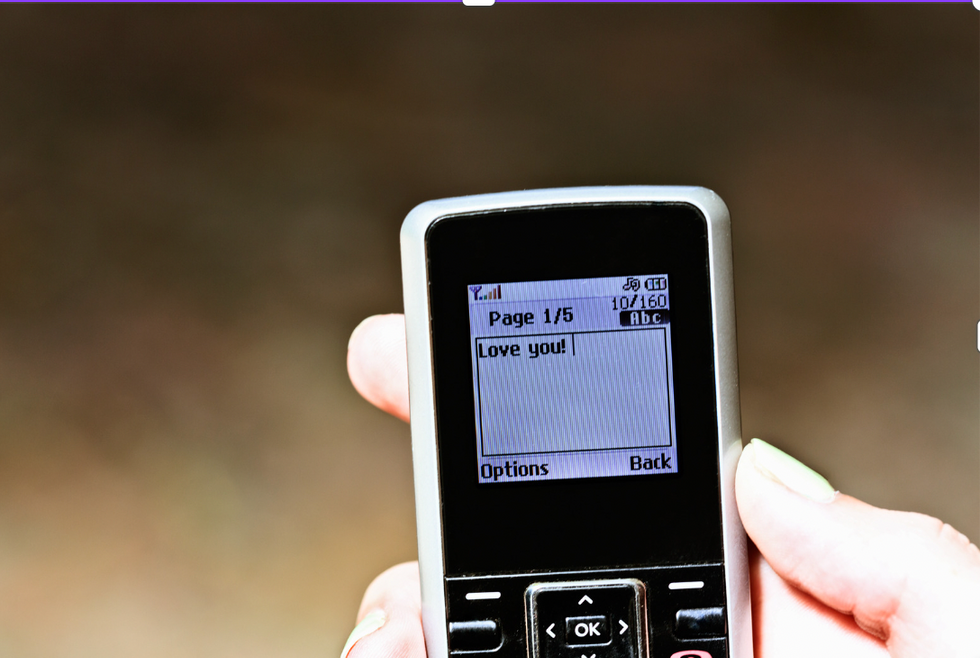 No one wants to be in this situation.
Canva
Perhaps the more rational tip was to not confront her husband until they had made it to a safe (public) location, which she did end up following, though it was excruciating. They sat together for a full four additional hours on the road, as she faked being sick to avoid being affectionate with her husband.
"I know I should go along with it and pretend for my sake, but I physically can't bring myself to," she lamented.
Finally, after not being able to take it anymore, the woman confronted her husband in their hotel room. And here's where our story takes a more uplifting turn.
"I told him I found his messages on Instagram," wrote the original poster in an update. "He immediately started apologizing and saying he wanted to tell me sooner but couldn't find the time. He was apologizing but not as intensely as what he could have done. So I confronted him about that and said 'what a lousy apology coming from a pedophile.'"
Shocked, and more than a little hurt, the husband then revealed that the 15-year-old was his daughter.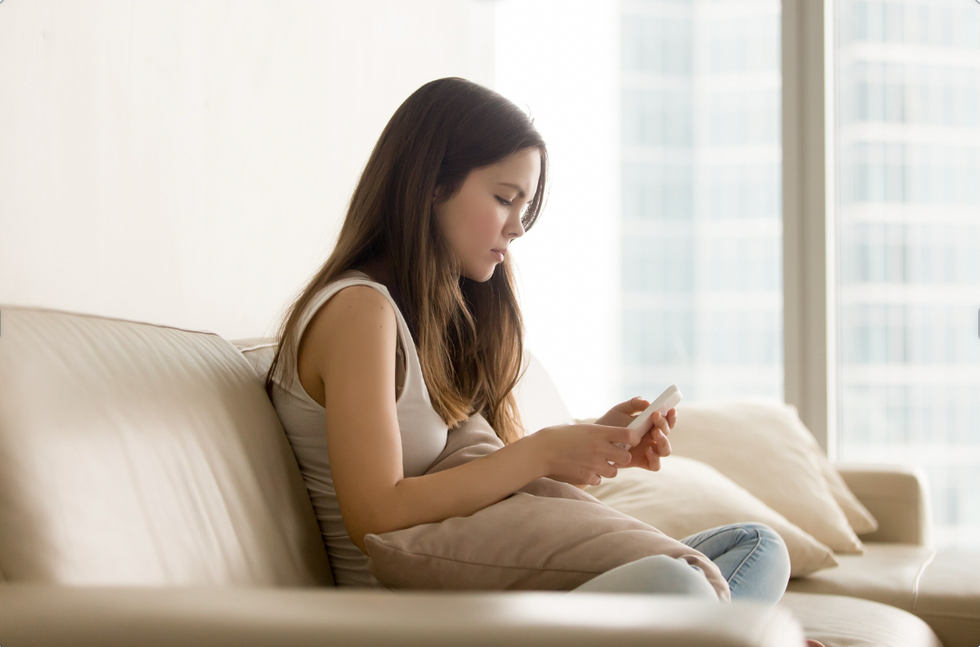 She had even sent him a "Happy Father's Day" message
Canva
Apparently, the teen (named Sarah) reached out to the man a year prior via Facebook saying that he was her father—her mother being a woman he was in a brief and fleeting relationship with at 18 and who had one day disappeared.
Six months later, the man confirmed he was in fact the father…just as the couple was getting married. Not wanting to stress his partner out with the news and wanting to protect his daughter from her "strict" mother, he forged their relationship in secret on Instagram. He even showed his wife moments when Sarah called him "dad" and wished him a "Happy Father's Day."
Granted, this Reddit story is impossible to prove as true, but as wild as it is, it's not hard to see how such a misunderstanding could occur. We don't want to assume the worst of our loved ones, but it is human instinct to detect any possible danger. That, combined with unbridled imagination, makes it easy to jump to conclusions. Plus, the advice she received in the comments probably only added to her paranoia.
Similarly, though honesty is paramount to keeping a healthy relationship, there's no easy way of breaking that kind of news. So, while it might have been best for the husband to come clean early, it's also easy to see how the anxiety of not wanting to ruin a marriage that had only just begun might have prevented him from feeling brave enough to do so.
In other words—if we are to assume this situation did actually happen, mistakes were made on both sides, but a compassionate view can see where each side is coming from.
Luckily, the woman concluded the saga by taking accountability and showing true remorse for her actions. Both partners ended up showing empathy for the other, and understood "why the course of events played out this way."
Whether or not this story did happen, it's easy to see how it
could
happen. And it still contains a valuable lesson about transparency, discernment and above all, forgiveness.