Mental Health
Why therapists are sounding the alarm on big box therapy companies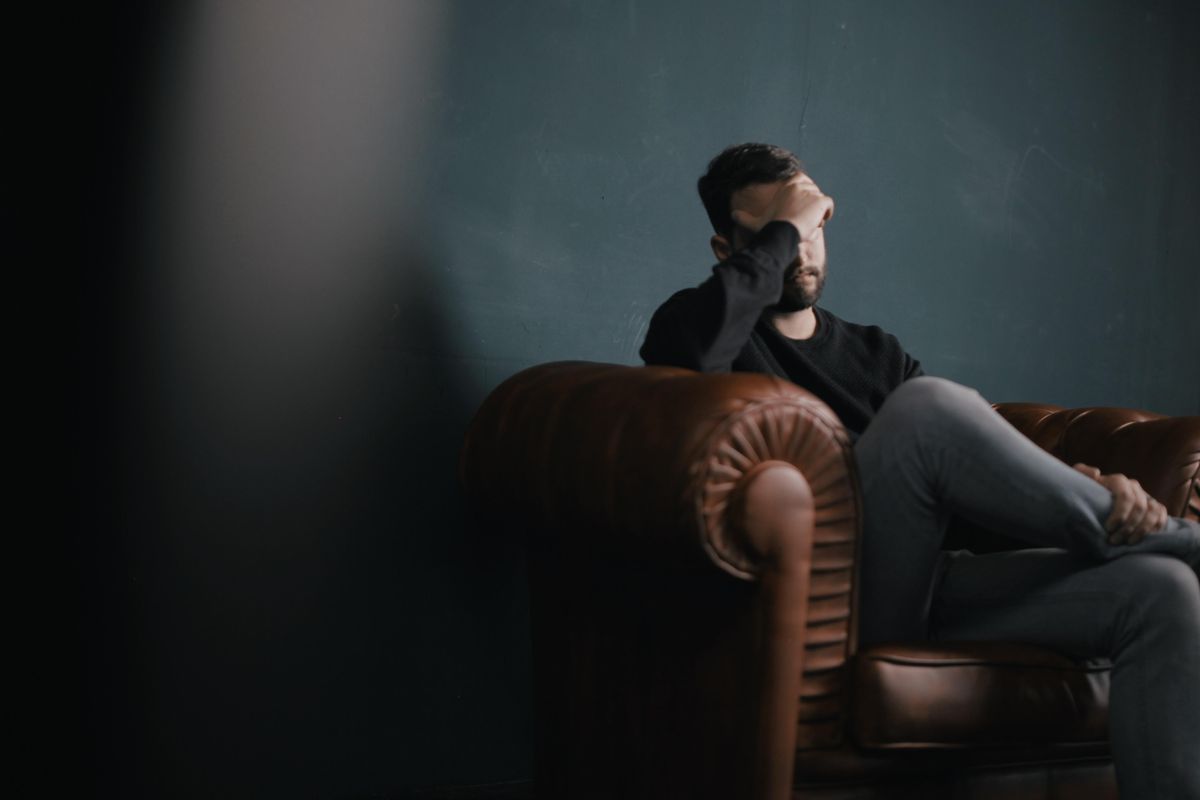 Given the state of the world we have all been living in for the last two-plus years, it's no surprise that therapists are in high demand right now, and have been throughout the pandemic. Many therapists have long waiting lists and are taking on more clients than they normally would just to meet the need. New private practices are opening frequently to provide quality mental health care that people so desperately need in these (still) unprecedented times. But something else is happening simultaneously. Large tech companies have cropped up promising mental health care, and even promising to get patients in with a same-day appointments. On the surface, this seems like it should be a good thing. After all, these companies are helping to meet the growing and overwhelming demand for mental health care, so we should make room for them, right? At least that's what most would think.
I've been in the mental health field since 2006, and have been in and around mental health from a professional standpoint, and therapists have been raising concerns about these large platforms for quite a while. In fact, one therapist made it his mission to show his followers on TikTok what the fine print of one mental health platform's terms and conditions said. Viewers were shocked to hear, and read, as the therapist pulled the information from the company's actual website in real time, that clients' information was being sold to third parties for advertising purposes. This wasn't hidden in microscopic print, it was there within the terms and conditions in plain print. But some companies bank on consumers not reading the terms of their agreement. Many people will quickly scroll through to get to the bottom of the long legal information and click the button to simply move to the next part of the process.
---
This therapist did the reading for you in an effort to honor his professional ethical code and protect clients. The company fought back against the claims and changed the language, all very publicly on TikTok, but it was only the language that changed, not the terms. When the therapist pointed this out, the company continued to publicly feud with the therapist on the social platform.
Now, at this point you may be wondering why I'm not using this therapist's name, telling you where to find him and calling out this platform. It's because when the company continued to mislead its consumers and continued to have its feet held to the fire by this ridiculously brave therapist, the mega large platform sent a cease and desist with the threat to sue this small private practice owner. It forced the therapist to remove any trace of anything unappealing he had said about this company, and he is no longer permitted to discuss the disturbing things he uncovered.
As a therapist, I feel a duty to protect this other therapist from any further threat that may come from this mega company, and to do so, allow him to remain as anonymous as possible. Nevertheless, it feels important to reveal the lengths to which one of these companies is willing to go to keep consumers in the dark about its fine print items. Therapists have an ethical obligation to protect their clients from exploitation, and it would absolutely violate ethical codes to sell client data.
When you meet with a licensed therapist your information is protected by the Health Insurance Portability and Accountability Act (HIPAA), which means we could get into trouble with our licensing boards and in some cases, depending on the level of breach, it could be criminal. Big box therapy companies seem to have found a loophole around this as the companies may not be billed as "therapy" but as lay counseling services, which is something anyone with life experience can do. A therapist who runs the YouTube account Private Practice Skills discusses this and why she was not comfortable putting her license on the line for a company that may not be bound by HIPAA. Privacy is a huge deal in the therapeutic relationship and you won't find too many therapists willing to risk the privacy of their clients for any amount of money.
Money brings me to my next point. Many of these big box therapy companies such as Talkspace, BetterHelp, Happier Living, and so on, pay their therapists poorly. They seem to prey on therapists who have just recently earned their licenses and want to work for themselves, but may not know how to. Companies like these use the 1099 model to give therapists a sense of autonomy over their schedules, but in the case of at least one of these companies, therapists have had their pay affected by not responding to client's texts in the middle of the night due to an arbitrary timeline the company has enforced. Let me be clear, the expectation to be readily available to your clients at all times is unrealistic and damaging to the client and the therapeutic relationship.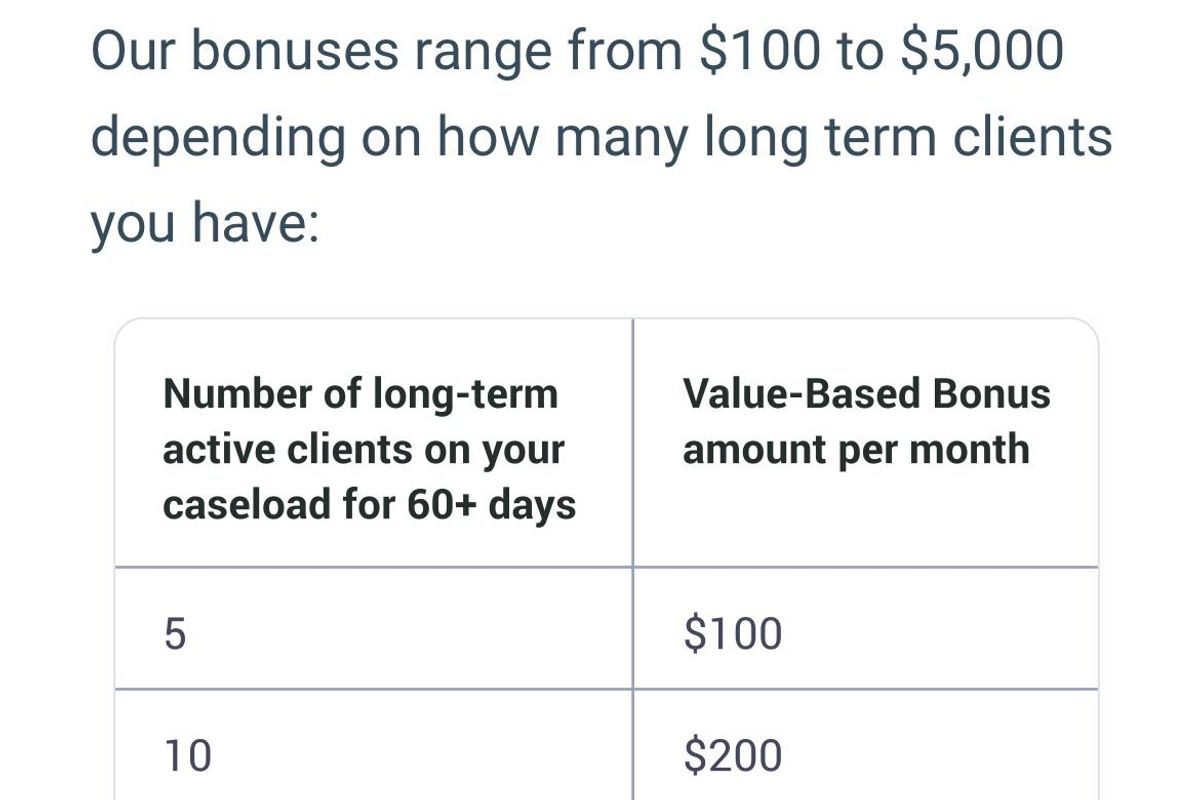 Bonus ranges for client retention.
TalkSpace therapist FAQ section
Therapists teach their clients skills that they are supposed to learn to utilize in between sessions with the hope that eventually they will not need a therapist to continually reinforce these skills as they will become a reflex. When a client is given access to a therapist whenever they would like between sessions it creates a reliance on the therapist to be an emotional barometer and regulator, which is not what a therapist is for. Most therapists' ultimate goal is to work themselves out of a job. They want their clients to get to a point where they no longer need them. That's a good thing. We welcome you back should something change, or we offer maintenance sessions on a spread-out basis like once a month or every six weeks until the client is feeling confident enough to be without a therapist.
Some of these platforms build dependency and often their policies go up against a therapist's professional ethics. One of these companies offers a bonus for client retention. Meaning if the client stays longer than what may be therapeutically necessary, then the therapist gets a monetary bonus. Does this mean all clients that stay long-term with this company don't need the therapy? No. It means that some therapists may feel pressured to retain clients who are ready to discharge in order to receive a bonus.
The pay is so low for a licensed therapist in this situation that unless you see 30 to 40 clients a week, you're not making enough to make ends meet and pay off student loans. Seeing this many clients a week doesn't leave room for administrative tasks that are required, and in a setup like these companies it is likely to be unpaid time. For every client, you have to have a treatment plan completed at the start of therapy and progress notes after every session. If they're only being paid for the client contact, when are therapists supposed to do these tasks? There's also finding resources to use in sessions, looking for assessments or referral sources, and other behind-the-scenes tasks that clients know very little about.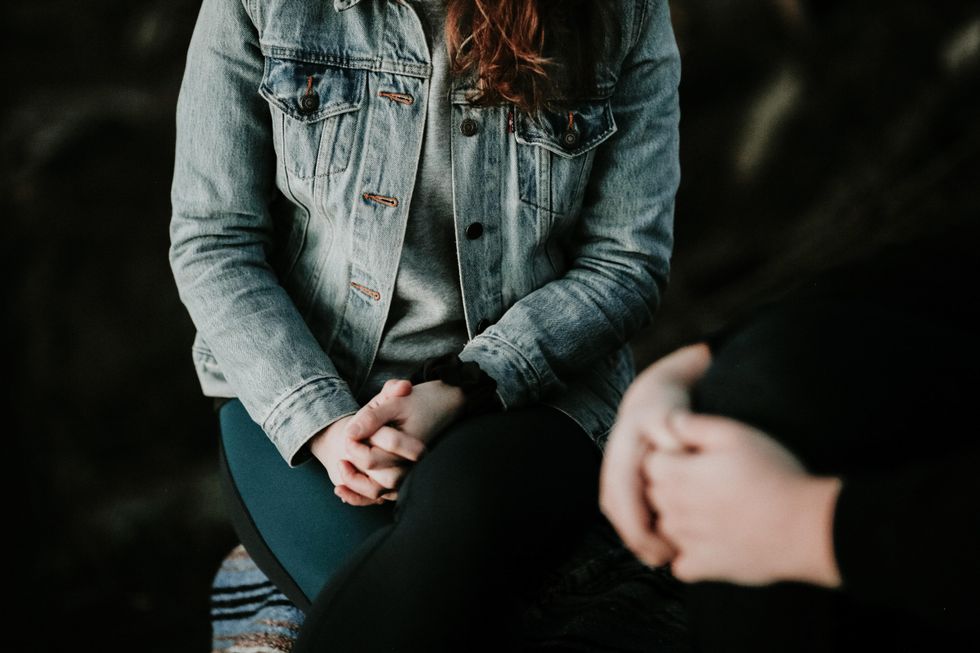 Photo by
Priscilla Du Preez
on
Unsplash
I interviewed with one of these companies and declined the offer after explaining the ethical dilemma it would put me in, and the inevitable burnout I would experience. This particular company wanted its therapists to see 12 clients a day with a 30-minute lunch break. The average therapist in private practice sees between five and six clients per day. Some therapists choose to see up to 8 or 9 a day, but they are few and far between. The therapists that do choose that greater load, usually do so in order to take a day or two off during the work week. Twelve clients a day averages out to 60 clients a week, which is even more than some of the other platforms require to be considered full time.
When I made the company aware of ethical concerns due to the sheer volume of clients they were expecting therapists to see, I was contacted by the VP of the company. I again explained the concern, and while at first they sounded empathetic, the tone changed to indifferent and the call ended with no resolution. I'm still listed on the site as a therapist, which I discovered recently, though I've never been employed by them.
There is really so much more to dive into, and I could write a book about the concerns raised by licensed therapists about these big-box therapy companies, but the key takeaway is if you need mental health care it's best to find a therapist in private practice. When money is an issue, many therapists offer sliding scale fees to make it affordable and some even offer pro bono spots. You can find therapists offering reduced rate fees on Open Path Psychotherapy Collective.
If virtual therapy is preferable to you due to time constraints, many therapists are now offering virtual therapy as an option. If you still can't find a therapist, there is no shame in using one of these platforms because most employ licensed therapists and your mental health is our number one priority. One can understand the appeal and affordability of these large platforms and it's important to do whatever you can to look after your well-being. Just be sure to read the fine print.