Well Being
The upside to living with mental illness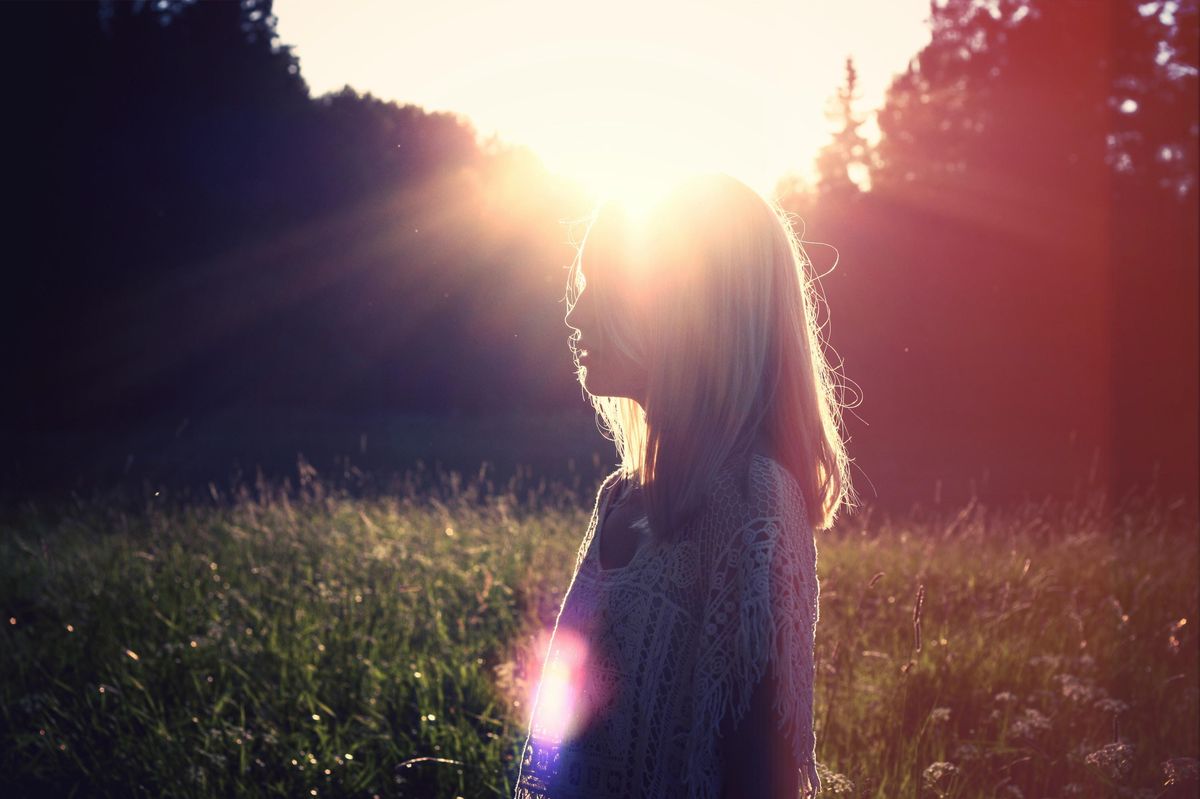 When it comes to living with mental illness, the notion of gratitude may seem obscure. After all, depression hasn't always made me a good person, or parent. It has affected my friendships and relationships, making me a shitty daughter, mother and wife. It has negatively impacted my work. I've quit (and lost) jobs due to my poor mental health. And I withdraw from everyone — and thing — when I'm in the midst of a depressive episode. I turn off the lights and hide beneath the covers, shutting the door on those I care about and love. In short, depression sucks. Living with a long-term mental illness sucks. But it's not all bad. In spite of the hurt, loneliness, isolation, shame and pain, there are many upsides to living with mental illness, and I am thankful for depression — and my diagnosis. I am thankful for my mental health condition.
---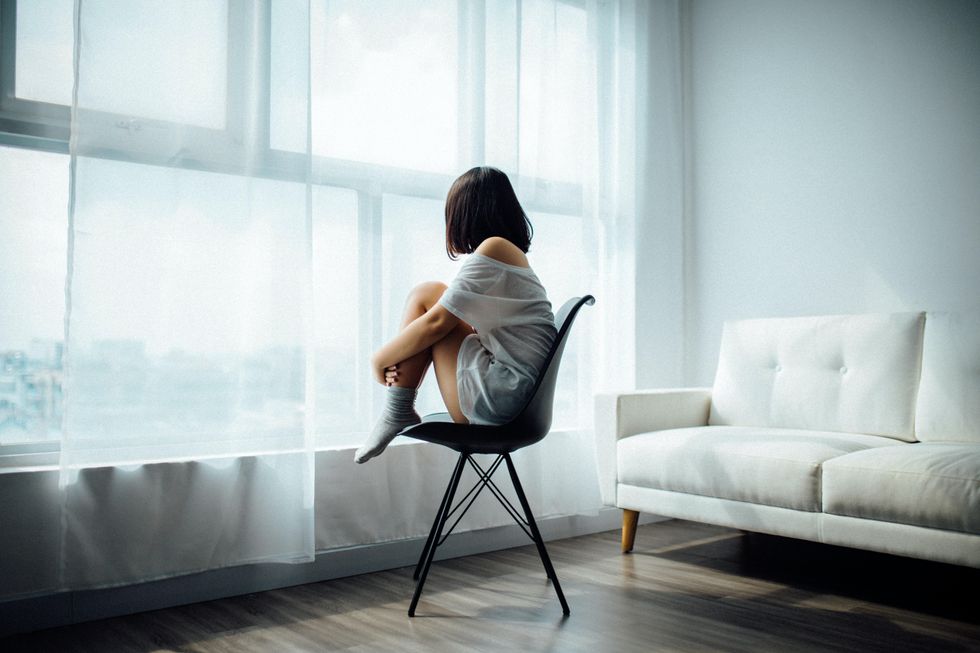 woman sitting on black chair in front of glass-panel window with white curtains Photo by Anthony Tran on Unsplash
You see, depression has given me many gifts. Because of my illness, I am able to appreciate the little things more. When I am well, I stop to smell the proverbial roses. I take in the "sights." Because of my illness, I know my value. I realize my worth, i.e. when I am well, I recognize my power — and my strength. I know that I am more than a feeling, mood or diagnosis. I also know that I have survived "episodes" before and can survive them again because I am a fighter. I am strong. And I've made friends because — not in spite — of my illness. Some of the best relationships in my life were forged in the fire. They were formed during depressive episodes and solidified over shared struggles. Over the difficulties we faced and our plight.
Depression has made me resilient. My mental illness has taught me that no matter what life throws at me, I have a chance. It might not be the best chance, or an opportune one, but it is a chance. And it's what you do with those chances that counts. (And yes, sometimes getting up is resilient. Showering and showing up is courageous and strong.)
Depression has made me passionate. When I am well, it is clear to me how lucky I am and I do not want to waste one moment. I pursue my dreams with fervor and intention. I live life like tomorrow was not promised. I fight for my ambitions, aspirations, happiness and dreams.
Depression has made me humble. Over the course of two decades I've learned that I cannot do this alone. I need — and deserve — help. If you live with a mental illness, know that you do too.
Depression has made me appreciate my friends and family more because their love is vast and endless. Even when I am sick and withdraw, from them and the world, they do not give up on me. Their love knows no bounds.
Depression has made me empathetic. Having struggled — a lot — I sympathize when others are hurt or in pain. My capacity for compassion is like a well, endless and deep.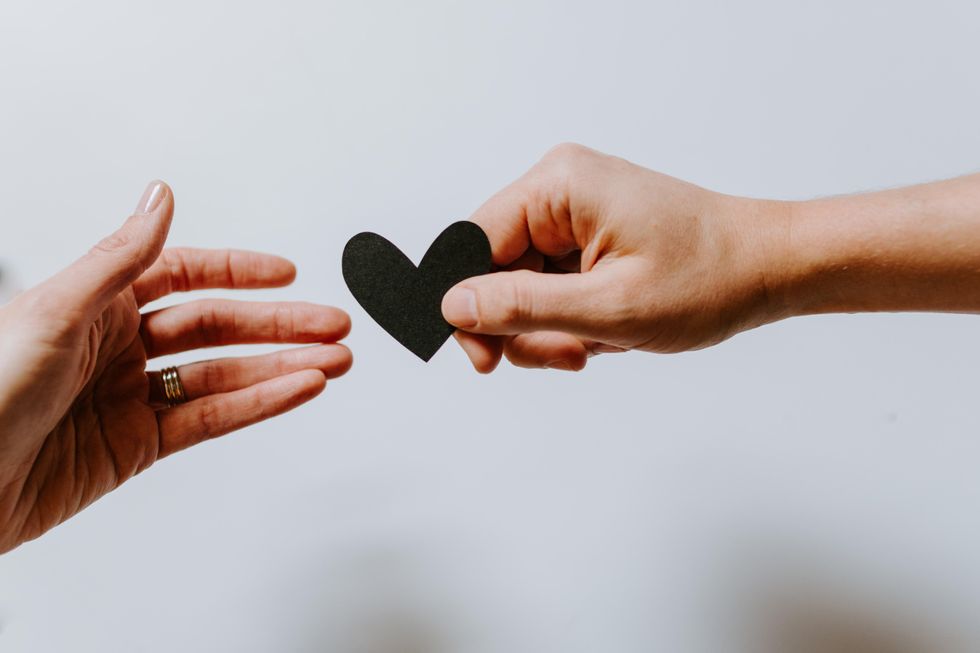 person reaching black heart cutout paper Photo by Kelly Sikkema on Unsplash
And depression has made me a better person and parent. Because of my depression, I am a better mom. How so? Because my depression is teaching my daughter many things. During my episodes, she learns about self-care, and how to ask for help. It's okay to take a break, for example. She is learning the power of self-awareness and the gift of saying no. When I am well, my daughter and I talk (ad nauseum) about her feelings. We discuss emotions like sadness, anger, hurt, and pain. And she is learning how to process each one.
Make no mistake: I don't like living with depression. I wish I would wake up one day and the veil would be lifted. My disease would be gone. I also know I'm extremely lucky. I have the tools and resources necessary to combat my illness. My therapist and psychiatrist are excellent. My medication is well-managed and working, at least right now. But after 20-plus years living with depression — and a smattering of other mental health conditions — the lessons which I've learned which cannot be dismissed. I wouldn't trade my experience for anything in the world.
So take that, dearest depression. Take that, my old "friend." Because I'm living better with you and in spite of you. I'm surviving and thriving today because of my diagnosis and disease.