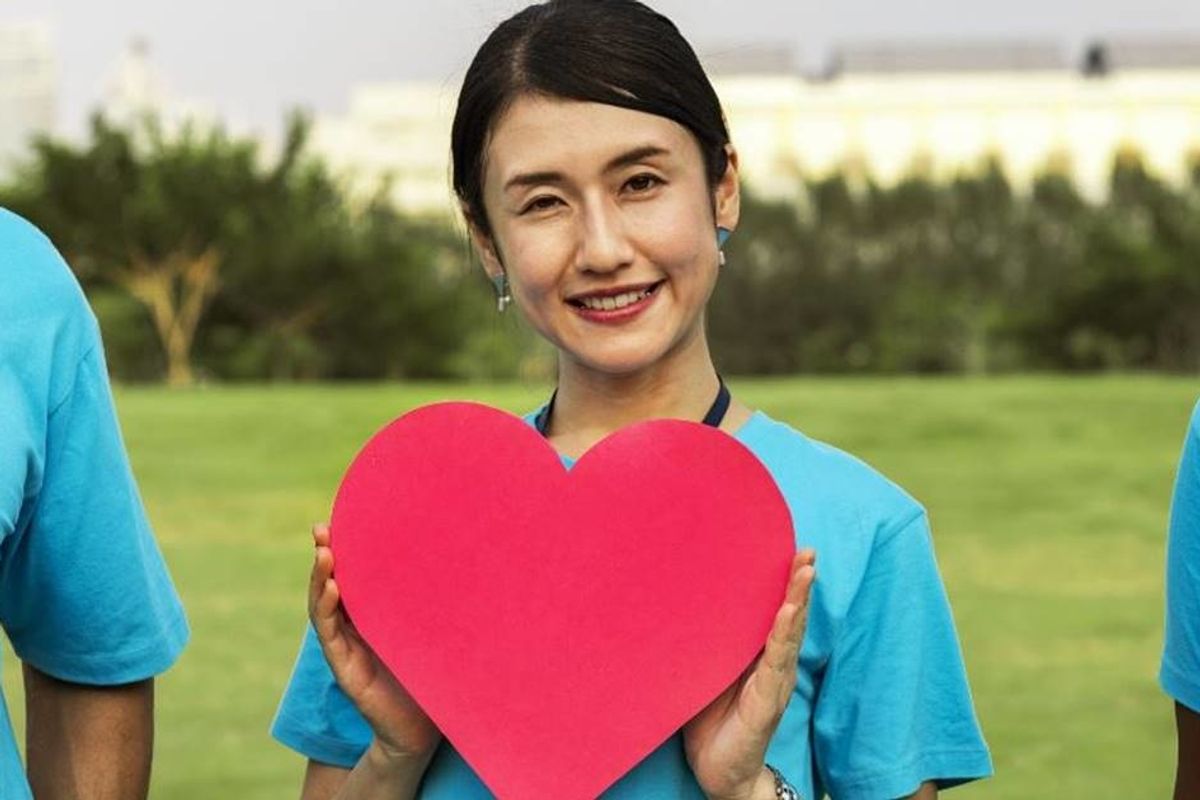 via PixaBay
We live in a world that tempts us every day to be less empathetic. Whether it's the conflict-driven world of social media, the daily disasters we see on the news, or the victims of mental illness we see on the streets. Seeing and feeling others' pain can be overwhelming.
However, as humans we are hard-wired to be empathetic. We aren't just self-serving beings whose relationships are wholly transnational in nature. We have evolved to give without receiving, to feel for those we've never met, and to cooperate and provide mutual aid in our communities.
---
Roman Krznaric, Ph.D., a founding faculty member of The School of Life in London and empathy adviser to the United Nations, made a list of six ways that we can cultivate empathy to be better members of our community and planet.
Habit 1: Cultivate curiosity about strangers
Highly empathetic people are very interested in strangers. They will chat with the person behind them in line at the supermarket and crack a joke or two with the gas station teller.
But cultivating curiosity in others isn't just about small talk. Krznaric believes one of the best ways to cultivate this curiosity is to challenge yourself to have one conversation with a stranger a week. "All it requires is courage," he wrote.
Habit 2: Challenge prejudices and discover commonalities
It's very easy to label other people based on their social identities, e.g. "soccer mom" or "hipster." These labels often prevent us from getting to really know them or explore our commonalities.
To cultivate an attitude of empathy, try to engage in label-free thinking, and focus on the things you share in common instead.
Habit 3: Try another person's life

Sometimes our lifestyles become so ingrained that that those who live differently than us become increasingly foreign. To break that cycle, why not try someone else's life on for a while?
"If you are religiously observant, try a 'God Swap,' attending the services of faiths different from your own, including a meeting of Humanists," Krznaric writes. "Or if you're an atheist, try attending different churches! Spend your next vacation living and volunteering in a village in a developing country."
Habit 4: Listen hard—and open up
Krznaric says there are two different traits required for being an empathetic conversationalist: radical listening and vulnerability.
"What is essential is our ability to be present to what's really going on within—to the unique feelings and needs a person is experiencing in that very moment," Marshall Rosenberg, psychologist and founder of Non-Violent Communication (NVC), said about radical listening.
Vulnerability involves "removing our masks and revealing our feelings to someone is vital for creating a strong empathic bond," Krznaric writes. Whereas "empathy is a two-way street that, at its best, is built upon mutual understanding—an exchange of our most important beliefs and experiences."
Habit 5: Inspire mass action and social change
One can increase their own empathetic abilities by supporting organizations that encourage its growth in the world. Krznaric recommends Canada's pioneering Roots of Empathy, a teaching program that has benefited over a million school kids.
We can also help sow the seeds of empathy by creating spaces in social media for it to flourish. Krznaric believes that social media can convince us to care deeply about the suffering of distant strangers.
Habit 6: Develop an ambitious imagination

It's important to empathize with people who we perceive as "enemies." Understanding those with whom we disagree or are in engaged in conflict with, gives us a strategic ability to help change their course or come to a compromise.
This is known as "instrumental empathy" and it can go a long way.