More
4 minutes of silence can boost your empathy for others. Watch as refugees try it out.
We could all benefit from breaking down some of the walls in our lives.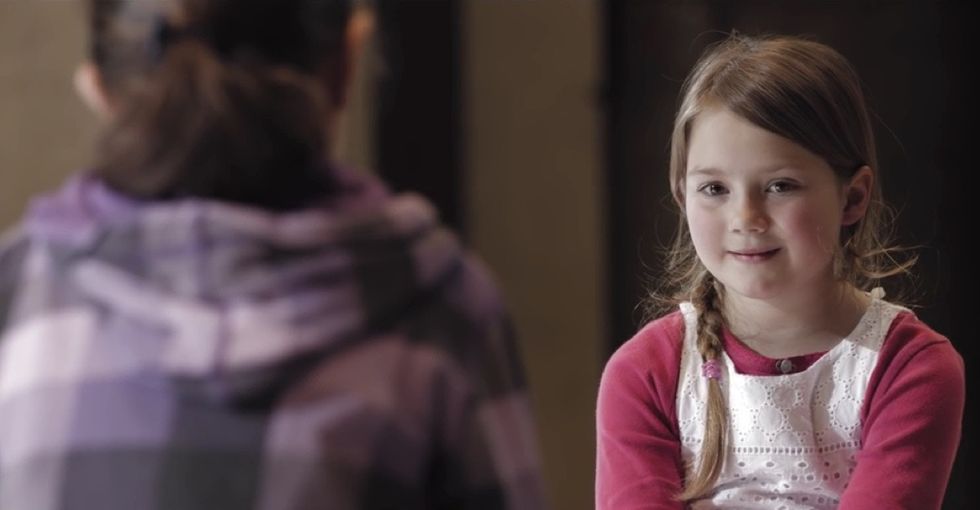 Images via Amnesty Poland
This article originally appeared on 05.26.16

You'd be hard-pressed to find a place on Earth with more wall-based symbolism than Berlin, Germany.
But there, in the heart of Germany's capital city, strangers sat across from one another, staring into each other's eyes. To the uninitiated, it may look as though you've witnessed some sort of icy standoff. The truth, however, couldn't be more different.
This was about tearing down walls between people.
---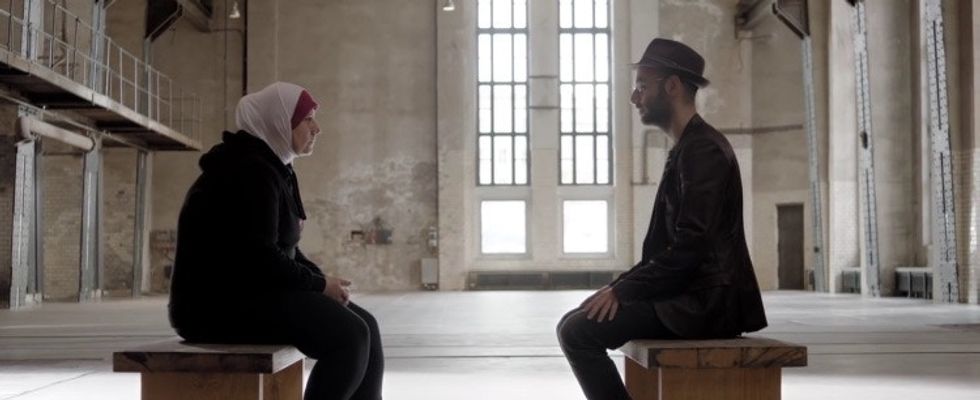 Amnesty International recently released a video in which they show strangers breaking down barriers with the help of eye contact.
The refugee crisis is a contentious issue worldwide. Reasonable people can disagree about the right path forward in finding homes for people displaced by conflict or economic crisis. What's sometimes missing from this conversation, it seems, is empathy.
But what if we could inject some empathy into that debate? And what if it was as easy as making eye contact?
Refugees sat across from Europeans. In many cases, the two parties didn't even share a language; all they had was eye contact. The organization's theory? That it should be enough.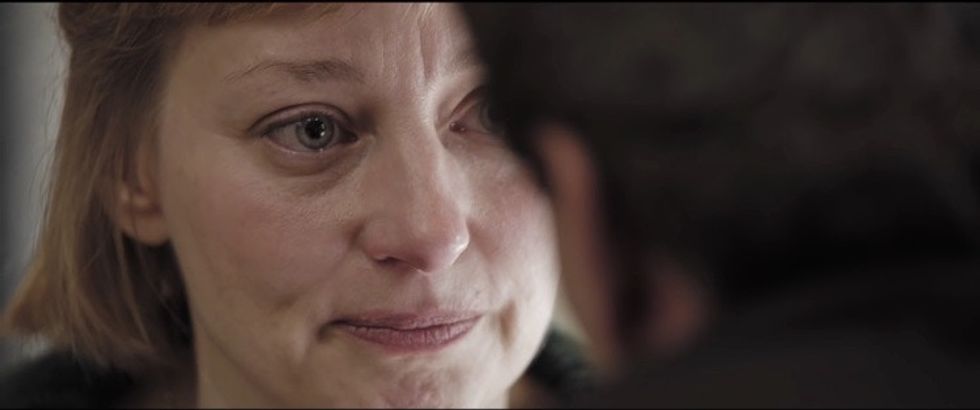 The video's a powerful look at what it means to share in our common humanity. The eye contact bit? That comes from psychologist Arthur Aron.
Aron's 1997 study, "The Experimental Generation of Interpersonal Closeness," put forth the idea that a bond between two strangers can be created quickly through physical proximity and an exchange of specific personal information. In additional studies, Aron found that closeness and bonding can sometimes develop even more strongly through sustained eye contact.
In the nearly 20 years since publishing, Aron's work — which has often been presented in a sort of "here's how to fall in love in less than an hour" type of way — has seen a bit of an online resurgence and for good reason: It seems to work. Pretty neat, right?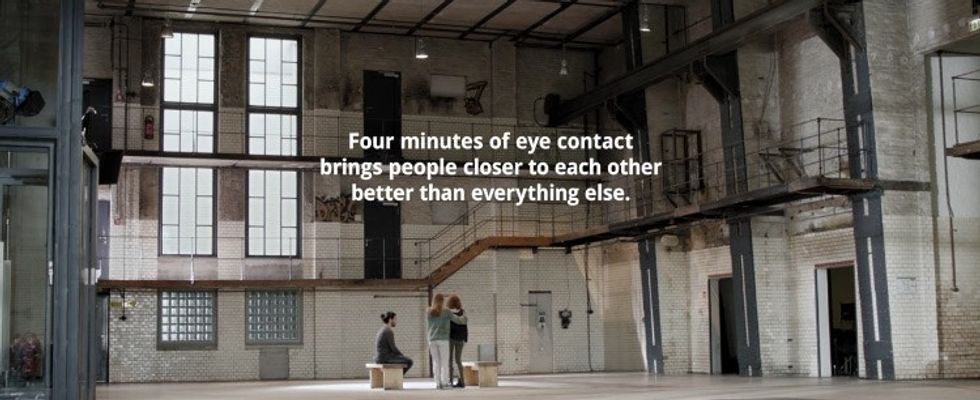 Refugees and borders aside, there are some related studies that have concluded roughly the same thing: Simply existing and interacting with other people can help you empathize with them.
For example, a 1997 study by Gregory Herek of the University of California at Davis suggests that straight people who personally know gay people are more likely to be accepting of gay and lesbian men and women. Further, the more gay people they know, the more likely they are to be cool about everything.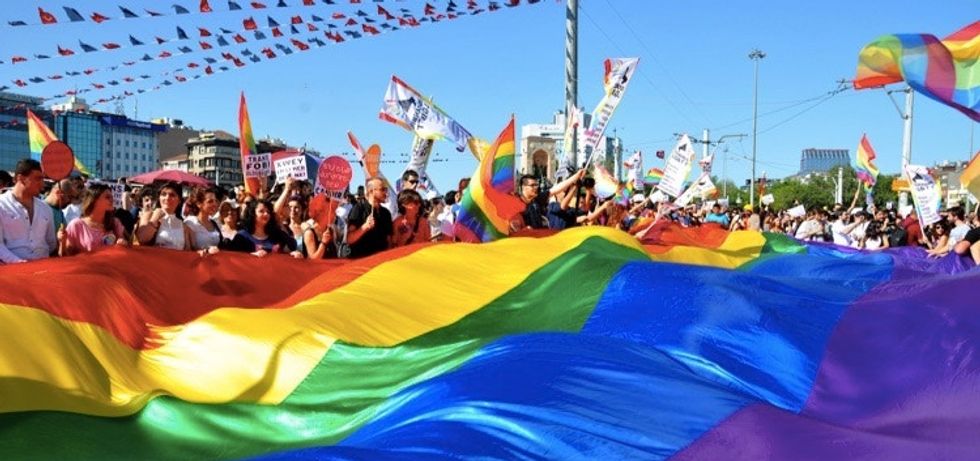 Basically, these studies confirm the old adage: It's hard to hate what you know.
If you personally know someone from a misunderstood group of people — whether that's based on refugee status, gender, religion, sexual orientation, or other often generalized factors — it's a whole lot harder to make sweeping statements about that group.
We've all got walls of our own that we wrestle with every day. What's important is that we're always working to tear them down.
So while you and I may not have been in that room in Berlin, there are almost certainly situations in which we, as a society, can benefit from making use of these same tactics in our own lives.
You can watch Amnesty International's video, "Look Beyond Borders," below.
Clarification 11/02/2017: This post was updated to clarify that Aron's 1997 publication did not explicitly discuss his research into eye contact.