Podcast
Upworthy Weekly podcast: Harry Styles' teacher, optimistic women live longer, jam of the summer
What are Alison Rosen and Tod Perry talking about this week? Optimistic people live longer, George Lucas' thoughts on happiness and Victoria's real secret. Listen and subscribe today!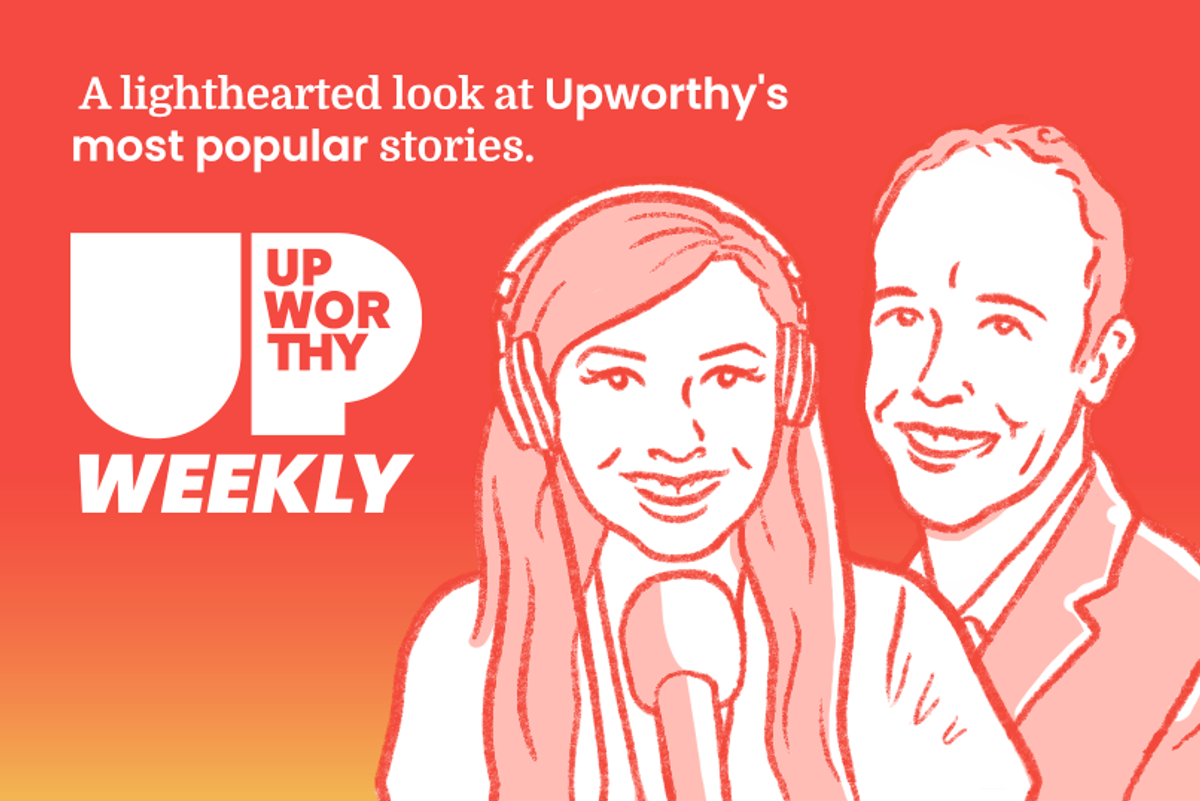 In an episode that's filled with self-help advice, Alison and Tod learn that people who have a positive outlook tend to live longer. They also examine "Star Wars" creator George Lucas' thoughts on happiness.
Plus, a songwriter named Jax has written the "jam of the summer" that reveals Victoria's secret and Tod's mind is blown by avocado toast.
Subscribe now on Apple Podcasts, Google Podcasts, Spotify, Stitcher, or iHeart Radio.
---