Let's Do More Together
Two heroic teachers refuse to let a pandemic stop them from reaching underserved youth in their communities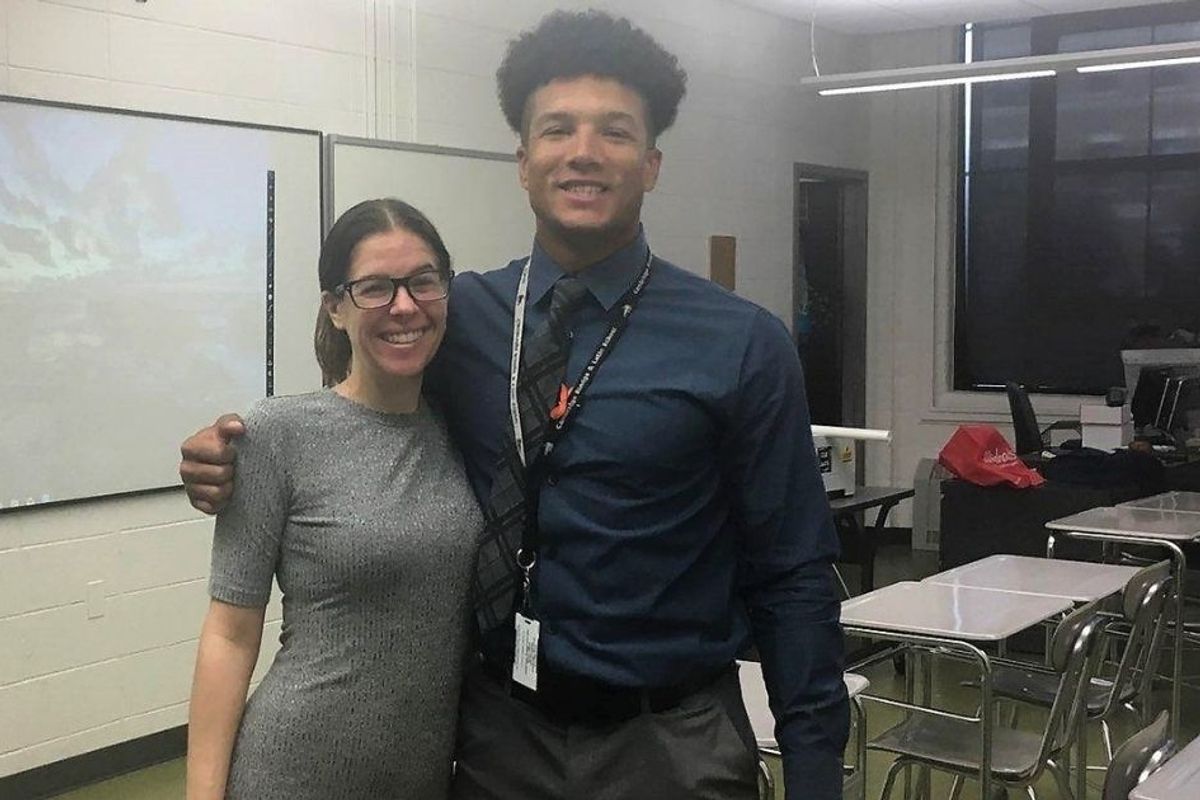 Photo courtesy of Lily Read
True
Now more than ever, teachers are America's unsung heroes. They are taking on the overwhelming task of not only educating our children but finding creative and effective ways to do it in an unpredictable virtual learning environment.
Lily Read and Justin Bernard, two Massachusetts educators from one of the most diverse public high schools in the U.S. (over 25 different languages are spoken in the student body!), feel ready to meet the challenges of this unprecedented school year. Their goal: find ways to make virtual education "as joyful as possible" to help support teenagers during quarantine.
"Our school is very economically, racially, and linguistically diverse," said Read, "which means meeting the needs for all those students is incredibly complex." That wide range of diversity means that they spend a lot of time in professional development, preparing to meet students where they are. This summer, educators in their district spent weeks learning everything from how to provide emotional and social support via virtual platforms, to meeting 504 plans and Individual Educational Plans for disabled students virtually, to mastering the various online programs necessary for instruction.

Bernard, now in his fifth year of teaching, also coaches the high school football team. Prior to the pandemic, there were clear expectations for student athletes, with clear goals and incentives to keep their grades up. Now, Bernard is concerned that student athletes will begin to fall through the cracks without the structure of physically going to school each day, and he is on a mission to do everything he can to keep that from happening.
---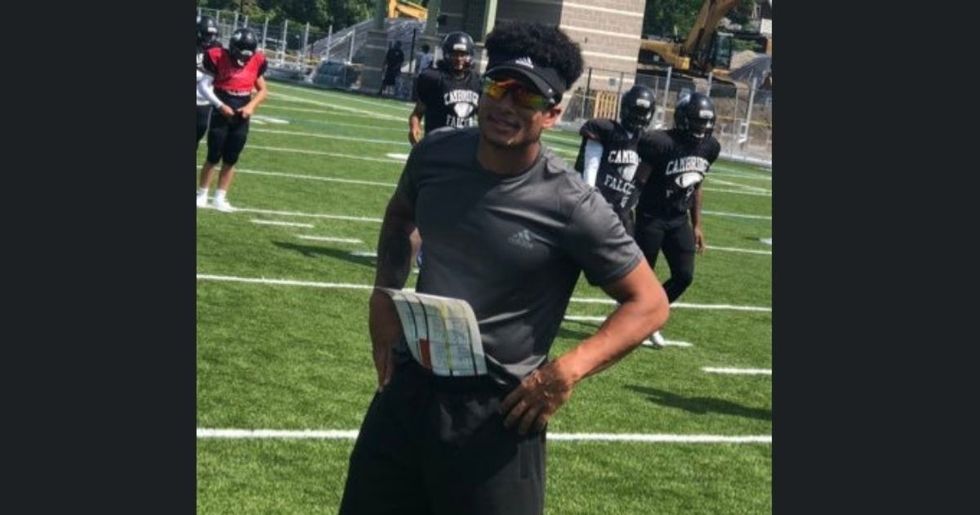 Photo courtesy of Justin Bernard
"We have students from all different backgrounds and sports are important to them, not just because they have fun, but also because it also involves study hall, team building stuff, accountability for staying on top of their grades, and making sure they are going to class." When Covid-19 hit, all of that disappeared and students felt the impact immediately. Bernard stepped in to open spaces for socially distant workouts to provide a sense of normalcy. And in the months since the onset of the pandemic, he began running study halls for his football players, checking in and keeping communication open to support the kids as much as possible beyond the field and the classroom.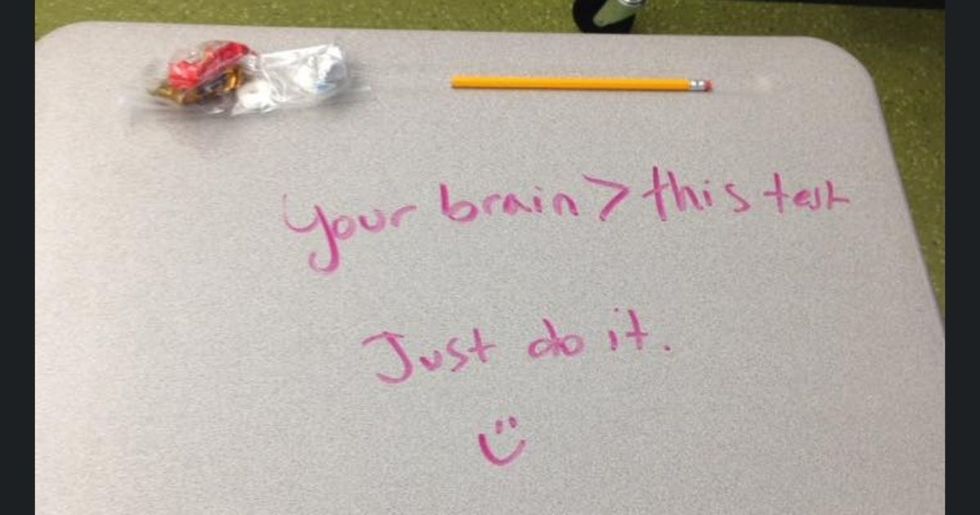 Photo courtesy of Lily Read
"Aside from a child's home, no other setting has more influence on a child's health and well-being than their school," according to the Center for Disease Control. Schools not only provide educational instruction, but also social and emotional guidance, predictability, meals, and safety. When schools unexpectedly shut down in March 2020 due to Covid-19, over 56 million students lost access to that safety net.

Lack of structure and supervision aren't the only challenges students face as they transition into a virtual learning environment. With virtual learning, their home lives are now on display. Read recognized this immediately when students expressed their concerns. "One of the things that we know is an issue for a lot of our students is the fact that they may live in situations that are maybe not conducive to showing their classmates on Zoom or Google Meets...it just causes them additional stress."
Because of this, one of the things she did to prepare for this school year involved buying every trifold poster board she could find—really brightly colored ones—and offer them to her students to decorate and put behind themselves when they are in "class." Read plans to personally deliver the boards to students and/or meet them at a local park so they can pick up art supplies and poster boards and hopes to make the project fun. "We are hoping this will get kids to have more face time because we know that having students on camera is actually going to benefit them if we do so in a way that will avoid actually increasing their anxiety."
The transition from in-person instruction to virtual classrooms isn't easy, but kids need structure—especially those who live in high-risk environments. And educators are thinking creatively to solve the challenges that students are facing, again reminding us how valuable teachers are to the future of our society.
"We are committed to doing everything we can to help our students feel safe, loved, supported, and keep them learning. No matter what happens in the next few months, we are all experiencing these challenges together—and we will overcome them, together," said Read.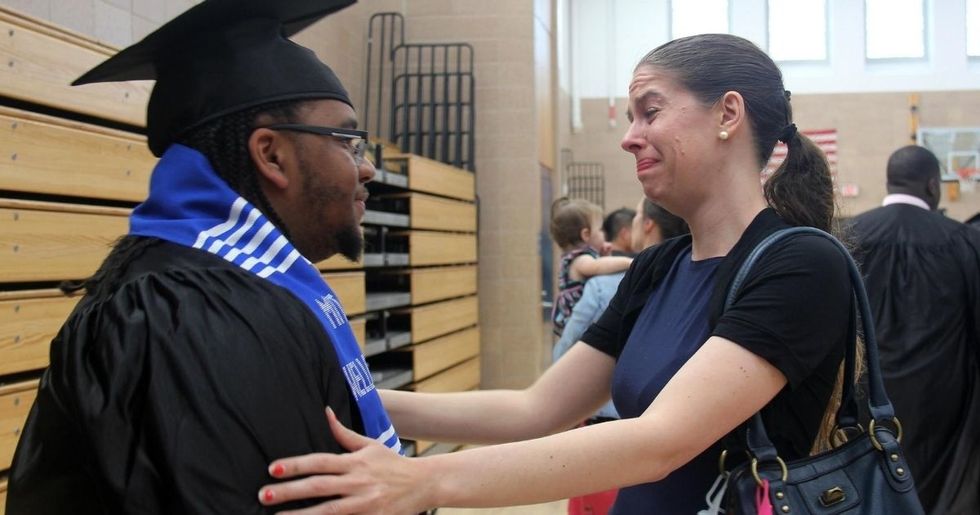 Photo courtesy of Lily Read
Another hurdle is figuring out how to virtually teach the incoming preschoolers and kindergarteners who are not yet able to read or type and getting crucial internet access to those families. Teaching a room full of wiggly 4-year-olds is challenging in a regular classroom setting—finding ways to keep them engaged through a screen is a whole new level of difficulty.

These concerns are part of the reason why getting kids back in school (safely!) and with equitable access to technology has been the top priority of educators and parents. Procter & Gamble and United Way are working together to bridge the digital divide. No matter what age, in times when kids can't be in the classroom, families need to have affordable internet so they can stay on track with their education; otherwise, students will fall further behind.
If you would like to help teachers and families during this incredibly challenging time, P&G Good Everyday make it easy by turning your everyday actions into extraordinary acts of good.