Most Shared
'You've decided that the portion of your base that is absolutely racist is so significant, so valuable that you hesitate ... to risk turning them off.'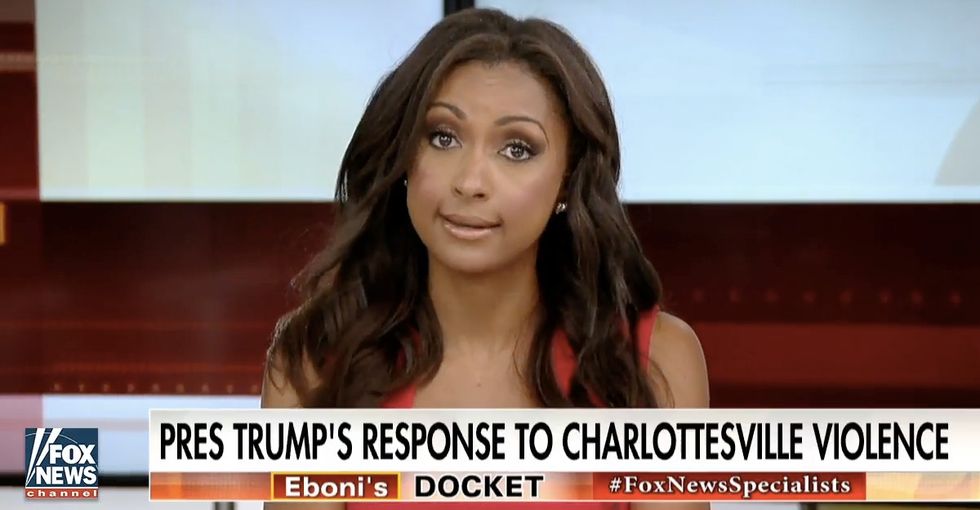 It's not every day you see a Fox News host take Donald Trump to task, but Eboni K. Williams did just that on the Aug. 14 episode of "Fox News Specialists."
After Trump's tepid response to white supremacist violence in Charlottesville, Williams — who, like many on the network, is generally pretty supportive of Trump and his agenda — tore into his "cowardly and dangerous" remarks. She was speaking, of course, to Trump's "many sides" comment on Aug. 12.
While Trump somewhat begrudgingly offered a more straightforward denunciation of white supremacists and Nazis on Aug. 14 (followed by a tweet calling the media "truly bad people" for not cheering his initial remarks), the damage had already been done.
---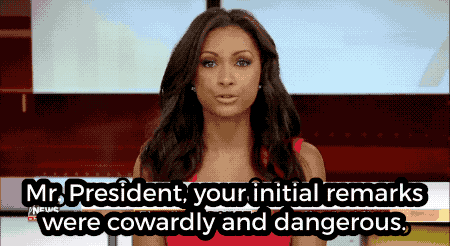 Watch Williams' stunning powerhouse segment below: