Health
Therapists are singing praises for Turning Red and here's why parents should take note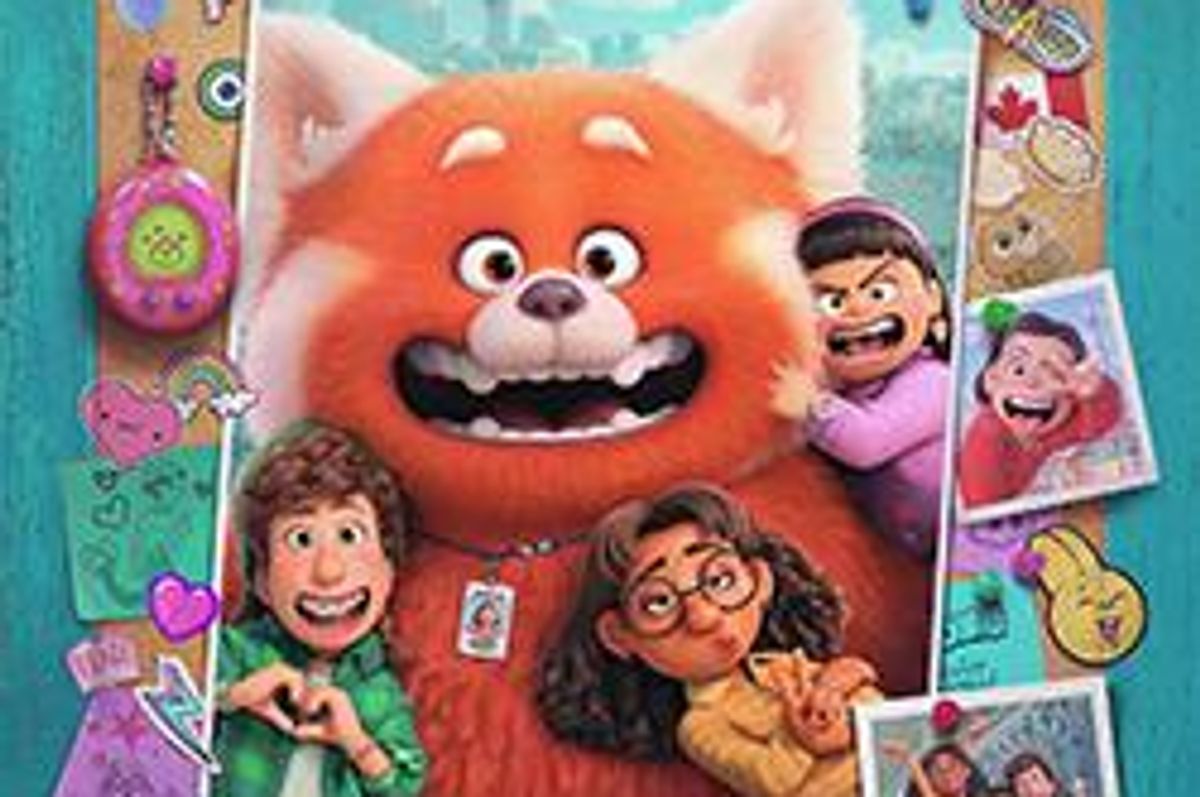 The vast majority of people walking the earth today remember what it was like to be a 13-year-old child. Wrestling with the idea that you're growing up, hormones are all over the place, and suddenly you want to be more than friends with some of your classmates. It's a weird and complicated age, but Disney's Turning Red takes on the challenge with a strong 13 year old female lead who grapples with cultural norms, coming of age and finding her voice. The themes of this movie don't fall too far from the Disney tradition of displaying coming of age stories in anything from the Little Mermaid to Finding Nemo.
Mei is a 2nd generation Chinese Canadian girl who struggles with regulating her emotions, which is something we can all relate to when it comes to navigating becoming a teenager. The cultural piece is something that really resonated with 2nd generation Chinese Canadian therapists. I took the time to speak with a few therapists to get their thoughts on Disney's Turning Red.
---
Jocelyn Lam, who is a licensed marriage and family therapist who specializes working with this population said "I loved Turning Red because of the nuanced approach to the mother-daughter relationships across generations in the Lee Family. Mei-Lin grapples with saving face and being a 'loyal' daughter to her family, versus embracing a more messy side to her personality and broader range of emotions, which is a common struggle that 2nd generation Chinese teens experience." Lam went on to express how much she "loved that the story spotlighted how interdependence within Chinese families can result in strength and vulnerability."
With Turning Red, Disney has sparked an important cultural conversation
Stay chill and check out this brand-new clip of Mei and her squad in Disney and @Pixar's #TurningRed, now streaming only on @DisneyPlus.pic.twitter.com/VgqaQEueq5

— Disney (@Disney) 1647028801
It's clear that Disney struck an important chord by capturing how culture and mental health intertwine. Lisa Ibekwe, a licensed clinical social worker and first generation American viewed the movie and said "Turning Red was a phenomenal depiction of the thin line between culture and intergenerational trauma. It represents how culture heavily influences what we pass down to our children. Many children in general struggle to express their wants and desires to adults, and it's even harder when there is a cultural gap between their desires and the expectations."
While the cultural stuff stood out to many who rarely see their culture played out on the big screen, that wasn't the only reason therapists have been singing the praises of the movie. There are some therapeutic things in there that parents might have missed, but kids could truly learn from. Jocelyn pointed out "the movie showed active coping tools and redirection of thought, open discussion of menstruation, accepting that different emotions can co-exist, a holistic view of psychological happiness and addressing intergenerational trauma."
Turning Red helps show the importance of talking about sex education with kids 
Growing up unleashes so many emotions. Have a look at how Panda Mei captures all our moods and comment with yours. #TurningRed (1/9)pic.twitter.com/YvA3zxZFpA

— Disney+ (@Disney+) 1644604235
Jenny Moore Greunke, a Licensed Clinical Social Worker expressed that Turning Red was "such a great example of not feeling the need to change yourself to make others comfortable. Showing that being who you are without shame is healing, even when there may be generations before you who haven't evolved to your level of emotional intelligence yet. Radical Self love!" Kathleen Hearne, Licensed Professional Counselor said "through openly talking about the traumas and it's affects can help individuals and generations grow and thrive from those experiences verses it causing continued trauma within the family through hurtful behavior patterns." Hearne went further to say that "it's helpful in normalizing that we all have experiences in life that have shaped us and that we can use them to thrive and grow towards our authentic self by being open and compassionate with ourselves and others."
The themes that Turning Red touches on are so deep and important that it is amazing to see how seamlessly Disney pulled this movie off. Preteens and teens can see themselves in Mei-Lin and learn to embrace their "messy side" while also learning how to regulate their strong emotions through the coping mechanisms so carefully placed within this movie. Hats off to Disney for not shying away from the hard stuff while also giving us tools and healing to move forward when we relate to the film.