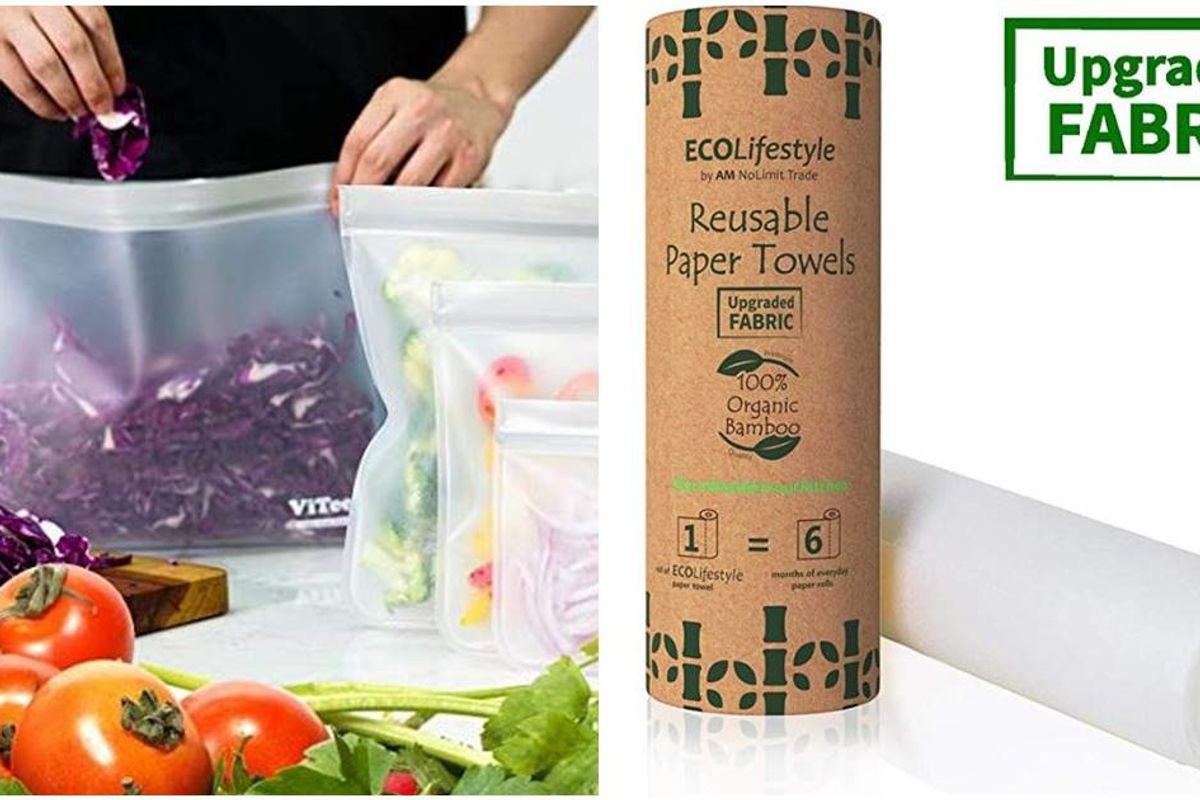 via Amazon
The common misconceptions surrounding eco-friendly products is that they are inferior in quality or more expensive than those made from unsustainable materials, but that's far from the truth.

There are plenty of sustainable products for everyday around-the-house use, such as eating utensils, paper towels, and freezer bags, that are just as affordable as those that are damaging to the planet. Many of them can be reused over and over again, saving you money over the long-run.
The key is to break the single-use mindset and to start purchasing products that can be reused. Over the past twenty years we all learned to use recycling bins. Now it's time to rethink single-use products by giving reusable options a chance.
Reusable bamboo utensil set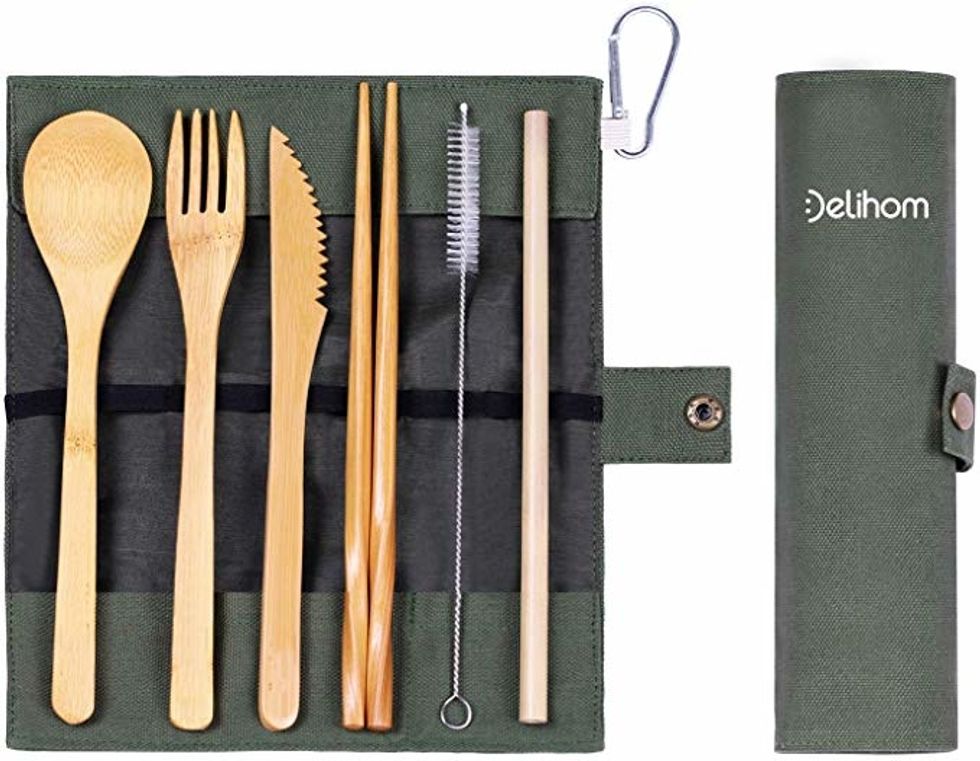 Next time you pick up food from a drive-thru or have a picnic, forget the plastic and use disposable knives and forks instead. You can reduce plastic waste and help the environment with this biodegradable bamboo travel cutlery set, which comes with a knife, fork, spoon, chopsticks, straw, brush, and eco-friendly travel pouch.
Delihom Reusable Bamboo Utensil Set, $8.98; at Amazon
Reusable paper towels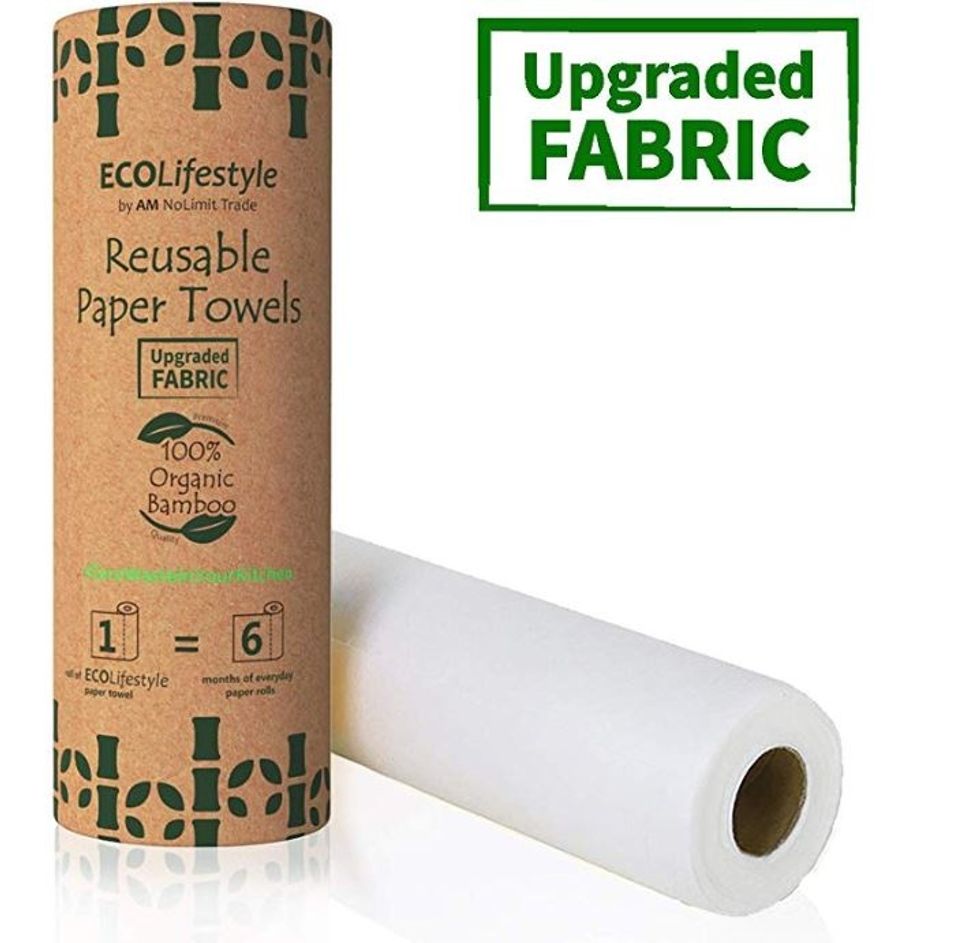 One of the biggest ways to fight back against global warming is by planting trees. However, over 50,000 trees are cut down every day to be made into disposable paper towels. These reusable bamboo paper towels are soft, washable, and reusable. One roll of bamboo towels can replace up to three months of disposable paper towels. How much money will that save you?
ECOLifestyle Reusable Bamboo Paper Towels, $6.90; at Amazon
---
Reusable bag set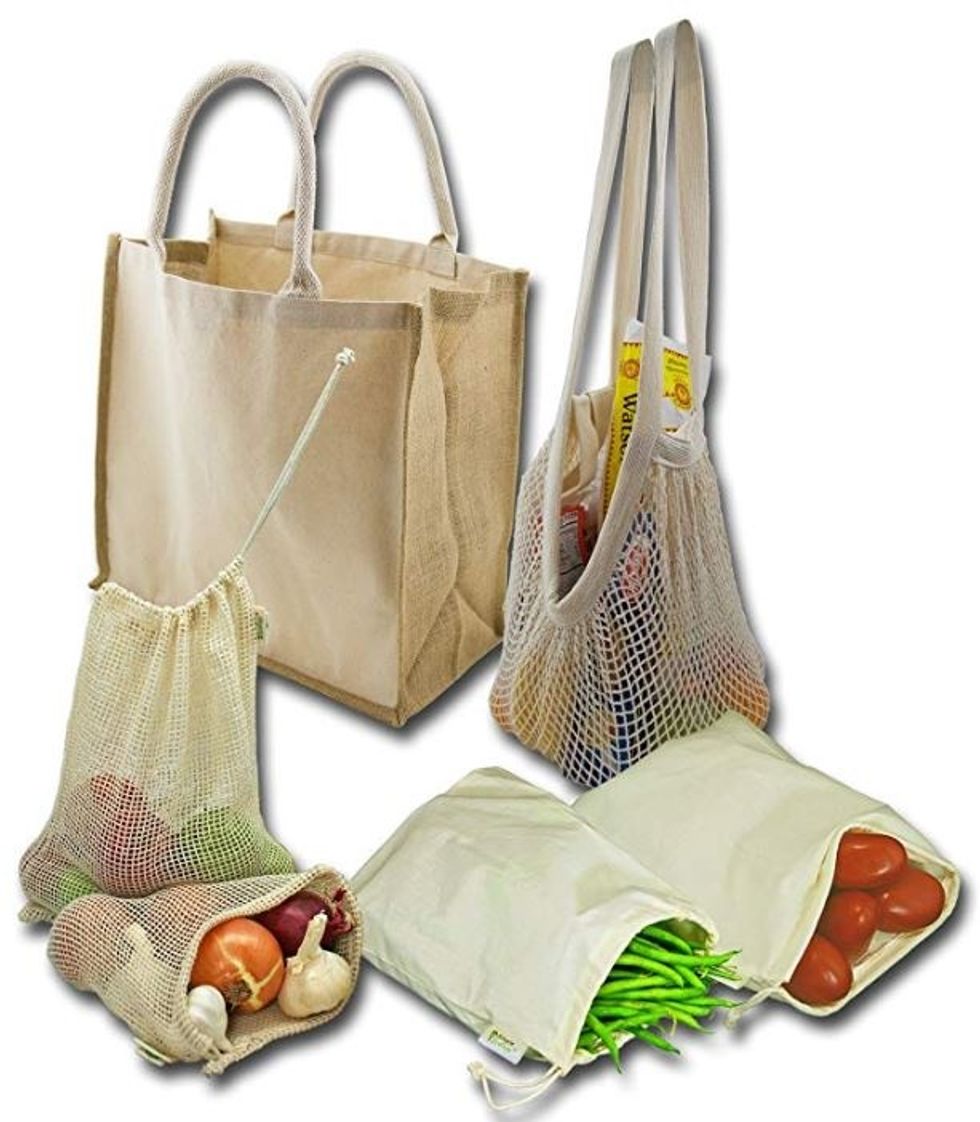 This six-bag set is perfect for trips to the grocery store or farmers market. It comes with two mesh and two muslin produce bags, one market and beach string bag, and one canvas and jute XL tote.

They are Global Organic Textile Standard-certified for both ecology and social responsibility for the entire production process (growing, harvesting, spinning the yarn, weaving/knitting the fabric, and sewing the bags).
Simple Ecology Reusable Bag Set, $24.99; at Amazon
Kitchen compost bin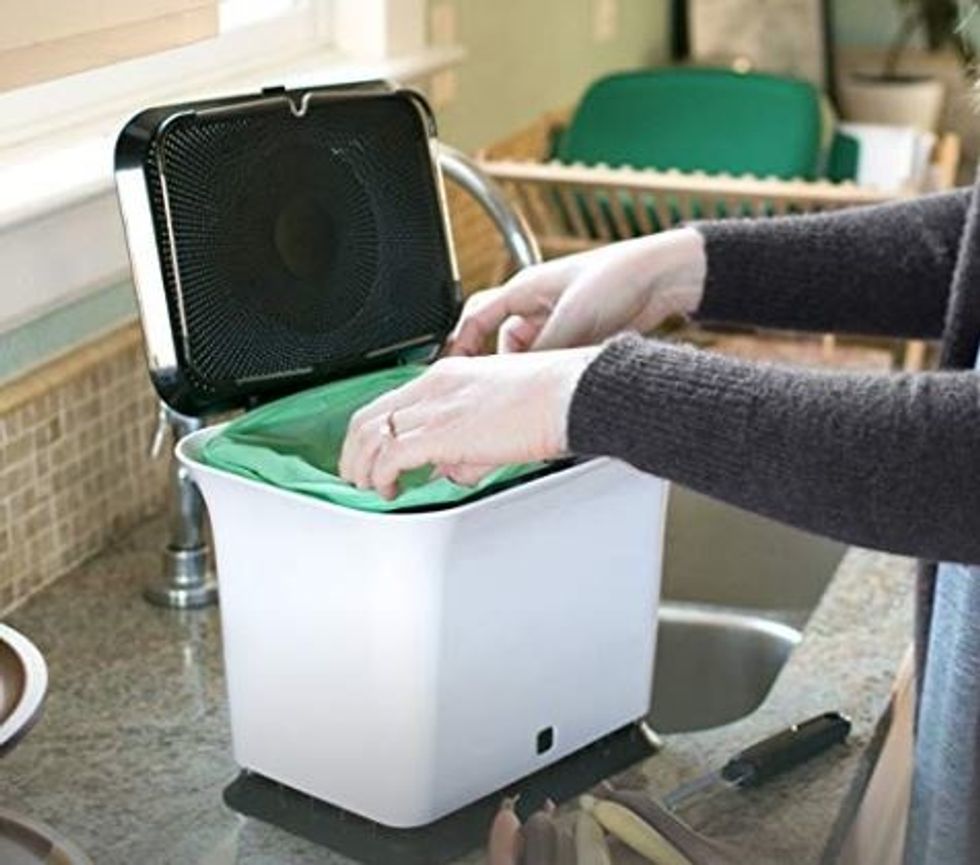 We could all use a little less gross and lot less waste. The Fresh Air compost collector lets oxygen move through your organic kitchen waste, slowing down decomposition. The result? A stink-free solution even the neat freak in you can get behind.

Composting keeps these materials out of landfills where they take up space and release methane, a potent greenhouse gas. Plus, it's great for the soil and lowers your carbon footprint.
Full Circle Odor-Free Compost Bin, $29.78; at Amazon
Biodegradable poop bags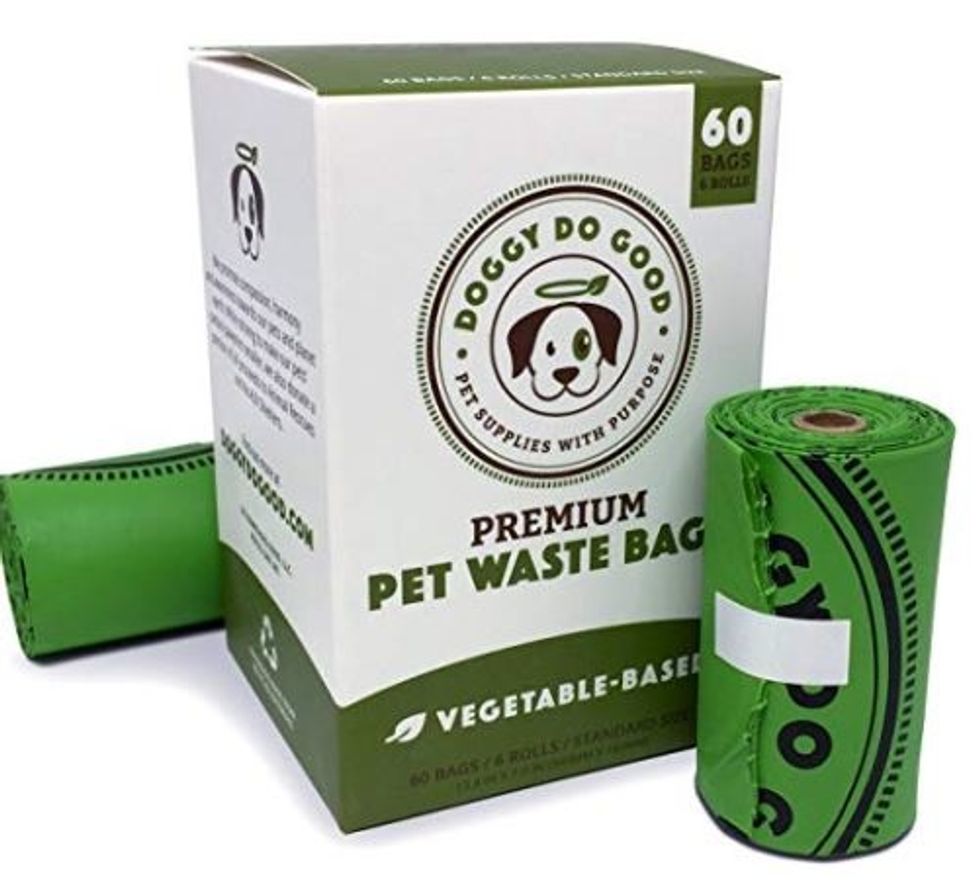 Doggy Do Good Premium Pet Waste Bags are biodegradable and compostable, sustainable, and made from vegetable-based materials. They're a great alternative to regular polyethylene plastic bags and are safer for the environment.

It takes up to 1,000 years for the average plastic bag to biodegrade. These poop bags break down in just 90 days, helping to keep parks and landfills plastic-free.
Doggy Do Good Biodegradable Poop Bags, $9.99; at Amazon
Eco-friendly pens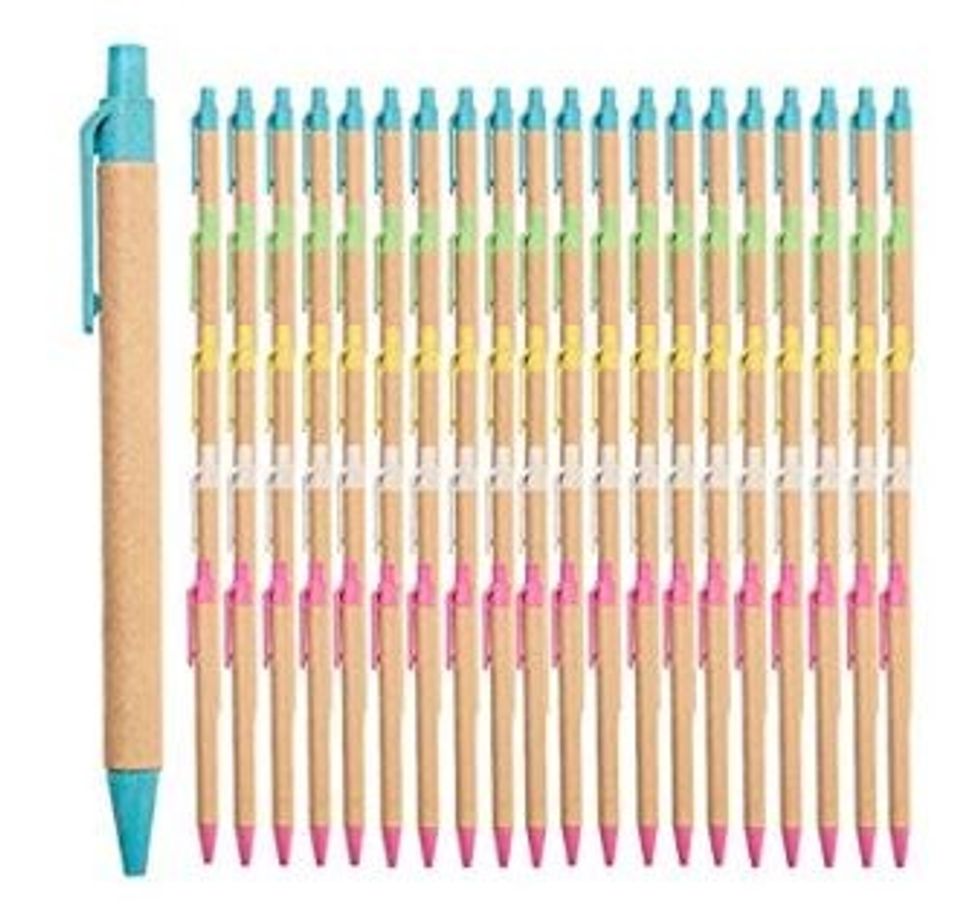 Who said pens have to be made from plastic? These eco-friendly retractable ballpoint pens are made of sturdy biodegradable cardboard, recycled ABS plastic, and wheat stalk. They write as smooth and comfortably as any ordinary pen, in a smarter, Earth-conscious design and are great for your office, home, or school.
Simply Genius Eco-Friendly Pens, $19.99; at Amazon
Reusable Storage Bags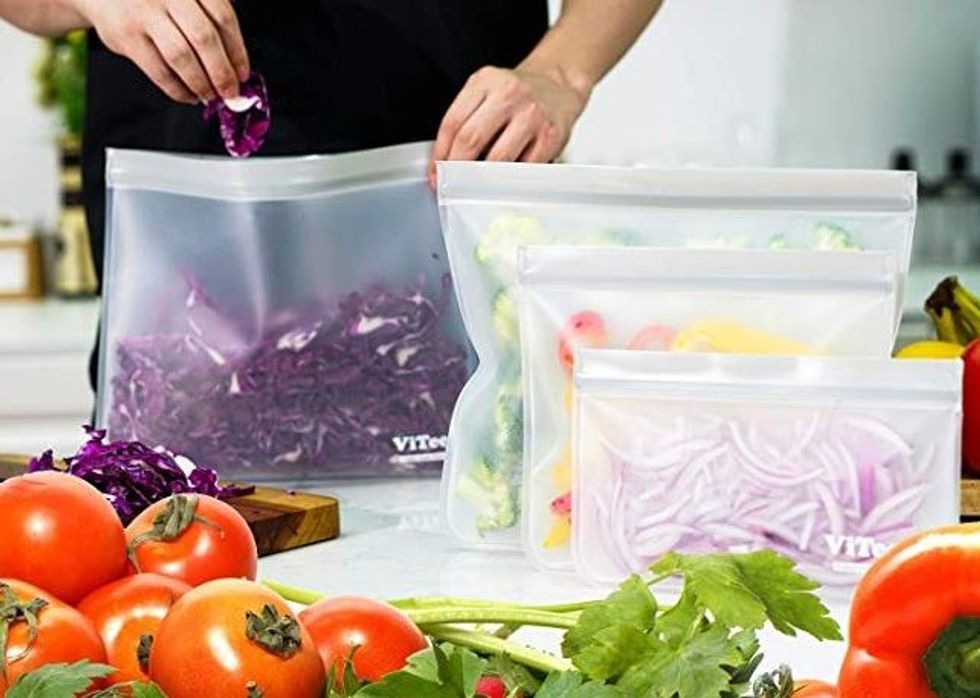 How many plastic storage bags do you use every week? These ViTeep reusable storage bags help to drastically reduce the amount of plastic bags you use and help the planet at the same time. They feature a double-lock closure and are air tight, leak-proof, waterproof, and hygienic, perfect for storing and preserving food. They are easy to clean with dish soap and water.
ViTeep Reusable Storage Bags, $11.99; at Amazon
Plant-based garbage bags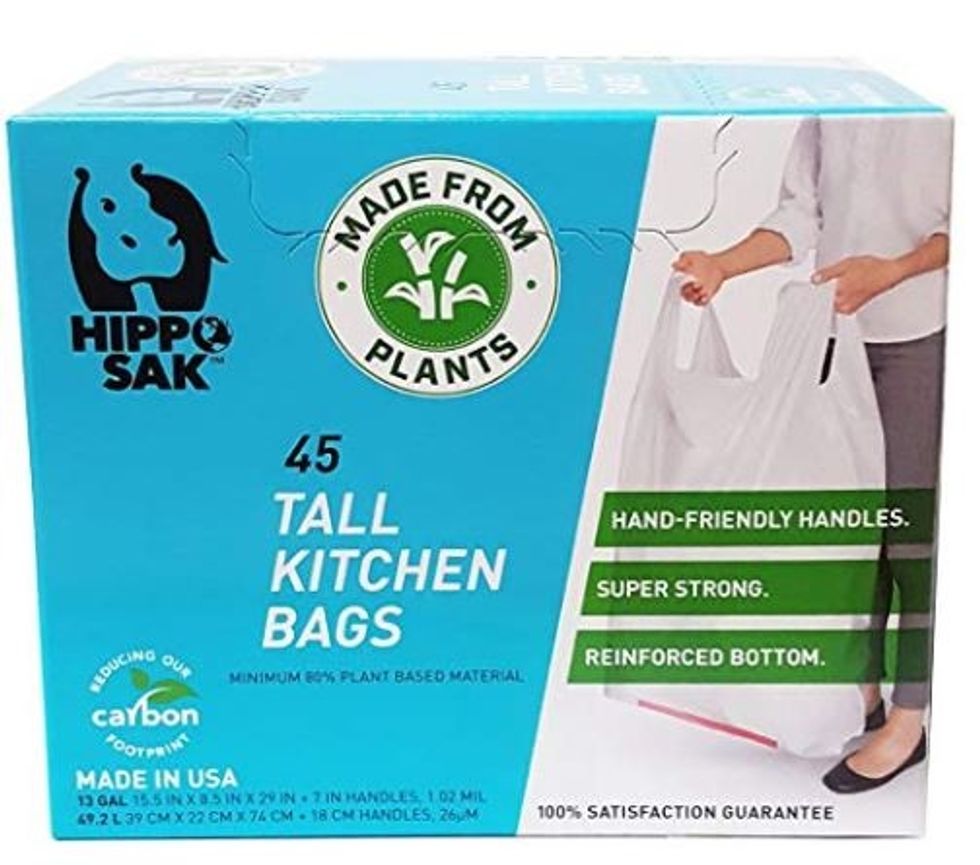 How many 13-gallon plastic bags are in your cans when the garbage truck comes every week? These plant-based kitchen trash bags are an eco-friendly solution to the fossil-fuel based garbage bags you are currently using. They are made from sugar cane so they are renewable, recyclable, and reduce your carbon footprint. According to Hippo Sak, for every 2.2 pounds of raw plant material used to create these kitchen bags, fossil fuel consumption is reduced by two liters.
Hippo San Plant-Based Garbage Bags, $13.49; at Amazon
*Upworthy may earn a portion of sales revenue from purchases made through affiliate links on our site.