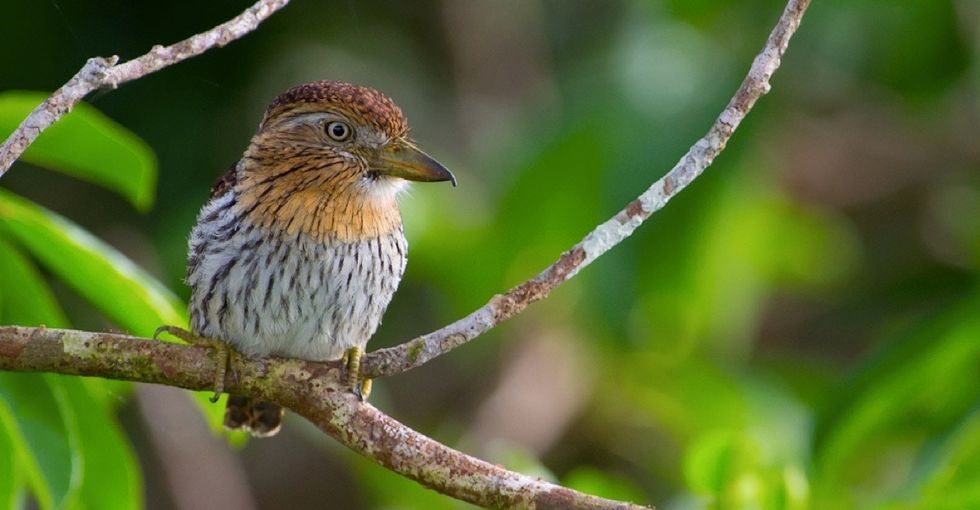 Hold onto your butts because we got more new species than "Game of Thrones" reaction threads.
In 2014-15, humans discovered 381 new species of plants and animals hidden in the Amazon rainforest, according to a new report from the World Wildlife Fund and the Mamirauá Institute for Sustainable Development.
Part of a regular review conducted by the agency, this round included some pretty amazing specimens — a pink river dolphin, a fire-tailed titi monkey, a yellow-moustached lizard, a bird named after Barack Obama (one more species in a long line of exciting creatures and plants named after the former president), and a honeycomb-patterned stingray.
---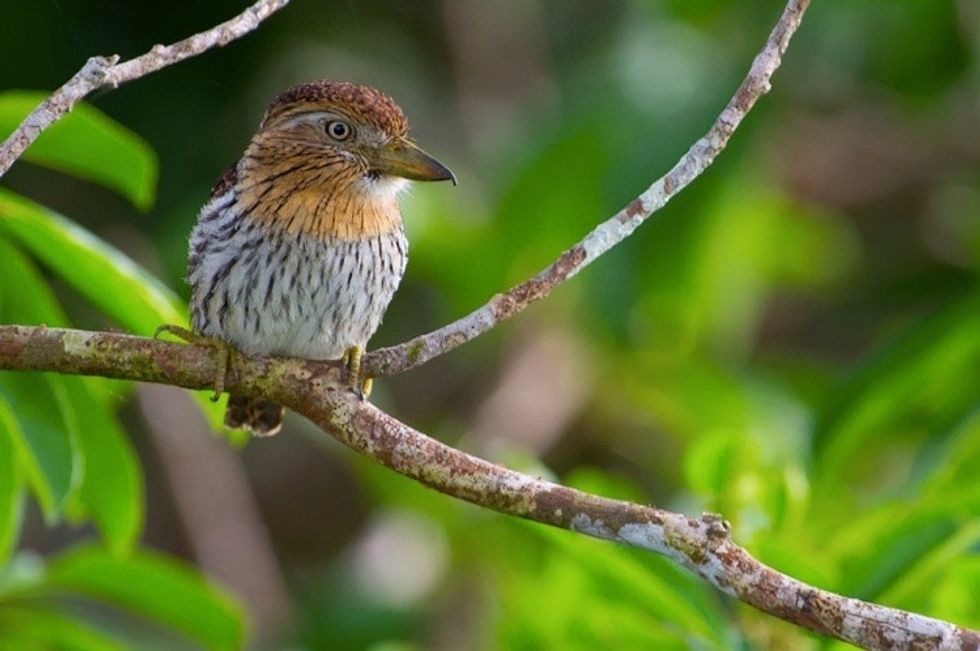 Nystalus obamai in Peru. Photo by Joao Quental/Flickr.
Altogether, that's 216 plants, 93 fish, 32 amphibians, 20 mammals, 19 reptiles, and one Obama bird.
Besides being really, really cool, the discovery of new species gives scientists a greater look at how our world works. It's a bit like finding a lost piece of a jigsaw puzzle. Each new species gives us new information about how life grows, lives, and evolves. They can help humans too: New species can be sources for foods and medicines.
But with these new discoveries comes a new affirmation of our responsibilities.
This biodiversity needs to be known and protected.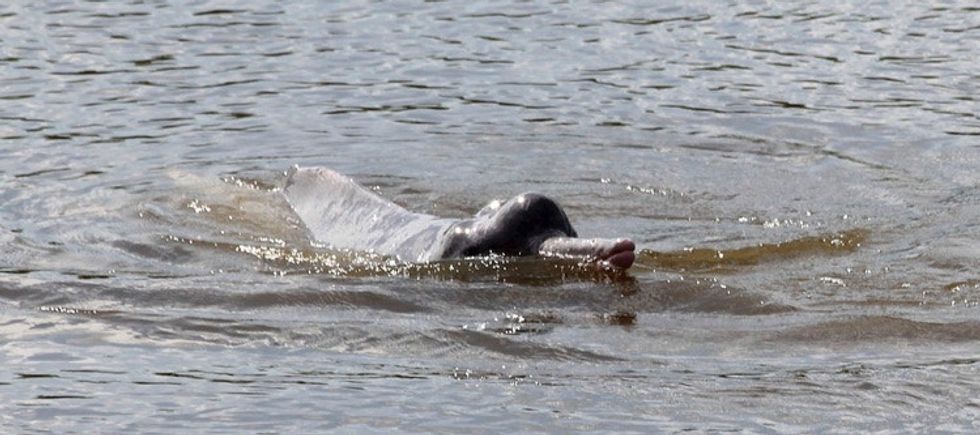 A river dolphin in South America. Photo from Rio Cicica/Wikimedia Commons.
The Amazon is already home to nearly a 10th of the world's known species, but we're just now starting to scratch the surface. Scientists predict that the vast majority of Earth's species — maybe as many as 80% — have yet to be discovered.
And yet, they might already be under threat. All of the new species in this report were found in areas already threatened by human activity, including a recently blocked mining decree by the Brazilian government. Meanwhile, more than a quarter of the Amazon could be chopped down by 2030, given current deforestation trends.
That's why this work is so important. If we want to save the creatures who live on our planet, the first step is to know just what is really out there.