Conscience Coalition
Save money and do good with this financial firm's socially conscious rewards program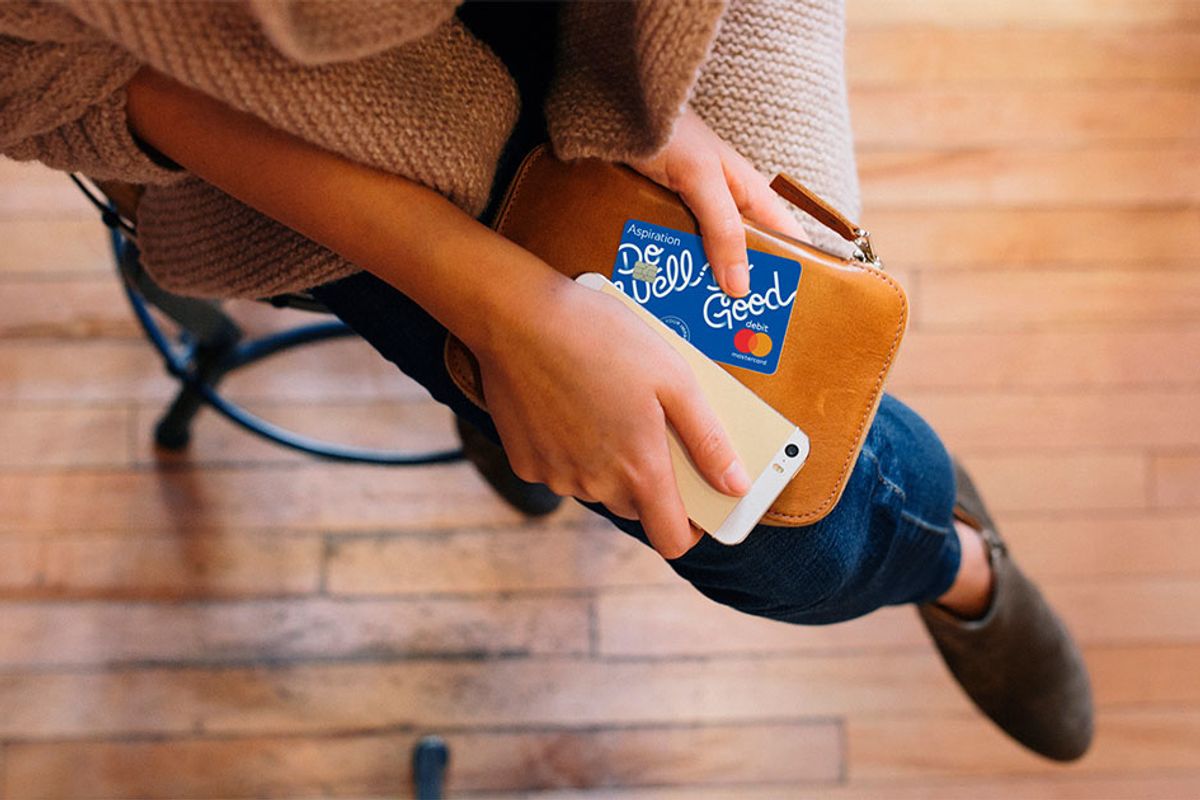 Aspiration
True
Aspiration
Financial firms and social goodwill don't always go hand in hand. But one company, fittingly called Aspiration, challenges that assumption.
Aspiration is a financial institution with a conscience — one built to help serve everyone. That shouldn't be revolutionary, but it is. Perhaps it's worth taking that analogy one step further: Aspiration isn't changing the face of finance. It's giving it a face by restoring a long-absent social conscious to the world of financial services.
---
US vs THEMwww.youtube.com
Here are just a few examples: Instead of using their customers' deposits to fund oil pipelines, which can "threaten Indigenous and human rights, put drinking water and wildlife at risk, and contribute to climate change," or fund political campaigns working directly against their own interests, 10% of Aspiration's net profits from customer's "Pay what is fair" program are donated to charity. And yes, the monthly maintenance fee is a choice, entirely within the customer's jurisdiction. The customer pays a monthly maintenance fee based on what they think is fair... even if it's zero.

It's an approach that landed Aspiration on Fast Company's Top Ten Most Innovative Companies list in both Finance and Social Good – the only company to ever appear on both.
Since Aspiration Partners, LLC's CEO Andrei Cherny, a former speech writer for Al Gore and Bill Clinton, co-founded the financial startup in 2015, the company has let customers track their debit purchases with sustainable brands. "We want to find every way we can to help people line up their money with their morals," Cherny told Bloomberg.
But now they're taking that commitment one step further: When debit-card customers shop with one of the sustainable companies with whom Aspiration has partnered, they will receive 3% to 5% cash back. So by giving more, you're also receiving more (call it institutionalized instant karma.) "It provides the encouragement people need to vote with their dollars," Cherny said.
"We've selected and teamed up with over 15 companies that put 'doing the right thing' at the heart of their businesses — from giving away eyeglasses and shoes to distributing food when you shop with them," Aspiration said about the program it's calling The Conscience Coalition.
Aspiration Presents: The #ConscienceCoalitionwww.youtube.com
As more customers sign up and participate in this new brand of financial service, they predict the Coalition will expand, not only to include more ethical brands, but also inspire existing brands to change their business model. A few of the companies currently included in The Conscience Coalition are: eyeglass provider Warby Parker, shoe seller TOMS, household-goods retailer Brandless, pet care company Wag!, and fashion retailer Reformation.

In time, perhaps Aspiration's vision will revolutionize the financial industry as we know it and revamp its image for a more progressive, more compassionate era.
If you want a financial institution that helps you do more with your money, visit the Aspiration website to sign up.
---
The Aspiration Spend & Save Account is a cash management account offered by Aspiration Financial, LLC, a broker-dealer registered with the Securities and Exchange Commission (SEC) and a member of the Financial Industry Regulatory Authority (FINRA) and the Securities Investor Protection Corporation (SIPC). Aspiration Financial, LLC (Aspiration Financial) provides brokerage services and securities products. Its affiliate company, Aspiration Fund Adviser, LLC, an SEC-registered investment adviser, provides investment advisory services. Aspiration Fund Adviser, LLC and Aspiration Financial, LLC are subsidiaries of Aspiration Partners, Inc. Neither Aspiration Partners, Inc. nor any of its subsidiaries is a bank. Aspiration pledges to donate 10% of our net profits to charities.

Aspiration Partners, LLC and its subsidiaries are not affiliated with the organizations or individuals listed.
Aspiration Debit Card is issued by Coastal Community Bank, Member FDIC, pursuant to a license by Mastercard International Incorporated. Mastercard is a registered trademark, and the circles design is a trademark of Mastercard International Incorporated.