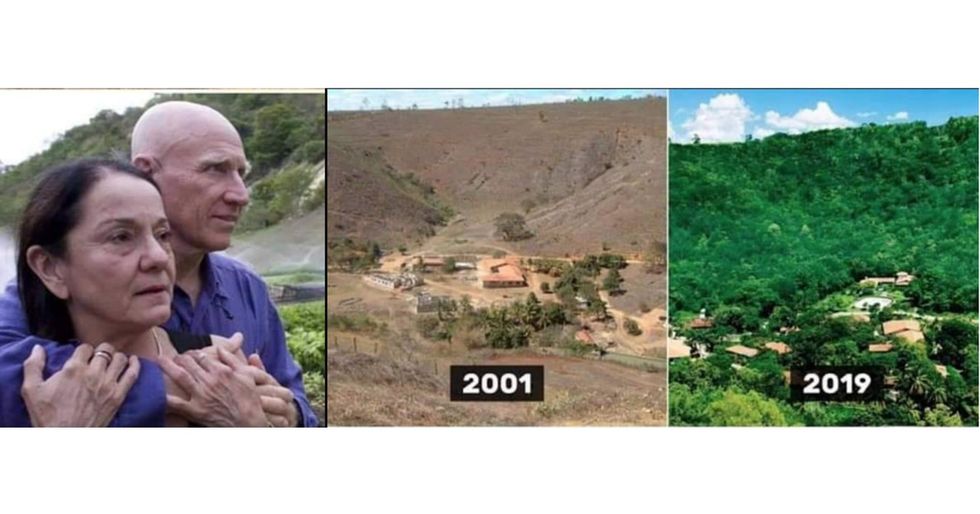 Brazilian photographer Sebastião Salgado has seen a lot of devastating things in his life, but the state of his family's land in Minas Gerais, Brazil in 1994 likely ranks at the top.
He had just returned from reporting on the genocide in Rwanda which was traumatizing in its own right, but seeing his family's land that has previously been a fecund rainforest stripped of vegetation hit him at his core.
"The land was as sick as I was – everything was destroyed," Sebastião told The Guardian.
---
What happened to Sebastião's land is far from unique. Over the last 30 years, the world's forests have been disappearing at an astounding rate. Between 1990 and 2016, approximately 502,000 square miles of forest have been lost, according to the World Bank, largely due to agricultural and industrial development. That's about the size of South Africa.
Not only does deforestation account for 15% of greenhouse gas emissions, it's responsible for countless species of animals and plants losing their habitats, which ultimately endangers their survival.
Sebastião and his wife Lélia knew they could turn the deforestation on their land around. So, for the next 20 years, with the help of a small group of volunteers, that's exactly what they did.
In 1998, the Selgados founded Instituto Terra, a nonprofit dedicated to "ecosystem restoration, production of Atlantic Forest seedlings, environmental extension, environmental education and applied scientific research."
The nonprofit's theory is that trees produce oxygen and life, so the best way to re-invigorate land is to bring its native trees back. That's why they've spent the majority of the last two decades planting over 4 million tree seedlings from plant species found in the Atlantic Forest in the Rio Doce Valley.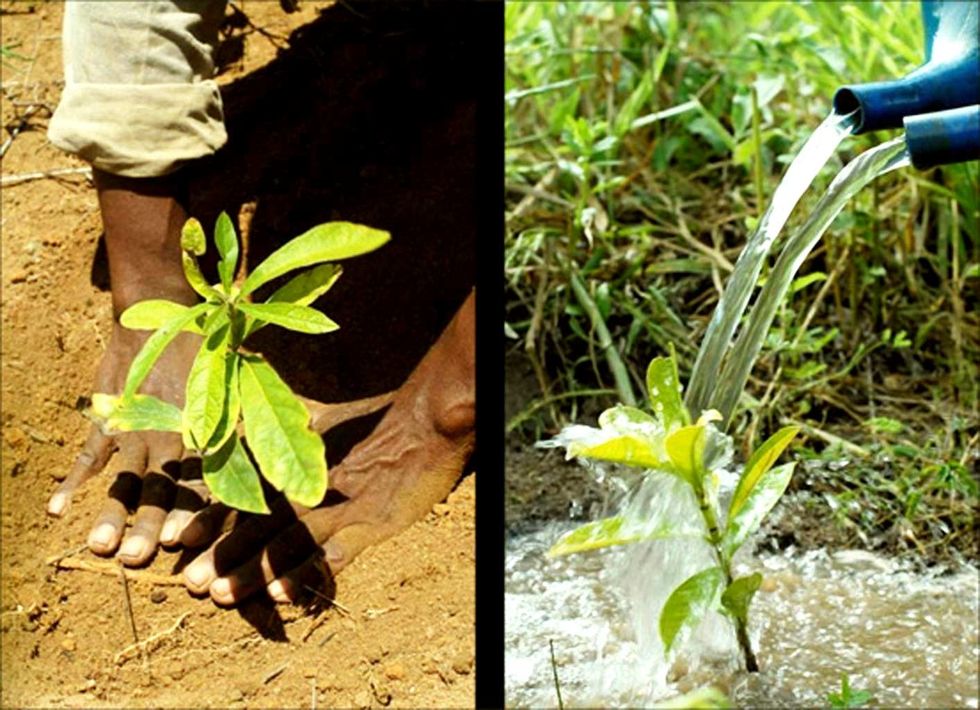 Photo via Instituto Terra.
The results speak for themselves.
With the return of the rainforest came many species of animals that had previously abandoned the area. This includes 172 bird species, six of which are threatened with extinction, 33 mammal species, two of which are endangered, 15 amphibian species and 15 reptile species.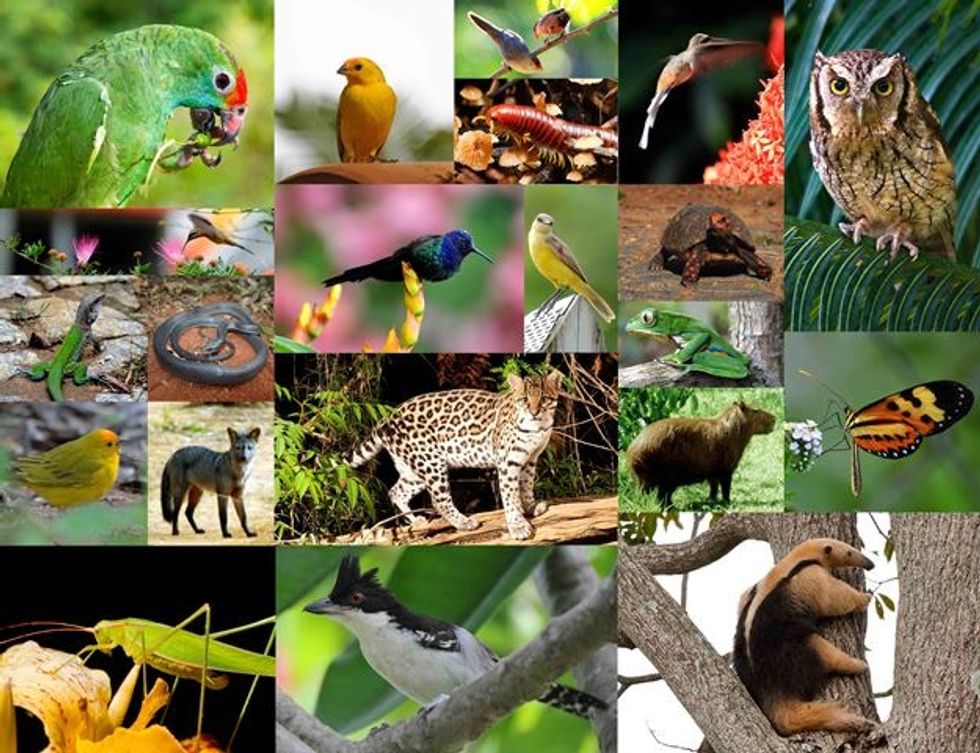 Photo via Instituto Terra.
Their re-forestation work is incredible, but it will only last if people in the surrounding areas learn to respect the importance of such ecosystems. That's why they started the Center for Environmental Education and Recovery (CERA).
By December, 2012, CERA had developed over 700 educational programs reaching up to 65,000 people. The aim is to educate farmers, teachers, businesses and government officials about environmental recovery and conservation methods and why they're vital to keeping lands (and the people living on them) healthy. The hope is that they'll help inspire those working on and near the land to adopt more sustainable practices.
Deforestation will affect animals and humans in a significant way if we let it continue at such a rapid pace. Organizations like Instituto Terra are doing their part to protect their revitalized jungle, but that's just one small area of the 30% of forest that covers our planet. It's going to take more individual support to save the rest.
If you want to learn about what you can do to help, the Rainforest Alliance offers several great ways you can get involved and make a difference.