Sponsored
Prodigal Son Actor Keiko Agena and restaurateur James Choi talk about growing up Asian in America
You can help support the AAPI community by checking out the organizations below.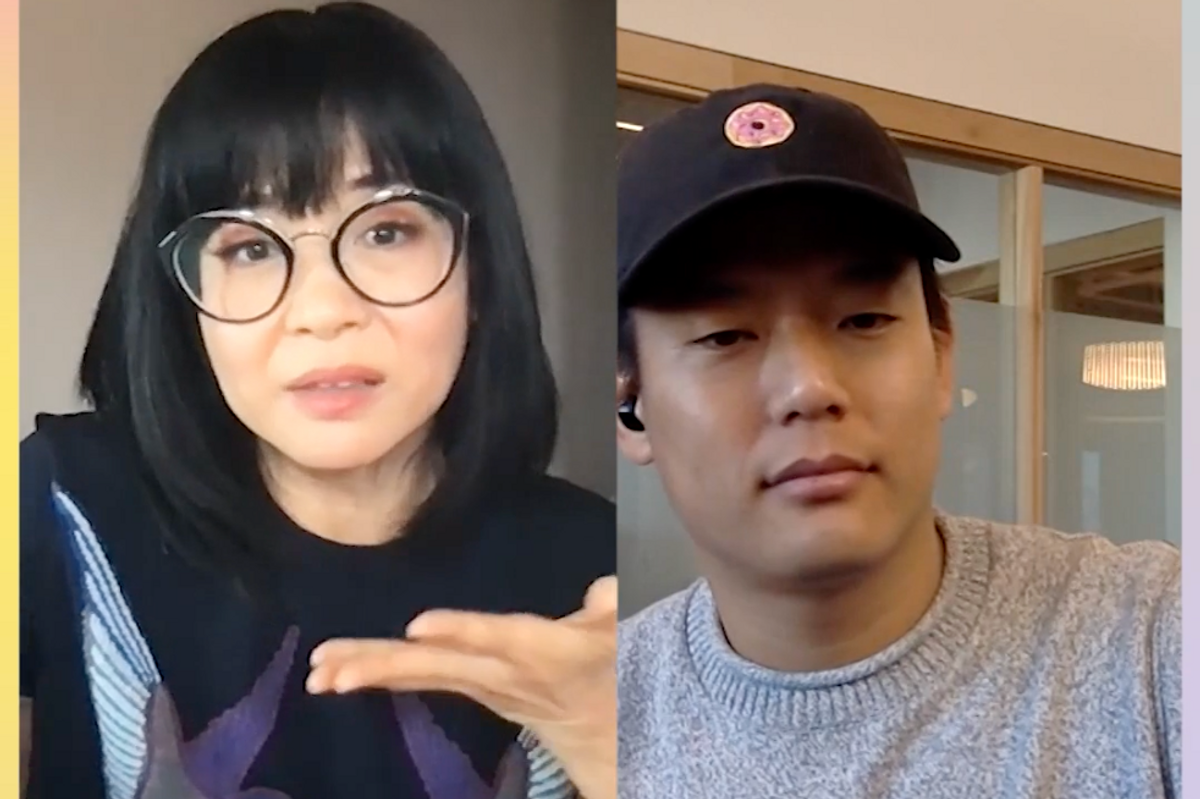 FOX
True
"This is a very challenging time to be Asian-American in the United States," says actor Keiko Agena (Prodigal Son, FOX) to restauranteur James Choi (Café Dulce, Los Angeles) via video chat.
Keiko's words succinctly capture what many Asian-Americans and Pacific Islanders (AAPI) are likely feeling these days as a result of the widespread racism and escalating hate crimes in this country. While the recent mass shooting in Atlanta that disproportionately impacted the AAPI communities has put a spotlight on this systemic issue, it's sadly just one more horrifying statistic to add to the over 3,800 anti-Asian racist incidents that have amassed over the past year.
The underlying xenophobia that connects all these incidents, regardless of their severity, is unconscionable. Even when Asians stand up for themselves or their community, they're often met with similar acts of aggression. Texas restaurateur Mike Nguyen, for example, had his restaurant graffitied with things like "Go back 2 China", and "Kung Flu" when he spoke out against Texas Governor Abbott lifting the mask mandate.
Similar incidents have been happening to Asian-Americans and Pacific Islanders as long as they've been a part of this country. As a result, many Asians in America, including Agena and Choi, have felt racial prejudice in some form or another — even as kids.
"I was very aware that I was Asian and I was surrounded by white people," says Choi, who now owns Cafe Dulce in Los Angeles' Little Tokyo. "I was very aware that I ate very different food."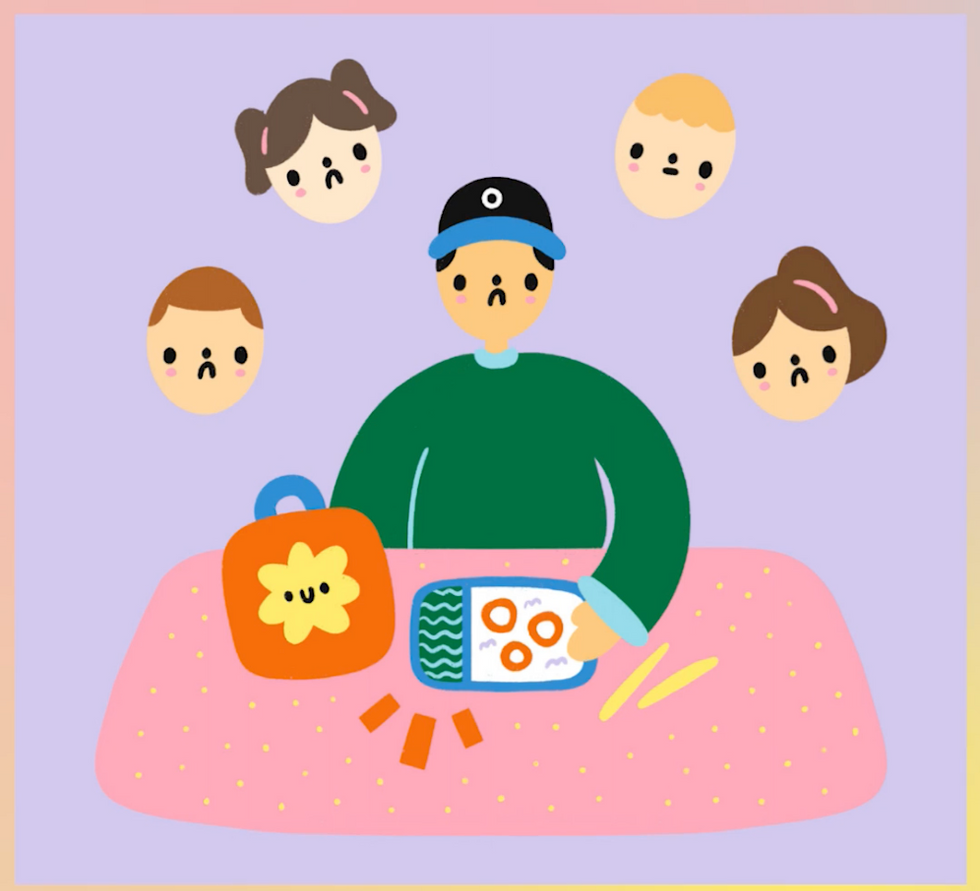 Illustration by Courtney Ahn
What Choi had in his lunch box made him feel separate from the other kids at school. That separation for simply having different traditions, beliefs and foods can make kids feel ashamed of their heritage and majorly impact how they grow up.

According to Choi, fellow restaurateurs, Roy Choi (owner of Kogi BBQ)and David Chang (owner of Momofuku), who also made their way in the food and beverage industry, helped "normalize Asian flavors," which in turn helped Choi throughout his journey. "That made me feel more comfortable in my skin."
Unfortunately, not all Asian-American people are as lucky.
Having grown up in Hawaii, where the majority of the population is Asian-American, Agena had a somewhat different childhood experience. She told Choi she had the luxury of not being as aware of her Asian-ness.
That, however, changed when she went to college. She'd auditioned for a play that only had three female leads all of which were written as white, English characters. When she looked at the list for callbacks and didn't see her name, she had a crushing realization.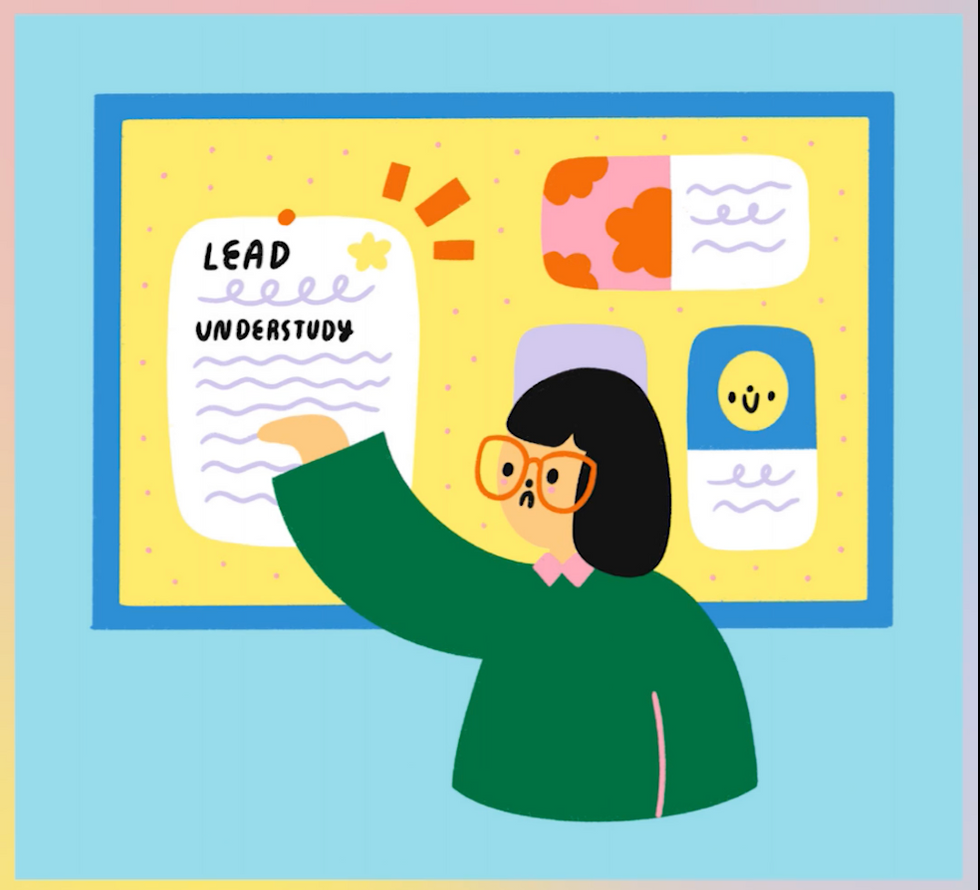 Illustration by Courtney Ahn
"That was the first time I realized my ethnicity might be a factor."

The experience affected her to such a degree that she chose not to audition for another role for the rest of that year.
Like so many aspiring Asian actors, Agena grew up watching mainly white people on TV. When you lack representation in the medium you want to pursue, it can feel all the more challenging to make your way in it. But Agena is changing that for future Asian actors everywhere.

She landed the lead role of Lane on the beloved TV show Gilmore Girls over 20 years ago. Choi told her that, from his perspective, she "paved the way" and opened the door for more Asian leads on TV. Now, she's playing Edrisa Tanaka on FOX's Prodigal Son (Tuesdays at 9/8c on FOX), a police procedural in its second season. She says she feels "fortunate" to work on a show where the showrunners are open to hearing her perspective on her character — something that's not always or even often the case in the entertainment industry.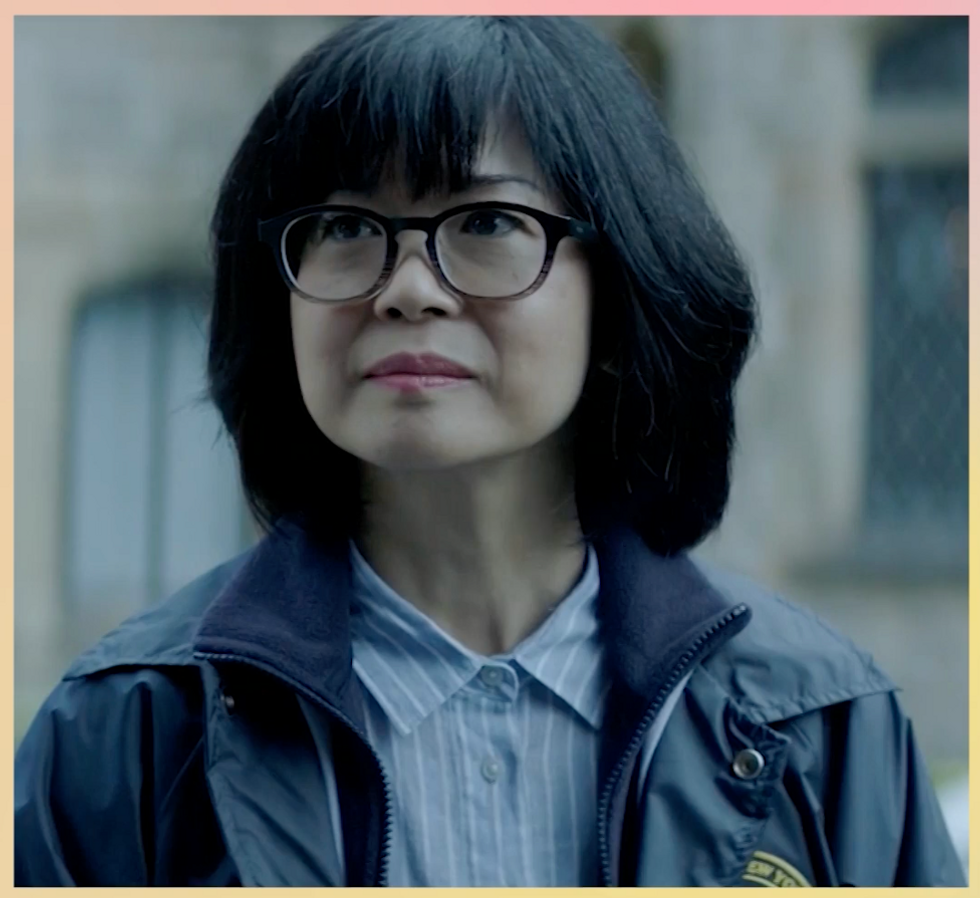 Agena as Edrisa Tanaka in FOX's Prodigal Son
While Agena has had an incredible career thus far, she's only just now feeling like opportunities are really opening up for other Asian-Americans in the industry — a shocking reality that just reaffirms how far we have to go to stop the racial injustices happening every day in this country.

To that end, Choi and Agena have a message: It's time for everyone to speak up and take actions to prevent AAPI racism, prejudice and hate crimes.
"When looking for solutions to hate crimes, it's really important to go to people who have experience," says Agena. "There are so many incredible organizations that are already on the ground that are fighting to protect communities of color against hate crimes."
If you're looking for more organizations that can help you support the AAPI community, check these out: Define American, Equal Justice Initiative, The Asian American Legal Defense and Education Fund, National Asian Pacific American Women's Forum, National Asian Pacific Center on Aging NAPCA
But don't stop there. Talk to Asian-Americans and Pacific Islanders in your community and see if there are ways you can support them. If you have kids, teach them how to recognize Asian discrimination and racism, and help them to be an ally to their Asian peers. And finally, if you see anti-Asian behavior, call it out and report it.
It's up to all of us to take action to stop Asian racism in every way that it materializes. That's the only way real change can happen.