Identity
Nonspeaking valedictorian delivers powerful graduation speech about using our voices
"God gave you a voice. Use it."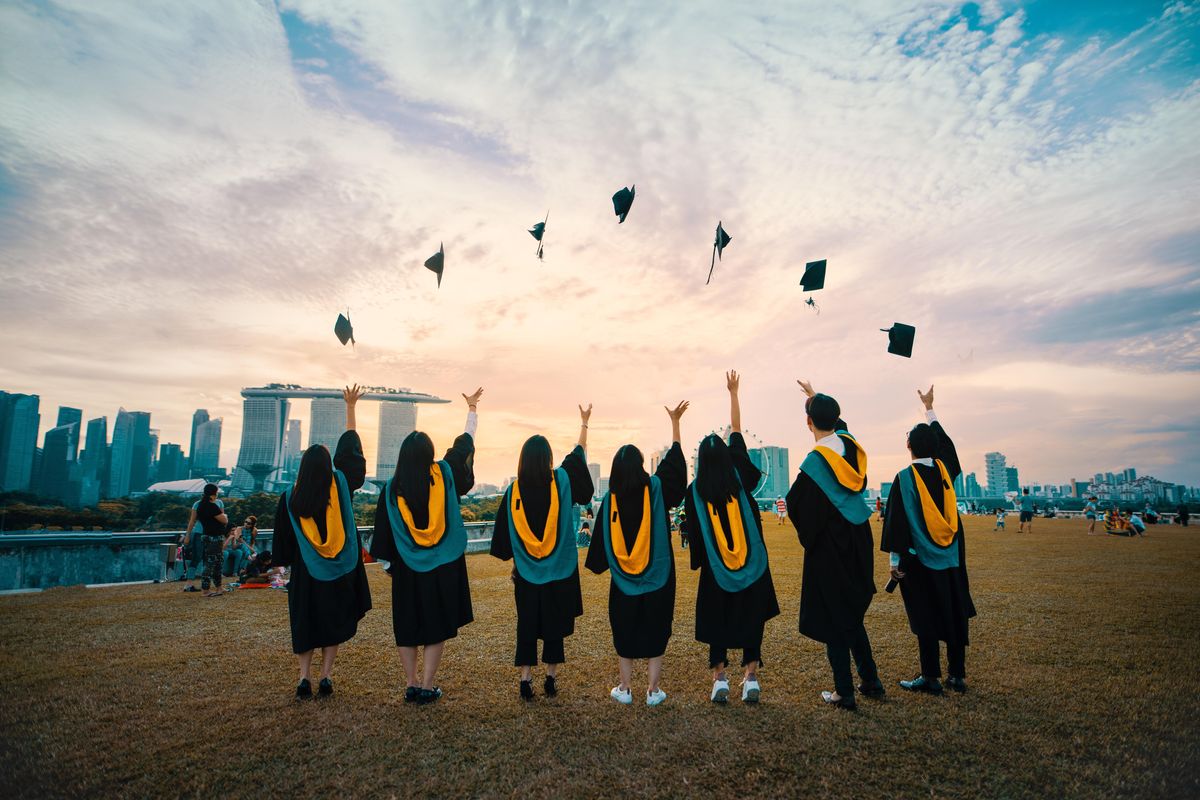 Valedictorian Elizabeth Bonker has not audibly spoken since she was little over a year old, after being diagnosed with autism. But she knows the power of communication. Her moving commencement speech was a captivating call to action for all who listened, including the millions of internet viewers who have watched and shared the video.
"The irony of a non-speaking autistic encouraging you to use your voice is not lost on me," she told her graduating class, using her text-to-speech computer.
Helen Keller
, a deaf and blind woman who went on to become a respected author and disability rights advocate.
---
Overcoming communication challenges gave Bonker an empowered perspective. That strength and resolve came alive as she referenced Viktor Frankl's "Man's Search For Meaning" to illuminate the importance of forging one's own path, before putting the concept into her own words.
"The freedom to choose our own way is our fundamental human right, and it is a right worth defending, not just for us, but for every human being."
Being of service to others was another big component of Bonker's speech. She provided pens to every student and asked them to write "life is for service" on a piece of their commencement program—a phrase created by the beloved Mister Rogers, their fellow alumni. She encouraged everyone to hold onto that message after graduation and use it to fuel their sense of purpose.
As for her own mission, Bonker's dream is "communication for all." That dream is fulfilled through her nonprofit organization, which works to provide other nonspeakers with helpful communication tools and education. She also shared her personal journey in her book "I Am in Here" to instill a sense of hope to anyone facing similar challenges.
There are several factors that might keep us from really speaking up and expressing ourselves, but Bonker's speech beautifully captures why it's a necessity not just for our own benefit, but to do more good in the world. Or as Bonker put it—to "be the light."
"God gave you a voice. Use it."
You can watch the full speech here: