More
Mayor Pete brilliantly points out the hypocrisy of Mike Pence's homophobia in viral speech.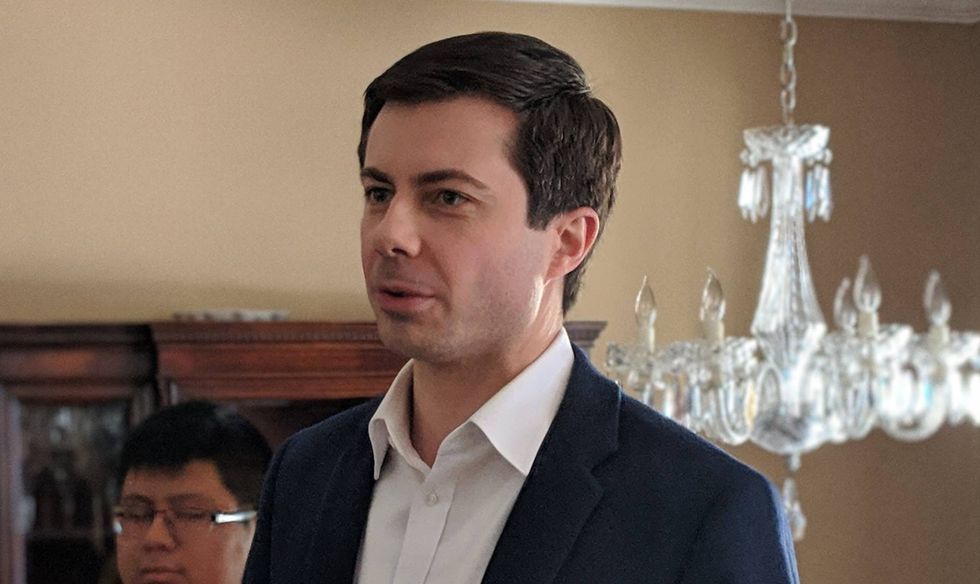 Pete Buttigieg, the openly-gay two-term mayor of South Bend, Indiana, has seemingly come out of nowhere to become one of the top candidates in the 2020 Democratic primaries.
Part of Buttigieg's appeal is his ability to understand the people of the industrial Midwest who voted for President Trump in the 2016 election. He's also compelling because he speaks openly about how his husband, Chasten, has brought him closer to god.
Buttigieg has been fearless in his attempts to challenge the idea that Christian morality is more aligned bigoted views of President Trump and Vice President Pence than the more inclusive worldview posited by himself and the Democrats.
---
Buttigieg's ability to cast his gay marriage as a cornerstone of his faith stands in stark contrast to Pence, who has used his religious faith as an excuse to discriminate against the LGBT community.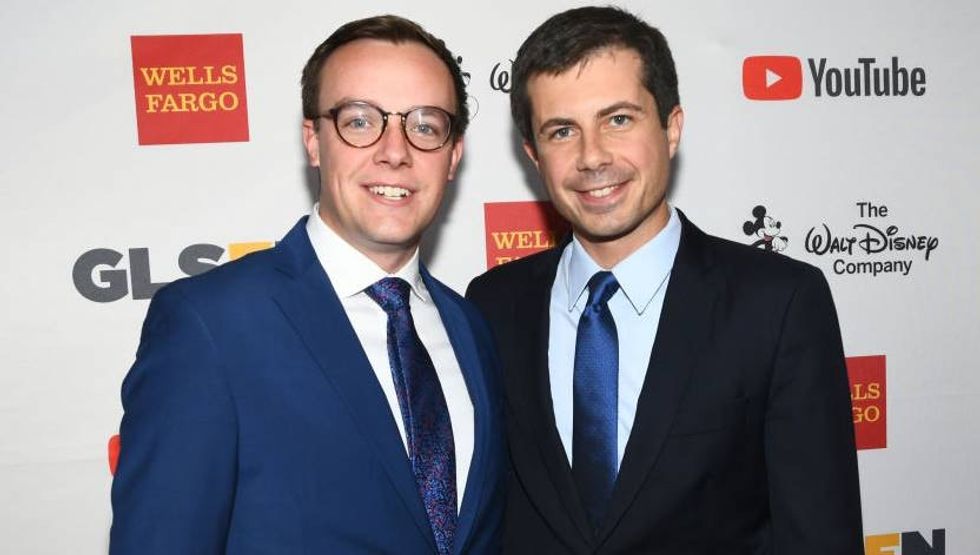 Photo by Emma McIntyre / Getty Images
While Pence was governor of Indiana he backed the Religious Freedom Restoration Act which allowed religious people and businesses to discriminate against people in the LGBT community. This inspired Buttigieg to put his political career in jeopardy by coming out of the closet.
After coming out, Buttigieg was reelected in a landslide.
In a speech at the LGBTQ Victory Fund National Champagne Brunch in Washington on Sunday, April 7, Buttigieg challenged Pence for his homophobic beliefs.
Democratic presidential hopeful Pete Buttigieg to Vice President Mike Pence: "If you got a problem with who I am, y… https://t.co/YgDb3YzMRP

— CNN (@CNN) 1554738073.0
"If me being gay was a choice, it was a choice that was made far, far above my pay grade," Buttigieg said. "And that's the thing I wish the Mike Pences of the world would understand. That if you got a problem with who I am, your problem is not with me — your quarrel, sir, is with my creator."
During his speech, Buttigieg also talked about how his marriage to Chasten has improved his relationship with god.
"People talk about things like marriage equality as a moral issue," Buttigieg said. "It's a moral issue because being married to Chasten has made me a better human being. Because it has made me more compassionate, more understanding, more self-aware, and more decent. My marriage to Chasten has made me a better man. And yes, Mr. Vice President, it has moved me closer to god."
Earlier in the day, Buttigieg chastised Evangelical Christians for their overwhelming support of President Trump on "Meet the Press."
"It's something that really frustrates me because the hypocrisy is unbelievable," Buttigieg said. "Here you have somebody who not only acts in a way that is not consistent with anything that I hear in scripture in church."