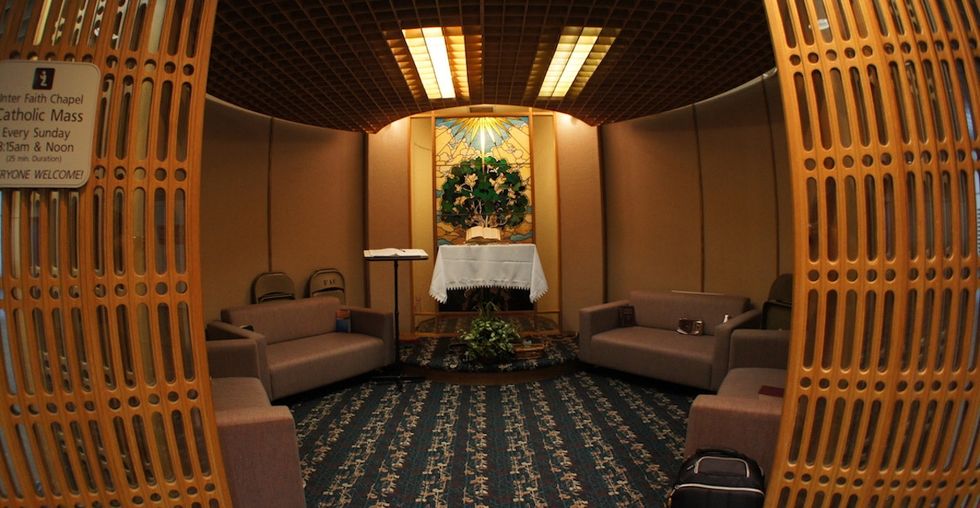 If you're traveling in the U.S. in 2018, there's likely a chapel tucked away in at least one of the airports you pass through.
According to my research, 16 of the country's 20 largest airports have chapels, worship spaces, or meditation rooms, as do many more around the world. But very few people notice, or even know, they're there — or why.
My interest in airport chapels started as simple curiosity: Why do airports have chapels? Who uses them? But after visiting a few, I realized that they tell a much more interesting story about religion in America and how it's evolved over time.
---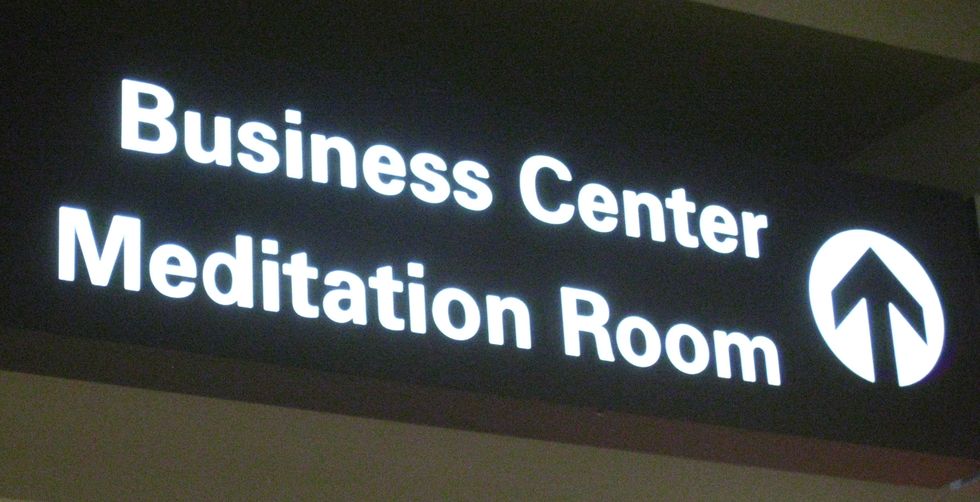 Orlando International Airport Chapel. Photo by brownpau/Flickr.
Airport chapel culture has changed throughout time — and is bound to continue doing so.
Four of the largest American airports — Las Vegas, Los Angeles, Philadelphia, and New York's LaGuardia — currently do not have chapel spaces, although opening such a space is under consideration. In the interim, at LaGuardia, a Catholic chaplain holds mass in a conference room.
Each airport's chapel reveals something about its city. The variations within each space tell a story about local attitudes toward spirituality and travel and how those attitudes have changed over time.
On your travels, keep an eye out for these chapels. Note their similarities and differences and recognize how important local histories are to how matters of religion and spirituality are resolved — at airports and beyond.
This story originally appeared on The Conversation and is reprinted here with permission.