Most Shared
A lightning-fast dog snuck onto a high school track and raced past the competition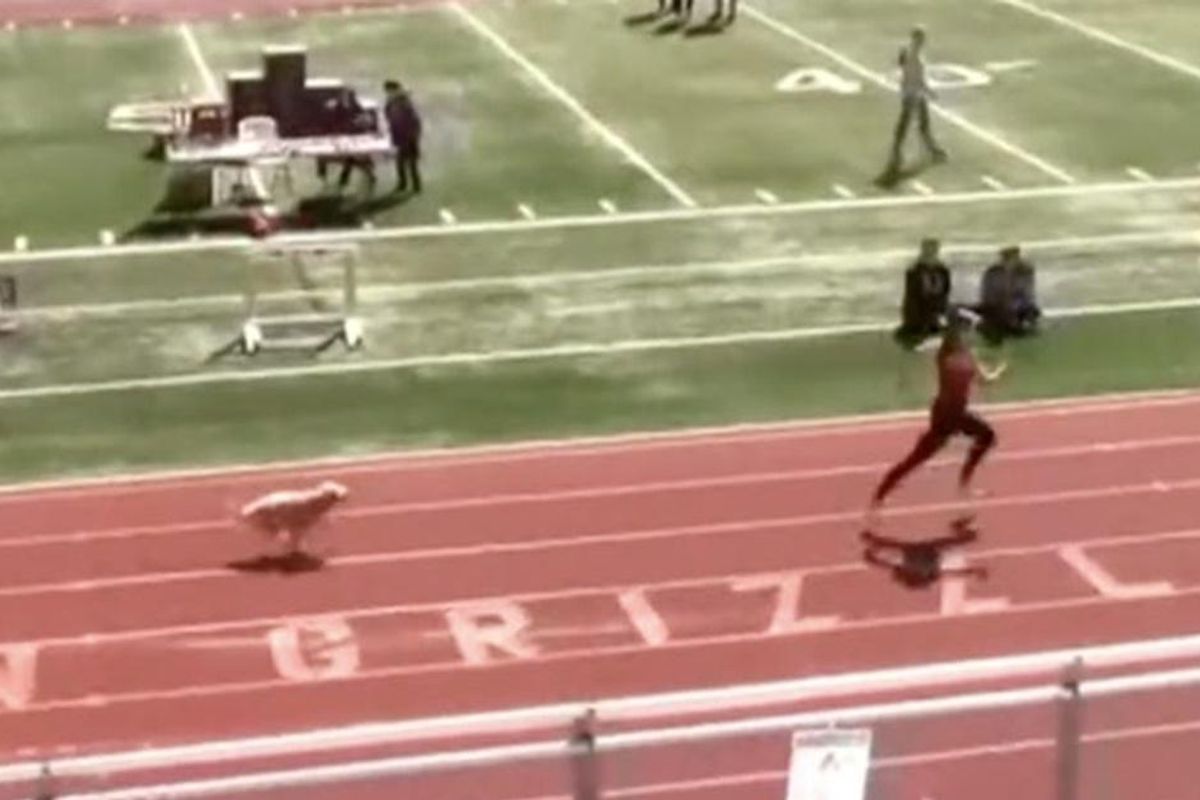 via The Guardian / YouTube
The crowd went berserk last Saturday as Gracie Laney, a senior at Logan High School in Utah, neared the finish line in the final leg of her 4X200 meter relay. But most of the shouting wasn't for her. It was for the furry four-legged track-and-field star coming up behind her.

Holly had escaped her owner's grasp and ran out onto the track. The dog was so incredibly fast that it beat Laney to the finish line from at least 30 meters behind.
---
Laney had a strong lead and couldn't believe that anyone would catch her. "At first, I thought it was another runner and I was surprised because we had a pretty good lead," she told KSL. "As it got closer, I thought, 'That's too small to be a person,' and then I noticed it was a dog."
Laney almost ran over the dog when they crossed the finish line.
"When the dog crossed in my lane, I was afraid that I was going to trip over it, and then I was worried that I was going to spike it with my spikes," she recalled. "It all happened so fast."
Insider noted that the dog was so fast on the track it threatened to beat Usain Bolt's all-time record in the 100m he set at the 2009 IAAF World Championships. Bolt ran the 100m in 9.58 seconds, Holly was a tad slower at 10.5.
Dog breaks loose to wins relay race in US high school track eventwww.youtube.com
Unfortunately, the judges didn't name Holly the winner of the race. That honor went to Laney and her team from Logan High who won with a time of 1 minute 59.27 seconds.