Culture
Judge claims teen rapist should be given leniency because he 'comes from a good family.'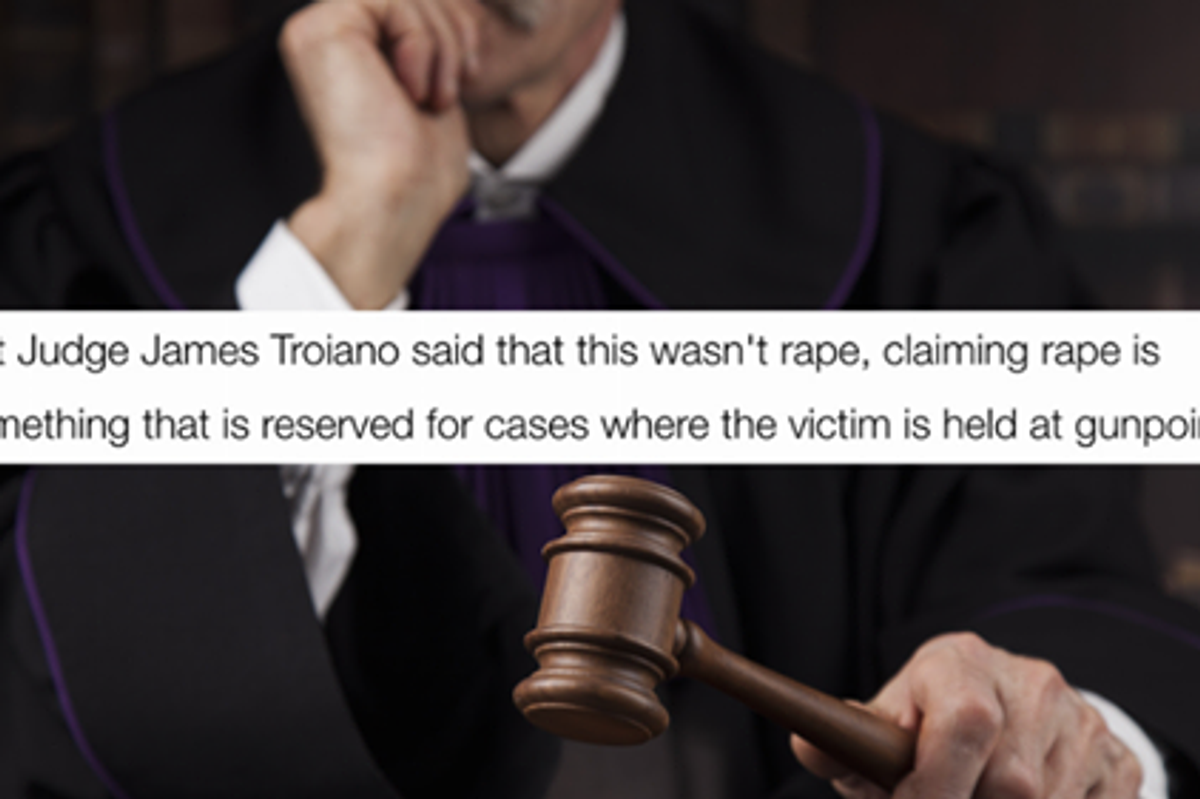 A family court judge has continually shown leniency to a 16-year-old boy who raped a 16-year-old girl because he is "from a good family," who "put him into an excellent school where he is doing extremely well," according to the New York Times. The judge also said that it should have been explained to the victim that pressing charges would ruin the boy's life.
The assault happened at a pajama party in New Jersey, where the victim was heavily intoxicated. The boy filmed himself penetrating her from behind, and sent out the video he took as a text with the words, "When your first time having sex was rape." In the video, the girl's head is seen hanging down, and her torso exposed.
But Judge James Troiano said this wasn't rape, claiming rape is something that is reserved for cases where the victim is held at gunpoint. This, he claims, is sexual assault, and should be treated differently.
---
So when the prosecutor put in a motion to try the boy as an adult, Judge Troiano denied it, saying, "He is clearly a candidate for not just college but probably for a good college."
Prosecutors detailed the rape, saying before the assault, a group of boys sprayed Febreze on her backside and slapped it so hard that she had hand prints on it the next day. Following the assault, her friends found her vomiting on the floor, and she was driven home by a friend's mother.
The victim, who has asked to remain unnamed, woke up confused by her torn clothes and bruising, but told her mother that she feared sexual things had happened to her.
In addition to claiming there is a distinction between rape and sexual assault, Judge Troiano has claimed that the video and text message this teen boy sent his friends -- where he himself calls what he did "rape" -- is "just a 16-year-old kid saying stupid crap to his friends."
Judge Troiano has been rebuked by an appeals court with a 14-page ruling that calls out the judge for showing bias towards privileged teenagers. Sounds about right.
This article originally appeared on SomeeCards. You can read it here.