Heroes
Judge's compassion with 96-year-old man is more of what our justice system needs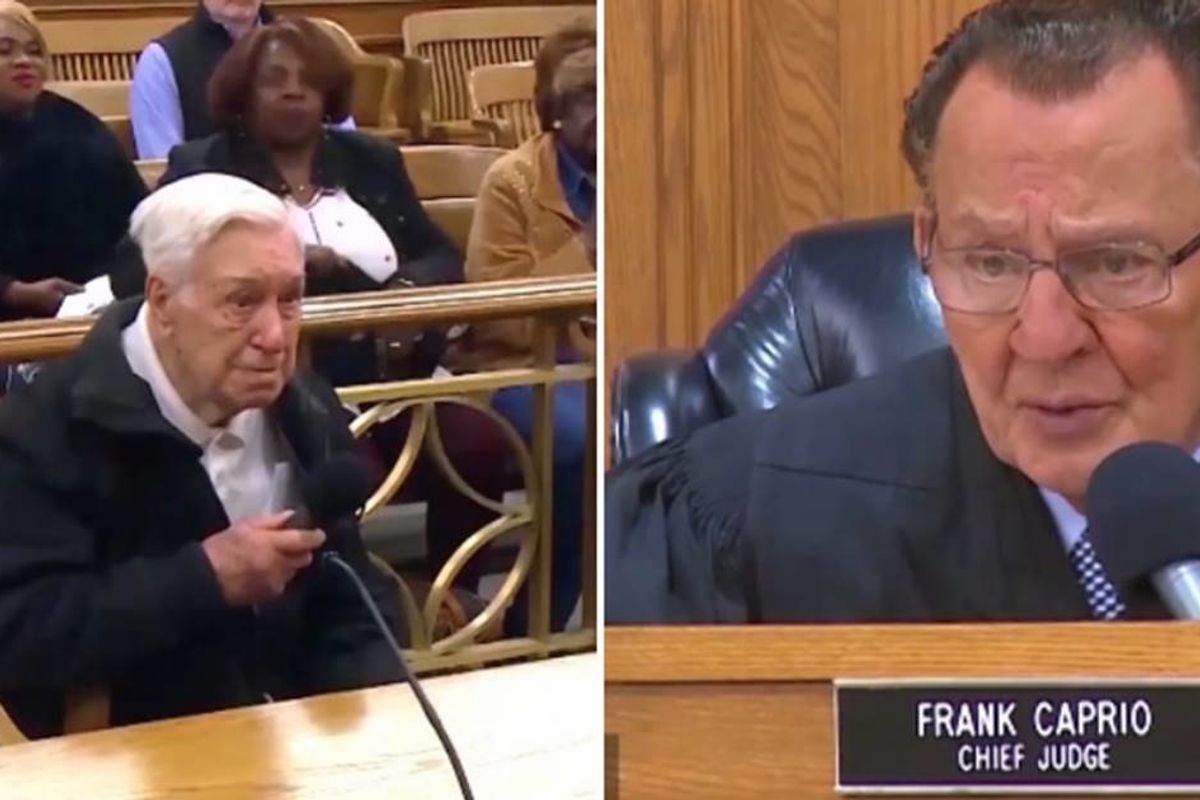 Compared to similar developed countries, the U.S. justice system is one of the most Draconian. We have the highest rate of incarceration in the world, and are one of the only countries in the West that still has the death penalty.
Maybe that's why Judge Frank Caprio, 82, who's known for his straightforwardness, compassion, and humor, is so popular.
His show, "Caught in Providence" has been on TV for over 20 years in the Providence, Rhode Island-area and became nationally syndicated in 2018.
---
"I may be adding just a little bit more understanding toward the United States system of government and how it works, that we are a decent peace-loving people, and not how we're being portrayed in other parts of the world," Caprio said, according to News 18.
The judge has had numerous rulings go viral and has amassed nearly two billion views on YouTube.
Recently, the way he compassionately handled a 96-year-old man has been warming people's hearts.
Victor Coella came before Caprio's court after being ticketed for speeding in a school zone. Coella defended himself, saying, "I don't drive that fast, Judge. I'm 96 years old and I drive slowly, and I only drive when I have to."
"I was going to the blood work for my boy. He's handicapped," Coella continued. "Yeah, I take him for blood work every two weeks because he's got cancer."
"You are a good man. You are a good man," the judge responded. "You really are what America is all about," Caprio said. "Here you are in your 90s, and you're still taking care of your family. That's just a wonderful thing."
The judge then asked the age of his son. "63," he said, prompting Caprio to ask: "Yeah, and Daddy is still taking care of him, right?"
The judge then pointed to his own son sitting in the back of the courtroom. "You are setting a bad example for my kid. You are putting a lot of pressure on me," the judge joked.
"Listen, sir, I wish you all the best. I wish the best for your son, and I wish you good health, and your case is dismissed," the judge said to the elderly man, who nodded, teary-eyed.