Family
Buccaneers coach Bruce Arians clearly has his priorities straight with this zero-tolerance rule
Break it and you're fired.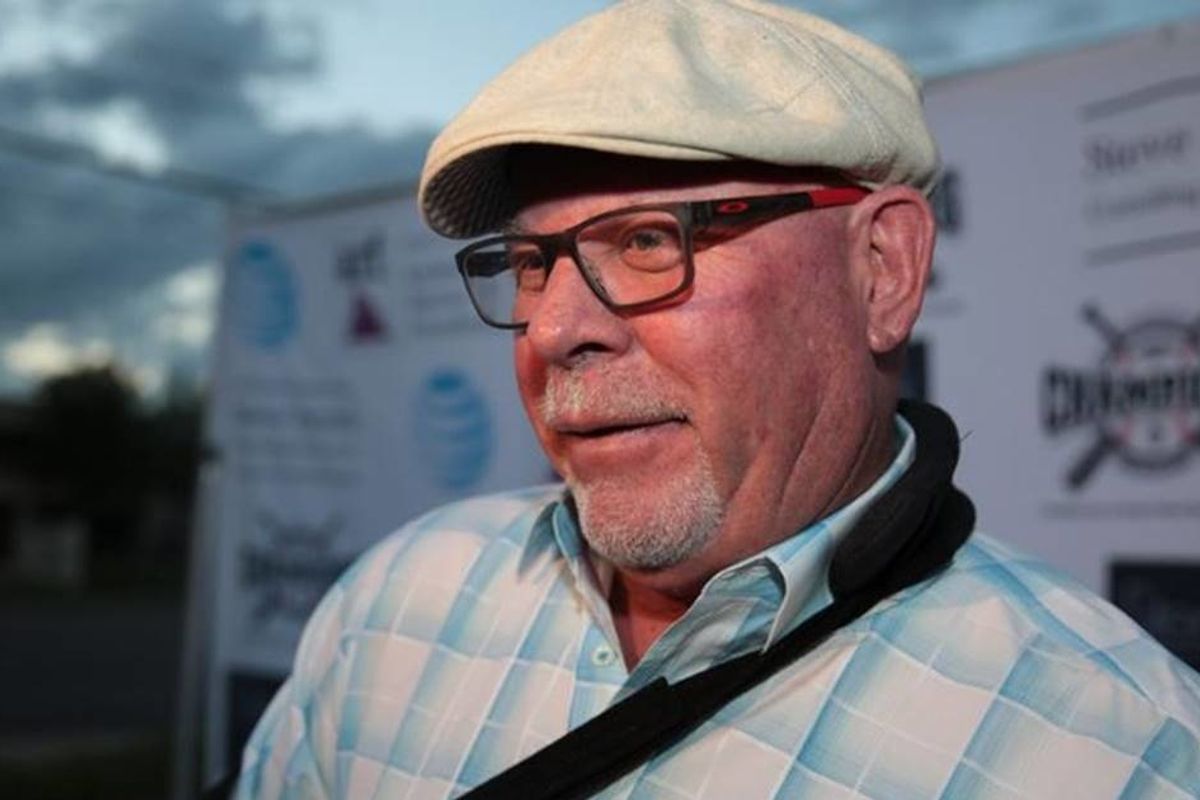 Bronnie Ware is a hospice nurse who has spent countless hours at the sides of people in their final days. During that time, she realized they all shared some common regrets. The most common one she heard from men was they wished they worked less.
"They missed their children's youth and their partner's companionship," Ware said, according to The Guardian. "All of the men I nursed deeply regretted spending so much of their lives on the treadmill of a work existence."
Ware's words ring true. While work can be rewarding, we probably won't be thinking about long says spent in the office during our final hours on Earth. We'll probably be thinking about the times we spent with friends and family.
---
Tampa Bay Buccaneers coach Bruce Arians, 66, knows that regret all too well. The veteran coach has spent most of his life in the fast-paced world of the NFL and college football.
These coaches are known for showing up at the office at 5 a.m. and leaving at midnight. When they're not at their training facilities, they're flying around the country.
It's a lifestyle that leaves little time for family.
That's why he's instituted a new rule with his coaches: miss your kids' events and you're fired. "Those years don't come back," he told Peter King.
"I told my coaches in our first meeting, 'If you miss a ballgame, a recital, anything to do with your children, I'll fire you.' Because I missed a lot of mine. And those years don't come back," Arians said.

"There's plenty of time in this office to work; you can come back at midnight if you want to. But don't miss that recital; don't miss that game," Arians said. "Those things mean so much to your children, and it means so much to you. The games I did get to see my son play, I know he felt different, and I don't want those guys to ever miss that."
Arians also discussed the rule on Sirius XM radio, saying, "Those kids are not going to be there forever. They're going to grow up and be gone."
Arians' belief in putting family before career is a powerful message in the hyper-masculine, intensely competitive world of the NFL, where winning is everything. In fact, a perfect example of a coach's dedication to the game above all else came out recently about Jets coach Adam Gase.
In 2013, Gase was in the running for an offensive coordinator position with the Denver Broncos and his wife was pregnant. Every day he had a 2 p.m. meeting with Denver quarterback Peyton Manning, so he had his wife schedule her C-section at 10 a.m.

Here's how it happened, according to CBS.
Gase told his wife to schedule the operation for 10 a.m. "So they pulled the baby out of me and said, 'It's a boy,'" Jennifer says. "They didn't even put my organs back and sew me up before he's like, 'You good?' I said, 'Yeah, I'm good.'" He said, 'All right then, I'm out.' They said, 'You want to cut the umbilical cord?' He said, 'No, I'm good.'"
Gase better hope he never winds up working for Arians. If he pulled another move like that, he'd be out of a job.